Printer-friendly version
I just realized that I never shared all the pretty pictures of the new gingerbread house pattern I created for my new e-book, Gingerbread for Beginners.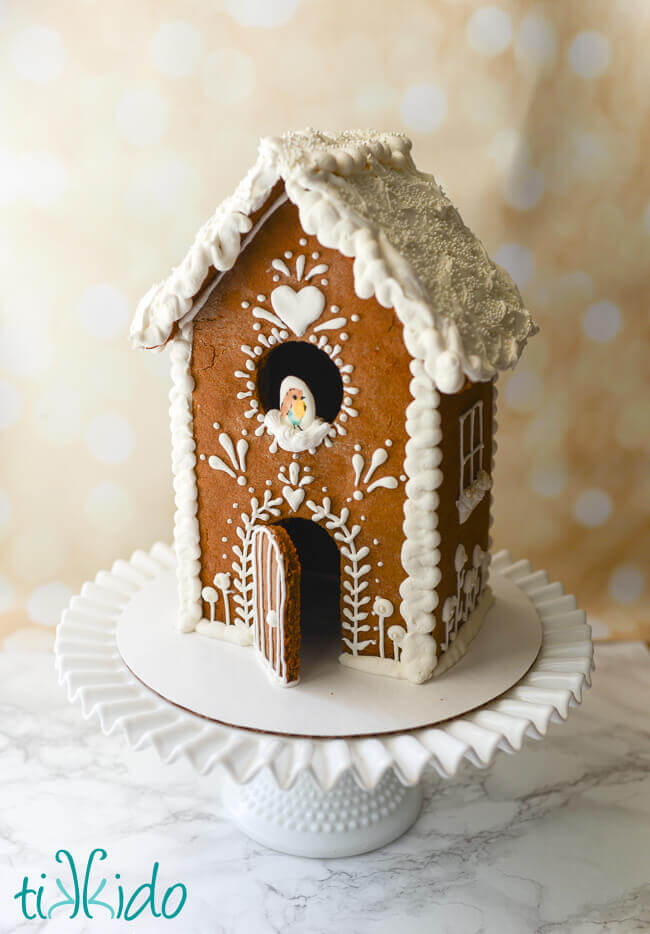 I envisioned it as a birdhouse, but you could definitely adapt it and decorate this house in any style you can imagine.
If you'd like a printable pattern for this gingerbread house, you can find it in my Gingerbread for Beginners e-book.
There's tons of good stuff in there--five printable gingerbread house templates, and all the recipes, tips, tricks, and techniques you'll need to make your gingerbread baking a success.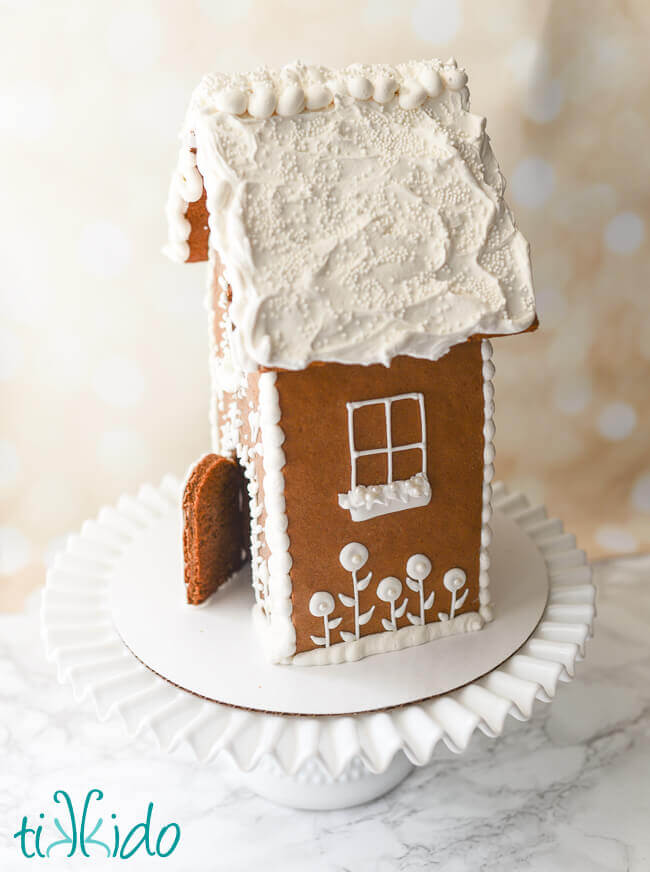 TIP: When I decorate a gingerbread house with just royal icing, like I did for this one, I like to decorate the pieces before assembling the house.
Side note:  I'm pretty much in love with how those super simple flowers on the side turned out.  So fast and easy, and I like them better than the ones I made with petals!  These flowers are made by piping a simple circle/puddle of icing, and pressing an edible pearl in the center.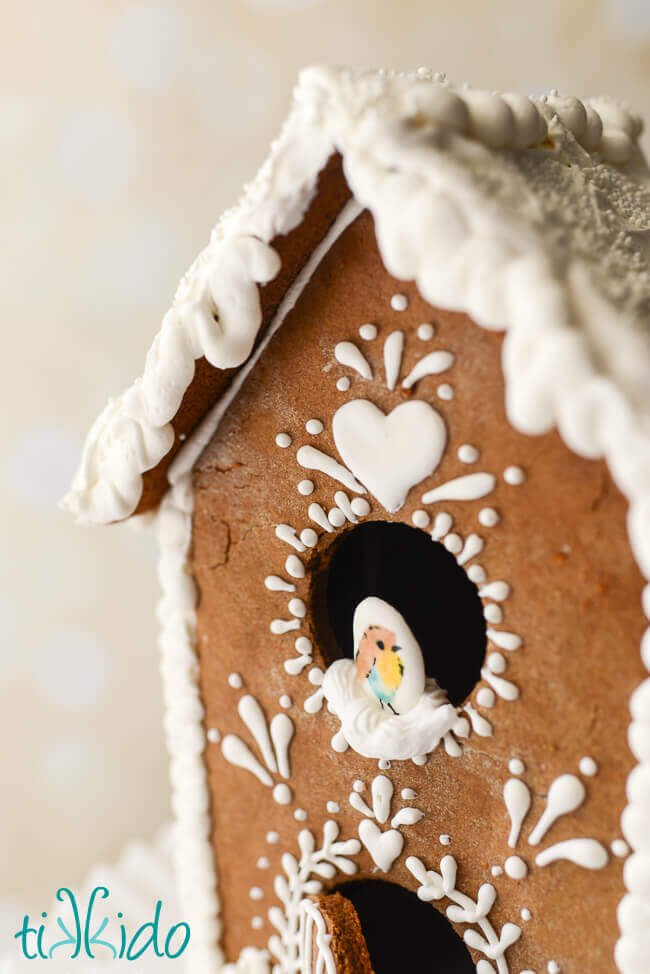 It makes it os much easier to pipe on all those little decorations.  Just let the icing dry completely before assembling the house.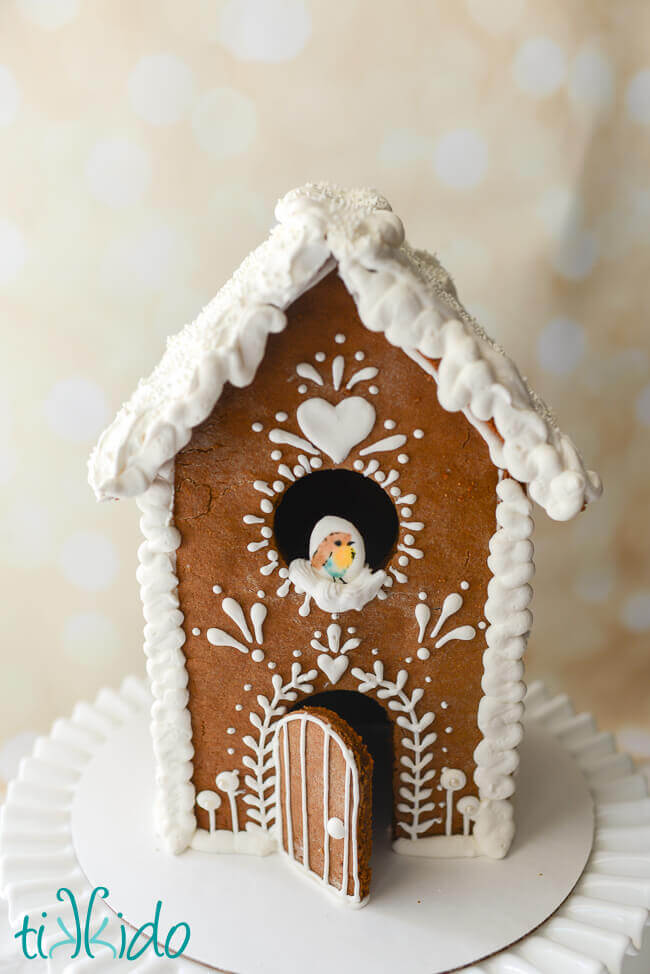 Even my little bird is made out of royal icing.  I knew I wanted a bird for my birdhouse, but I didn't have any bird-shaped candy.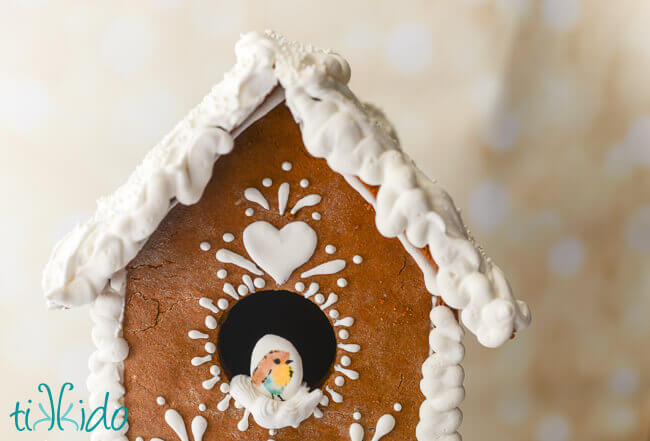 I could have sculpted one out of gum paste, but in the end, I decided to make a simple oval of royal icing, let it dry, and paint a simple little bird on the dried icing with food coloring.  I've always loved watercolor style painting.
To learn how to make this gingerbread house and more, be sure to check out Gingerbread for Beginners!