Printer-friendly version
Planning a Harry Potter birthday party?  This Divinations class trick is an easy, fun party activity.  Magically transform any clear liquid (like sprite) into colored liquid to tell each child's fortune.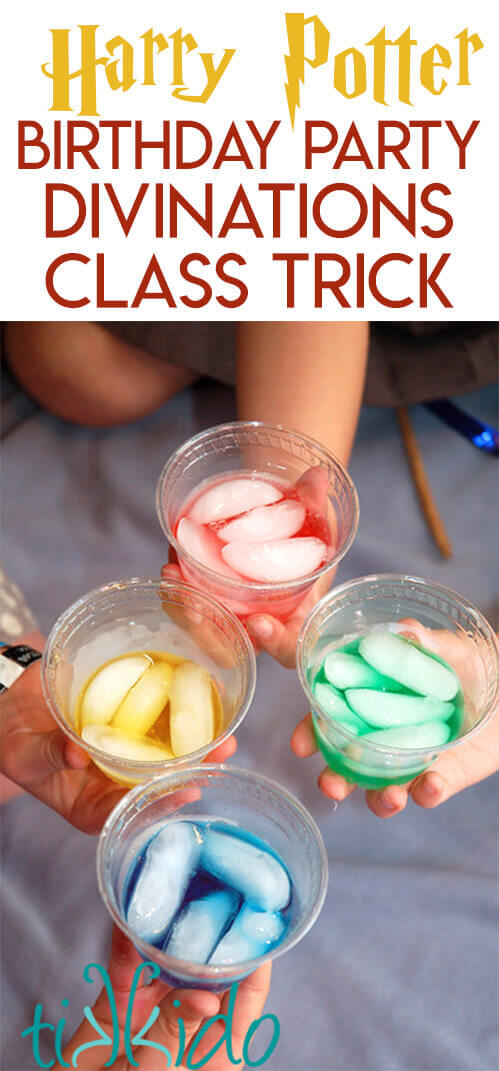 Disclaimer: my amazing friend Paulette came up with this activity for the Harry Potter birthday party and did everything--I just documented it with photos!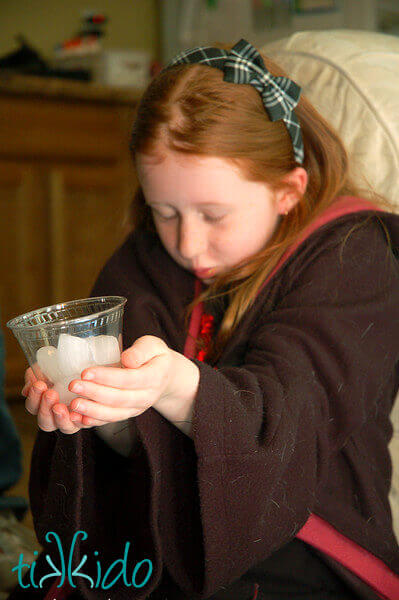 Materials for Harry Potter Divinations Class Activiy:
clear cups (plastic or glass)
ice
clear liquid (we used Sprite)
a sign describing what each color predicts.
The process is simple. Well ahead of the party, drop a few drops of liquid food coloring on the bottom of each cup and let dry.  I generally like Americolor gel food colorings for most things, but in this case, the liquid squirty kind from the grocery store actually works better.  I also tested powdered food coloring, thinking that might work brilliantly, but no.  It took too much agitation for the color to appear in the clear liquid.  The grocery store liquid food coloring is the clear winner.
 
At the party, fill a cup with some ice (to cover the smudge of food coloring) and place it in a child's outstretched hands. Show the child how to hold the cup in her hands out on front of herself.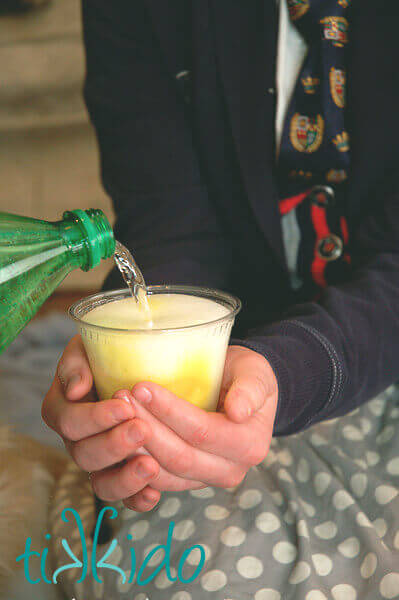 It feels strange and mystical, and is the perfect misdirection to prevent them from having any chance of seeing the food coloring on the bottom of the cup. I suppose you could use an opaque cup, but then the end result wouldn't be nearly as dramatic.
 
Have the child concentrate on her future, then add the clear liquid.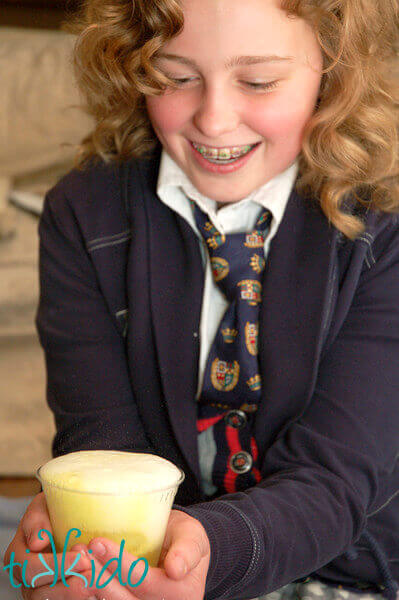 The Sprite activates the food coloring at the bottom of the cup, and like magic, the girl's future is revealed!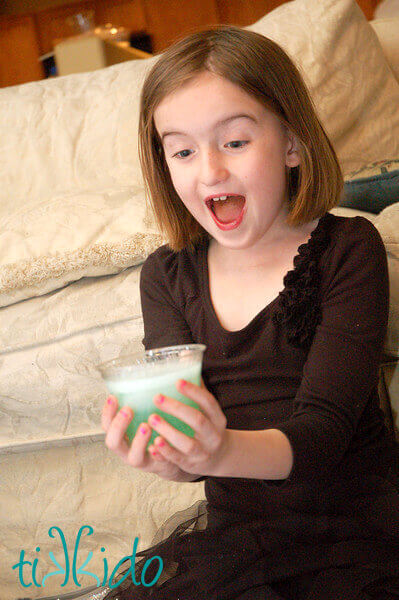 Watching the wonder and delight on their faces was my favorite part of the Harry Potter party!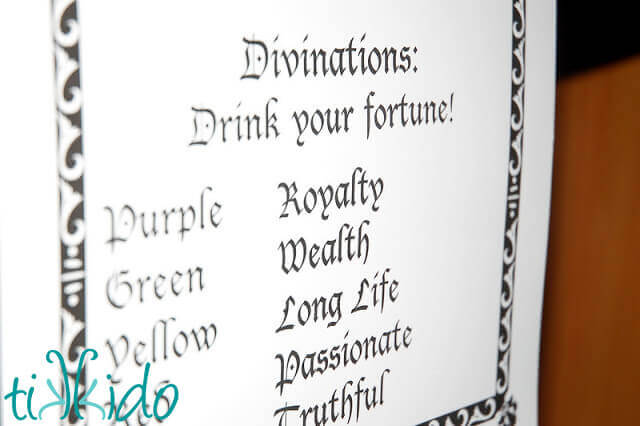 This is the color interpretation chart that Paulette came up with, but you could easily customize it to fit your needs.
This could be adapted for a fun April Fool's day party, a magic party, a fairy party, or anything where you want to add a little bit of fun and surprise.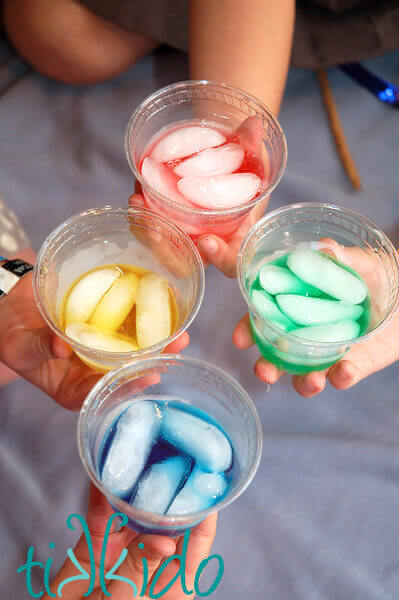 And here's a video version of the tutorial... in which I learned that the gel food coloring doesn't work as well as the liquid grocery store variety.  ;-)