Printer-friendly version
What better treat at the Harry Potter Trunk or Treat than candy wands?  Preferably with a Harry Potter candy wand with levitating feather to get the wizard or witch started down the right magical path.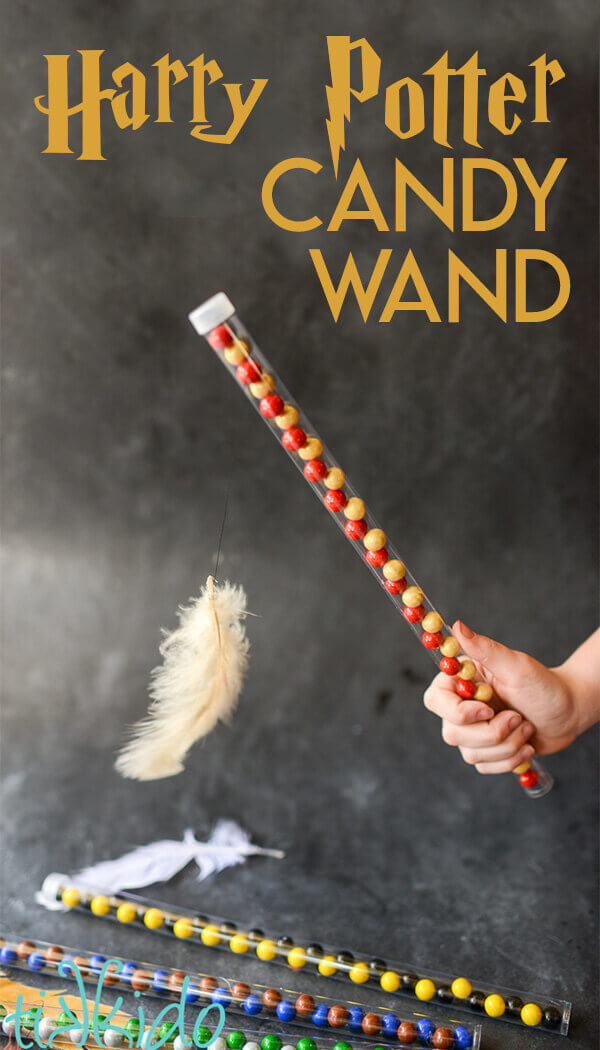 Wingardium leviosa!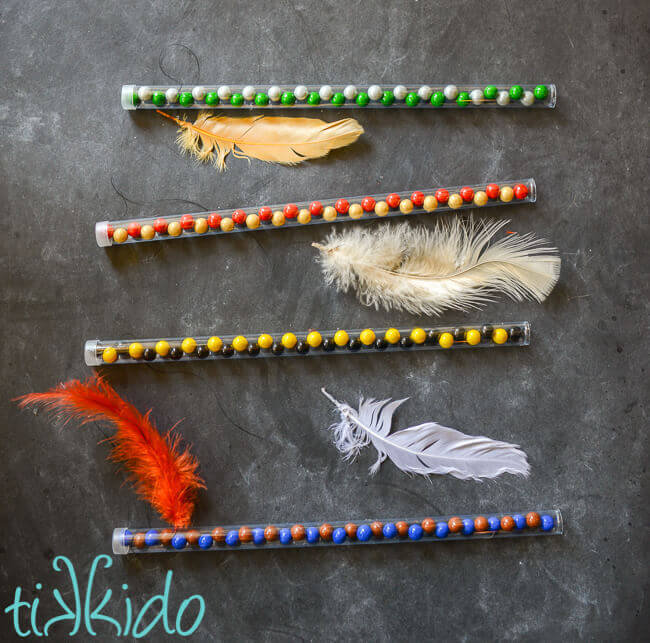 And if the candy wands come in Howgwarts house colors, all the better.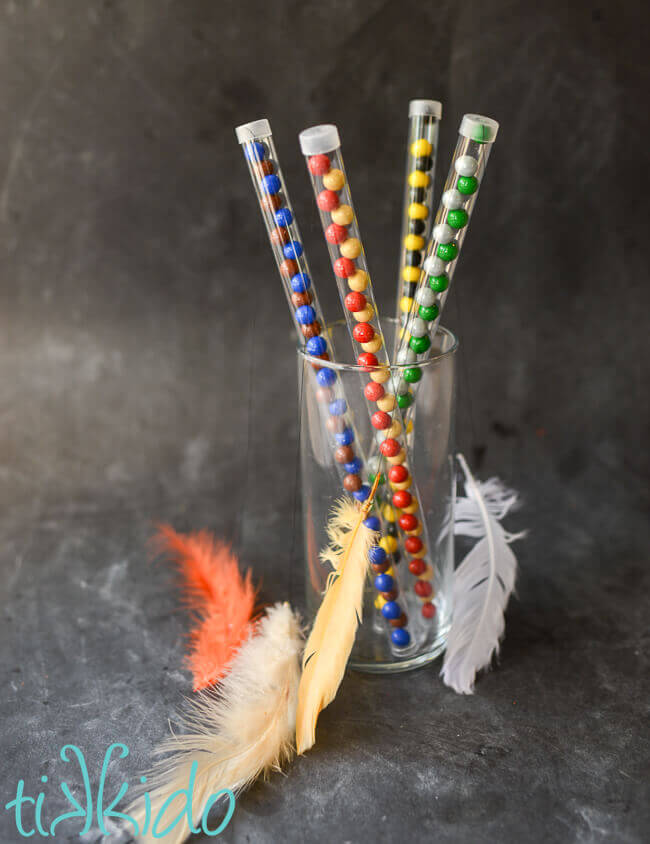 I used chocolate, candy-coated Sixlets to fill my candy wands in the appropriate Hogwarts house colors.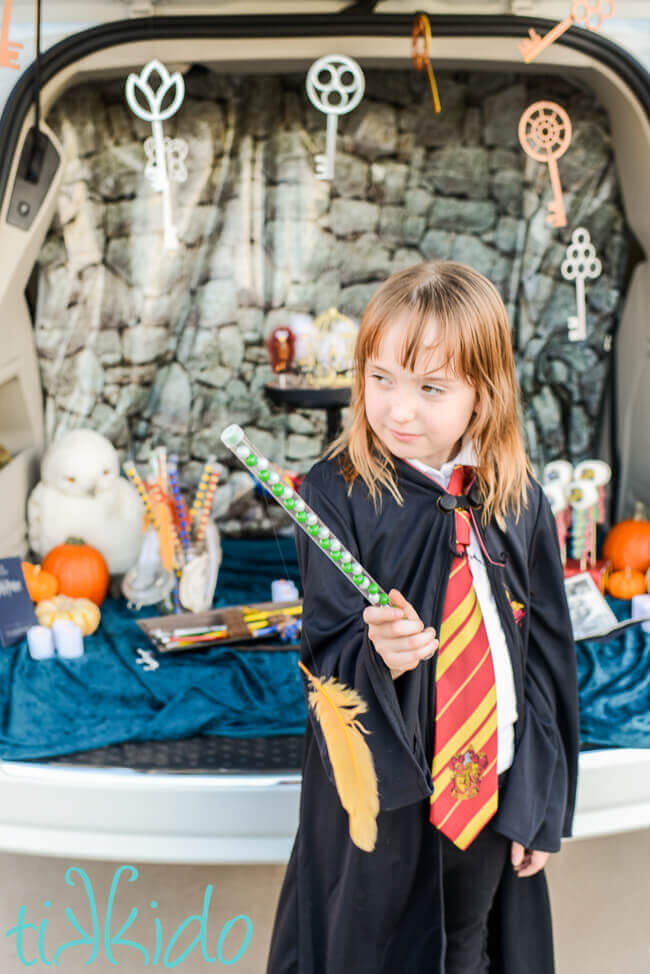 Want to know all the details of the tutorial?  Check out the video at the top of the page, or the full tutorial just below.
Harry Potter Candy Wands Tutorial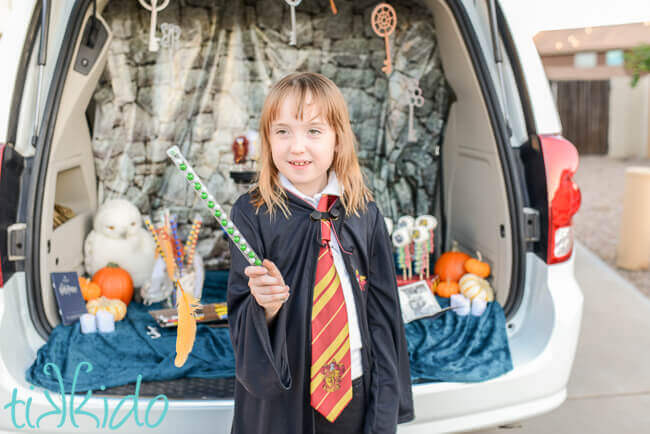 Want to know how to make the easiest candy wands for your Harry Potter party?  You only need a few things.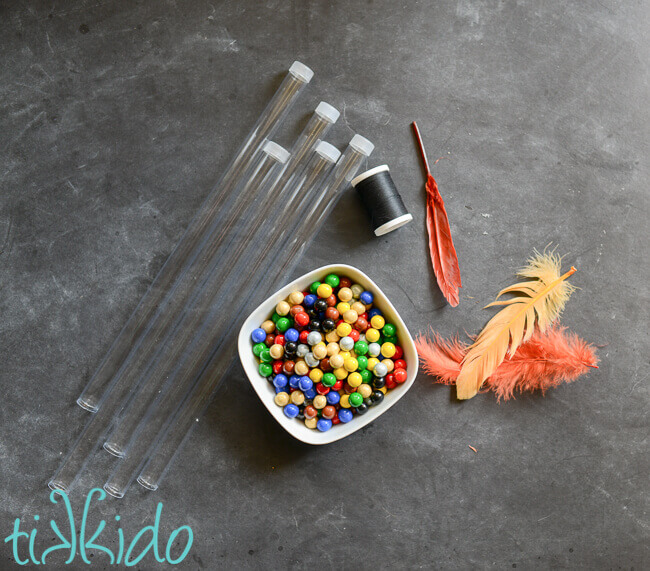 Materials for Harry Potter Candy Wands Craft:
black thread
Sixlets candy
feathers
low temperature glue gun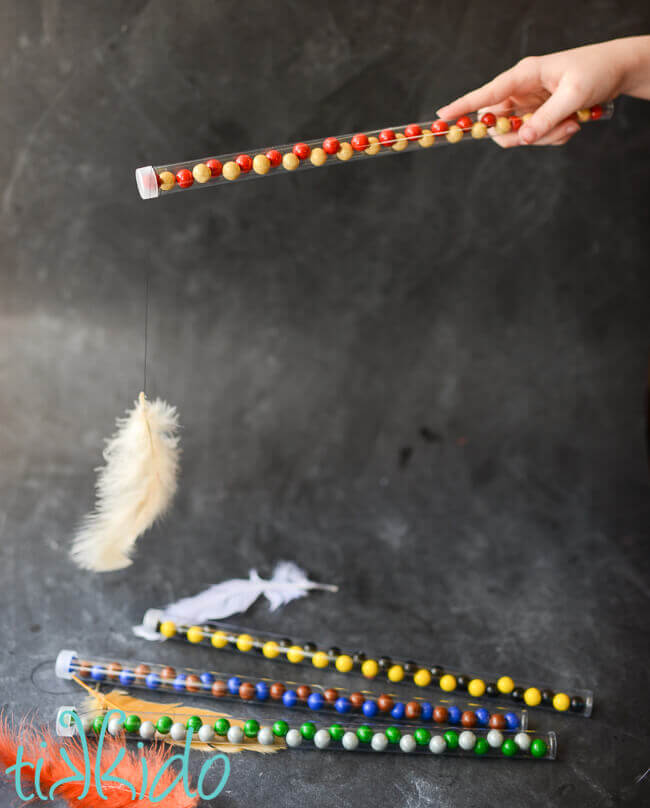 How to do it?  Fill the clear tubes (buy here) with Sixlets (or other types of) candy in appropriate Hgowarts house colors.  Use a low temperature glue gun (because I don't want you to burn yourself!) to glue one end of a length of black thread to the inside of the candy tube's cap.  Wrap the other end of the string around the end of the feather and glue in place.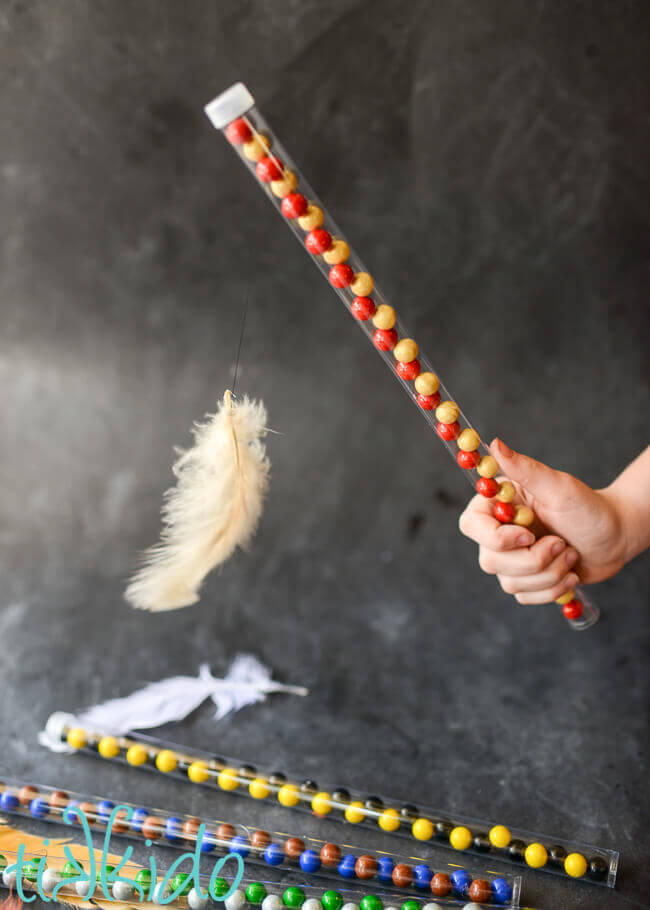 Candy plus an easy magic trick?  Every kid's ideal treat.