Printer-friendly version
It's time once again for the Taste Creations blog hop!  This February's theme is chocolate for gifting.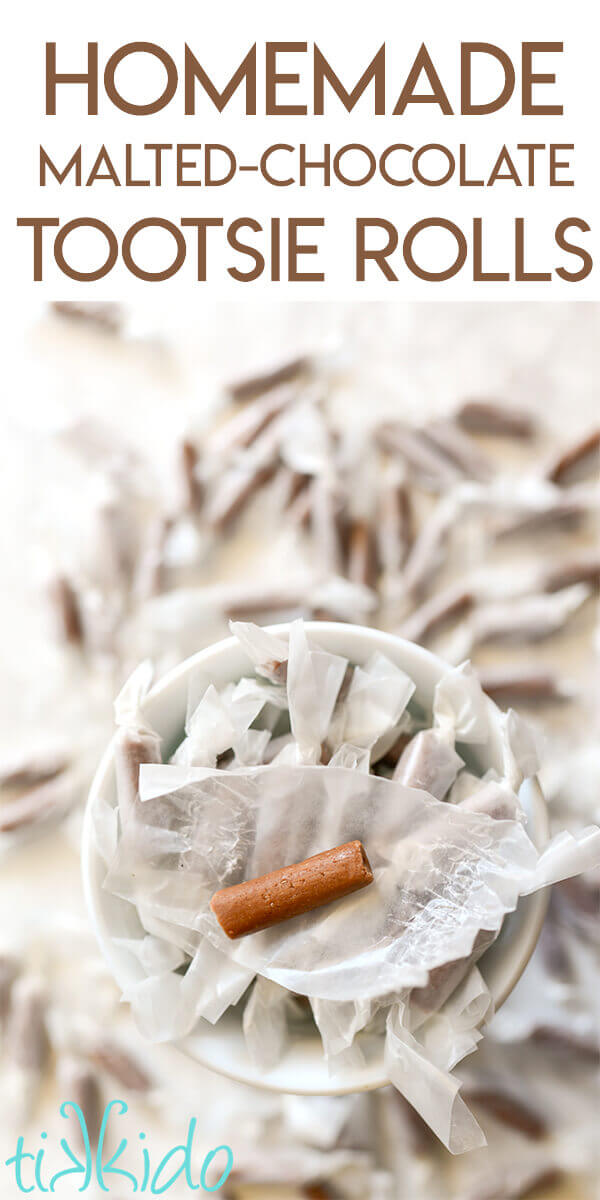 I made homemade tootsie rolls, but not just any tootsie rolls--chocolate malt tootsie rolls!  I love love LOVE malts.
If you're looking for a printable, one page version of the recipe, and a video tutorial, scroll down to the bottom of the post.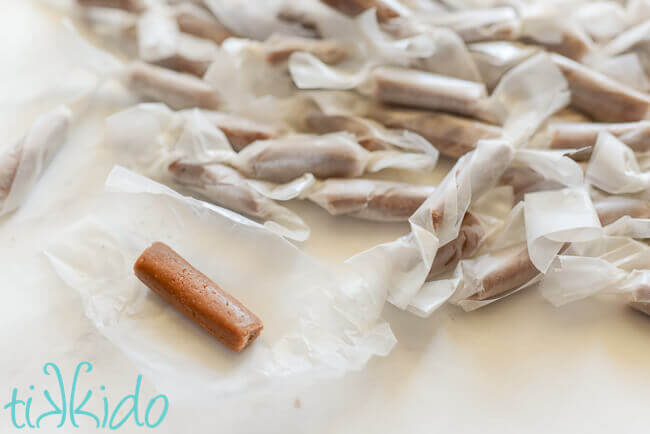 These aren't quite as chewy as store bought tootsie rolls, but they're absolutely delicious!  Especially with the malt twist.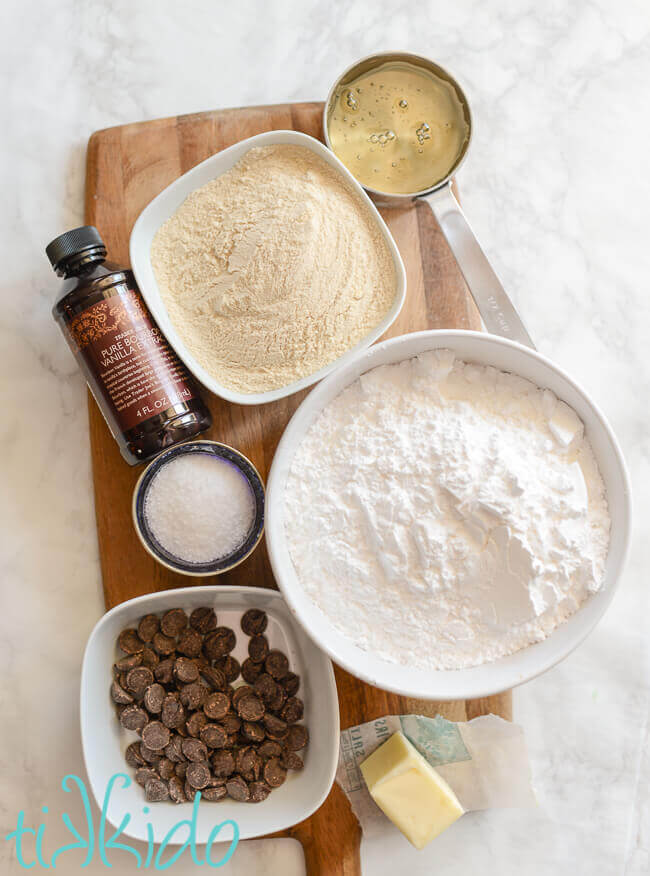 Ingredients for Homemade Chocolate Malt Tootsie Rolls
3 Tablespoons butter
2 ounces semi-sweet chocolate chips
1/2 cup clear corn syrup
1 teaspoon vanilla
1/4 teaspoon salt
1 cup malted milk powder
3 cups powdered sugar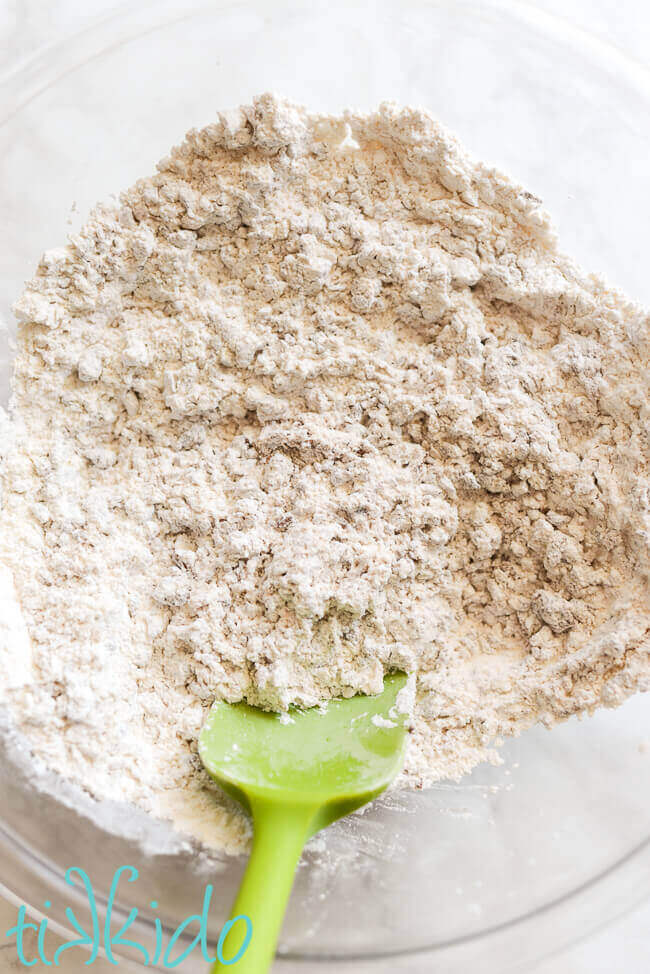 Melt the butter and the chocolate together, and mix. 
Add the remaining ingredients, and kenad until well mixed.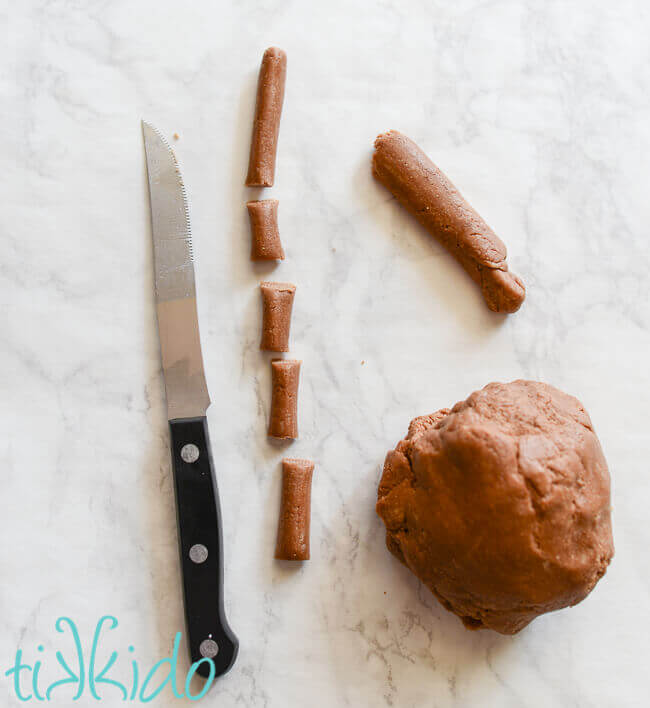 Roll into a log and cut into segments.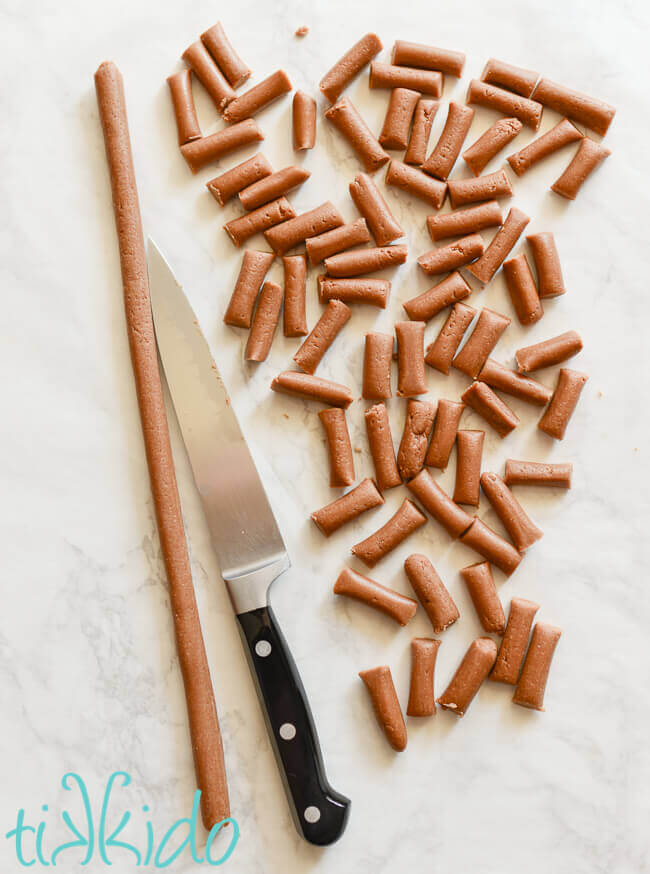 Make the segments in any size you want, and wrap in waxed paper squares.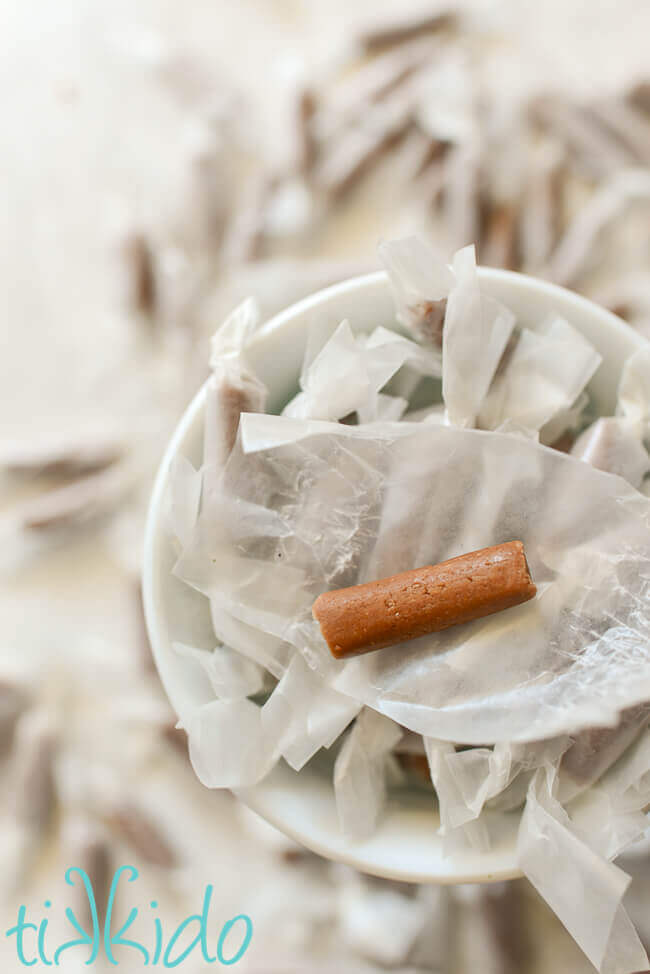 No cooking necessary to make these delicious little candies!  The perfect sweet chocolate treat to make for your tootsie this Valentine's day.
Want a free, printable, one page version of this recipe?  Here you go:
Free printable one page version of the homemade chocolate malt tootsie rolls recipe.
Be sure to check out the other delectable chocolate treats made by my fellow Taste Creations blog hop bloggers:
An Italian in My Kitchen: Double Chocolate Cookie Truffles
Our Good Life: Homemade Chocolate Cake Mix
Mom Home Guide: Chocolate Truffles