Printer-friendly version
Those succulent garden cookies I made last week got me thinking about other cactus confections, and I started dreaming up a recipe for a prickly pear cupcake with prickly pear icing.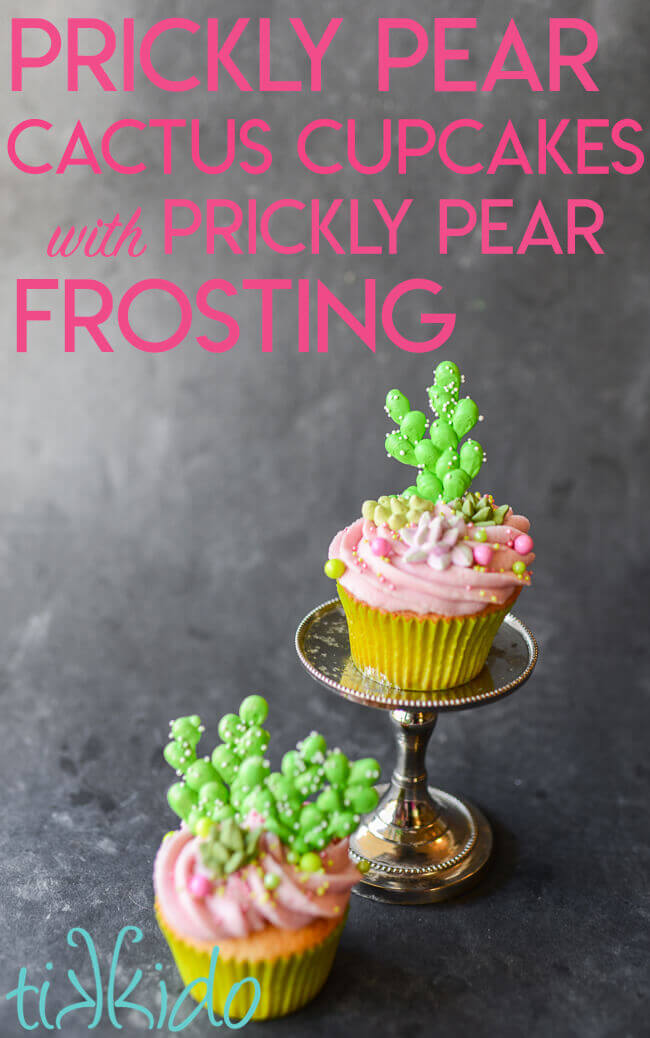 Have you ever had prickly pear before?  It's the fruit that grows on the prickly pear cactus, and it's the most beautiful, intensely purply-pink color.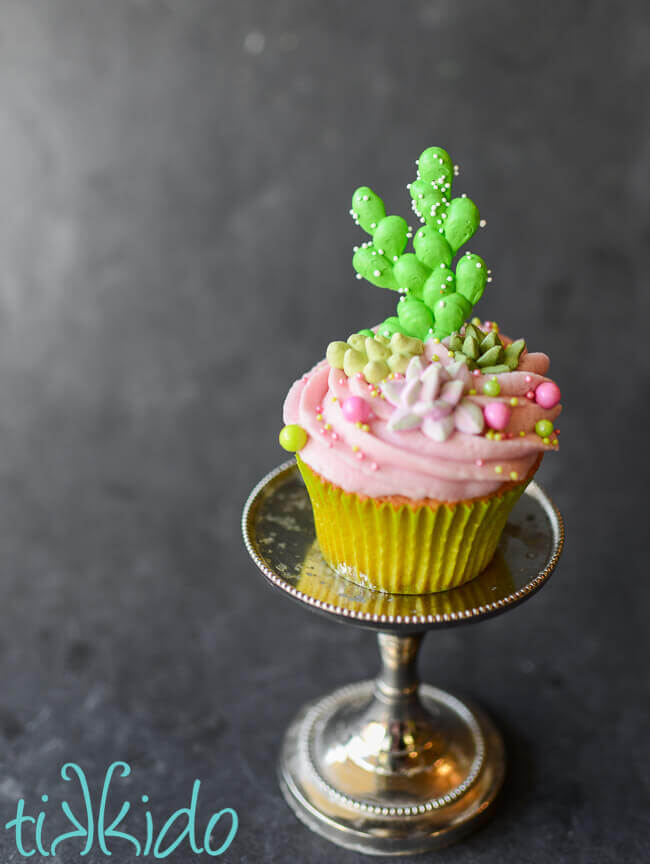 I used some of my leftover royal icing from the cactus cookies to make some simple prickly pear cactus cupcake toppers (details on page two).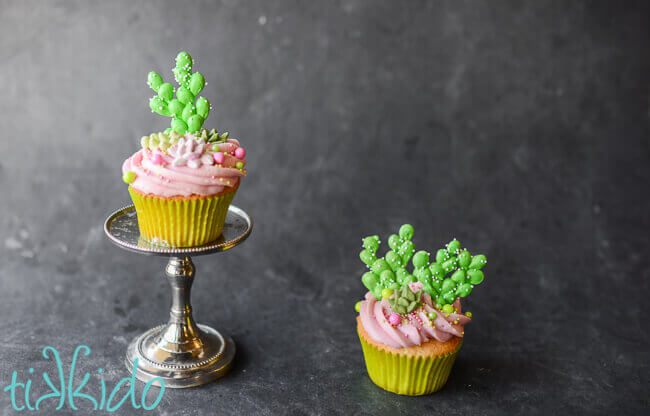 The cupcake recipe is delicious, but mildly flavored.  The icing has a more vibrant prickly pear flavor, and a beautiful natural pink color.
Ready for all the details, including a free, printable, one page version of the recipes?  Head to page two.
[pagebreak]
Prickly Pear Cupcake and Prickly Pear Icing Recipes: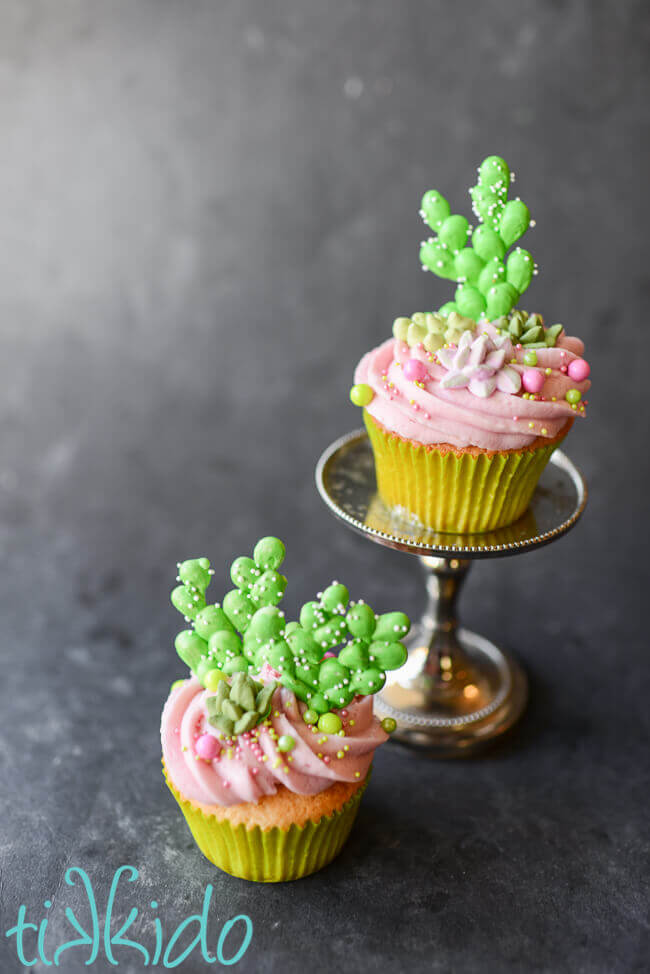 These cupcakes feature real prickly pear fruit concentrate to give it their distinctive pink color and fruity flavor.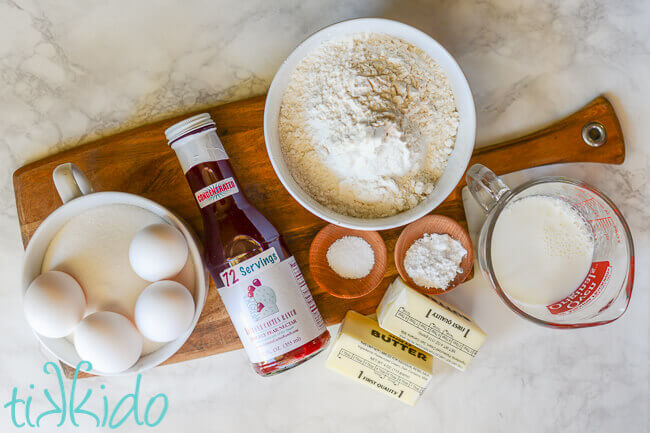 Ingredients for Prickly Pear Cactus Cupcakes:
1 cup butter, softened

2 cups sugar

4 large eggs

1 Tablespoons vinegar

2 Tablespoons Prickly Pear juice concentrate

enough milk to equal 1 cup WHEN COMBINED WITH the vinegar and prickly pear juice

 1 teaspoon vanilla (I like using vanilla bean paste)

2 3/4 cups AP flour

2 1/4 teaspoons baking powder

3/4 teaspoon salt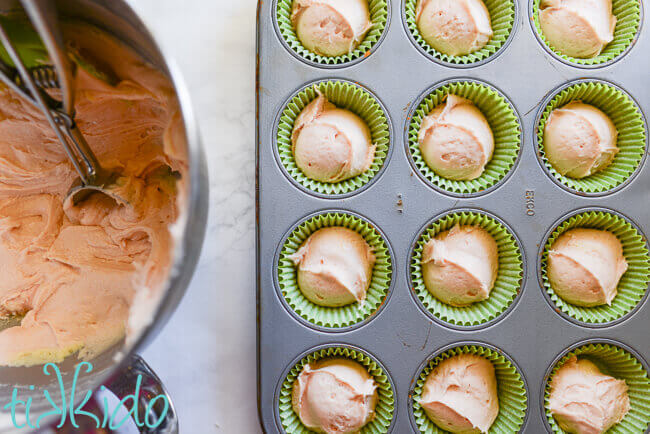 This recipe is a variation on my absolute favorite vanilla butter cake recipe, and the technique is the same.
1.  Beat sugar and butter together.  Add eggs, one at a time, beating to incorporate completely after each one is added.
2.  Add the wet and dry ingredients, alternating.  First, add half of the dry ingredients to the butter mixture and combine well.  Then, add half of the liquid ingredients and mix again.  Repeat with the remaining wet and dry ingredients.
3. Divide batter into cupcake liners.  Bake at 350 degrees Fahrenheit for approximately 20 minutes, until a test skewer comes out of the center of the cupcake clean.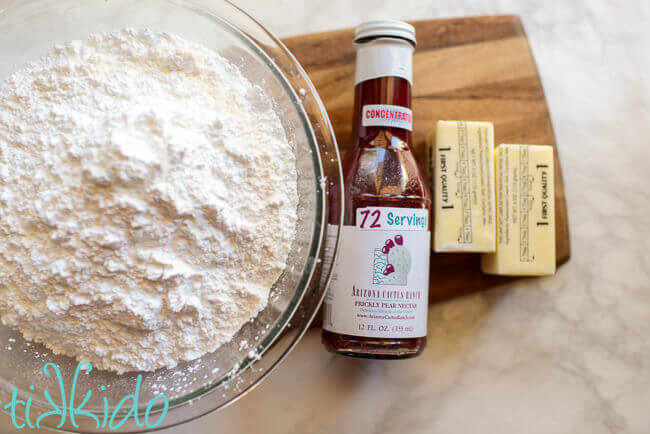 Prickly Pear Buttercream Icing Recipe:
2 pounds powdered sugar
2 sticks (one cup) of butter, softened
pinch salt
prickly pear juice concentrate (enough to thin the icing to the proper consistency)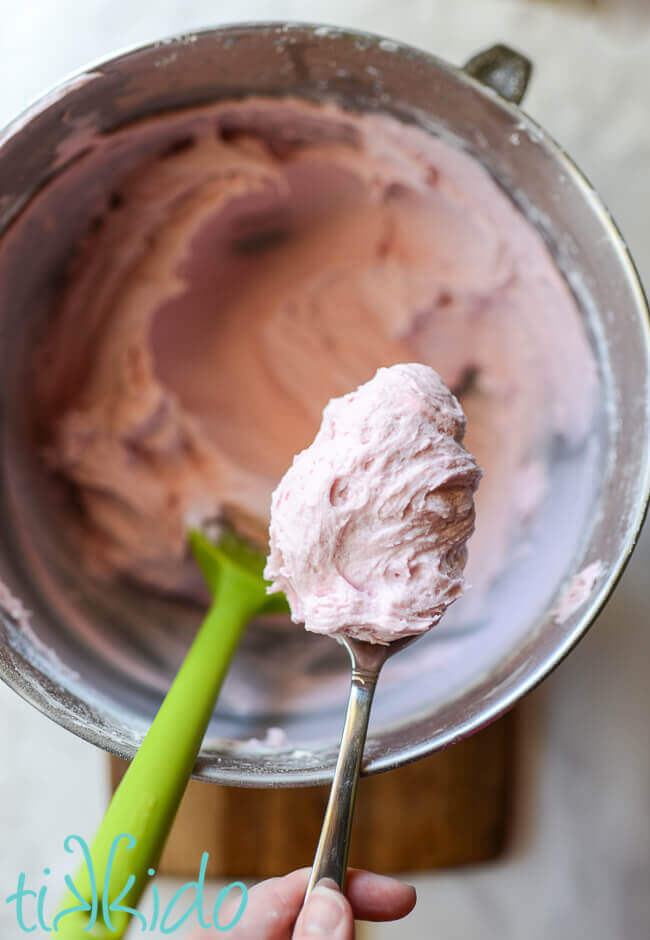 Combine the powdered sugar and softened butter and salt using a mixer (I always use my Kitchenaid stand mixer).  Add the prickly pear juice concentrate, about a tablespoon at a time, until the icing thins to the consistency you want.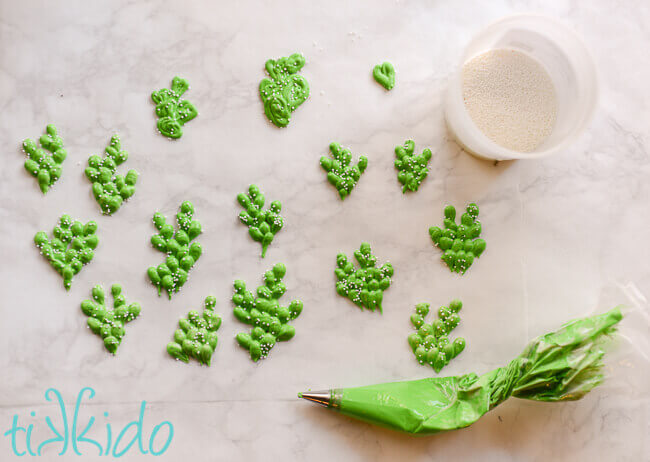 I made the prickly pear cupcake toppers out of royal icing with a simple round tip and some white nonpareil sprinkles.  Let them dry at least several hours before attempting to add them to the cupcakes.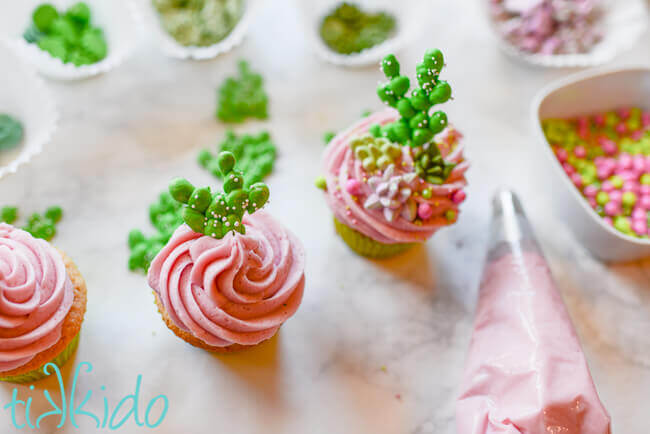 Use a large open star tip to swirl the prickly pear buttercream frosting on the top of the prickly pear cupcakes.  Sprinkle with sprinkles and add the royal icing cactus decorations if you wish.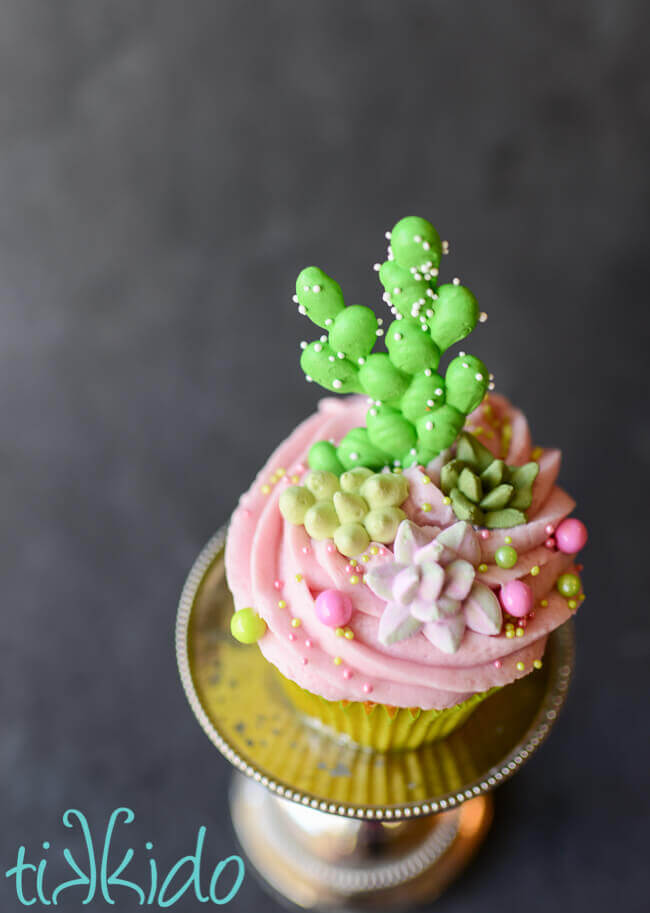 But who wouldn't wish for a cupcake like this?  It's adorable, right?  And uniquely, perfectly, prickly-pear delicious.
Want a free, one page, printable version of this recipe?  Here you go:  Printable Prickly Pear Cactus Cupcake and Prickly Pear Frosting Recipe