Printer-friendly version
Those succulent garden cookies I made last week got me thinking about other cactus confections, and I started dreaming up a recipe for a prickly pear cupcake with prickly pear icing.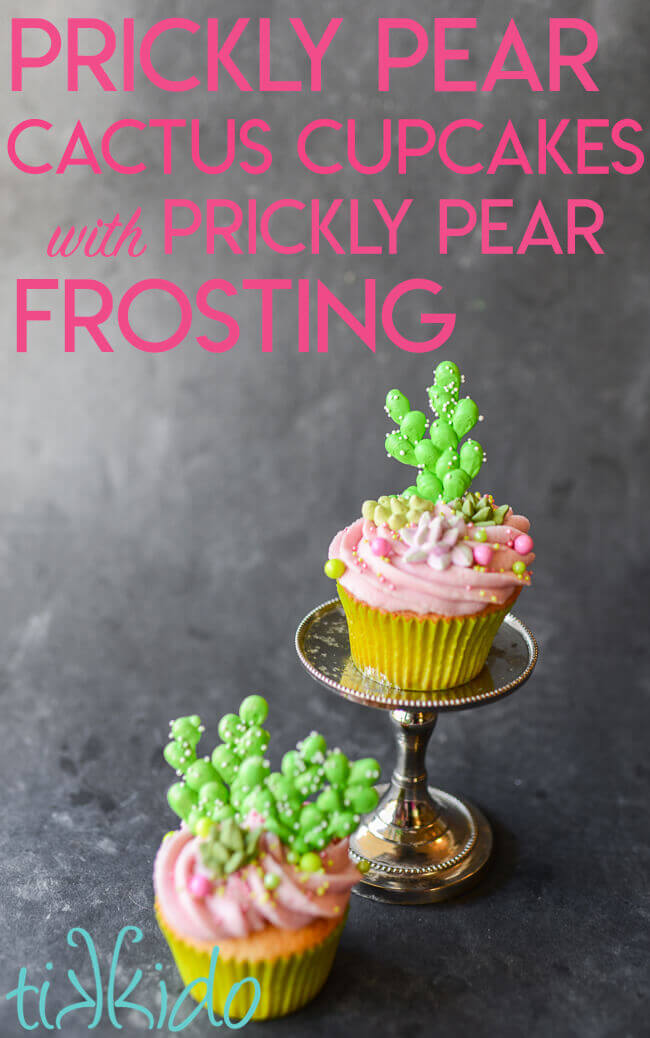 Have you ever had prickly pear before?  It's the fruit that grows on the prickly pear cactus, and it's the most beautiful, intensely purply-pink color.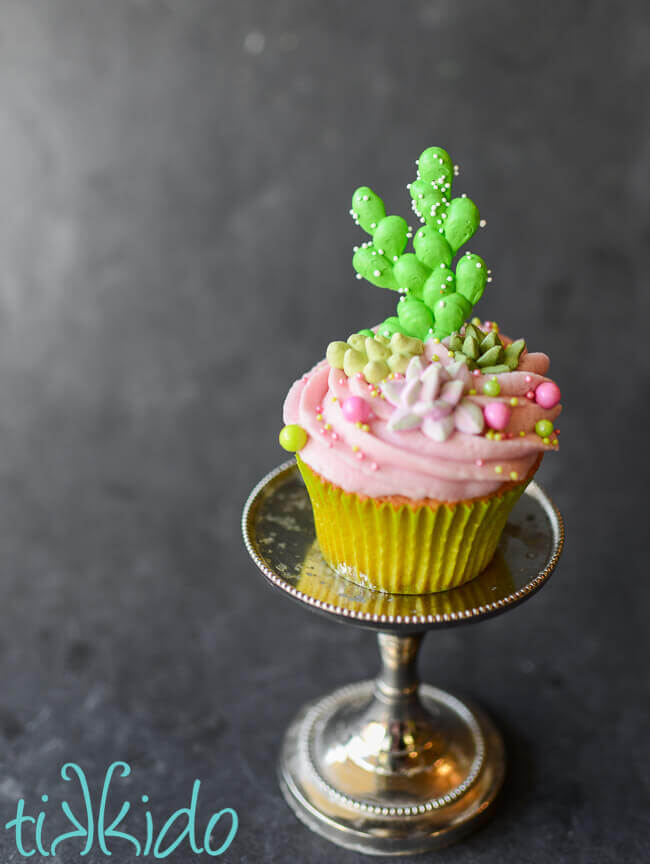 I used some of my leftover royal icing from the cactus cookies to make some simple prickly pear cactus cupcake toppers (details on page two).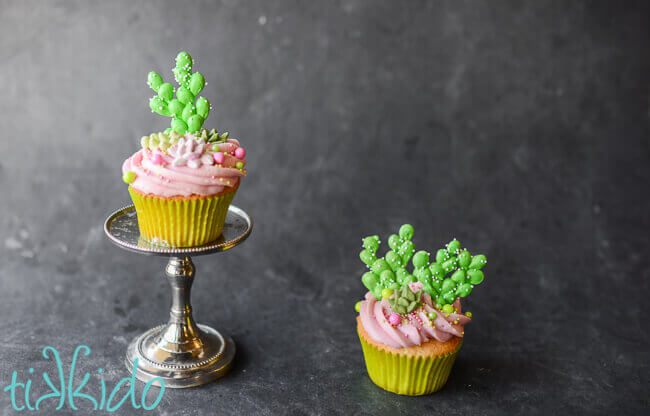 The cupcake recipe is delicious, but mildly flavored.  The icing has a more vibrant prickly pear flavor, and a beautiful natural pink color.
Ready for all the details, including a free, printable, one page version of the recipes?  Head to page two.