Printer-friendly version
Looking for some great inspiration for desserts for your Memorial Day BBQ or potluck?  I've collected fifteen fabulous ideas to satisfy your sweet tooth and kick off the summer.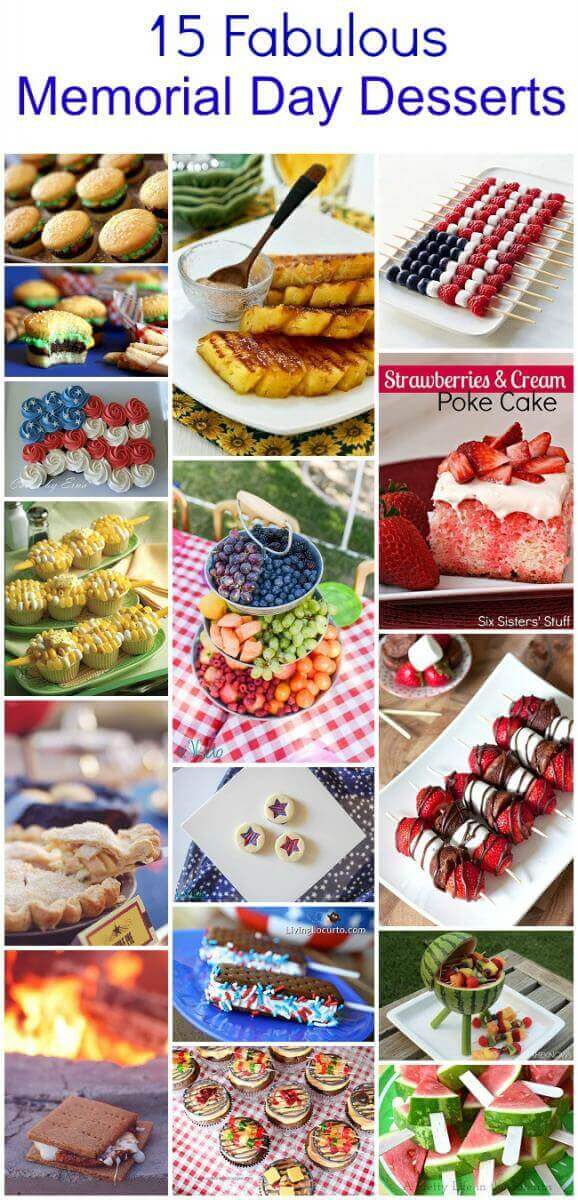 Bring on the warm weather and break out the grill!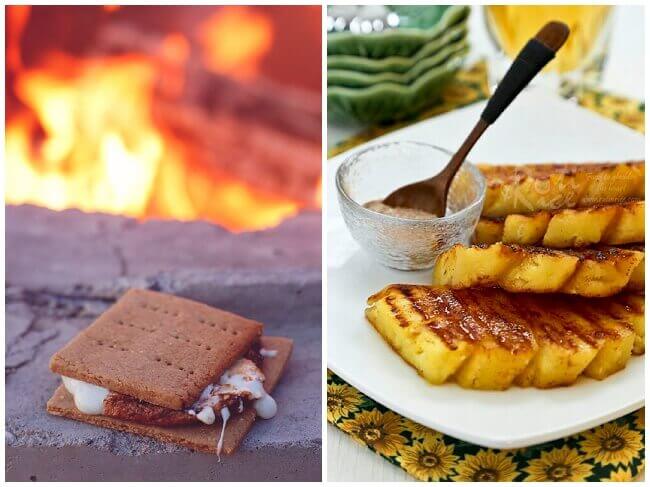 Nothing's better over an open fire than S'Mores...unless, of course, they're amazing homemade s'mores, with homemade marshmallow, homemade graham crackers, and premium chocolate.
Nothing beats the simplicity of grilled fruit, like this grilled pineapple.  Especially with a scoop of ice cream.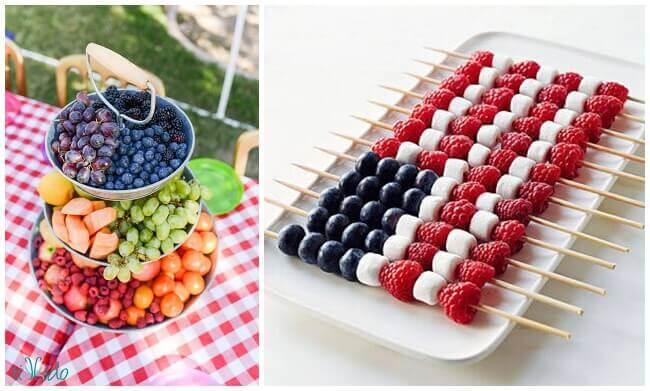 For the health concious, fresh fruit is always a lovely option--and can be displayed beautifully, too, like this tiered rainbow of fresh fruit.
How sweet is this blueberry, raspberry, and marshmallow patriotic flag fruit skewer tray?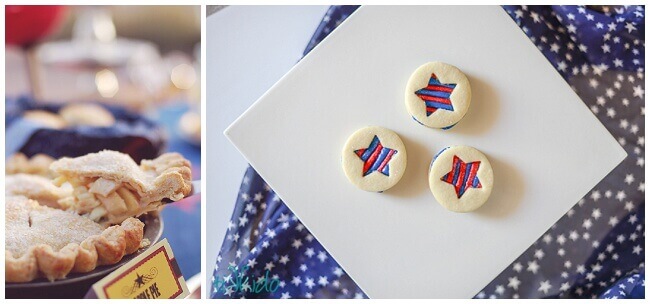 Nothing more classic than an amazing homemade apple pie.  Pie is always a good idea, in my book.
Or how about some patriotic stars and stripes cut-out sandwich cookies?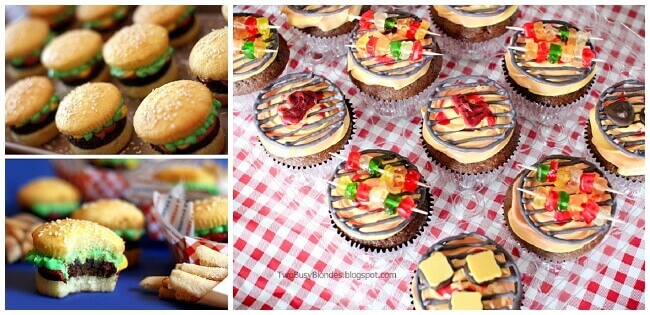 These inside out cupcakes that look like hamburgers are way too cute for words.
And these grill cupcakes (link no longer exists, sorry!) are awesome, too; the gummy bear kebabs are outrageously cute.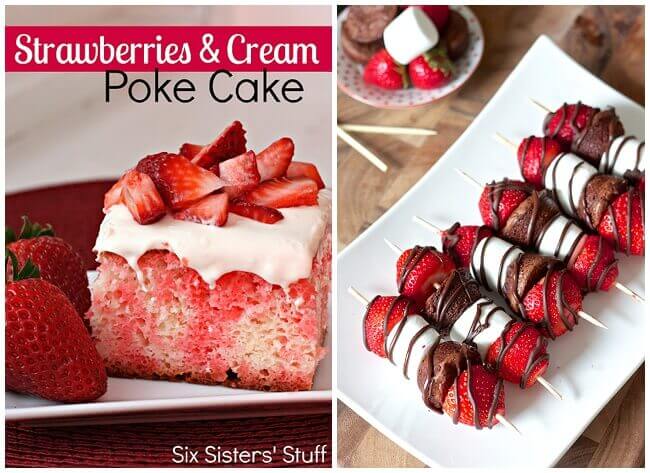 I'm usually a scratch baker, but holy cow, I love a good Poke Cake.
It doesn't get easier than these strawberry and brownie bite kebabs.

Back to the healthy zone with these two cool watermelon treats:
Fruit salad watermelon carved to look like a grill
Fresh watermelon popsicles

Cupcakes arranged in a stars and stripes pattern make serving dessert fun and easy.
These corn on the cob cupcakes are pretty much the cutest thing ever--and easy to make, too.
Everything is better on a stick.  And with sprinkles.  Especially these ice cream sandwich pops with red, white, and blue sprinkles.
What's your favorite summer dessert to make for a cookout?