Printer-friendly version
Start summer off with a bang this upcoming Memorial Day weekend with these patriotic star cutout firecracker sandwich cookies featuring Pop Rocks candies.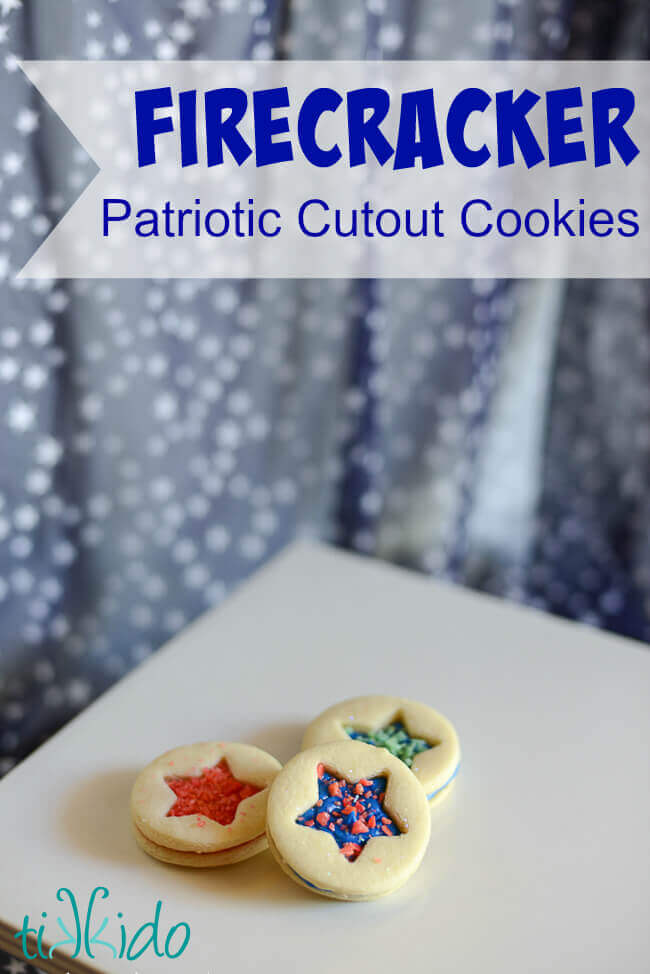 Cookies are always fun, and these look cute and don't require any artistic talent to make.  Perfect, right?
Start by making up a batch of your favorite sugar cookie dough (here's mine), or even just buy pre-made sugar cookie dough.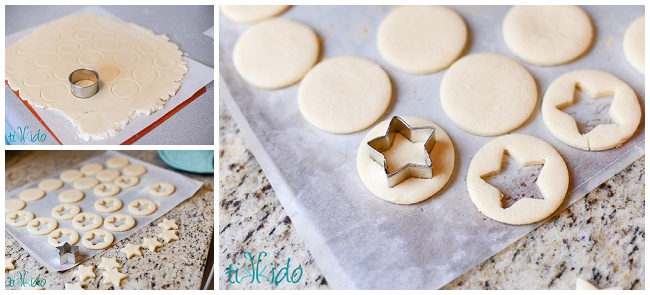 Roll out the sugar cookie dough and use a round cookie cutter to cut out a bunch of circles.  I love using my Ateco nested circles cookie cutter set.  I always have just the right size, and they store so compactly! I'm actually giving away two of these awesome cookie cutter sets this week, so be sure to enter for your chance to get your own!
Now bake all the sugar cookie circles.  Yes, I said ALL of them.  Whole and round.
Once all of the round cookies have been baked, and while they're still piping hot and straight out of the oven, use a small star cookie cutter to cut out star shapes from half the cookies.  It's so much easier to get a crisp, clean shape cut out of the cookie if you do it after the cookies are baked (but still hot and soft!).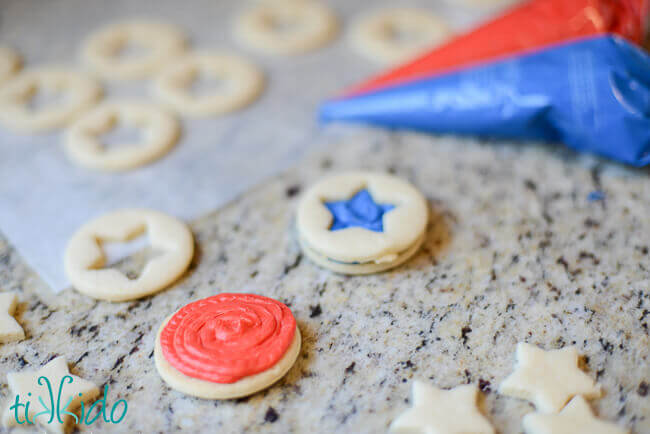 Let the cookies cool, then pipe buttercream on the back of one of the solid cookies, and sandwich the icing by adding star cutout circle on top.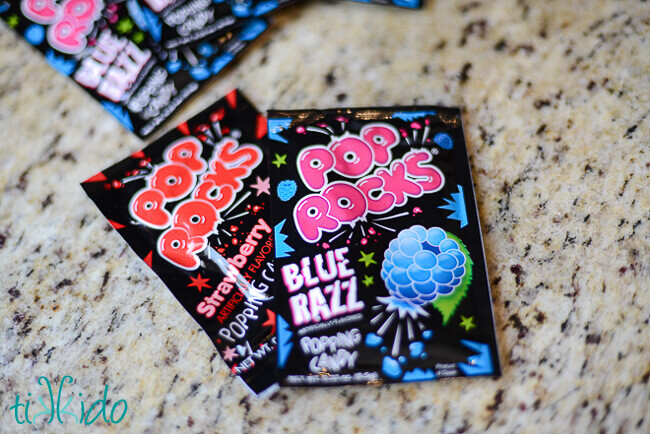 Now it's time for that fizzy fun food, Pop Rocks!  Add the pop rocks to the center exposed icing revealed by the star cutout before the buttercream crusts.  You don't have to work too quickly, but the Pop Rocks do stick a lot better if you add them before the buttercream has a chance to crust (dry out and harden slightly on the very top).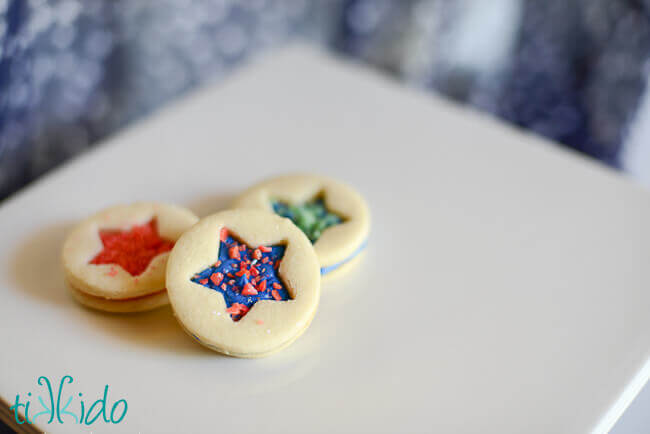 Not a fan of Pop Rocks?  Check out my fun Stars and Stripes Patriotic Sandwich Cookies adaptation of this technique.
Ready to bake but you don't have the awesome circle cookie cutters I mentioned?  Never fear, I'm running an Amazon Giveaway to give sets of the circle cutters to two of my lucky readers!  Enter Now!