Printer-friendly version
Chocolate covered strawberries are always a hit at any get-together, and these red, white, and blue patriotic strawberries are perfect for upcoming Memorial Day and 4th of July parties.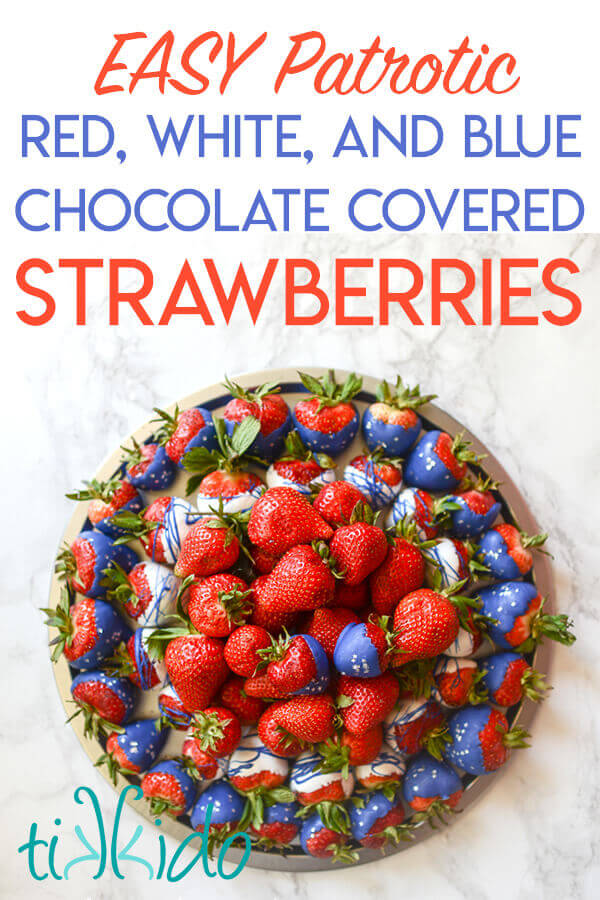 All arranged like this on a round platter, I'm getting a kind of Captain America vibe.  I like it.  ;-)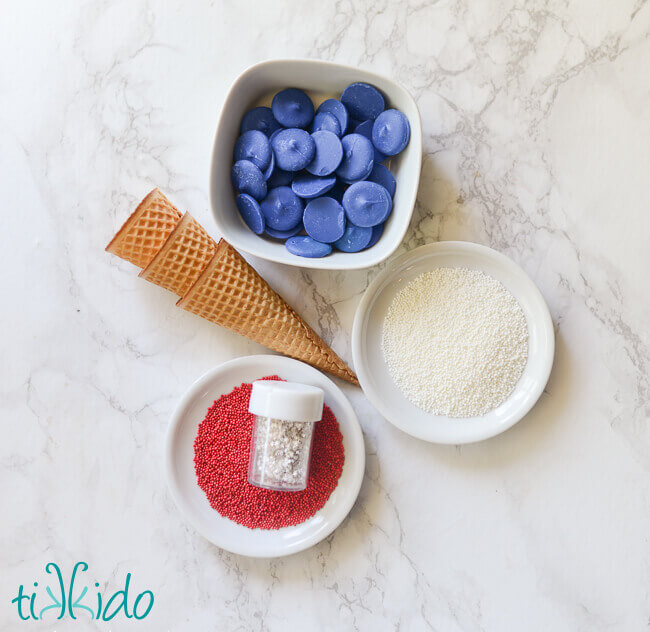 I forgot to take a picture of the ingredients you need to make patriotic chocolate covered strawberries, but they're pretty much the same ones I used for the chocolate dipped ice cream cones.  Just imagine the cones are strawberries instead.
4th of July Chocolate Covered Strawberries Ingredients:
strawberries
assorted red, white, and blue sprinkles (whatever you fancy)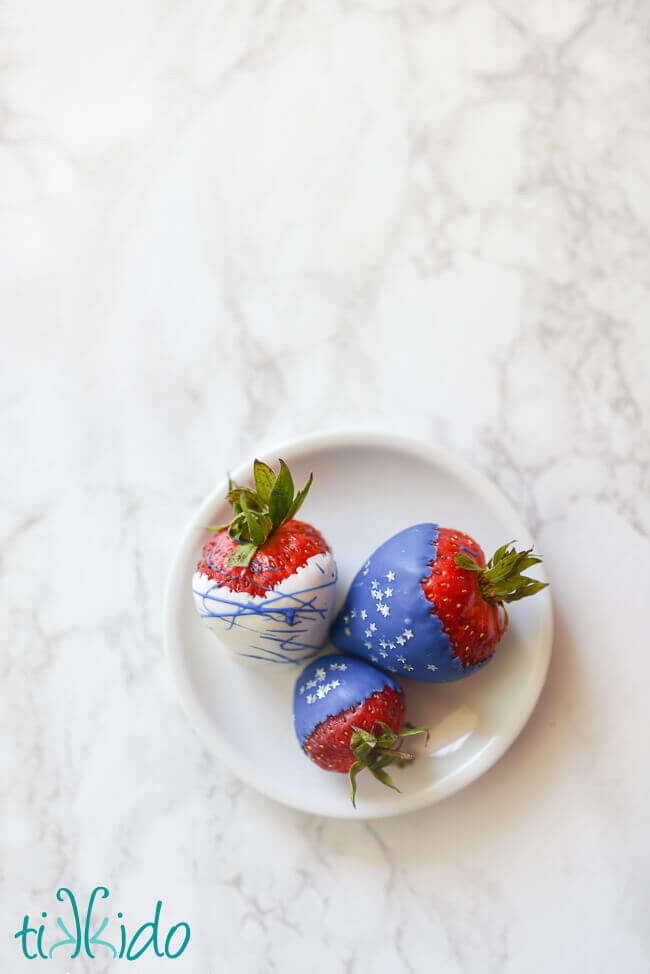 I absolutely love real chocolate, but I haven't yet found the time to master tempering chocolate, so for now, I use chocolate melts.  Especially when I want fun colors, like for this project.  It's outrageously easy to melt the colored chocolate melts in the microwave, dip the berries, sprinkle with embellishments, and end up with a gorgeous treat.   Just set on a piece of parchment paper or waxed paper until the chocolate is set, and then arrange on your platter.  You can even pop the strawberries in the fridge to get them to harden more quickly.  The chocolate melts are very forgiving.