Printer-friendly version
There's no finer treat on a hot summer day than a strawberry milkshake.  But I'm talking about a real strawberry milkshake, bursting with fresh berry flavor.  Not those artificial things with lurid pink food coloring and lackluster artificial flavor.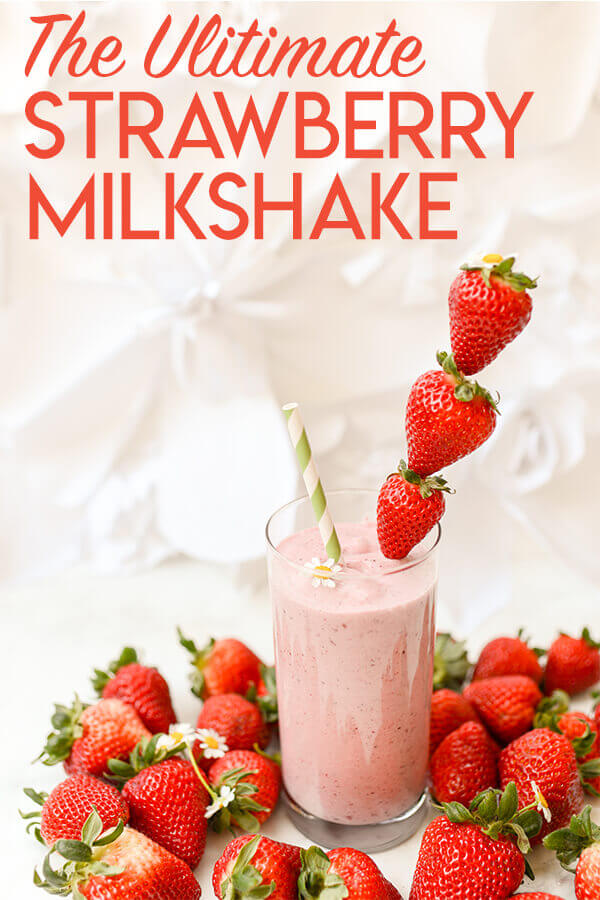 Most milkshakes are made by blending ice cream and milk and any flavorings together.  My strawberry milkshake recipe is similar, but I make a couple of important tweaks to the classic formula to really emphasize the fresh berry flavor.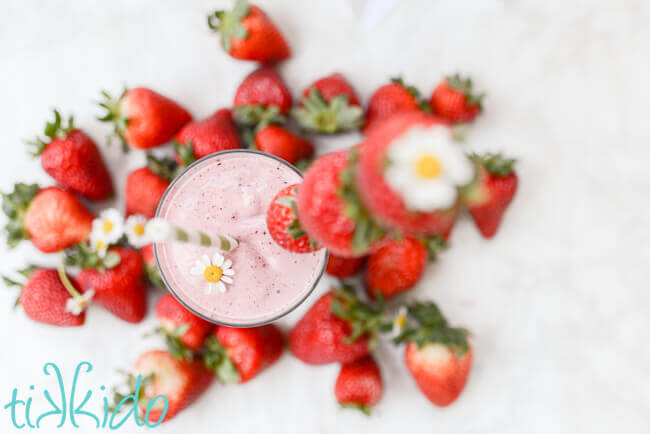 I even managed to make the strawberry milkshake a bit healthier in the process, as well as even more delicious!  Not a lot healthier, I'll freely admit, but at least a bit.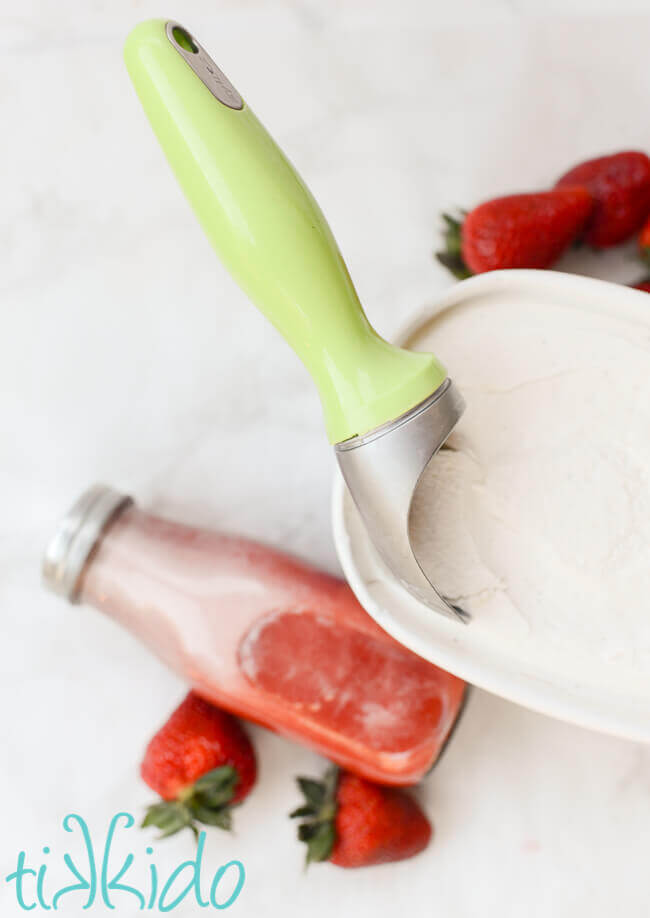 Ingredients for the Ultimate Strawberry Milkshake Recipe:
Vanilla ice cream
frozen strawberries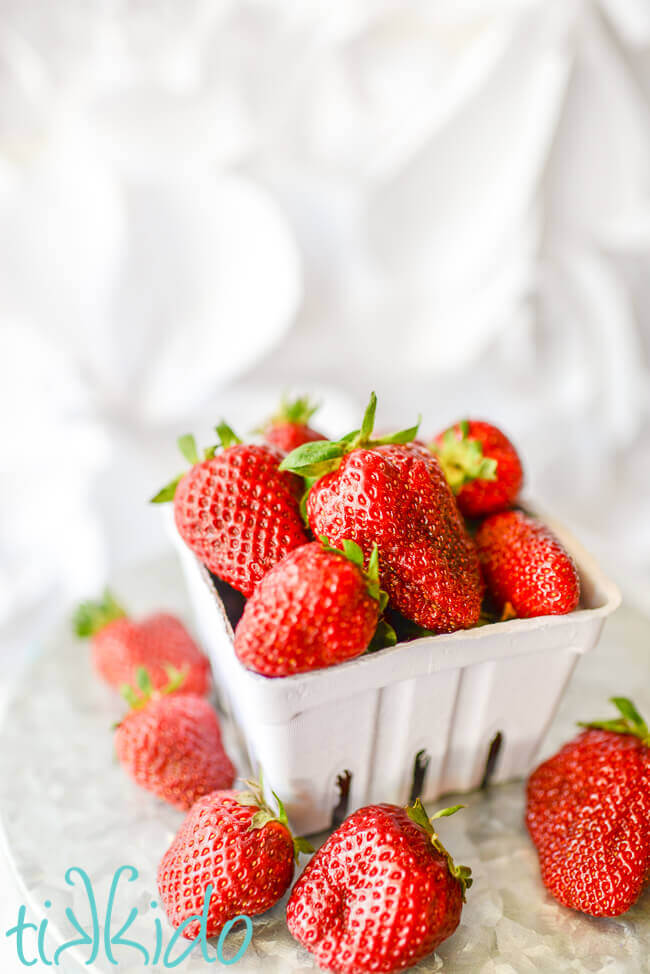 Yep, I use whole frozen strawberries in my strawberry milkshake.  I got the idea for this milkshake, in fact, because my parents brought me a giant flat of fresh strawberries straight from the farm in Alabama recently.  So many strawberries, in fact, that I ended up having to freeze a bunch to save them before they went bad.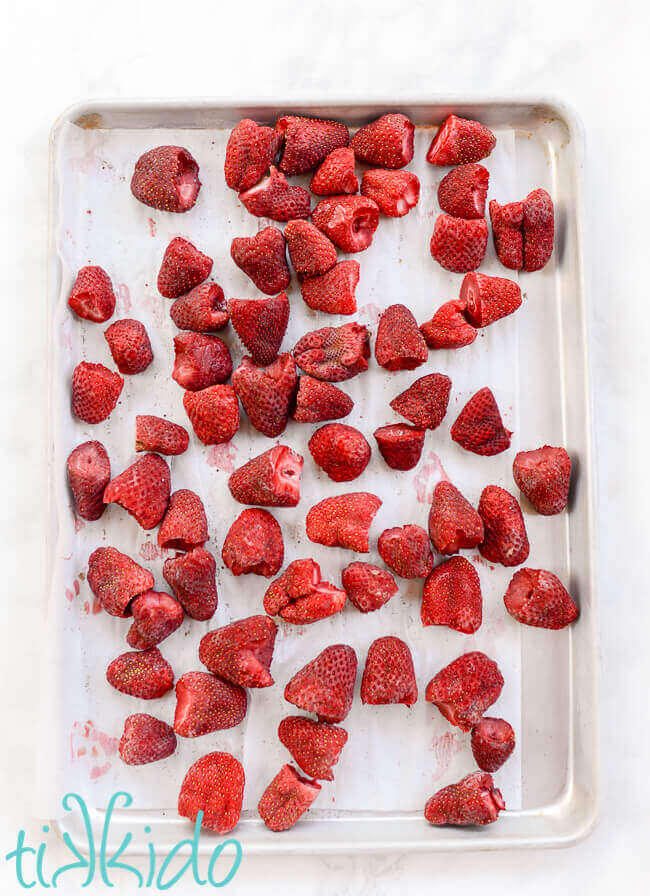 Tips for Freezing Strawberries:
The natural moisture in the strawberries will make them freeze together, so arrange them in a single layer on a baking sheet to freeze.
Line the baking sheet with parchment paper so the berries don't stick to the pan when they're frozen.
After the berries are frozen solid, you can transfer them into a freezer bag for easy, compact storage.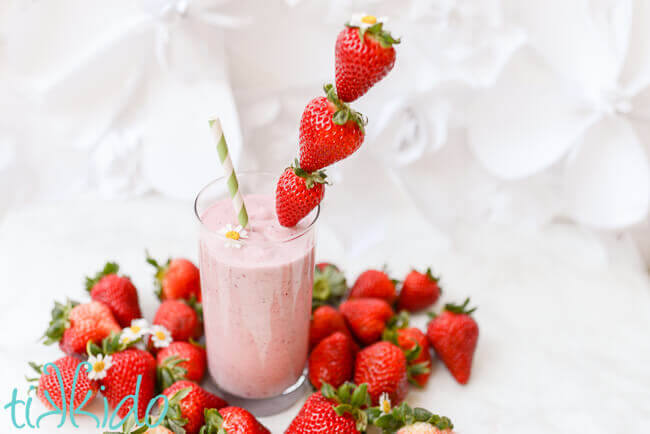 How to Make an Amazing Strawberry Milkshake:
Place ice cream and frozen strawberries in a blender.  Frozen strawberries can be a challenge for some blenders, so if you're in the market for a really great blender, I'm currently envious of my mom's amazing Blendtec blender.
Use approximately equal portions of frozen strawberries and vanilla ice cream.
Add enough homemade strawberry simple syrup to help the blender do its thing, and add an extra fabulous punch of real berry flavor.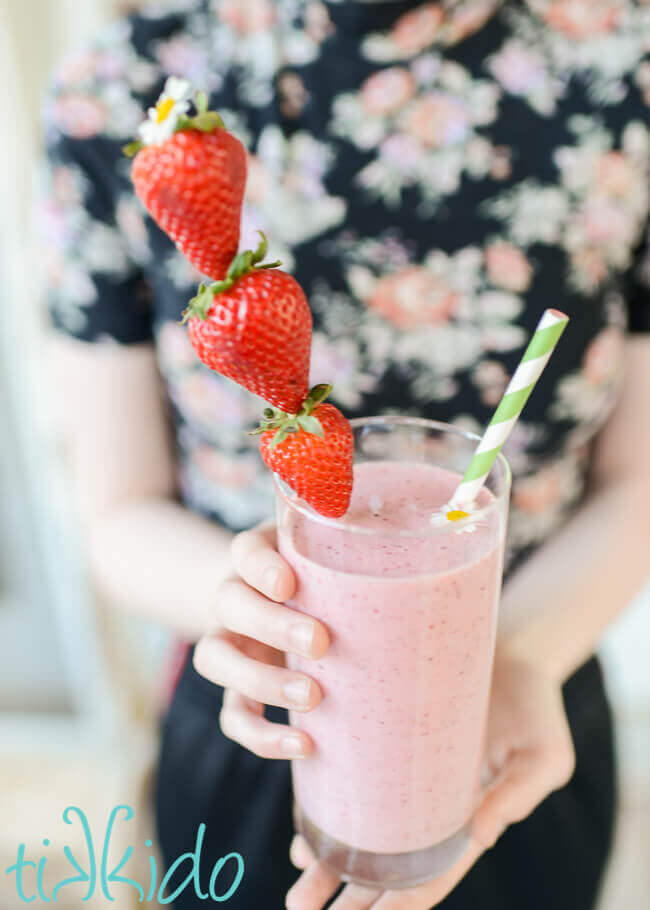 Does this even still qualify as a milkshake since I didn't add milk?  I think so, since there's still dairy in the vanilla ice cream.  And it definitely tastes like a milkshake!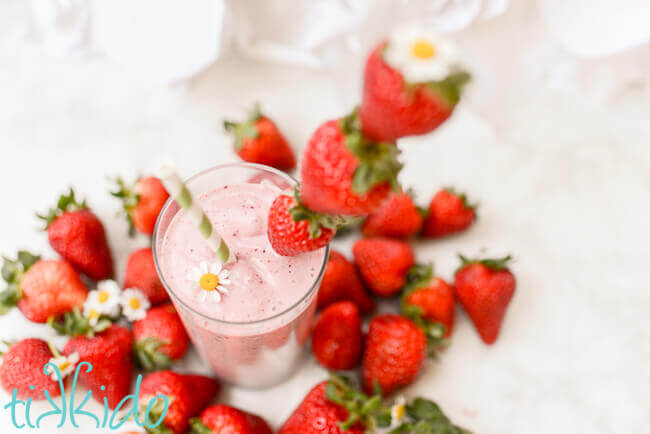 Just like one with real strawberry flavor in every sip.  Now this is what a strawberry milkshake should taste like.