Printer-friendly version
Make a 4th of July fruit salad with red, white, and blue fruit--including apples cut into stars!  It's an easy, healthy dish to make for any summer celebration.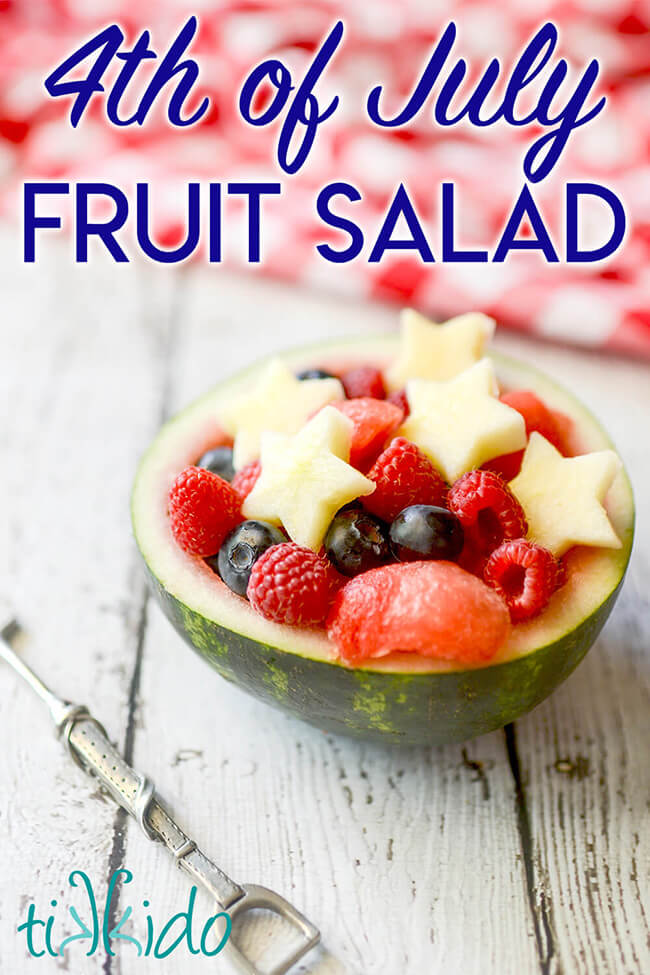 Are you ready to kick off summer with a Memorial Day cookout?  Here's an easy, healthy, patriotic side dish that's sure to impress.
Red, white, and blue fruit salad in a watermelon bowl!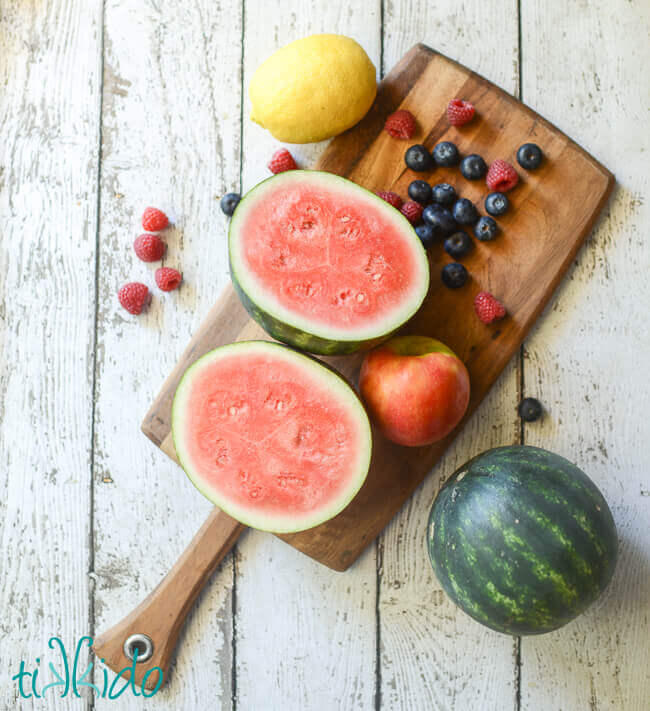 I've seen those cute little mini watermelons in the store before, but have never bought them until this week, when I got them for a great price at my local green grocer.  At two for a dollar, I couldn't resist!  I'd never really thought beyond just eating them, but as I cut the watermelon in half, it dawned on me that the watermelon rind formed the perfect single size serving bowl.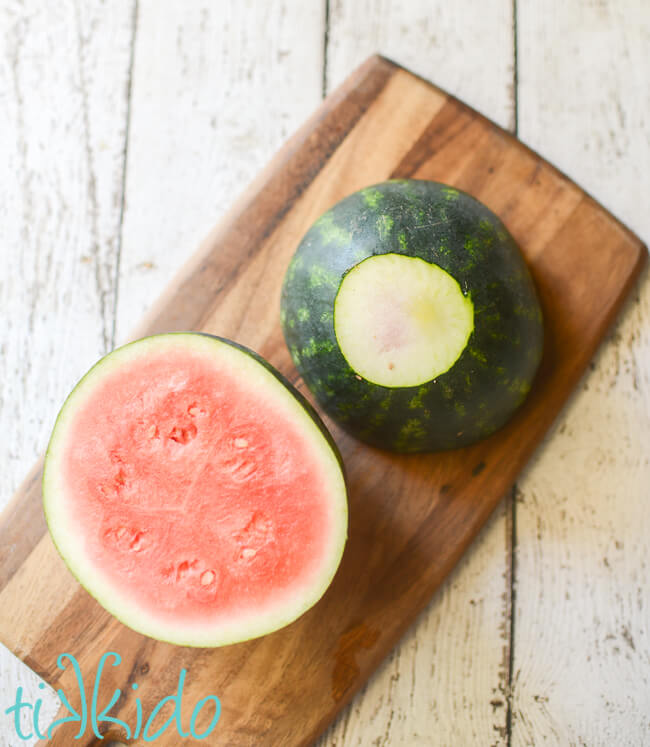 I trimmed off the very bottom of each half of watermelon to create a flat, stable surface.  Be sure only to make a shallow cut!  If you cut through the rind to the pink flesh, you'll have a sticky, drippy mess, not a nice natural bowl.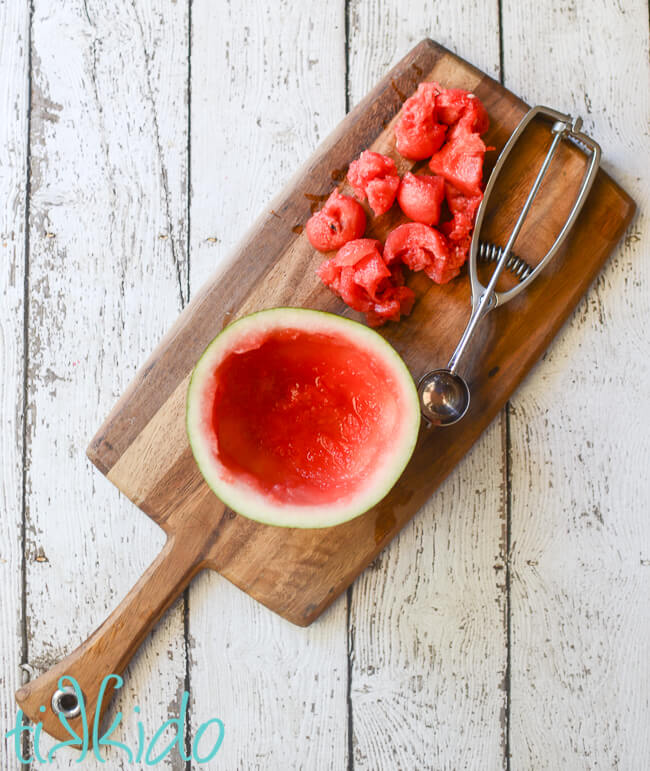 Use a melon baller or a spoon to remove the watermelon from its shell.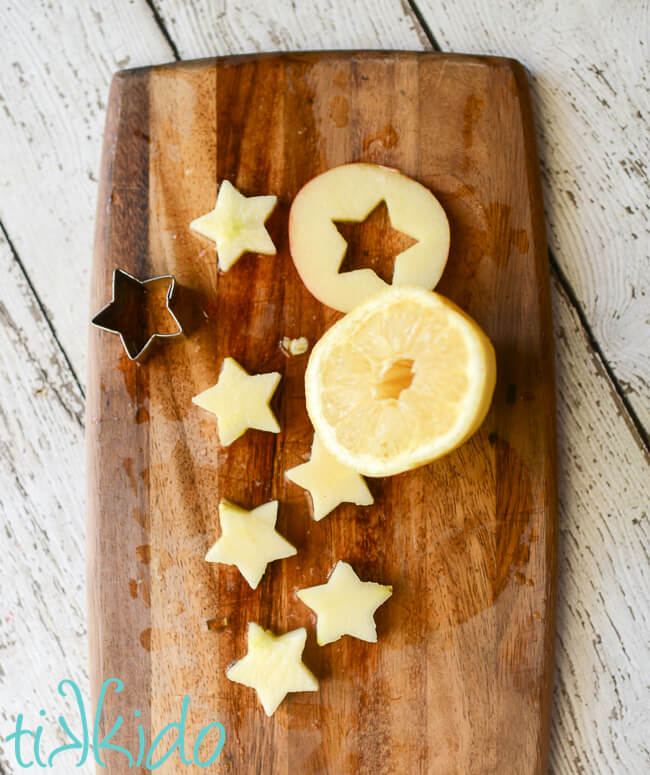 Cut an apple into thin slices, and use a small star cookie cutter to cut star shapes out of the apple.  The thinner the slices of apple, the more stars you'll get from a single piece of fruit.  To get nice, even slices of fruit, use a mandolin--just be careful to keep your fingers away from the sharp blades!
Apples will turn brown when exposed to the air, but if you coat the apples in lemon juice, they'll stay a nice, bright, unbrowned color.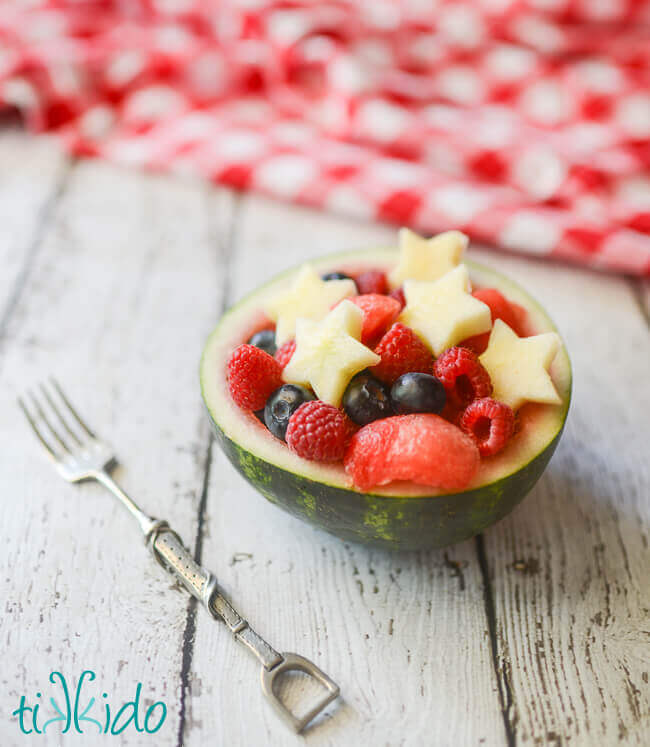 Fill up the bowl with a mix of apple stars, chunks of watermelon, raspberries, and blueberries, and enjoy!  The ultimate biodegradable dish!
Other 4th of July Recipes You Might Like: