Printer-friendly version
I'm not going to teach you how to make polymer clay lemon slice canes (there are far better clay artists making great video tutorials for that), but I did want to share some of the ways I used the clay lemon slices I made as embellishments for the Ultimate Lemonade Stand.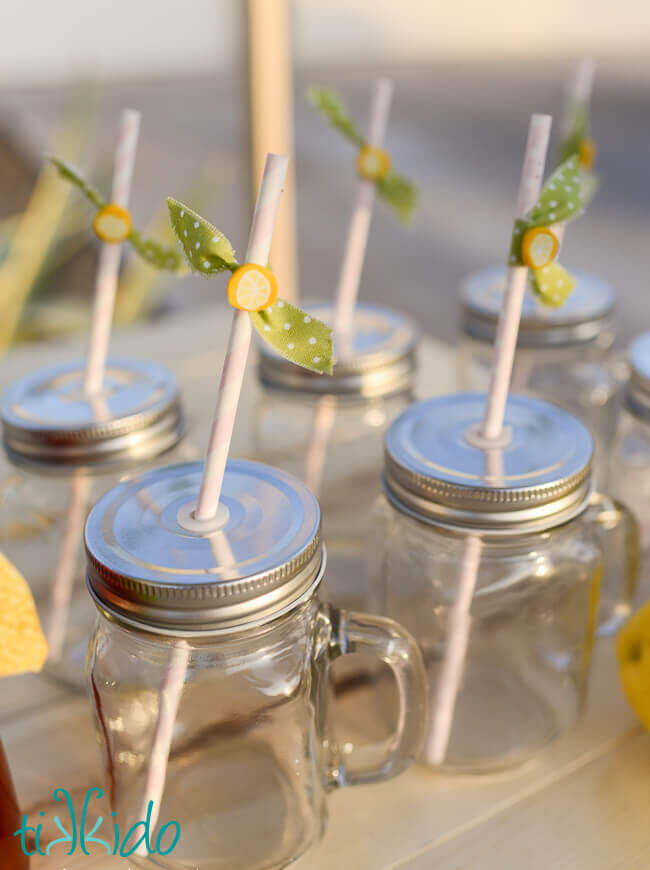 I love all the pretty paper straws available these days, but I can never resist adding my own little extra something.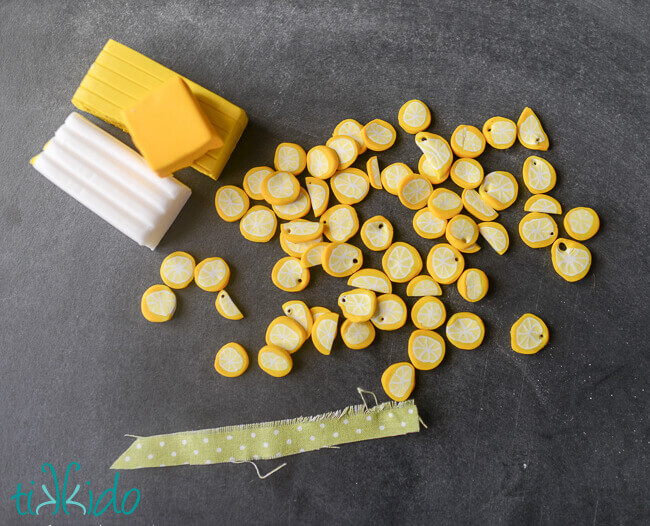 Following the YouTube tutorial linked above, I made my very own polymer cane lemon slices.  Not too bad for my first attempt, but the experts clearly are a lot better at it than I am.  That's ok--they were still cute and it was fun trying a new craft technique!  That's why I love blogging, in fact; it allows me to be curious and explore so many things.  I may not be perfect (seldom am, in fact), but I'm all about the process, the fun, and the, "Eh, that's good enough for me!"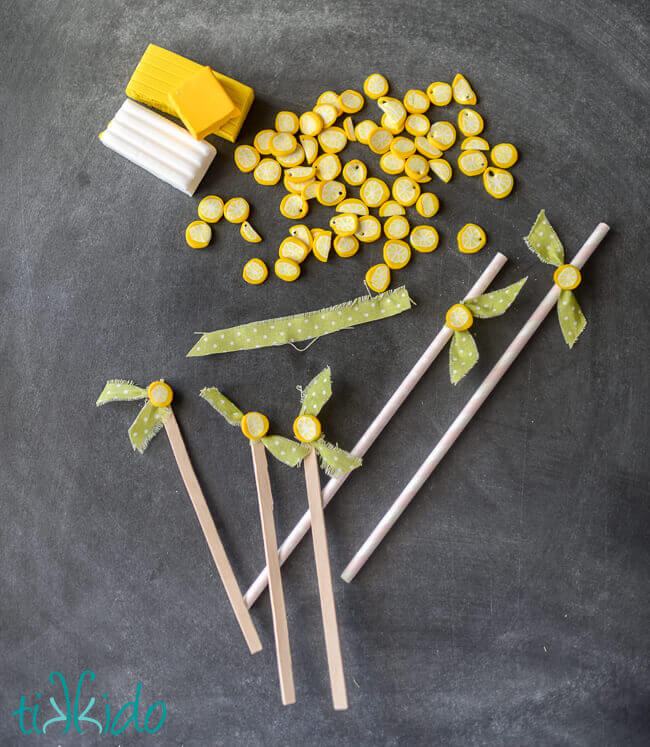 I cut narrow strips of fabric, roughed it up a bit to make the edges fringed, and tied the fabric to my paper straws.  A glue gun secured the clay cane lemon slice quickly and easily.  The same technique was perfect for embellishing my plain wooden drink-stirrers.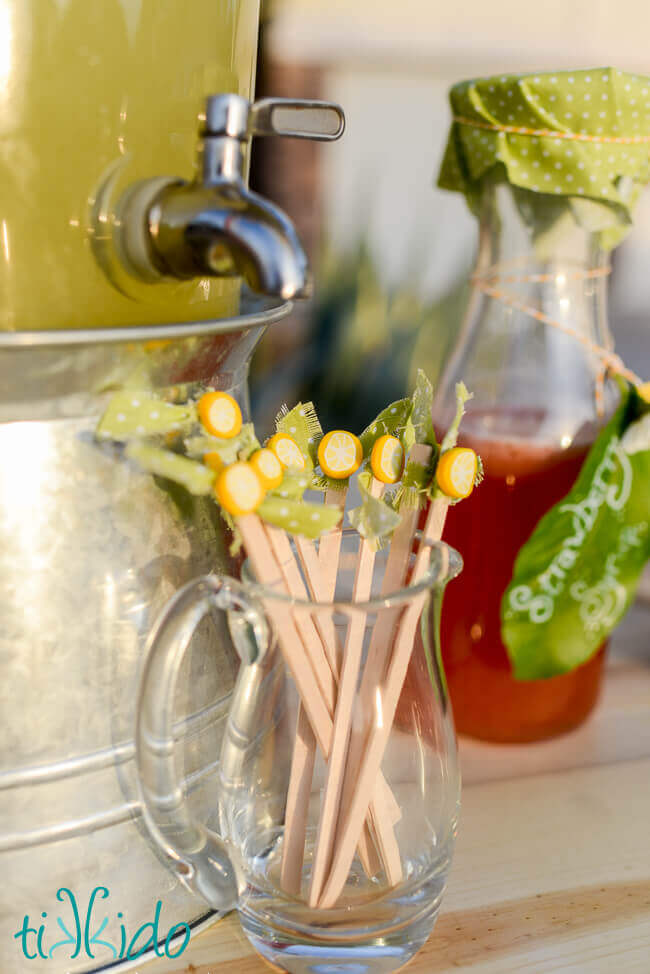 So cute, right?  If you don't want to go to the bother of making the polymer clay lemon slices, you could just buy lemon shaped beads and glue those on instead.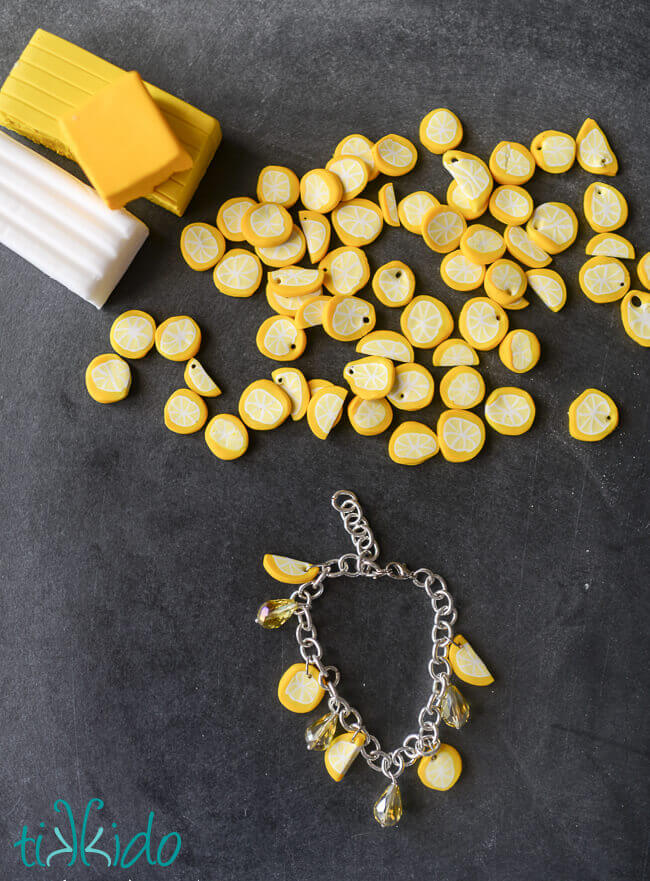 I poked holes in some of my lemon slices before I baked the clay, so I could use them as beads, and made my daughter a little lemon-themed charm bracelet.  The lemon shaped beads would be great for this project, too.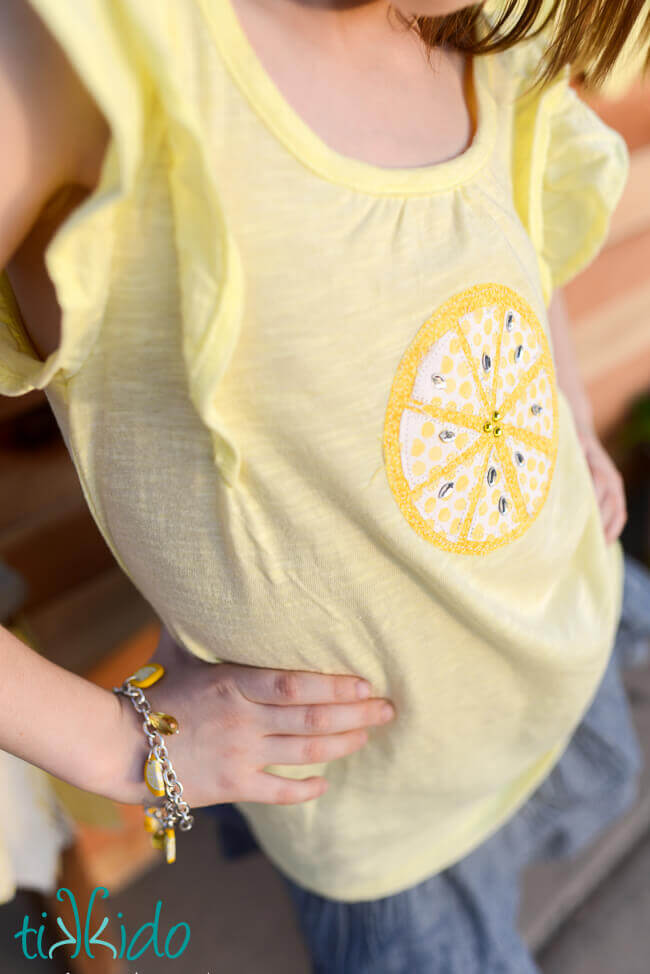 Sparkles and sunny lemon slices, how could you resist?  If you want more detailed instructions on making an easy charm bracelet, check out this tutorial.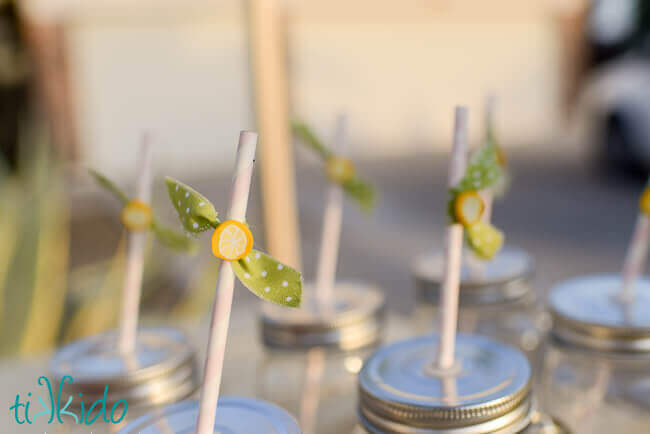 Pro tip:  if you're embellishing straws, make sure you put the embellishment low enough so that your guests can still sip from the straws easily.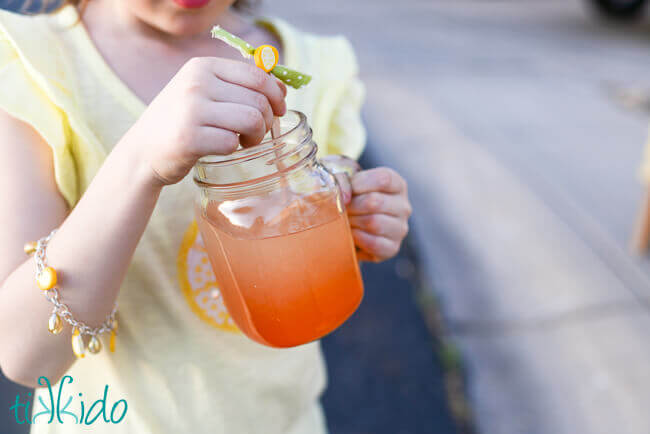 Ready for summer yet?  Bring on the picnics and BBQs and swimming and long, leisurely evenings!