Printer-friendly version
I was doing some shopping at Pier 1 Imports and saw that they had some really lovely faux birch placemats. They were gorgeous, and had that perfect rustic-elegant look I love so much.  They were only $5.95, which I think is a very reasonable price for a placemat, and I liked them a lot, but they only came in a 14x14 inch size.  I kind of wished that they had other sizes, and a rectangular shape for what I had in mind.  And then I found the faux birch wrapping paper also at Pier 1.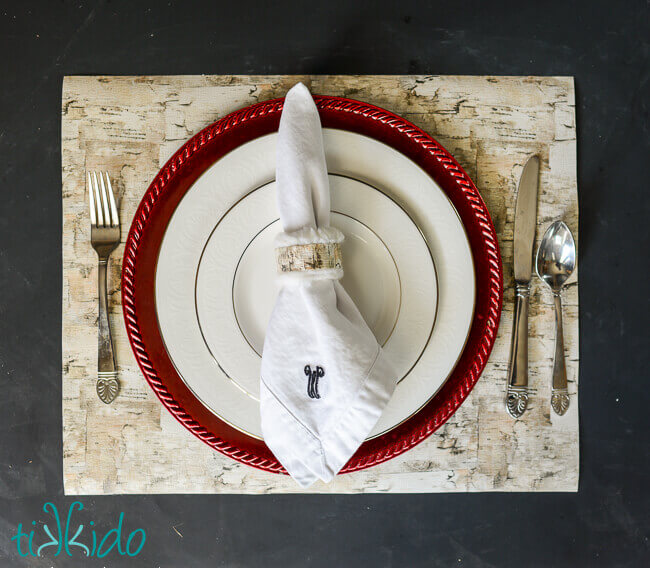 $7.95 for the entire roll of wrapping paper--SOLD!  I get to do a DIY project AND score some really gorgeous wrapping paper?  Heck yeah.  I set out to make my own placemats--and entire set, for a little more than the price of one placemat!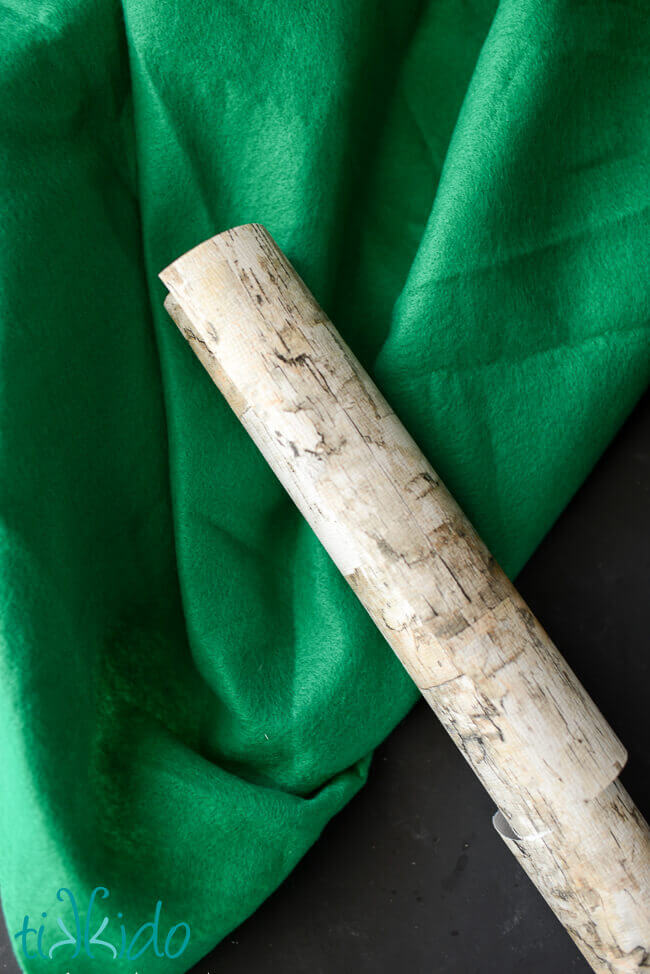 I used only the birch wrapping paper, some leftover felt, scissors, and a hot glue gun.
The wrapping paper is not flimsy, cheap stuff.  It's thick, it's textured, it's embossed, it's substantial.  You will not be disappointed in how this looks on your dining table.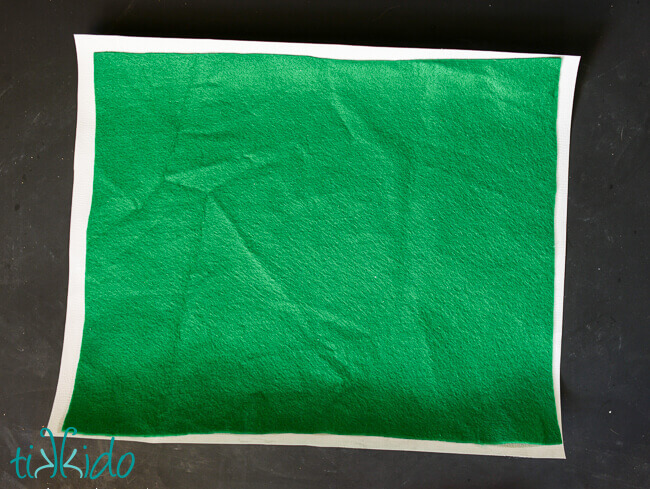 I knew I wanted a large enough placemat so that you'd see at least a bit of the mat on all sides, even if I were using a charger.  For me, that meant a 14.5"x18" rectangle, but you could really make it any size.  Or make it a table runner.  Or make round placemats.  There's really no limit!
I also cut a rectangle of felt, slightly smaller than the rectangle of paper.  I did a pretty awful job cutting the felt, but hey, nobody is going to see that part.  I glued it to the backside of the birch wrapping paper using my hot glue gun, to give the paper extra weight and cushion.  Setting a plate on the felt-backed paper just kind of feels good and luxurious, but the felt step is definitely an optional thing.  I did it because the birch placemats from Pier 1 had felt backing, and I happened to have a ton of leftover felt.   It's not necessary, but I do like the way it felt.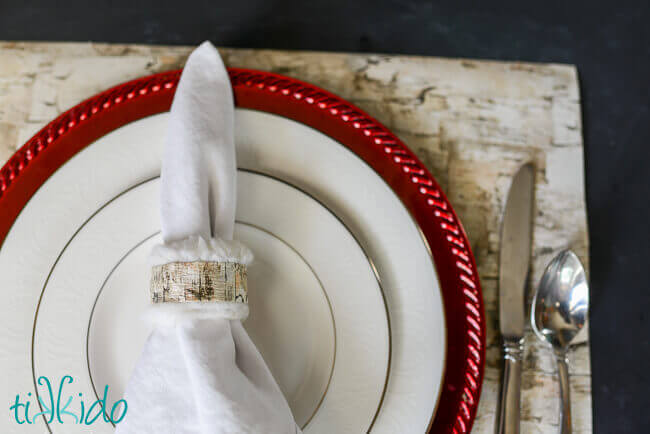 I'm thinking of adding a little bit of white glitter to the edges of the placemat--you know, to enhance that wintery, rustic-chic effect.  What do you think?  As-is, or add a little bit of extra snowy sparkle?