Printer-friendly version
This shop has been compensated by Collective Bias, Inc. and its advertiser. All opinions are mine alone.
Are you getting excited for holiday baking yet?  I love making tons of kinds of Christmas cookies each year.  I make a huge cookie buffet for my daughters' Irish dancing school's Christmas show each year, and that allows me to make all of my old family favorites, and new recipes that I try out (or make up myself!) each year.  When I'm baking so many cookies, easy cookies are pretty important, and I love bar cookies for that purpose.  They're fast, they're simple, and they're just as delicious as dropped and shaped cookies.  This year, I decided to develop a new recipe for a bar cookie with all the holiday flavors of a gingerbread house, but that would have all the ease of a pan of brownies.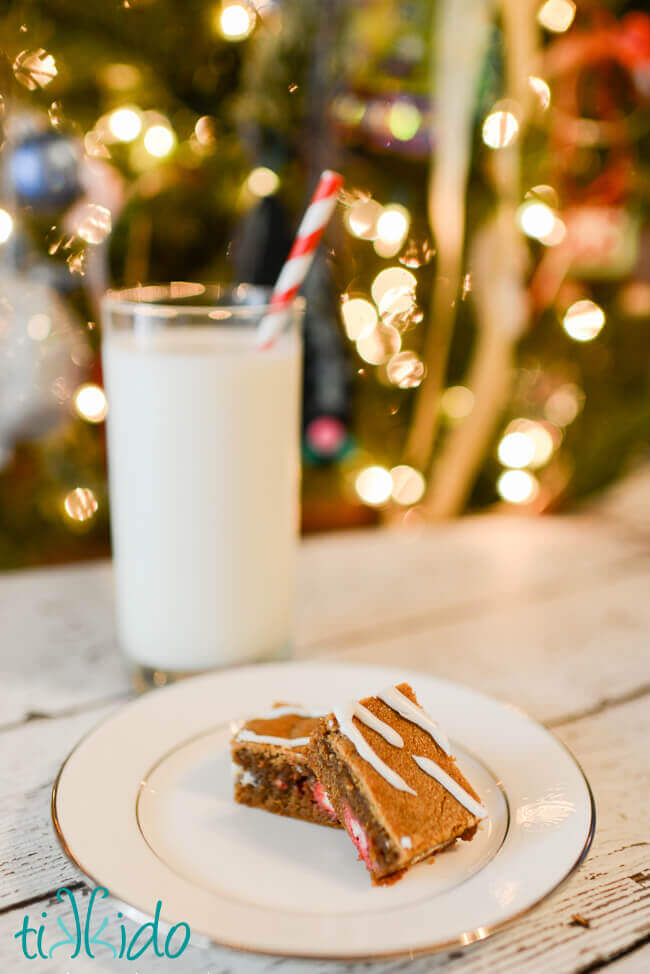 I stocked up on a bunch of different holiday M&M's® (and I'll go back for more--it really does take a lot of M&M's® to decorate 100+ gingerbread houses each December!).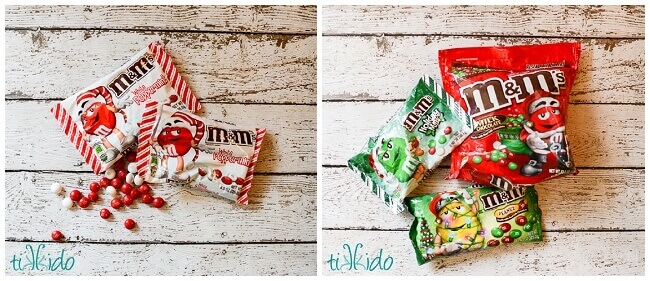 You can't go wrong with classic red and green M&M's® milk chocolate, but I fell in love with the new M&M's® White Peppermint variety.  That was my winner, but the recipe would have been absolutely delicious with any of the choices.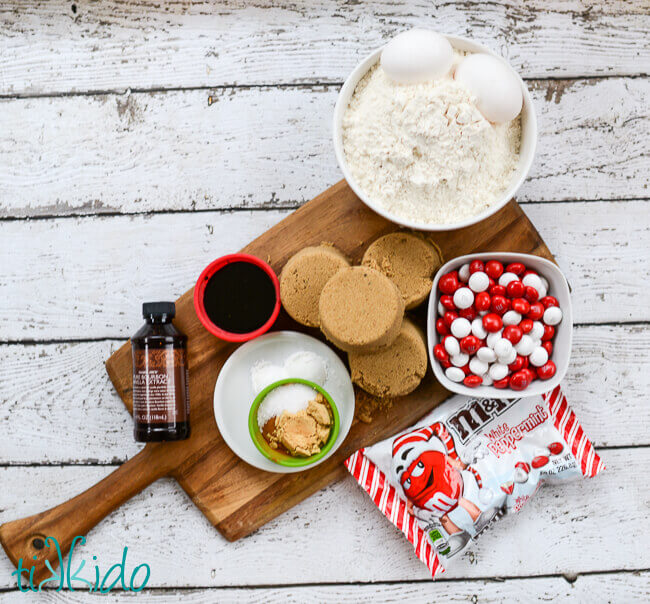 Gingerbread Bar Cookies Recipe with M&M's®:
2 cups brown sugar
3 T molasses
2 sticks softened butter
2 eggs
2 teaspoons baking powder
1 Tablespoon ground ginger
1 Tablespoon cinnamon
1 teaspoon salt
1 teaspoon vanilla
2 cups M&M's®
2 2/3 cup flour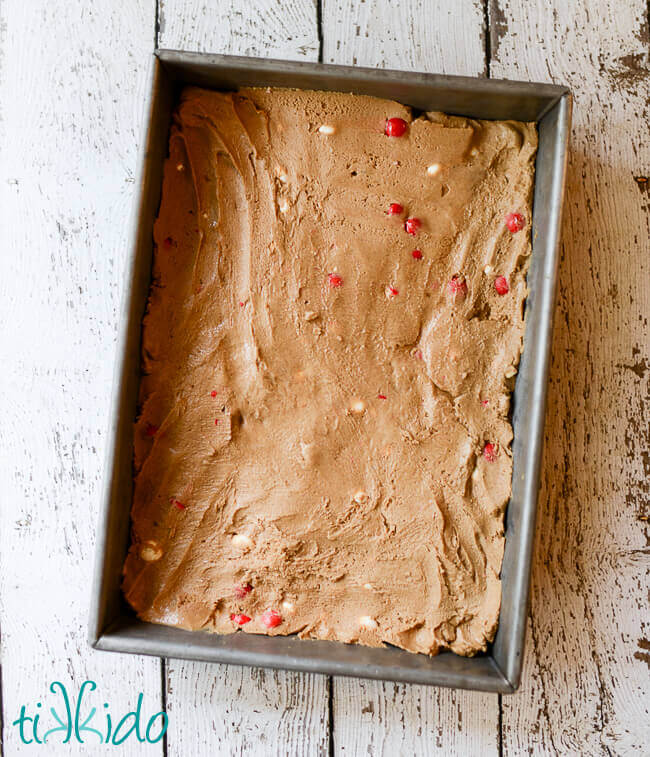 This recipe was a combination of two of my favorite recipes:  my gingerbread house recipe, and my favorite snickerdoodle blondies recipe.
Cream butter and brown sugar together.  Add eggs and beat until combined.  Add salt, vanilla, spices, molasses, baking powder, and mix together.  
Stir in the flour, mixing just until the flour is incorporated, then add the M&M's® at the very end.  If you're using a stand mixer, some of the M&M's® will get broken as you incorporate the candy into the batter.  I don't mind that, and I don't over-mix, but if you want only whole candies, mix in the M&M's® by hand.
Press into a 9x13 pan.The dough is pretty sticky, but if you use a wet spatula (or even your clean, wet hands), it evens out nicely.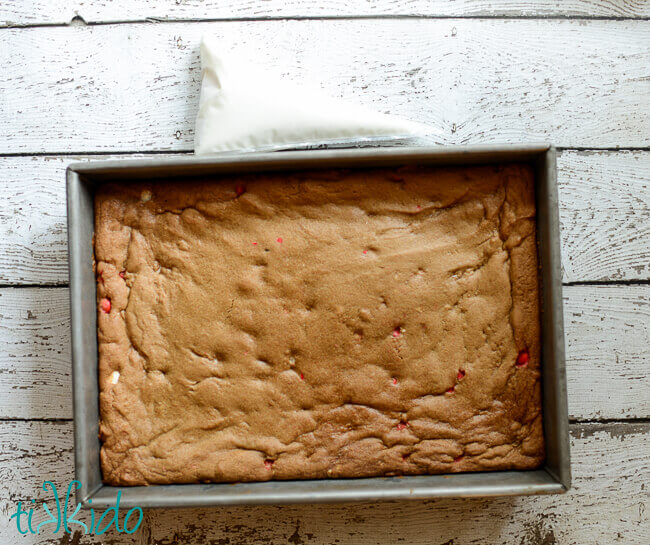 Bake for 30 minutes at 350 degrees Fahrenheit.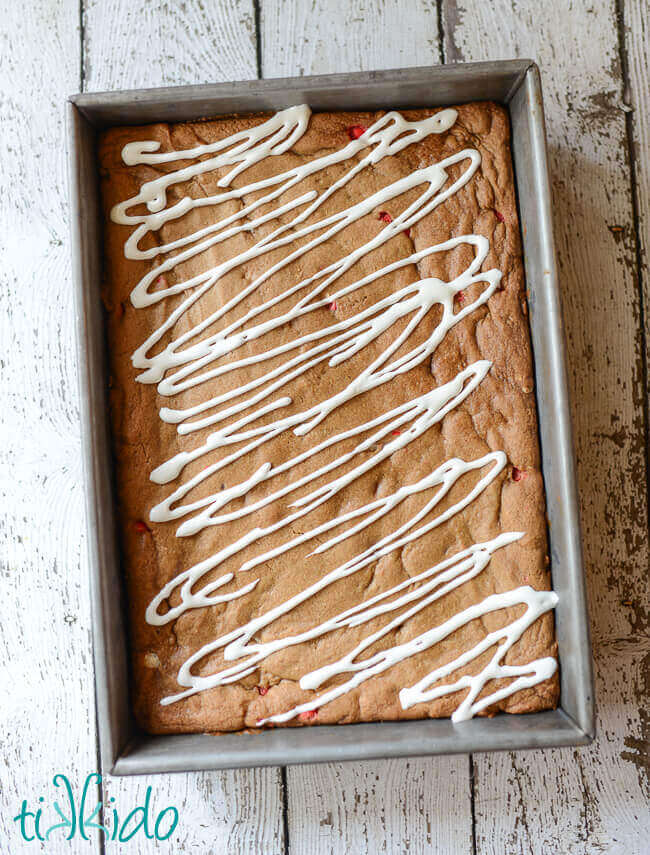 Let cool, and then, if you'd like, add a drizzle of royal icing.  This is an optional step, but to me, it definitely emphasizes the flavors of a gingerbread house.  (Royal icing is the edible glue that holds gingerbread houses together.)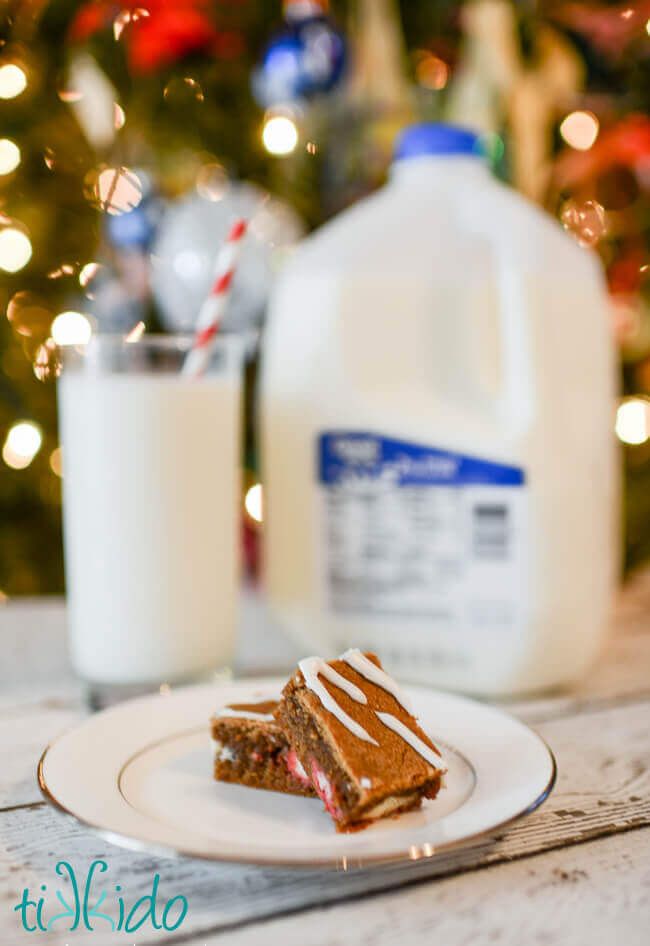 These cookies turned out exactly like I'd hoped they would: perfectly soft, easy to cut, quick and easy, and full of gingerbread flavor.  Just the thing for your holiday cookie tray, and the perfect snack with a tall glass of cold milk.
Other Bar Cookie Recipes You Might Like: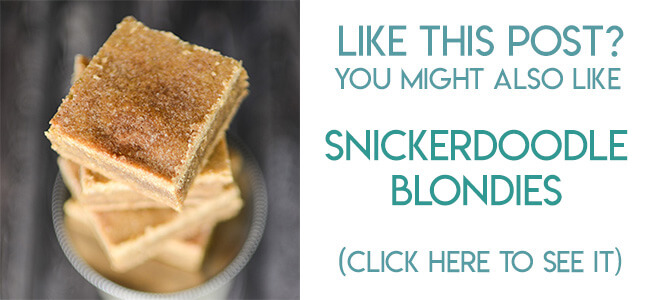 Other Gingerbread Flavored Recipes You Might Like: