Printer-friendly version
I've seen some truly amazing snow cone cupcakes out there.  Better than mine, definitely.  But I wanted something incredibly easy, and with icing, for our Snow Cone Pool Party.  That, I'm happy to say, I accomplished.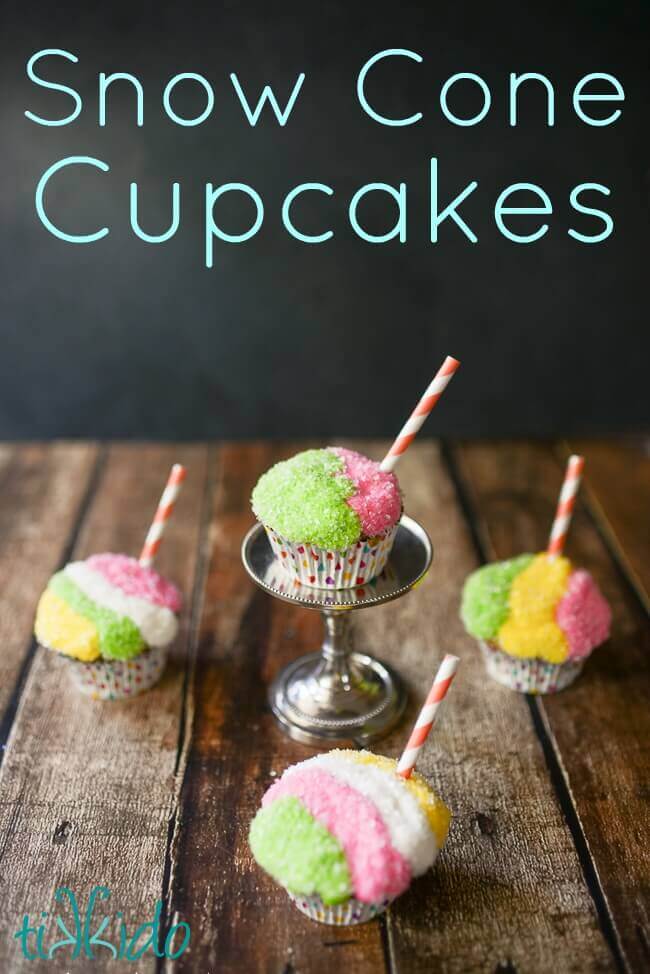 I started by baking up a batch of homemade funfetti cupcakes.  I even found polka dot cupcake wrappers that matched my snow cone wrappers at Michaels (in the summer seasonal area).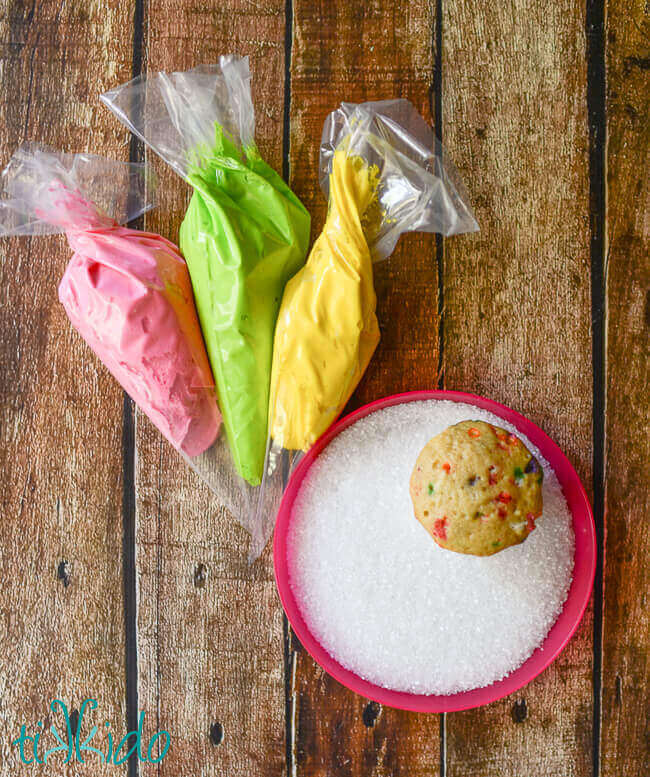 I whipped up a batch of Standard American Buttercream and colored it in some bright, summery snow-cone colors.
American Buttercream Icing Recipe:
2 sticks (1 cup) of butter, softened
2 lb bag of powdered sugar
2 teaspoon vanilla
1/2 teaspoon salt
milk or cream to thin the icing to the proper consistency
Beat together the butter, powdered sugar, vanilla, and salt.  Add milk or cream, a teaspoon or two at a time, to the mixture, beating well after each addition, until the icing thins out to the consistency you need.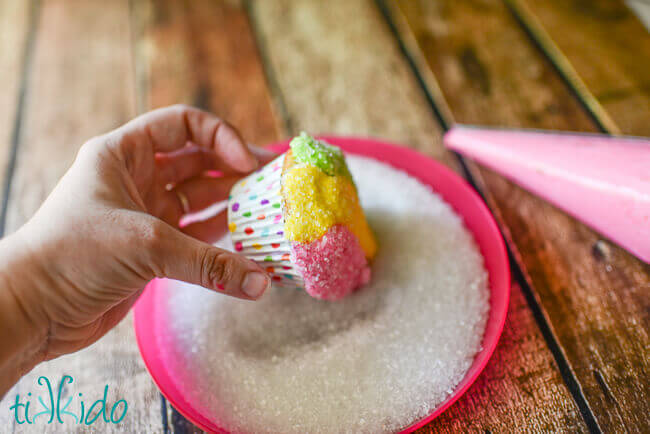 Pipe the colored icing on top of the cupcakes in segments.  No need to worry about straight lines, since real snow cones have colors that blend into one another.  Roll the freshly applied icing in coarse sugar crystals to mimic the look of ice crystals.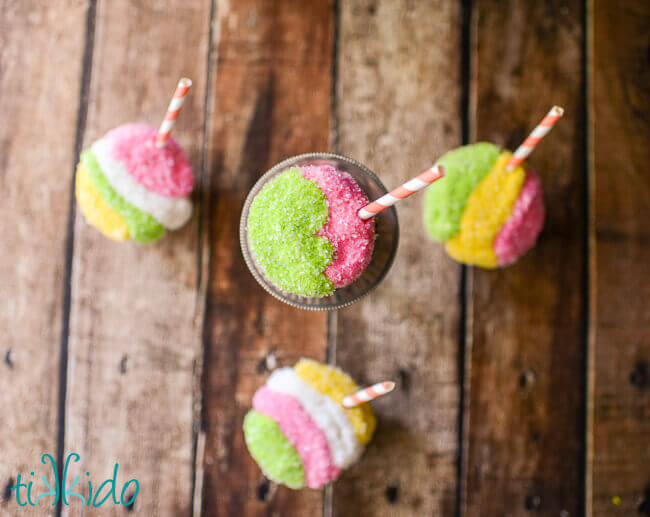 Stick in a straw or a spoon to add the perfect finishing touch.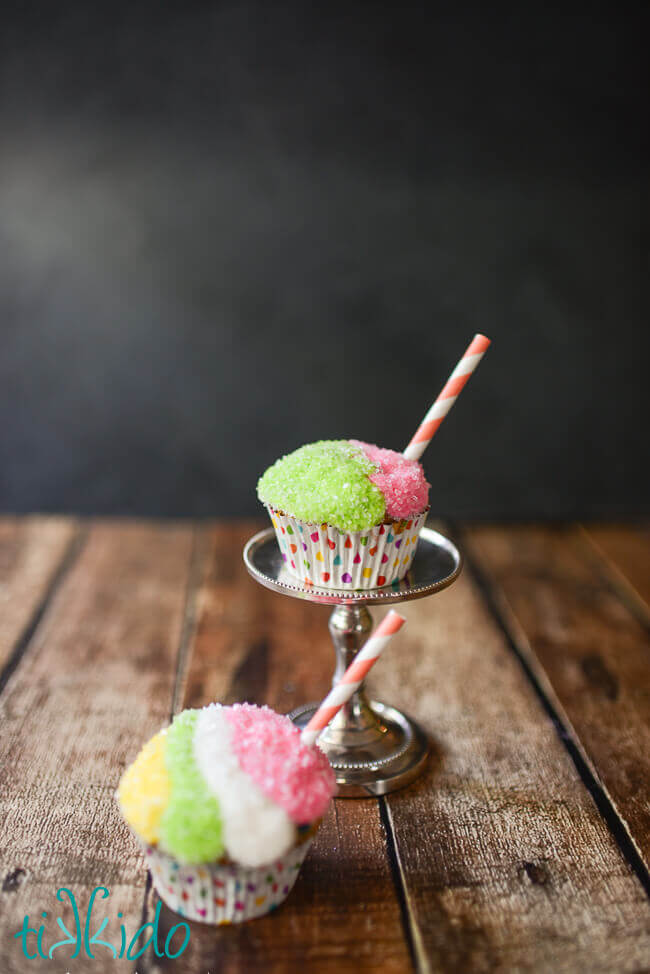 All the fun of a snow cone, without the melting hazard.  Of course, these ones weren't as healthy as our actual snow cones, but they were sure delicious!