Printer-friendly version
Since I made my onw 100% fruit juice snow cone syrups for the Snow Cone Pool Party, I needed a way to serve the syrup (squeeze bottles), and a way to label them, so the kids would know what they were choosing.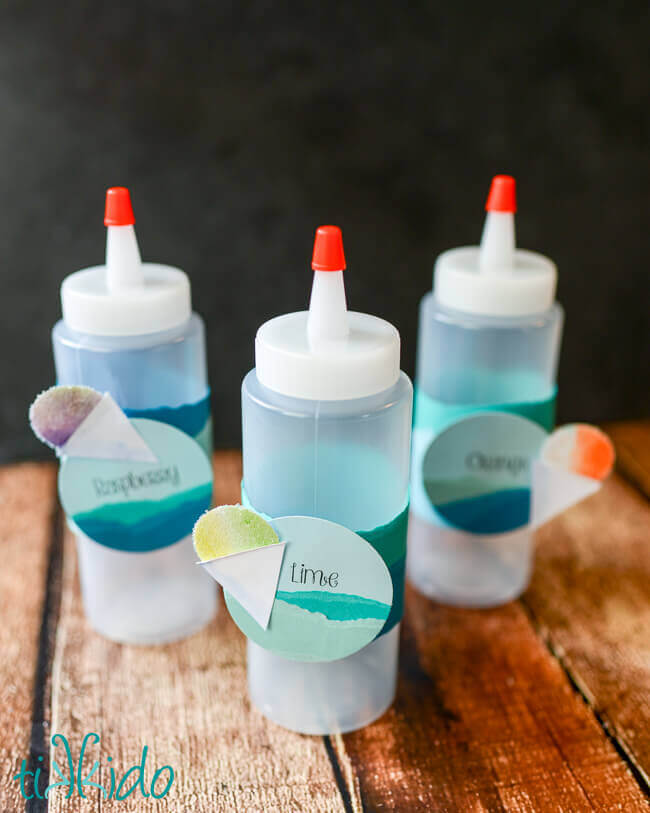 I wanted a beachy, summery, sun-drenched-water kind of look, so I pulled out a few shades of blue cardstock and started tearing.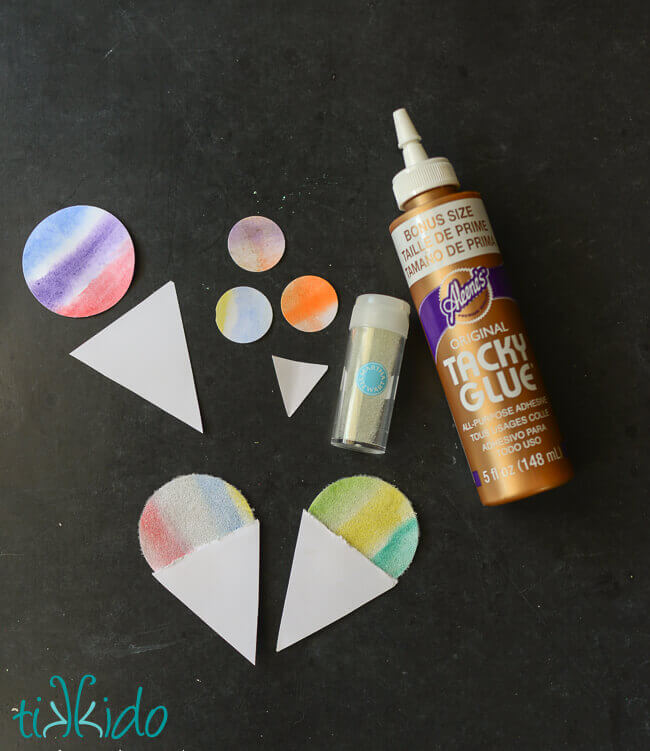 I used more of the same paper snow cone embellishments I used to decorate the favor tags.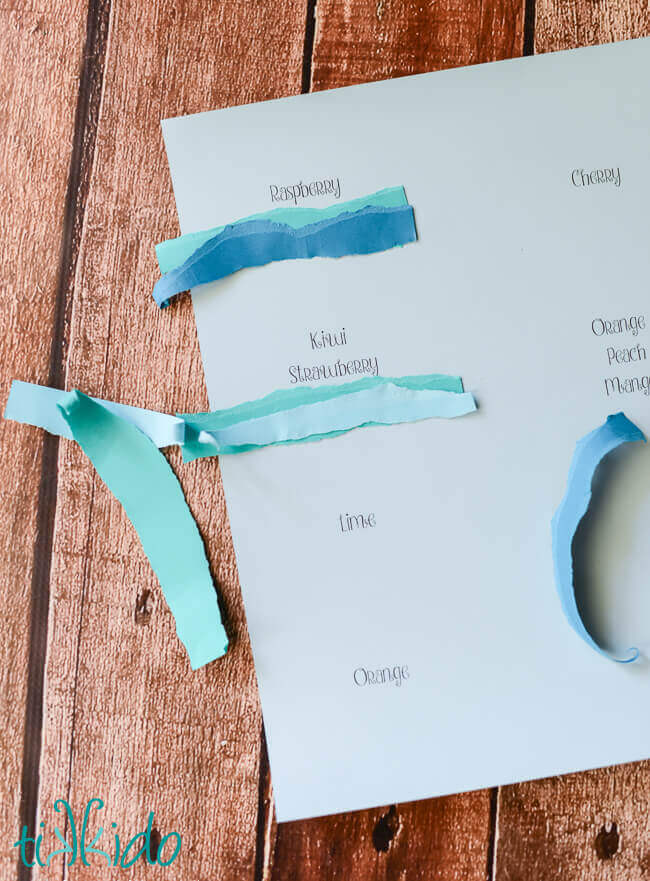 I printed out the different flavors of snow cone syrup on a piece of pale blue cardstock, then started layering strips of torn cardstock beneath each line of text.  Tearing the paper, instead of cutting it, gave it an organic, wave-like look that was absolutely perfect for our party.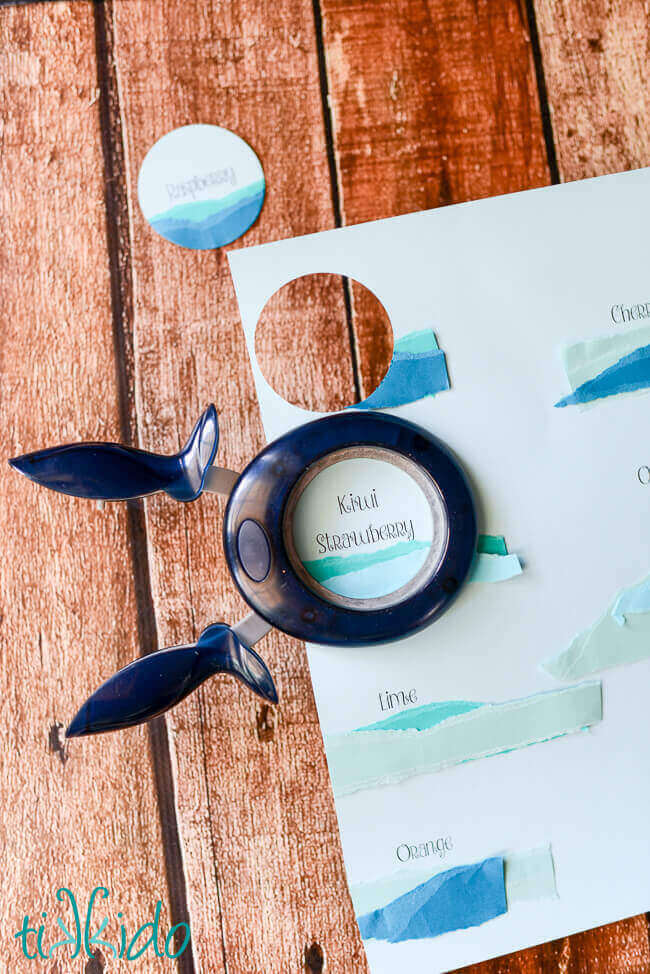 Once the strips of torn cardstock had been glued in place, I used my 2" circle punch to cut out the each flavor sign.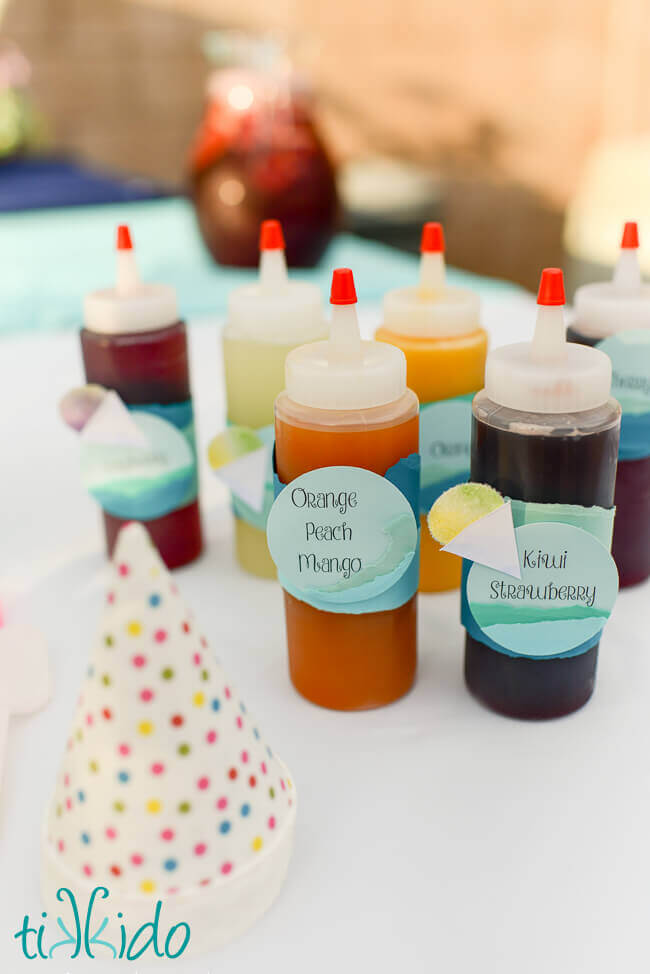 I wrapped the squeeze bottles with larger layered, torn strips of cardstock, and glued my circle with text to the paper belt around the bottle.  Some of them got snow cone embellishments, some didn't.  I loved the way the torn paper on the Orange Peach Mango syrup looked like waves, and I didn't want to cover it up, even with a really cute mini paper snow cone!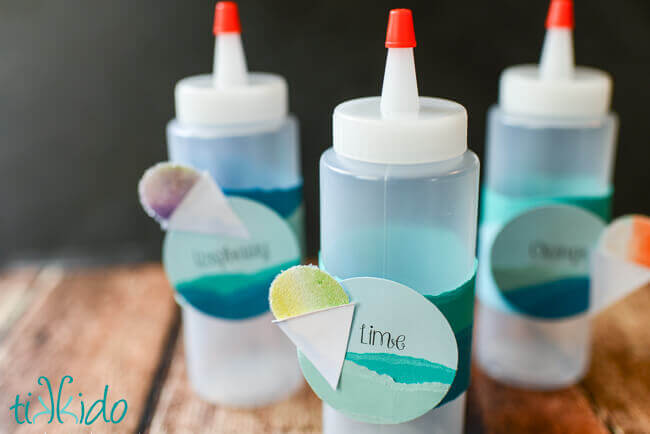 I think this would be a beautiful technique for wedding escort cards, or food label tents on a buffet at an event with a nautical theme. Or a mermaid party. 
What's your favorite clever way to use torn paper?