Printer-friendly version
Ah, summer.  In most places in the country, it's the perfect time to escape outside, to enjoy the warm weather.  Especially with a delicious summer cocktail like this Piña  Co-Lava made with Malibu coconut rum, pineapple juice, ginger ale, and grenadine syrup (learn how to make your own homemade grenadine syrup here).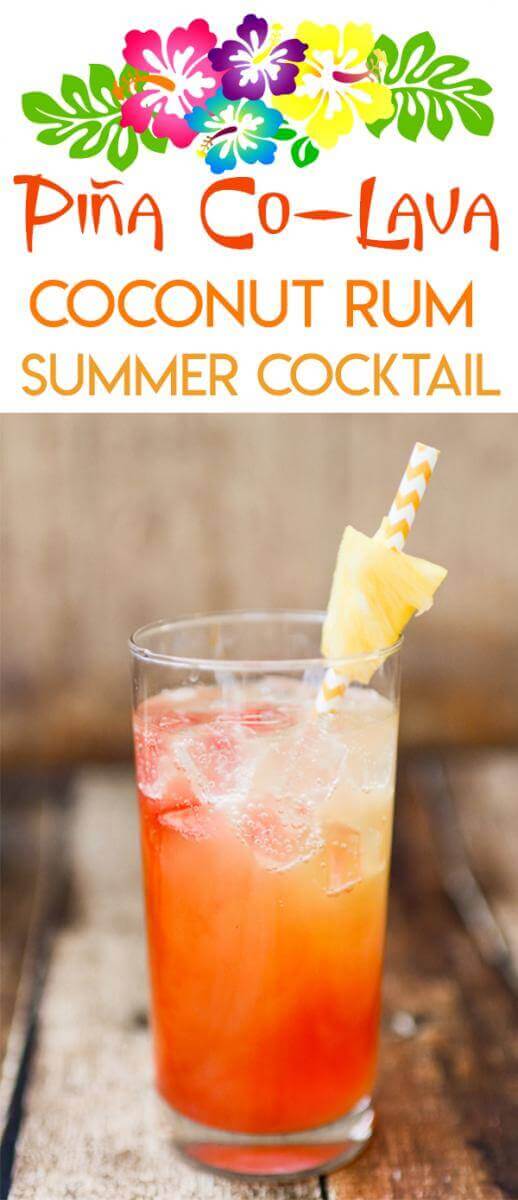 Here in Phoenix, you won't catch me going outside unless I have to.  Unless it's to tumble into a pool.  And quite frankly, at the point in the summer, the pool water is so warm that it's like taking a bath.  Not especially refreshing (though still fun, once the sun goes down).  We don't have a pool of our own, but luckily, I have AWESOME neighbors with pools, who graciously open up their yards to our family each summer.  I like to give back a little something whenever I can--and sometimes, that means bringing over the perfect summer drink.  And let me tell you, this is it.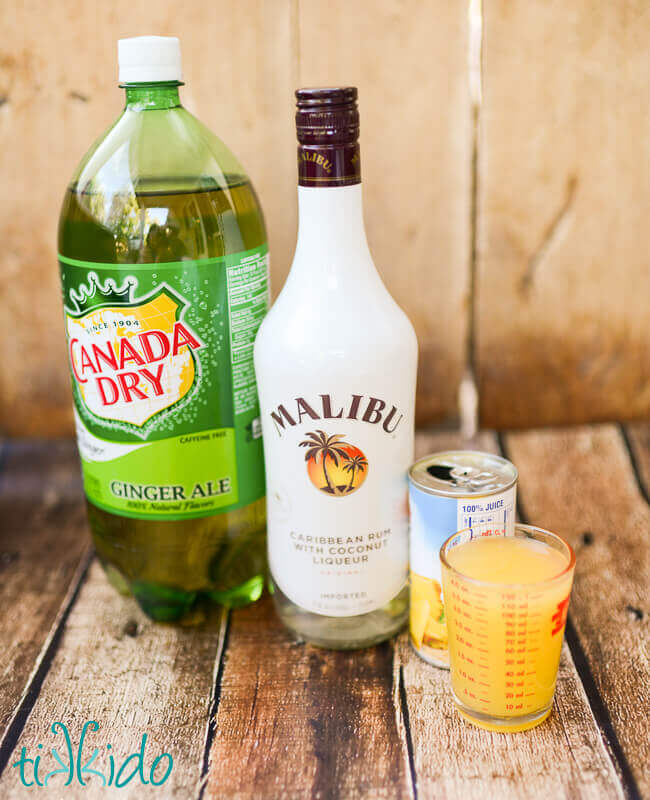 I made a quick stop to my local grocery store, and picked up everything I needed to make a thank-you beverage for allowing my girls to splash around in the aquatic sanctuary of my neighbor's pool.  
Piña Co-Lava Cocktail Recipe Ingredients:
4 ounces pineapple juice
1 1/2 ounces Malibu® Coconut Rum
4 ounces Ginger Ale
splash of grenadine syrup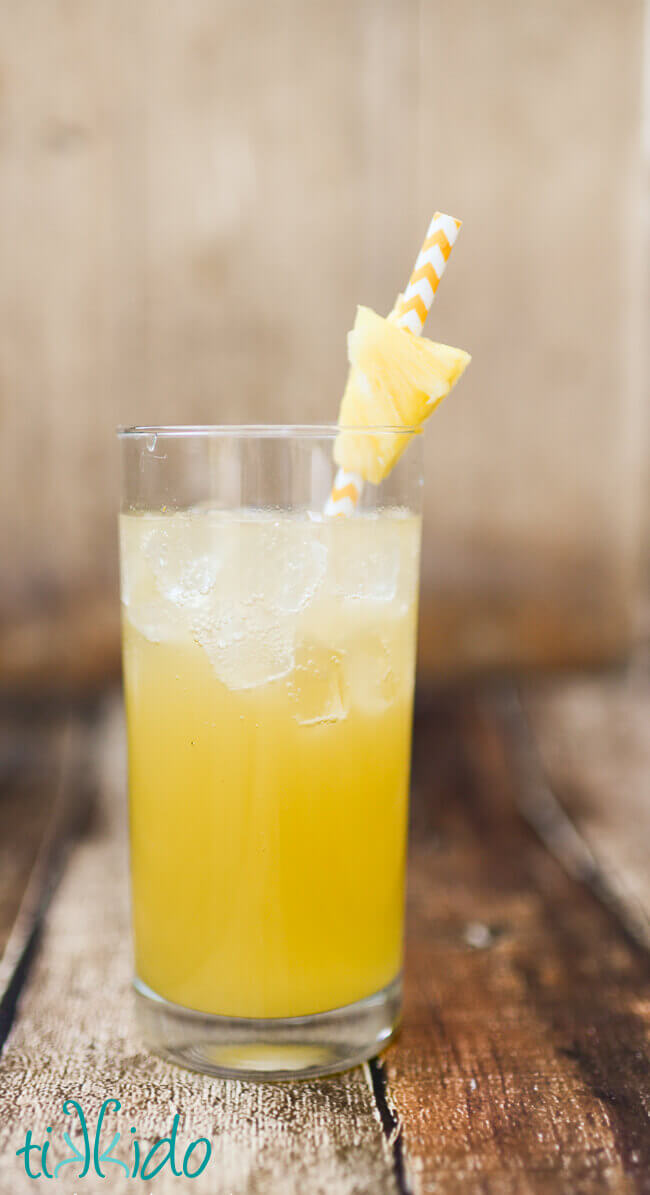 It's summer, so drinks should be light.  Effervescent, even.  Ginger Ale was the logical choice to use for my drink.  Ginger plants grow in tropical regions, after all, and the flavor paired perfectly with the pineapple juice.
Sure, combining just the pineapple juice, Malibu® rum, and Canada Dry® ginger ale was delicious.  Like the world's easiest Piña Colada.  But I wanted something more.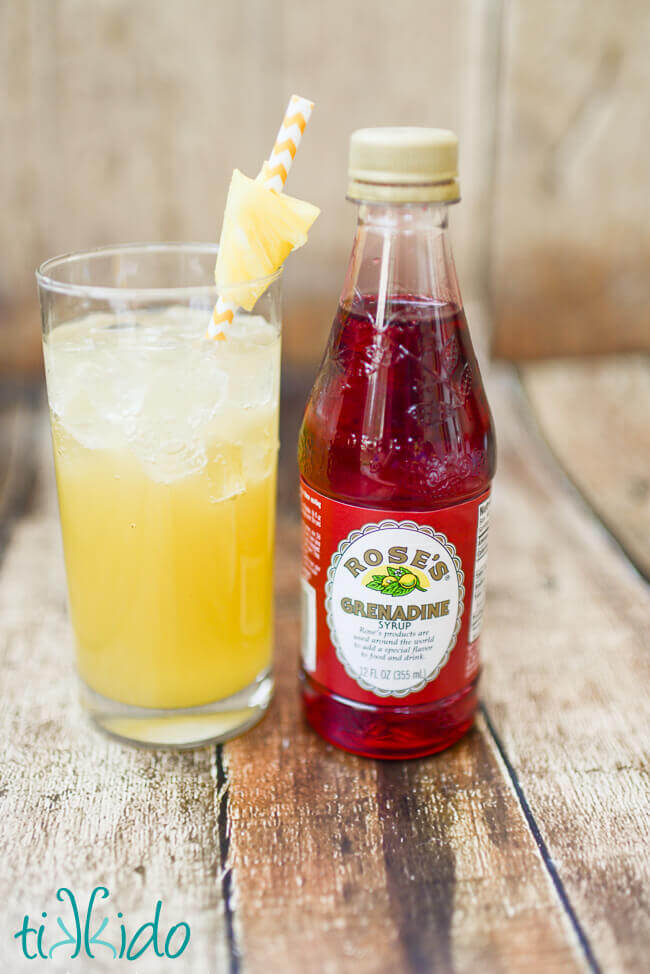 Just a splash of Grenadine syrup was the perfect compliment to the sweet tropical flavors I already had.  And it added an absolutely stunning color to the cocktail.    It's the perfect mix!  This is a seriously pretty drink, perfect for any summer party.
Feeling ambitious?  Try making your own grenadine syrup!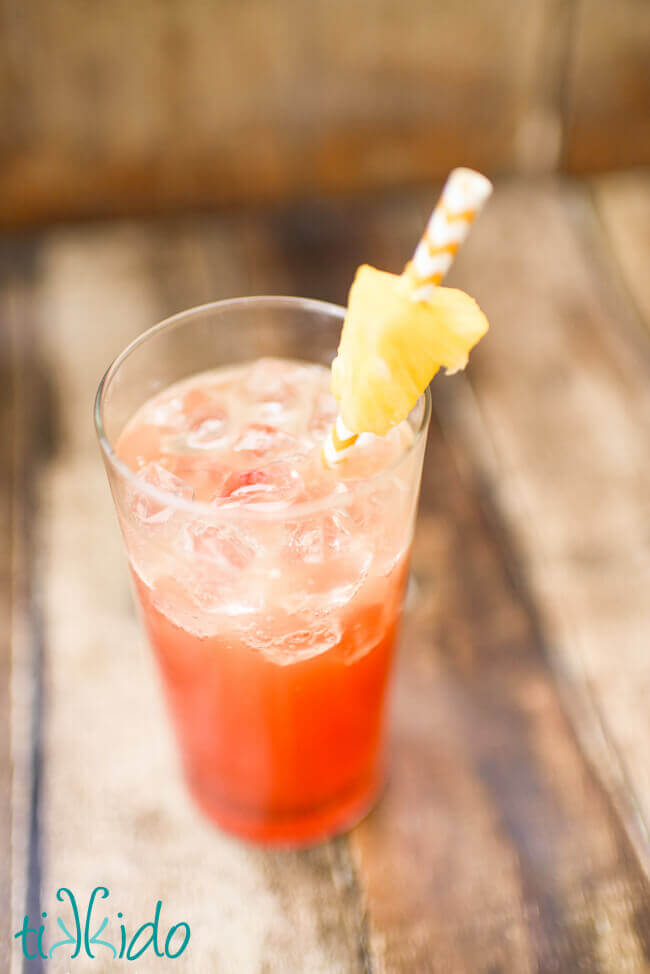 My friend Melissa came up with the perfect name for this coctail:  The Piña Co-Lava.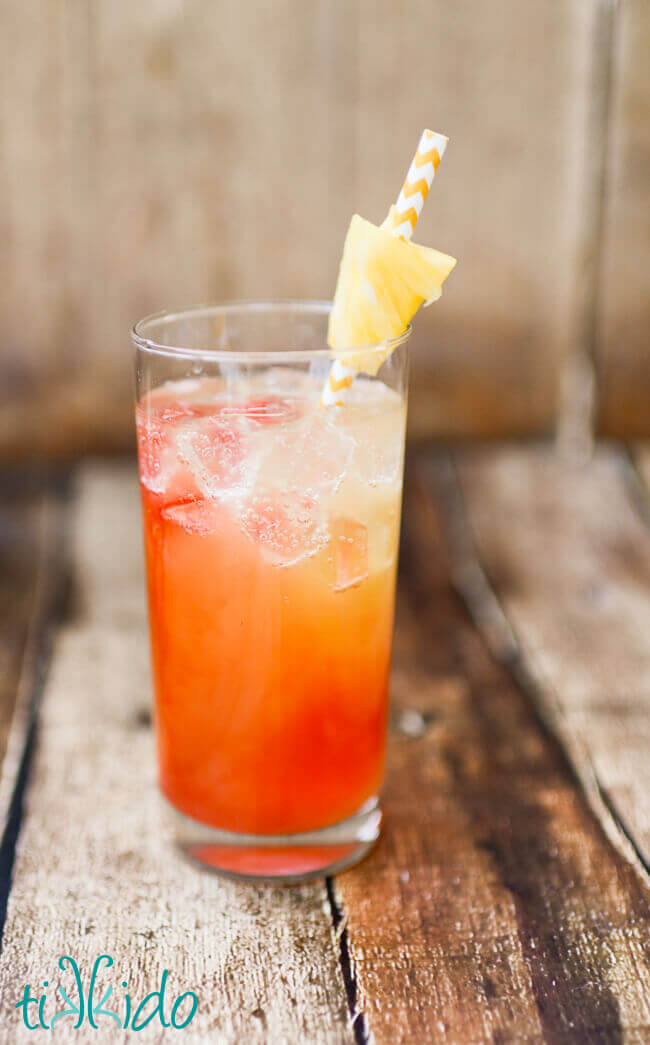 Perfect name, right??  Lots of my friends actually came up with tons of great names, and it was really hard to choose just one.   I clearly just need to start inventing more drinks so I can use up more of the names.  ;-)
I love my friends and neighbors so much.  We swim at their house in the summer, I have them over for pizza from the wood fired pizza oven when it's cooler.   I'm pretty sure we have the best culdesac ever.
This is a sponsored conversation written by me on behalf of DPSG Green Bottle at Safeway/Albertsons. The opinions and text are all mine.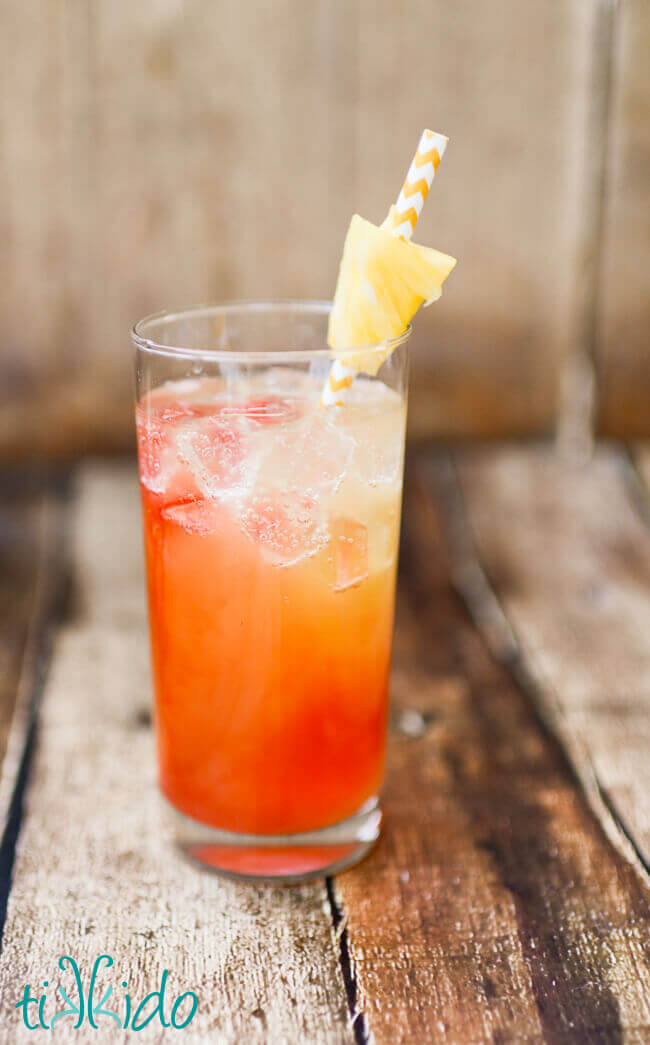 Other Cocktail Recipes You Might Like: