Printer-friendly version
Turn a plain white gift bag into a gorgeous, modern tropical gift bag with just some free printable tropical leaves cutouts.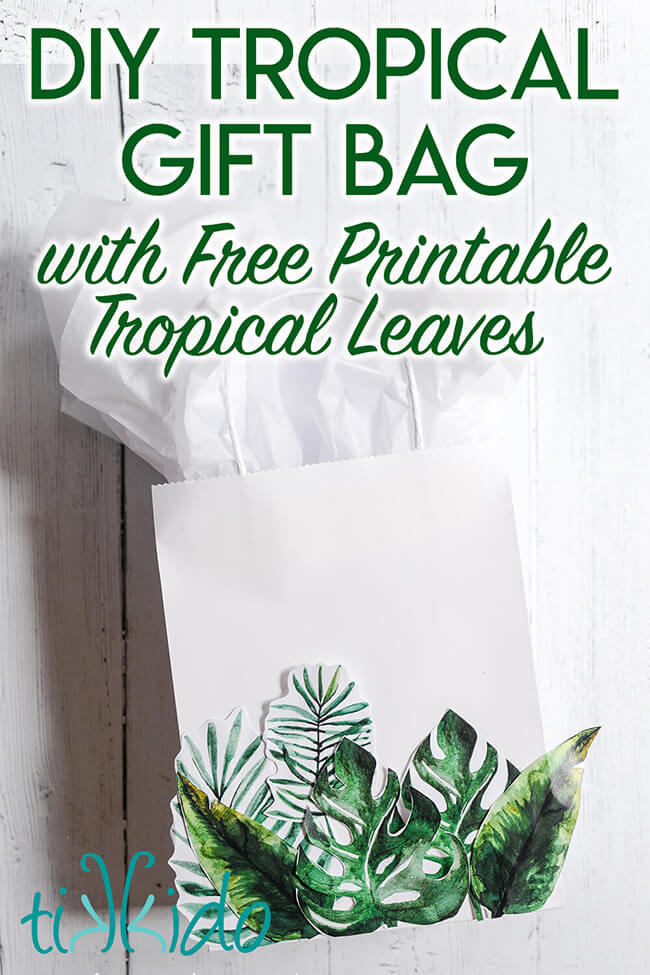 I love having a stash of plain, inexpensive gift bags that I can then decorate and adapt for different themes and gifts.  This tropical gift bag would make a great favor bag for a jungle tropical themed birthday party, or for giving a gift to pretty much anyone, adult or child.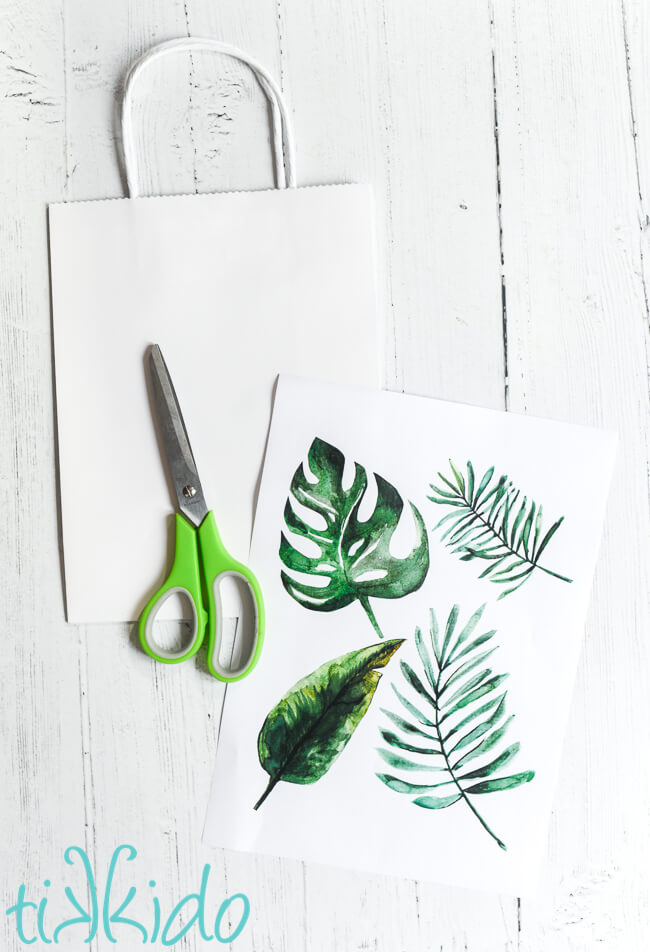 Materials for Making a DIY Tropical Gift Bag:
Plain white gift bag (I used an 8x10 inch size)
Free printable tropical leaves (see below)
scissors
low temperature hot glue gun
Free Printable Tropical Leaves:
Download the pdf with the printable tropical leaf shapes by clicking on the image below.  You can print directly or save it to your computer and print later.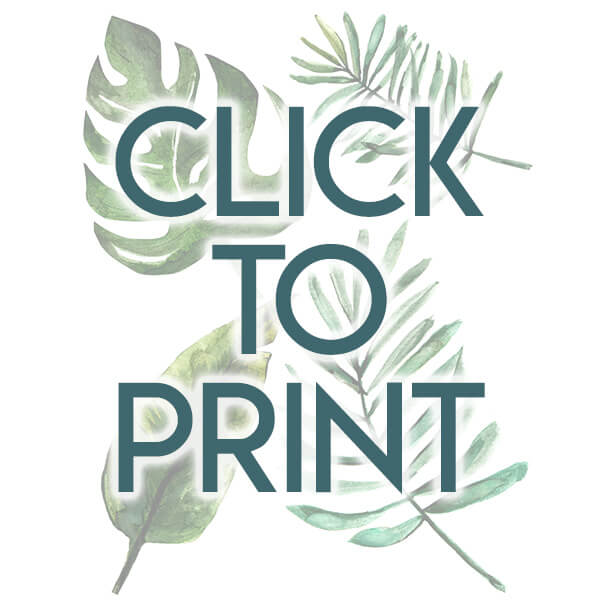 I printed out two sheets of these tropical leaves to create the gift bag featured in this post.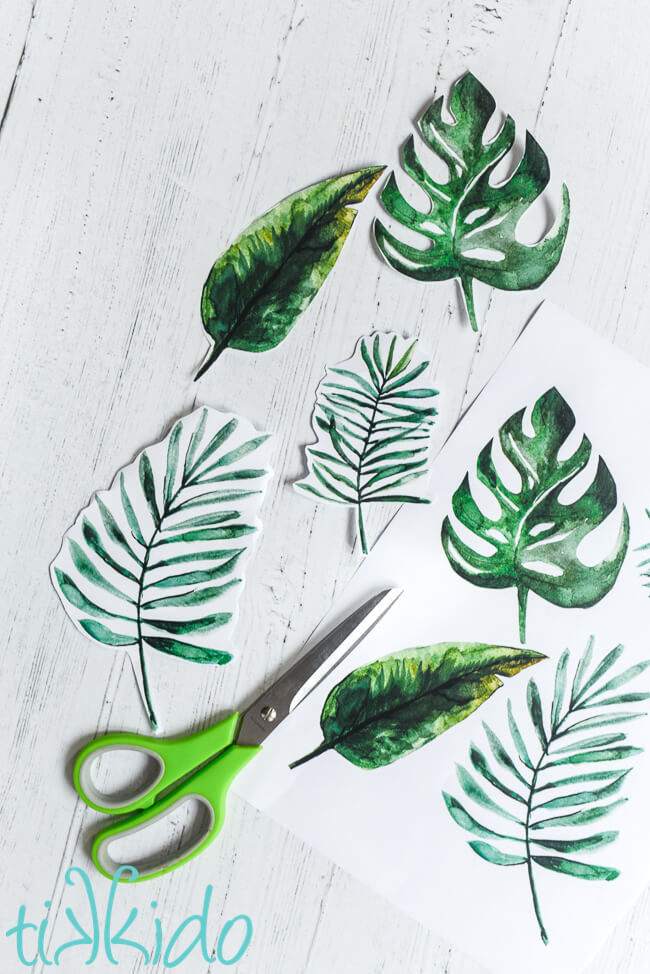 Cut out the tropical leaves.  You could certainly be more precise in cutting out the leaves than I was, but since I was putting the cut-outs on a white bag, it really didn't make much of a difference, so I took the quick and easy way.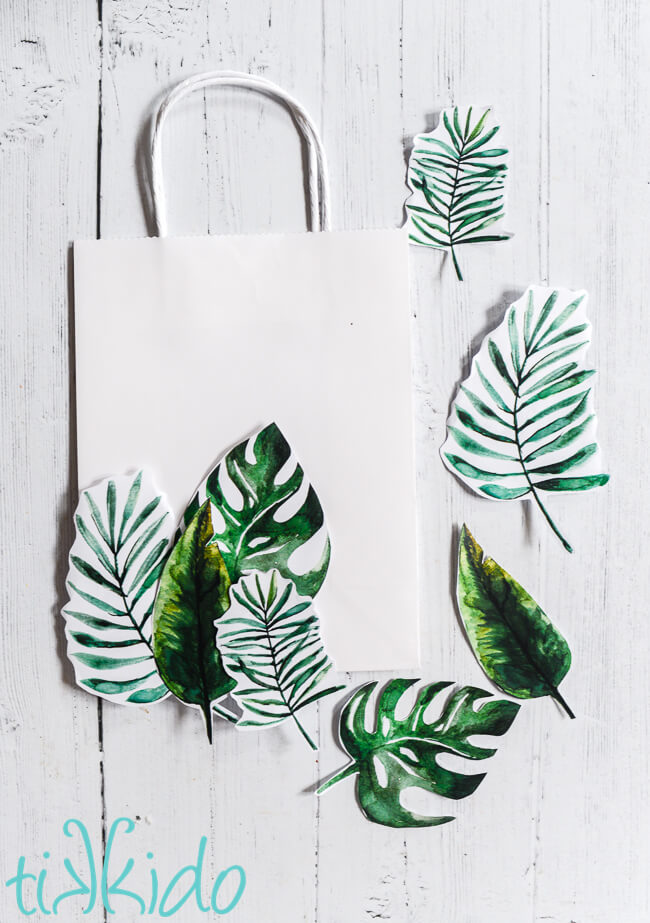 Arrange the leaves to your liking--just play around until you like it.  Don't be afraid to let the leaves hang over the edges of the bag when you're doing your layout.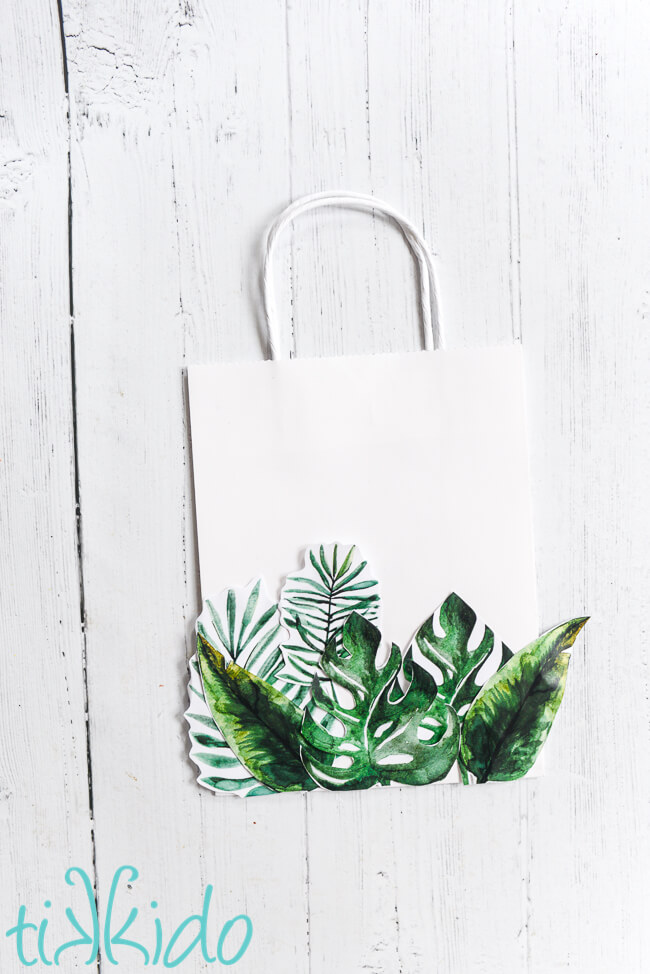 Once you have a pattern you like, glue the leaves in place.  I used a low temperature hot glue gun for this.  Glue guns offer that instant gratification, and I always use the low temperature version because I always manage to glue myself a little bit.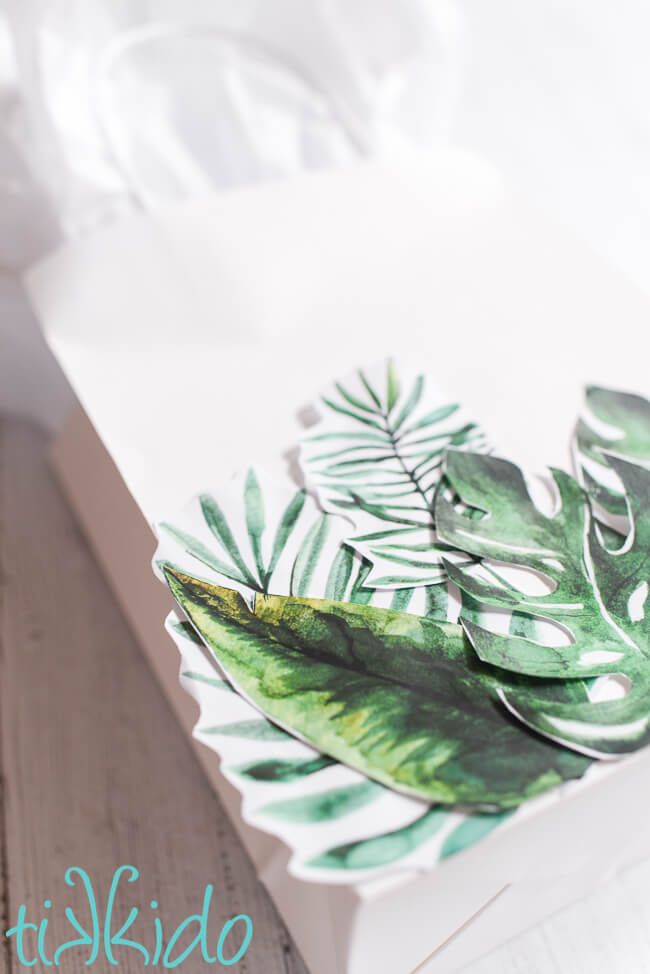 Trim off the overhang on the bottom edge of the gift bag so it sits flat nicely.  You could trim the sides as well, but I liked how the leaves extended past the edge of the gift bag.  It gave it a very custom, premium look.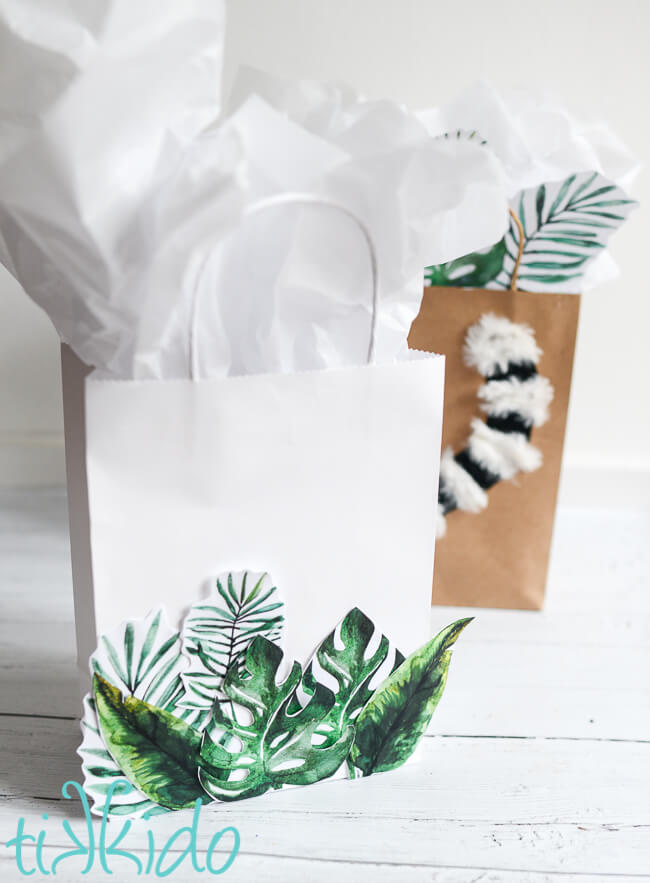 If you like creative gift wrapping ideas as much as I do, be sure to follow me on pinterest!  I love saving and sharing beautifully wrapped present ideas there.
Other DIY Gift Bag Tutorials You Might Like: