Printer-friendly version
I love making cookies for my friends and family...even when it's for someone who is, sadly, moving away.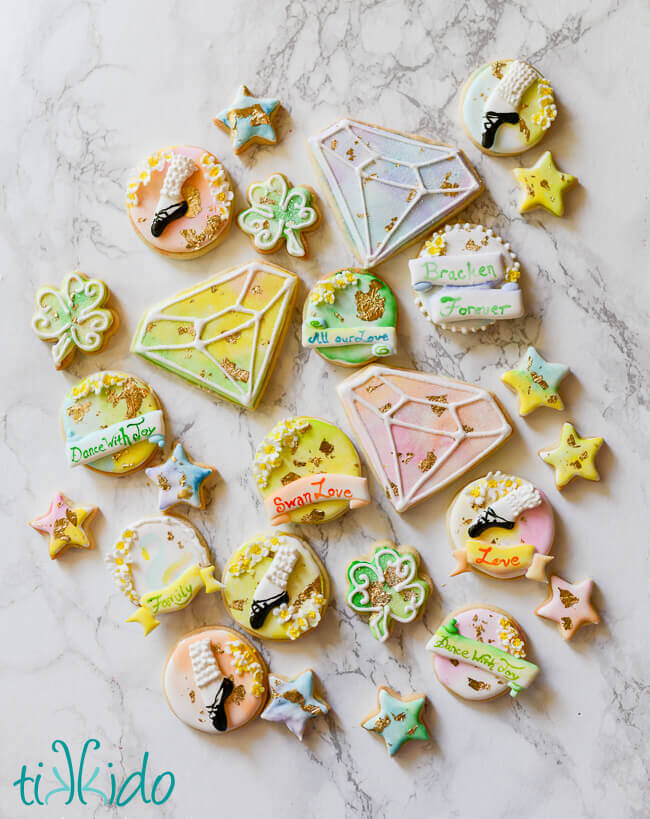 Alexis has been the main instructor at my daughters' Irish dancing school for years.  Since well before my girls started dancing.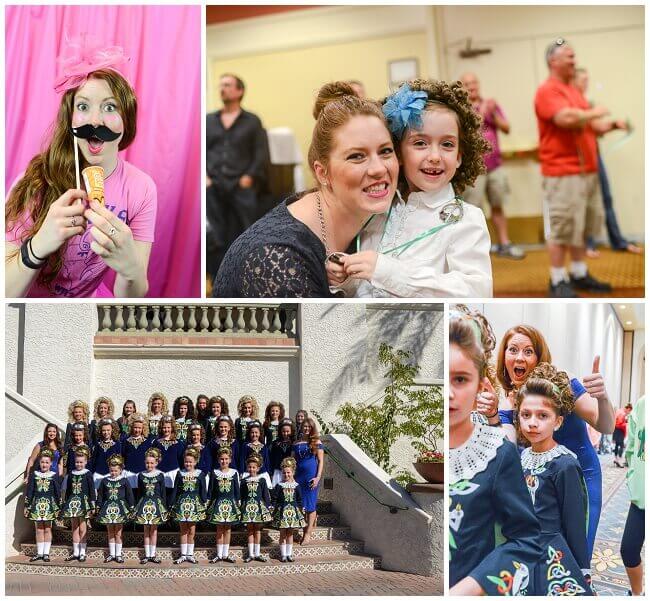 She has put so much heart and energy into teaching our children--not just the art form, but a true and life-long love of the dance.  Alexis is off to a new adventure in a different state, and though we wish her all the best, we'll miss her desperately.  The least I could do to say thank you was to make some cookies for her goodbye party lsat night.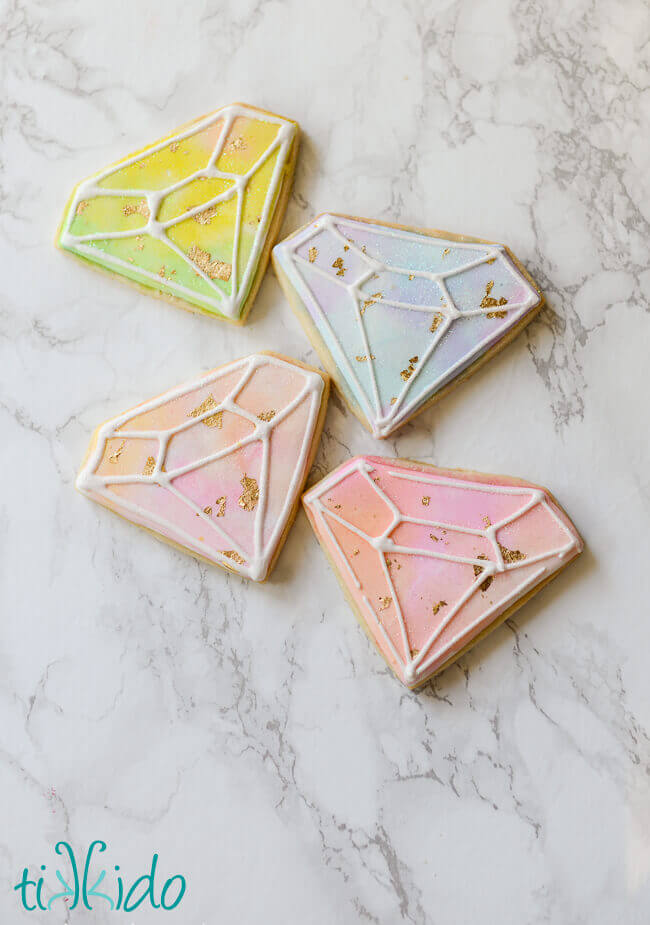 Once again, I've been incredibly inspired by The Painted Box's handpainted, watercolor style cookies.  I also had lots of gold leaf left over from my fancy chocolate-covered strawberries experiment.  I chose to make these gemstone cookies because Irish dancers are really into sparkle and bling on their costumes.  ;-)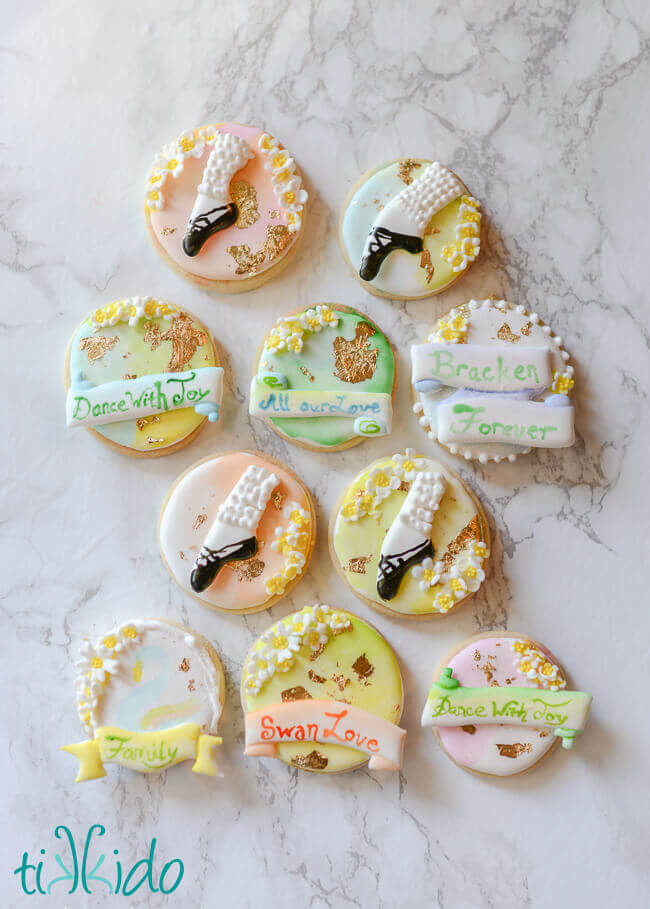 Some Irish dancing soft shoe cookies had to make an appearance as well, of course.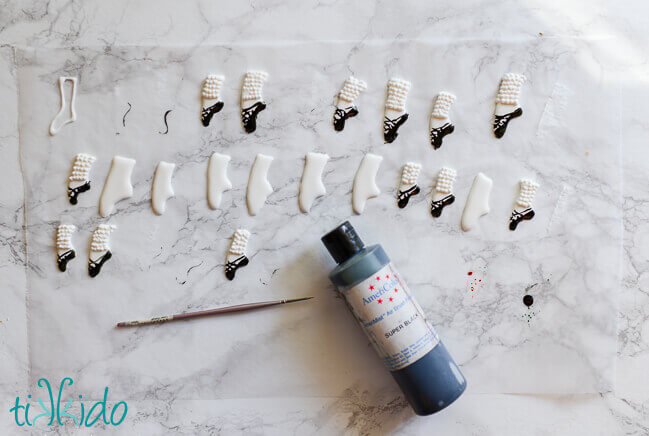 They're really very easy to make:  A basic flooded foot/sock shape, then a layer of dots in a slightly thicker icing for the poodle sock, and finally the ghillie painted on with black airbrush color.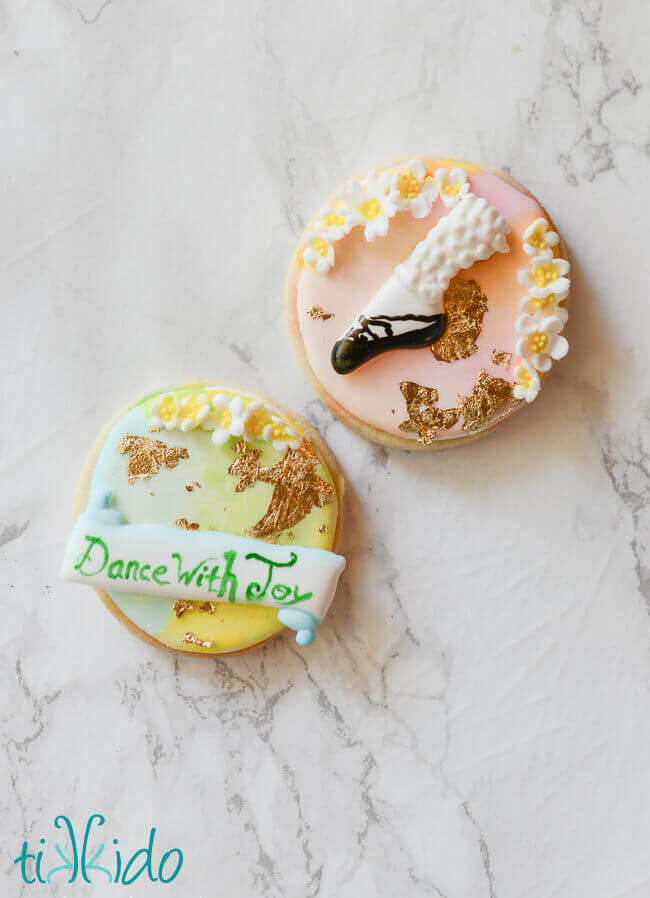 Once the royal icing shape was completely dry, I added it to my basic, round cookies.  A few strategically placed gumpaste flowers cover up the fact that I can't pipe a perfect circle to save my life.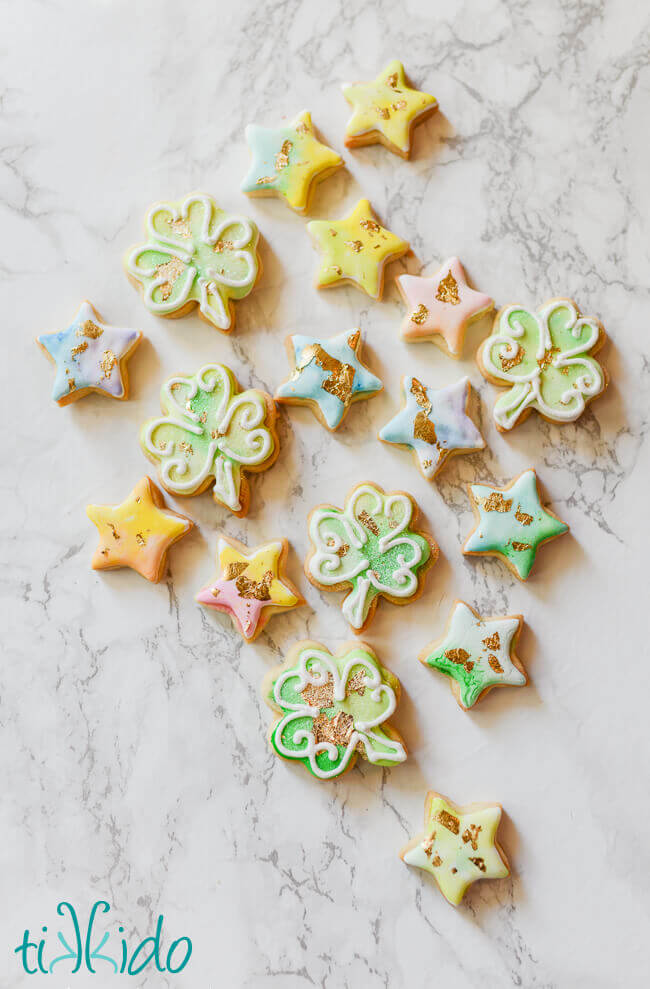 Clovers, of course, for our beloved Irish dancing teacher.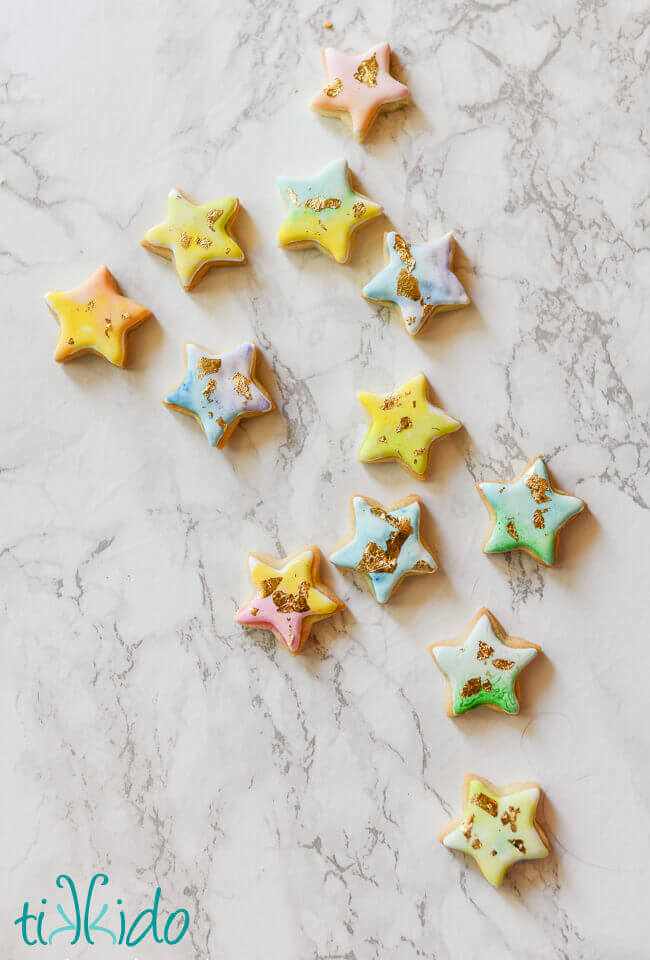 And some pretty little stars, too.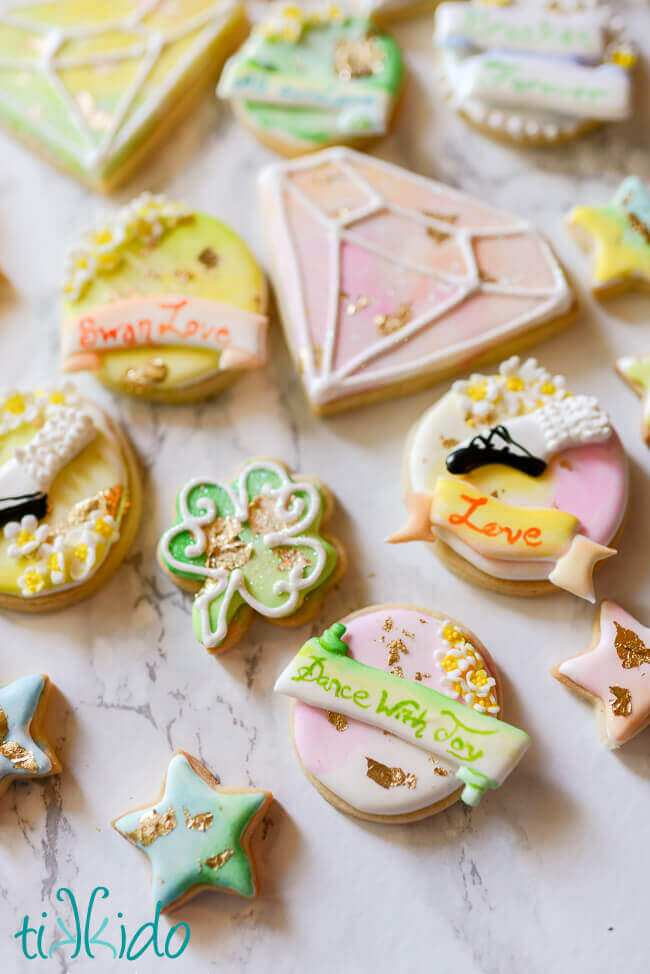 My friend Paula pointed out that I'd pretty much made Lucky Charms shapes.  ;-)  Completely unintentional, but it works with the theme!  
We'll miss you so much, Alexis!  Best of luck in your next adventure.