Printer-friendly version
I love the small details at parties that pull a theme together, so for the Watermelon Pool Party, I decided to turn plain plastic forks into cheerful watermelon-themed ones.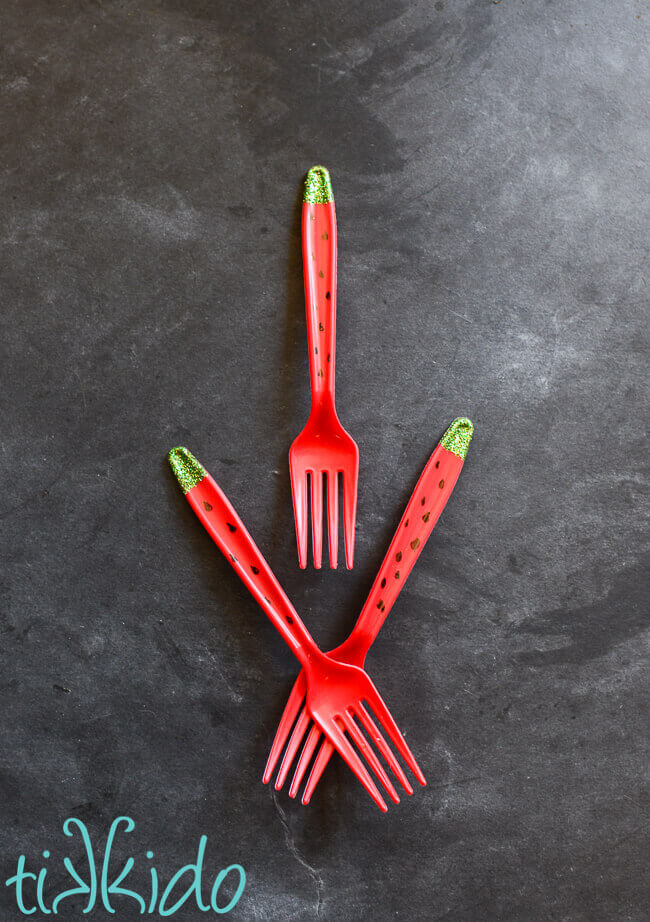 It takes only seconds--seriously, when I made the video, it turned out to be something like a 10 second tutorial.  But aren't they adorable?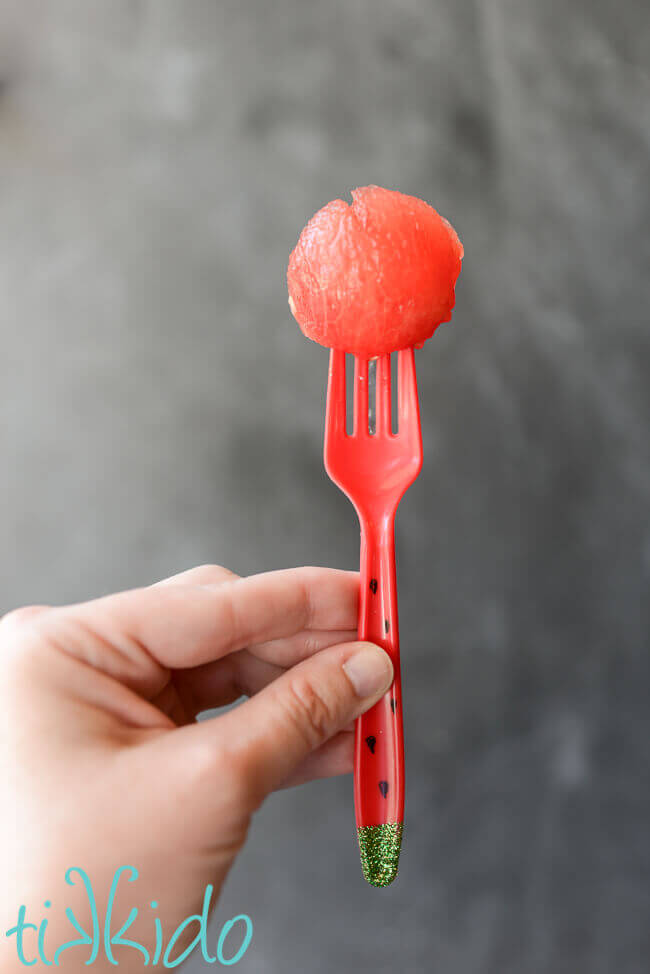 It's definitely more fun to eat watermelon with a watermelon fork.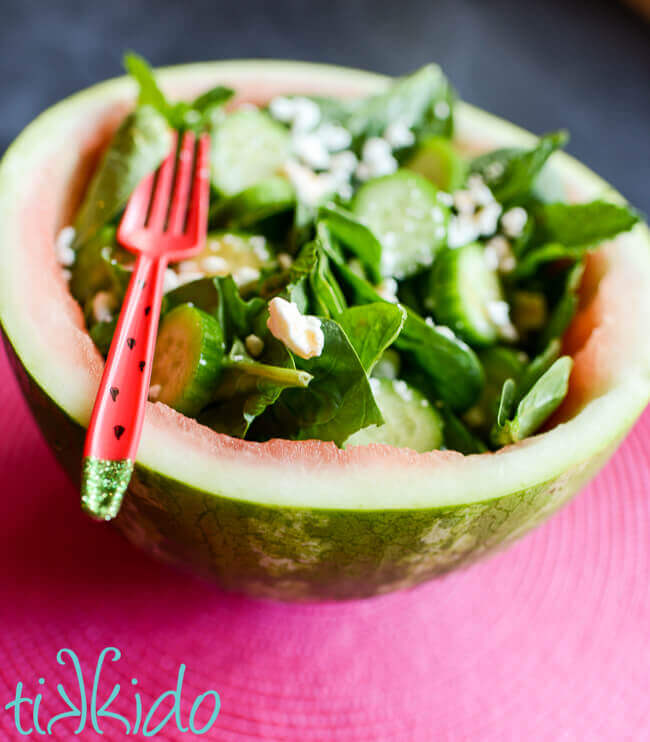 Like video tutorials?  I made one of those!
Prefer a full tutorial with photos and all the details?  Head to Page Two for everything you need to know.
[pagebreak]
Watermelon Decorated Plastic Silverware Tutorial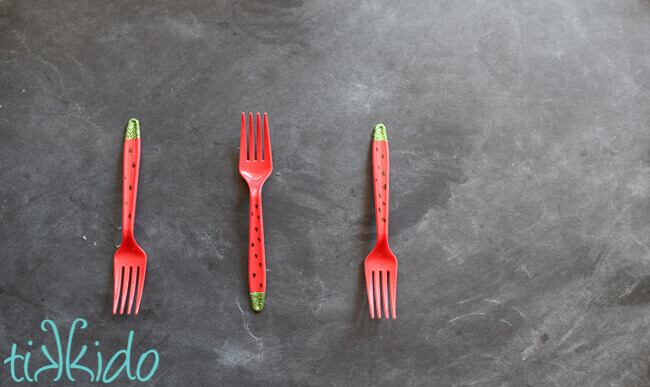 These plastic forks decorated like watermelons are so quick and easy to make.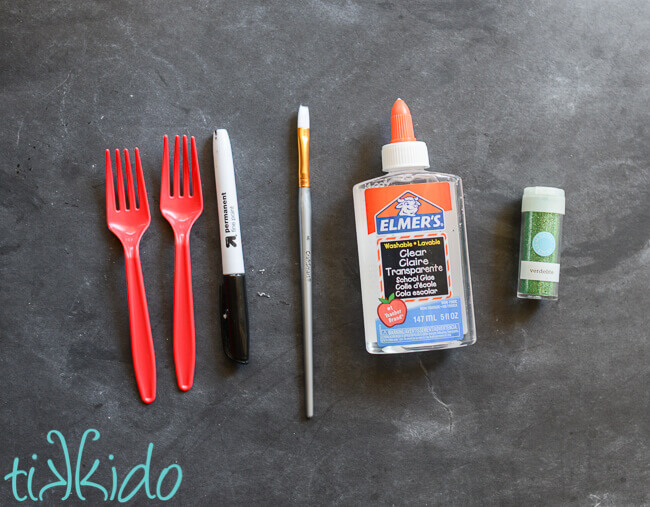 Materials for Watermelon Themed Plastic Forks:
craft glue
plastic forks
green glitter
black permanent marker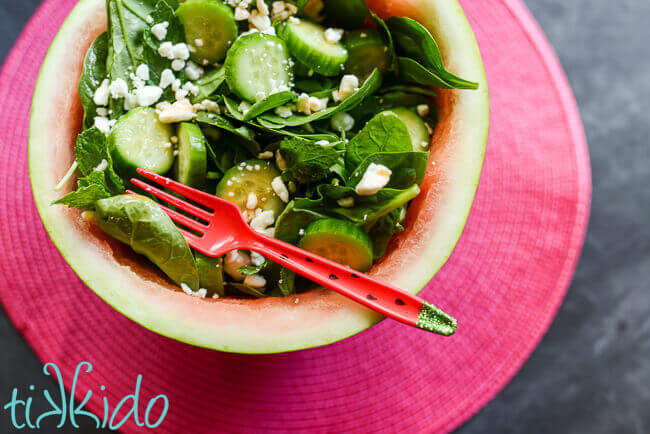 Simply use a paintbrush to coat the end of the fork with glue, and add green glitter.  I used the extra fine glitter in Peridot from my Martha Stewart glitter set.  Shake off excess glitter, and draw seeds on the fork with a permanent marker.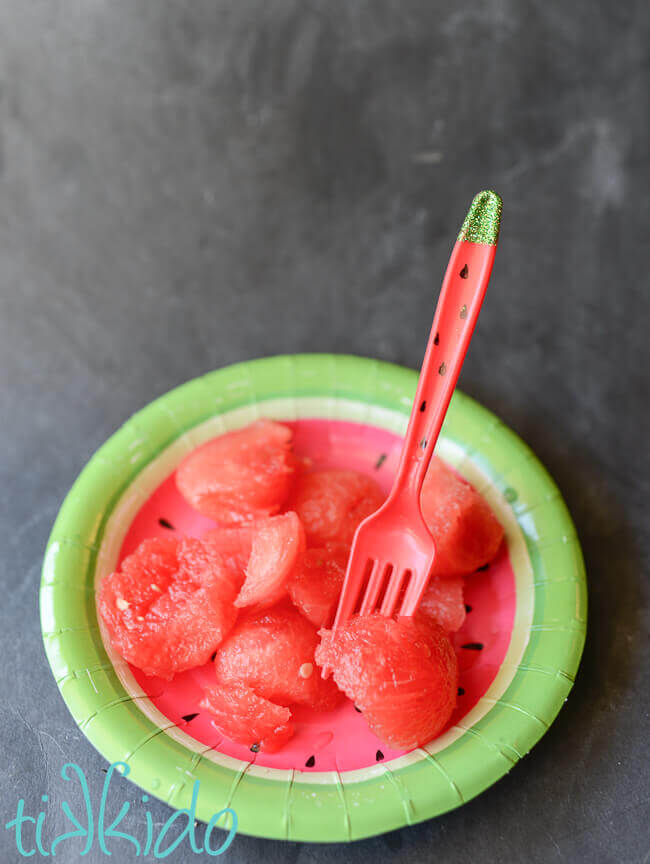 Ta da, watermelon fork!  I just love it when projects turn out like I hope they will when I come up with an idea.