Printer-friendly version
Whipped mascarpone cream is a light, not-too-sweet cake filling that can also be used to frost a cake.  It takes almost no time to whip up, and is absolutely delicious!  This cake filling combines the richness of mascarpone cheese and whipped cream, but the texture is light, fluffy, and is especially delicious paired with fresh berries.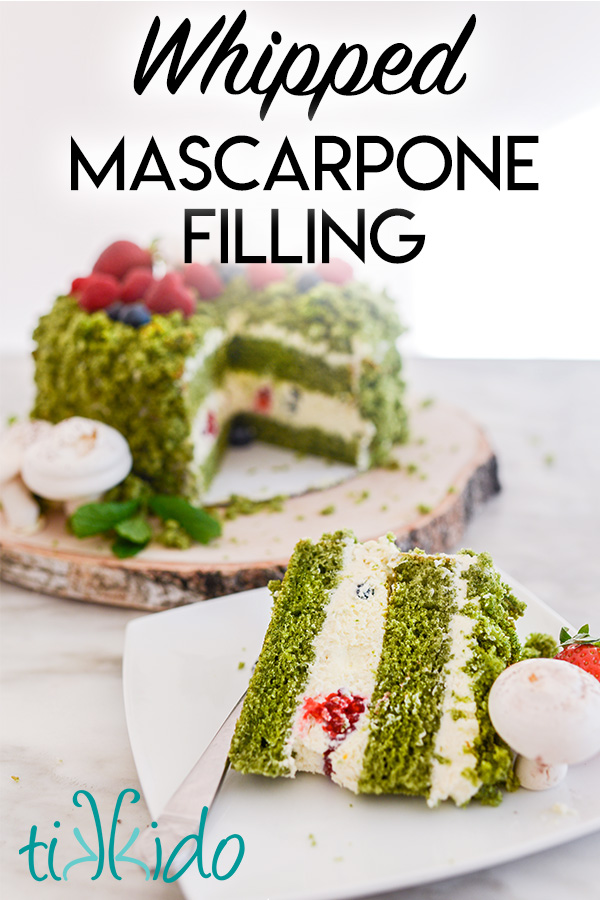 I used the whipped mascarpone as both the filling and the outer frosting on my forest moss cake recipe.  Two batches of the fluffy  whipped cream and mascarpone mixture was ample for both filling and covering an 8" round cake (and making a few individual trifles with the leftovers, too).
What is Mascarpone?
Mascarpone is a creamy, soft Italian cheese that originated in the Lombardy region of northern Italy. It is made from whole cream and an acid (like lemon juice or vinegar), which causes the cream to thicken and curdle. The cheese curds are then drained and the resulting cheese is rich, velvety, and slightly sweet with a texture that is similar to cream cheese. Mascarpone cheese is commonly used in desserts such as tiramisu, cheesecake, and cannoli.  It's worth using genuine mascarpone in this recipe, but you can also substitute cream cheese and it will also be delicious.
How to Make Whipped Mascarpone Cake Filling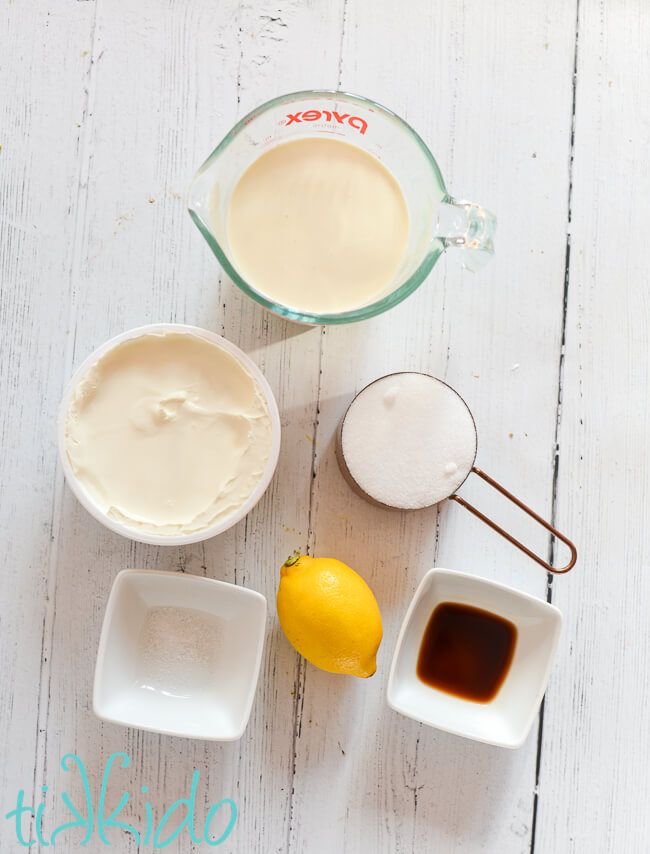 Fluffy Mascarpone and Whipped Cream Cake Filling Ingredients:
one cup heavy whipping cream
one container of mascarpone cheese (typically 8oz in the USA, 250g in metric countries)
1/2 cup sugar
1 teaspoon vanilla
zest of one lemon
1 Tablespoon fresh lemon juice
pinch of salt
Note:  If you like a sweeter filling, you can increase the sugar in the recipe to one cup.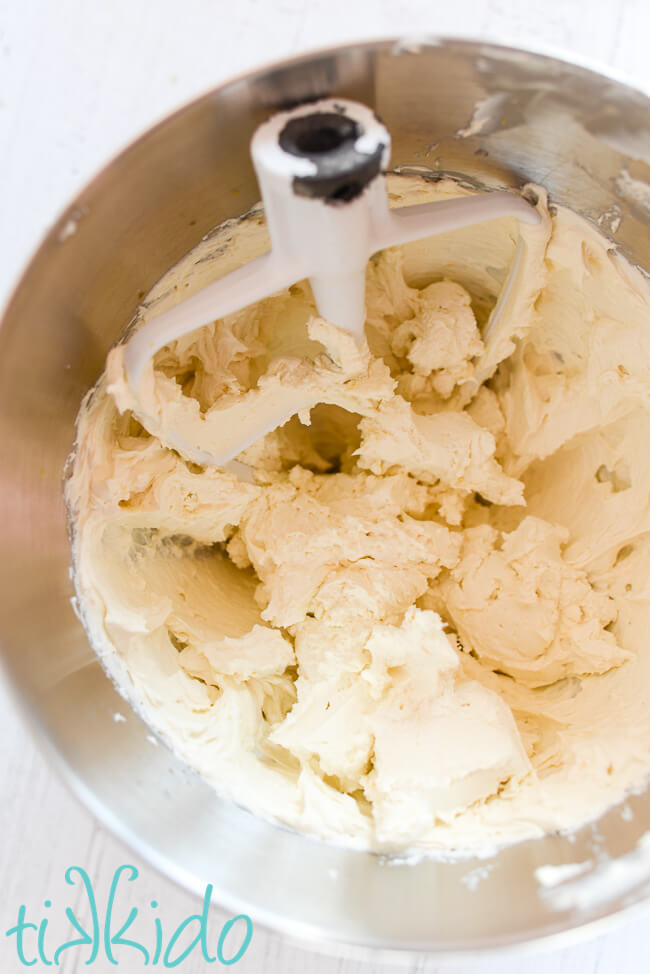 The technique for making this easy whipped cake filling couldn't be more simple.  Combine all of the ingredients except for the whipping cream, and beat until the sugar incorporates nicely into the mascarpone cheese.  Then add the cream to the mixture, and beat (starting slowly to incorporate the cream, then on high to thicken) until the mixture is light, fluffy, and thickened enough to hold its shape when piped or spread.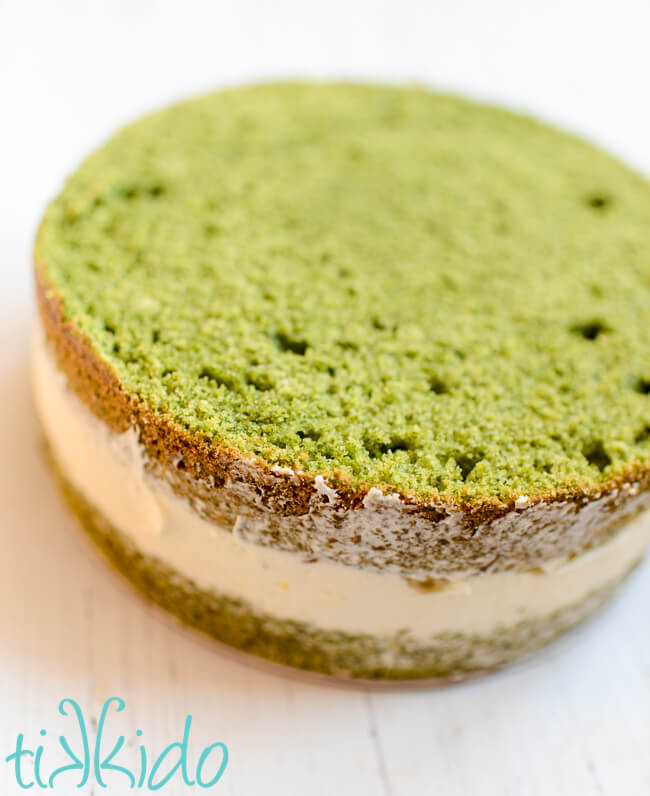 The whipped mascarpone filling needs to be refrigerated, so it works best with a cake made with oil, rather than butter.  Oil-based cakes have a better mouth-feel and texture when eaten chilled (oil hardens at a lower temperature than butter, so the cake remains soft, even in the fridge).
Because the mascarpone filling stays chilled until time to serve the cake, it tastes especially wonderful during warm summer months.  Especially when paired with fresh summer berries.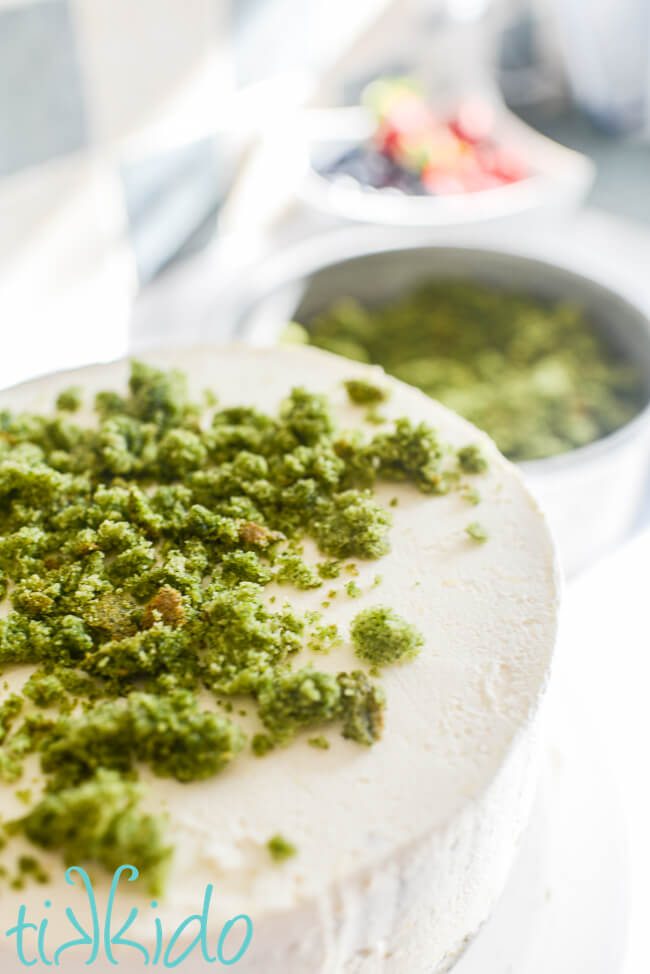 Whipped mascarpone can also be used to frost your cake, like I did with the moss cake (spinach cake) recipe.  Remember, if you want to both fill and frost your cake, make two batches of this recipe.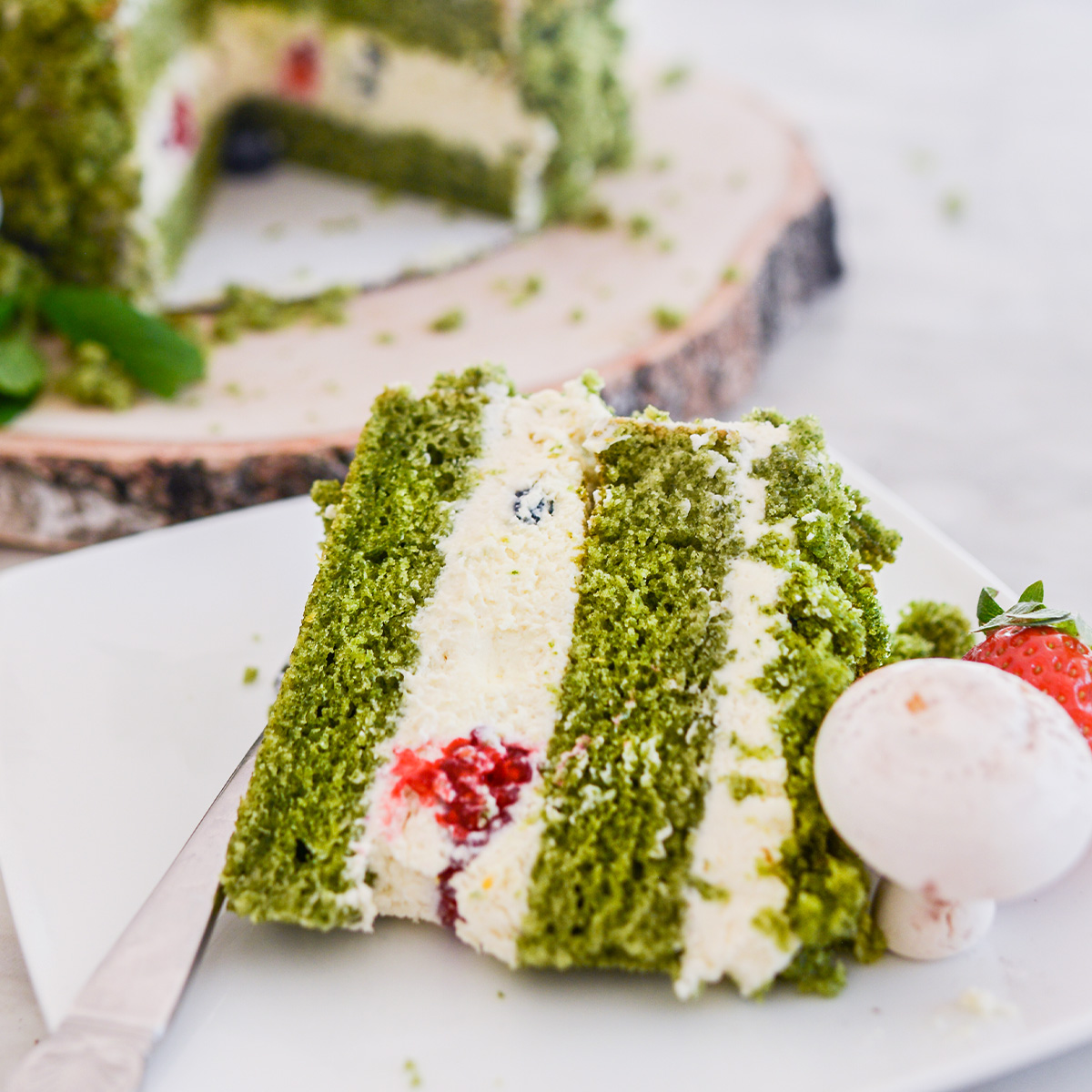 What cake would you pair with this fabulous filling?  
Printable Whipped Mascarpone Cream Recipe
Want a one page, printable PDF version of this whipped mascarpone filling recipe?  Click on the image below to print directly or download the recipe to your device.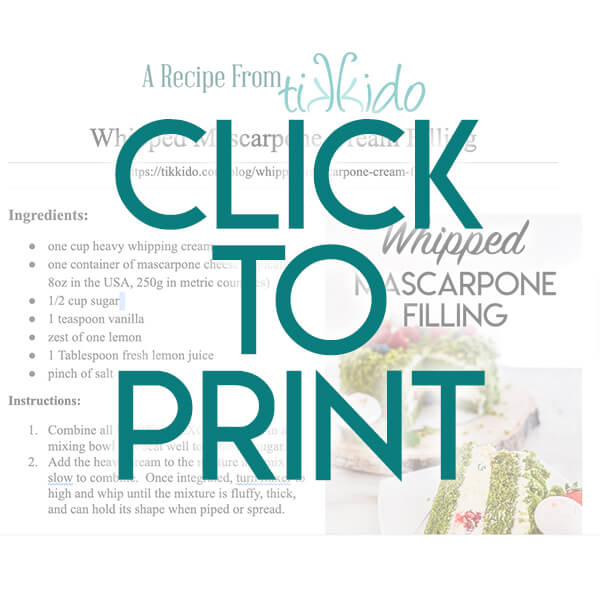 Other Fillings and Frostings You Might Like: