Printer-friendly version
Isn't our little wolf Austin from the Little Red Riding Hood party just the cutest thing ever?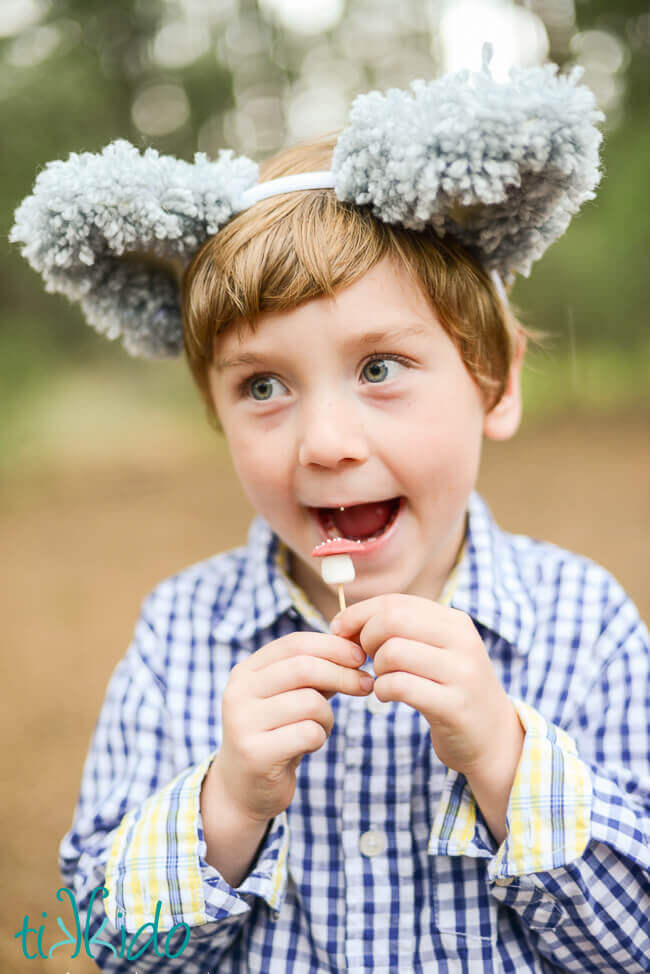 The wolf tail was cute and fun, no doubt, but you can't have a wolf without lupine ears!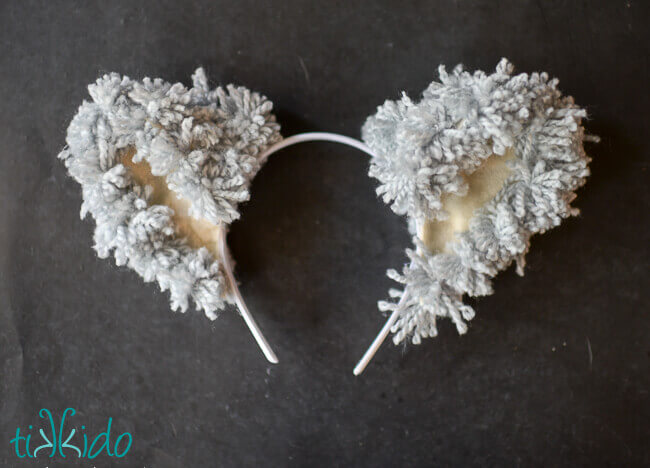 I made mine on a headband, out of yarn, felt, and the omnipresent glue gun.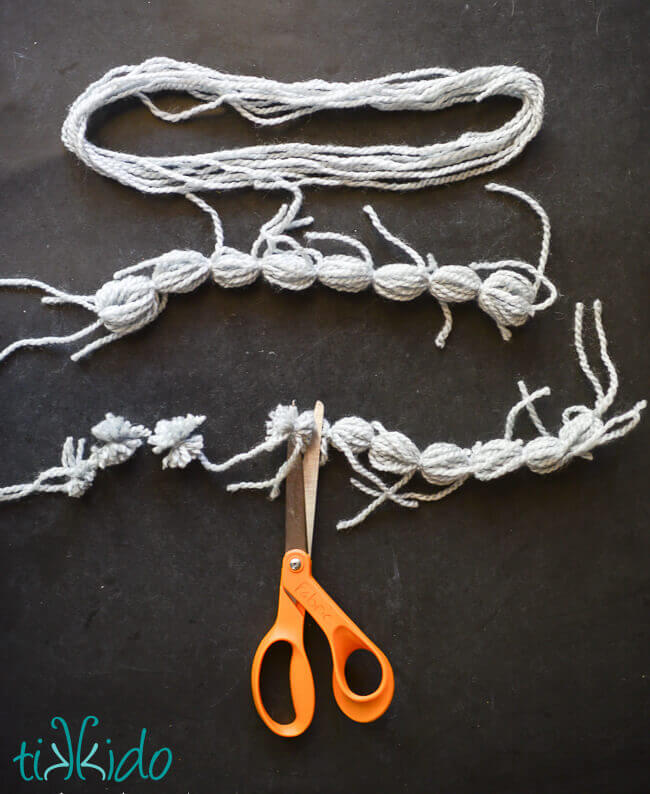 First, you start by making yarn pom poms.  Lots and lots and lots of tiny, itty bitty yarn pom poms.  I found it easier to make several of them at once, rather than one at a time.
First, I circled the yarn around my forearm, from elbow to thumb, about eight times.
Next, I used small pieces of yarn to tie the large loop into segments about 1.5" long each.
Finally, I cut the yarn between the tied bits, creating a number of small yarn pom poms all at once.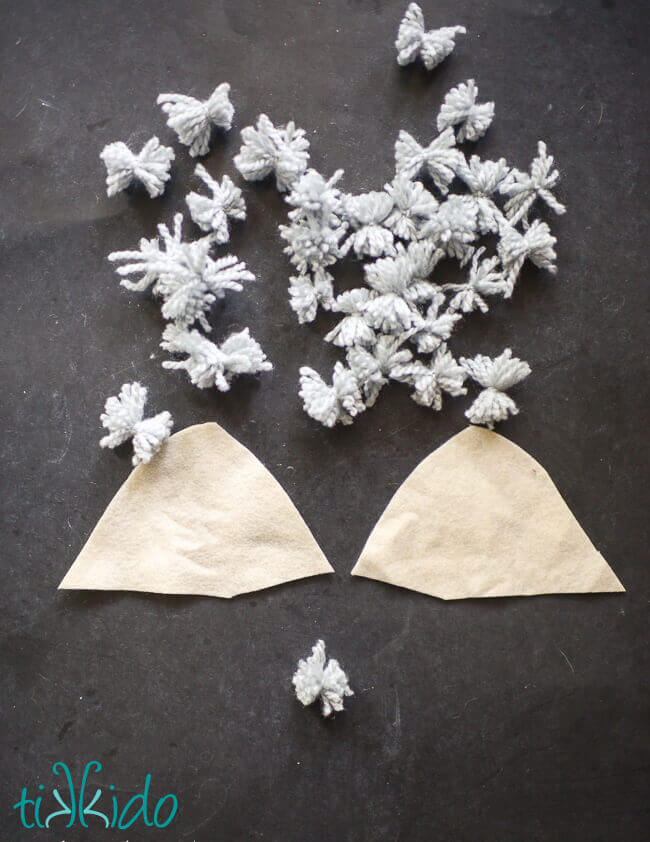 I then cut triangles of cream colored felt for the ears.  I made them roughly triangular, but with a rounded top, so the finished ears wouldn't be too pointy.  I also snipped off a bit of the inside bottom edge at a bit of an angle, so that when I eventually folded over the ear, it would create the perfect shape if I aligned the two edges.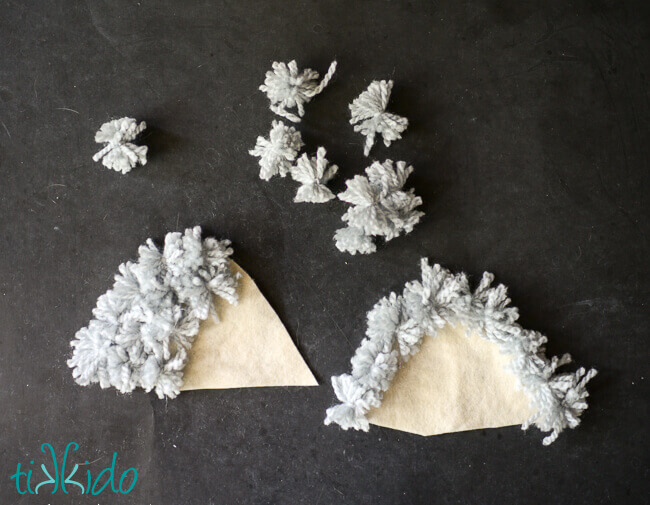 Using a glue gun, attach a blanket of yarn pom poms to the back of the ear.  
On the front side of the ear, glue only a line of pom poms around the perimiter (but not at the bottom of the ear, where it will be glued to the headband).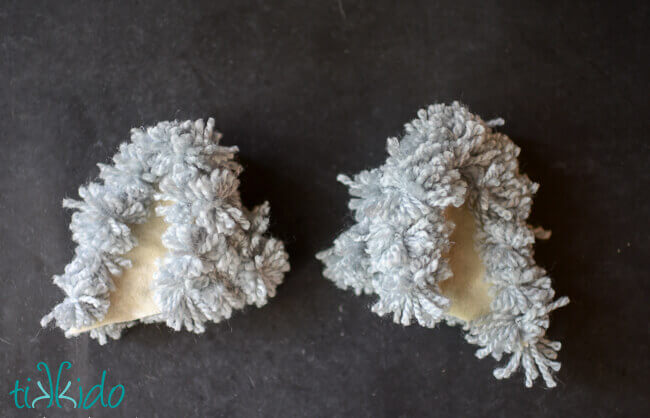 Fold the inner flap of the ear over, and use the glue gun to glue in place.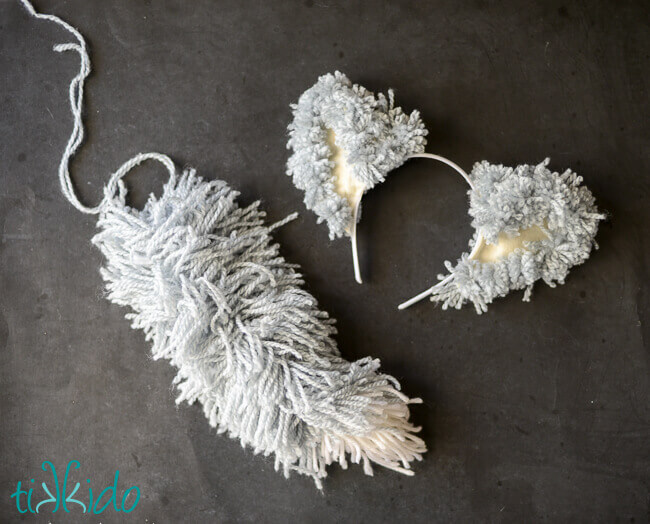 Glue the ears to a headband.  I find packs of very inexpensive fabric covered headbands at the dollar store or the grocery store work perfectly.  Plastic and metal headbands don't work so well with glue guns, but if you get the fabric covered headbands, a glue gun will work miracles.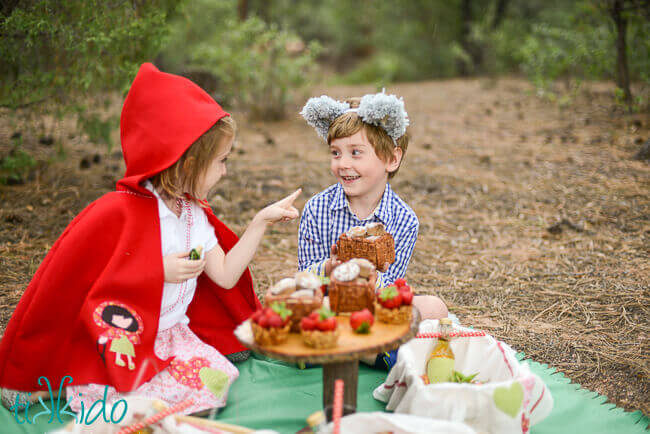 Who could ever call that cute a Big Bad Wolf?