Printer-friendly version
Playdough is a hit with all ages. Sure, we might buy it for the kids, but you can't tell me once you have that malleable material in your hands you're not sitting down at the table and squishing it with delight. You know what makes playdough even better? Glitter.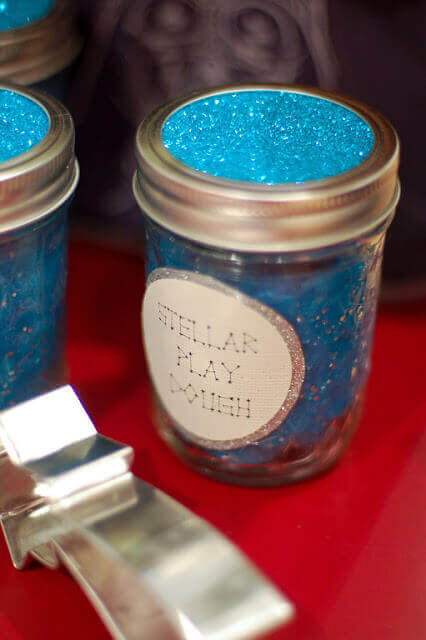 I made color-coordinated, star-flecked stellar playdough for the Star Wars party to serve both as an activity and a favor.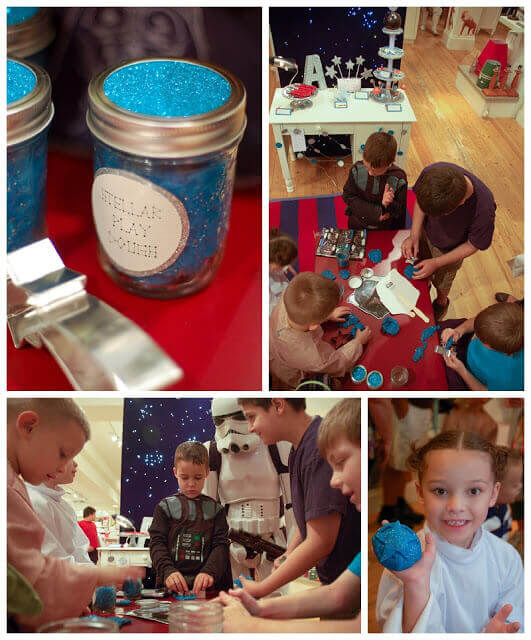 Homemade Sparkling Play Dough Recipe
2 cups all-purpose flour
1 cup salt
2 cups water
1 Tablespoon oil
1 teaspoon cream of tartar
food coloring
glitter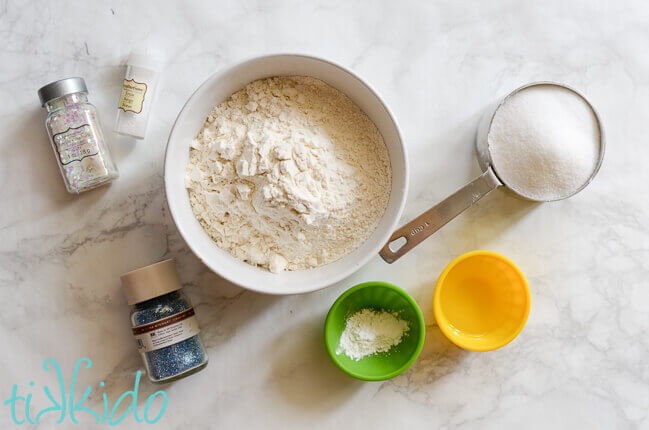 1) Add food coloring to water for easiest, even distribution. This is especially helpful if you're using a gel or paste food coloring.  I like
Americolor brand gel food colorings
the best.  Except for purple.  They don't do purple well. I go back to Wilton for that.
2) Place flour, salt, colored water, oil, and cream of tartar in a large saucepan. Cook over medium high heat, stirring constantly, until it turns into playdough.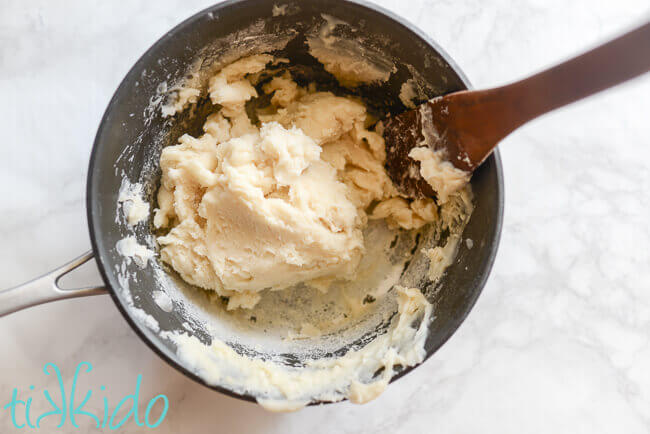 3) Turn dough out onto the counter to let sit until it's cool enough to knead. Flatten a bit on the counter, and sprinkle generously with glitter. Knead the glitter into the playdough. If you want more sparkle, repeat this step.  I'm usually a fan of super-fine glitter, but for this project, I really preferred the
old-school larger glitter
.  It just looked better in the play dough.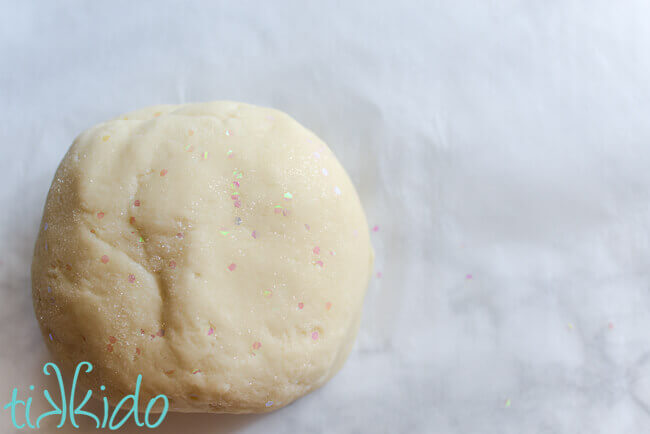 4) Store in an airtight container. One batch of this recipe filled four jam-jars perfectly.