Printer-friendly version
What do you do when you live in Arizona, and your kid has a summer birthday? Pool party, of course! But this was no ordinary pool party. Nope, it was a spectacular Rainbow party dreamed up by the birthday girl and her mother, K., a gifted artist and designer. This is one not to be missed.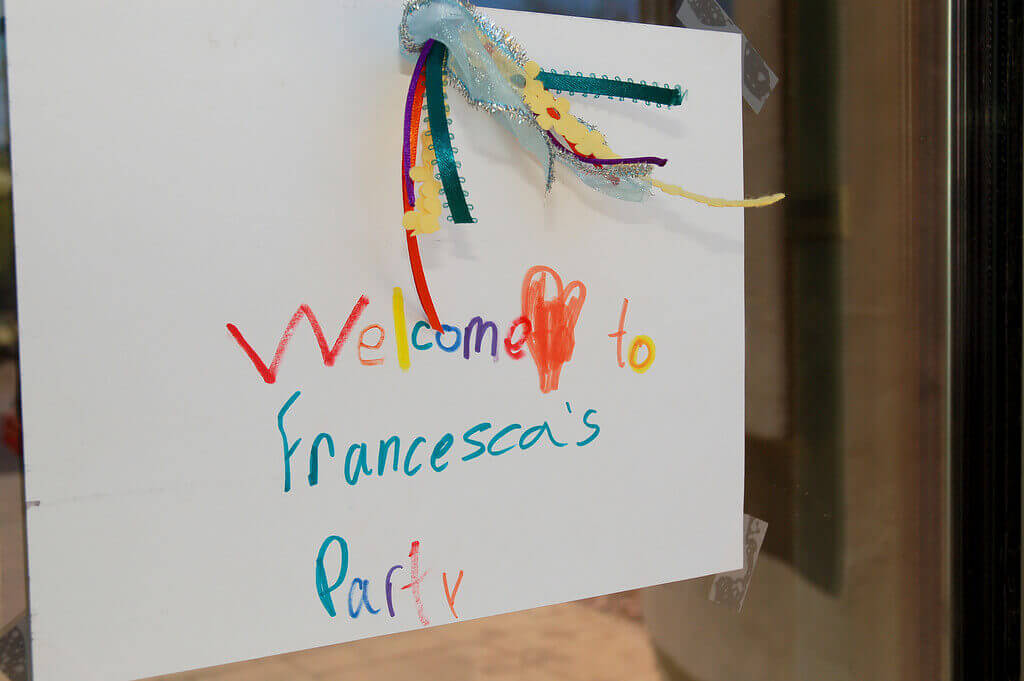 It's such a simple thing, but I love when the kids get involved in planning the party and creating the decor. Party planning is full of fun, creative, enriching projects and make the kids feel like a valued member of the family. Plus, their little touches are just downright adorable!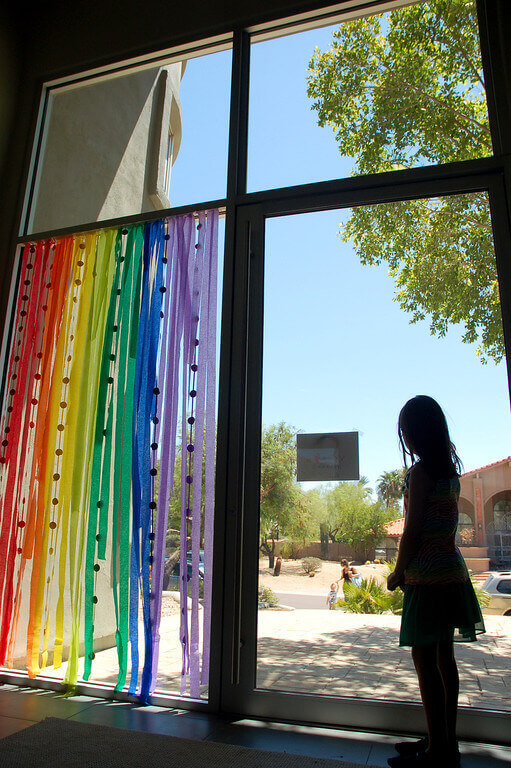 Such simple materials, but such a dramatic piece to greet the guests as they arrive! I am so completely in love with this rainbow installation.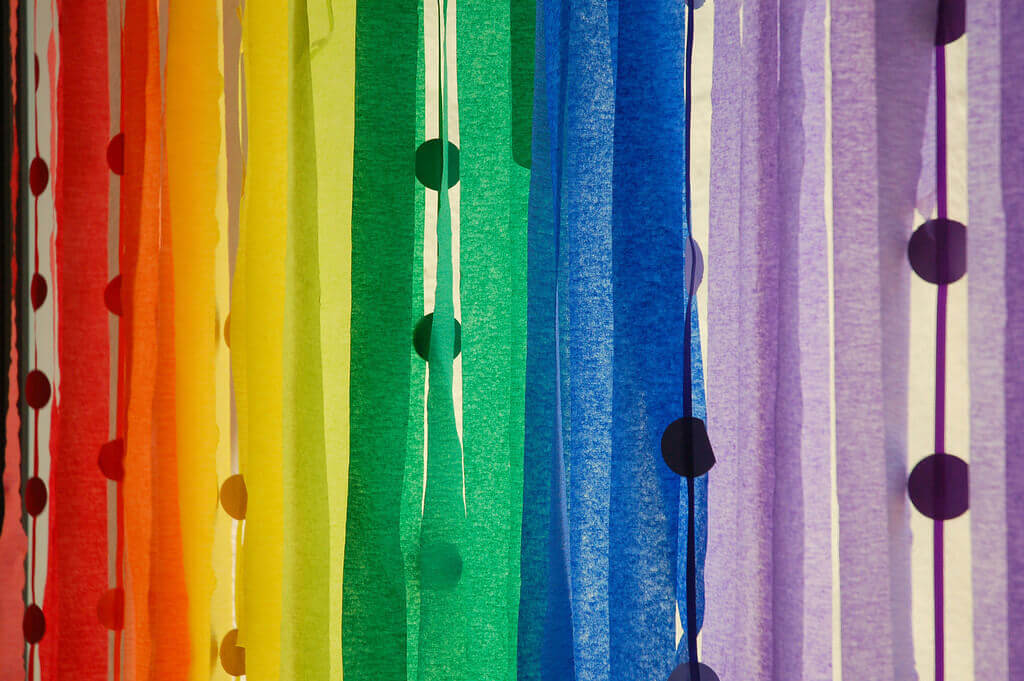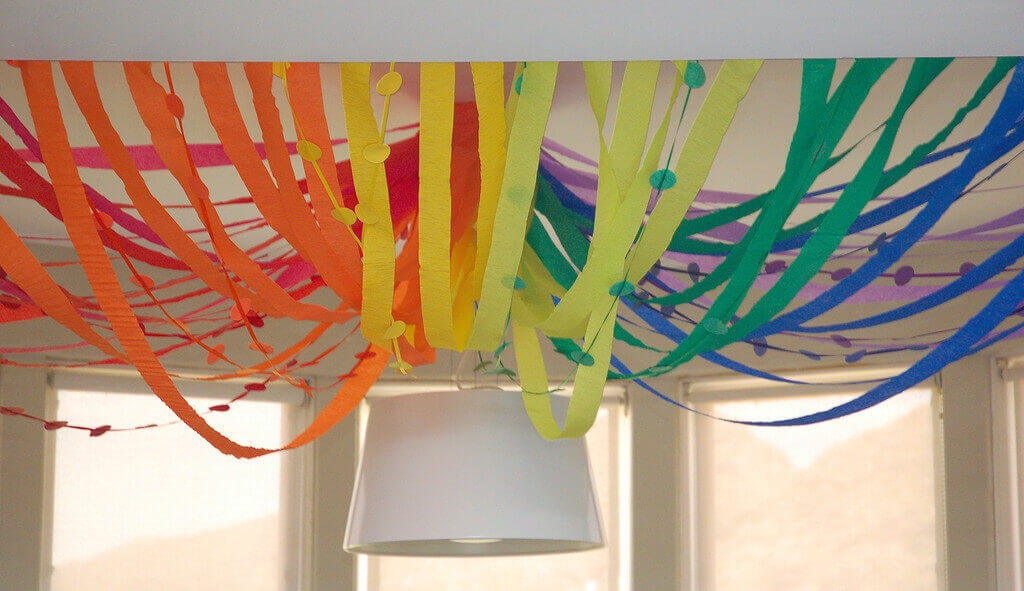 More rainbow streamers adorned the ceiling of the dining area in the kitchen, where the food was displayed.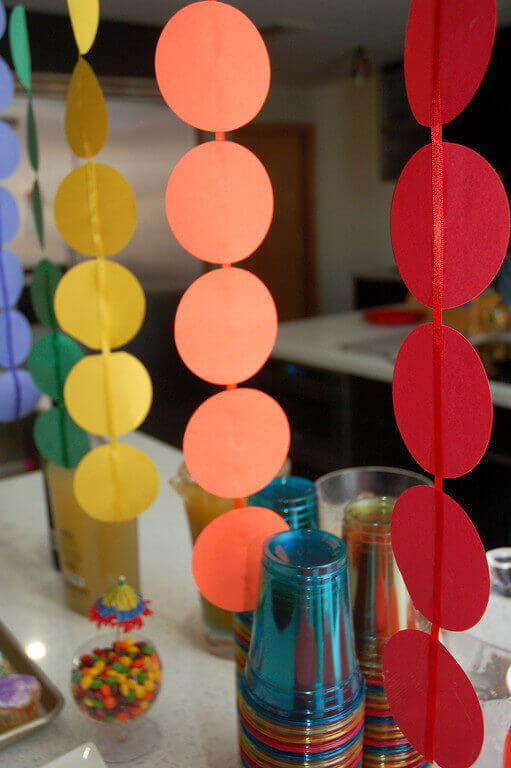 Paper circles and ribbon--more simple materials used to such dramatic effect!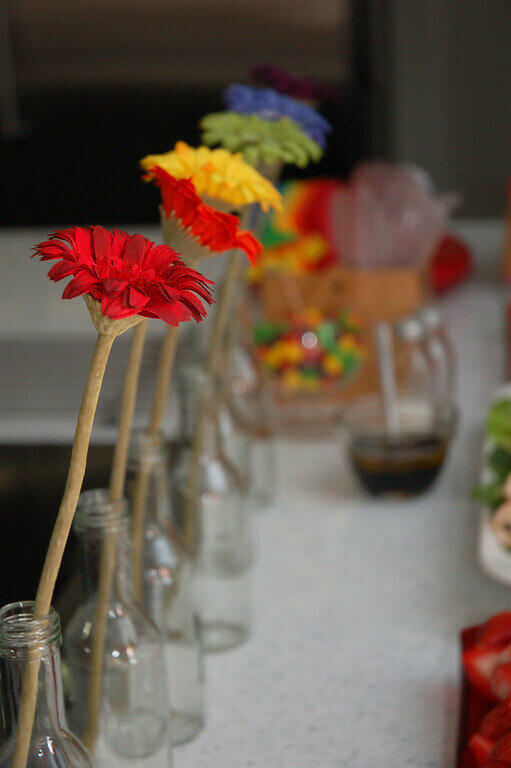 I know very little about flower arranging, so I love seeing extremely simple but striking arrangements. I can do something like that, and it looks amazing!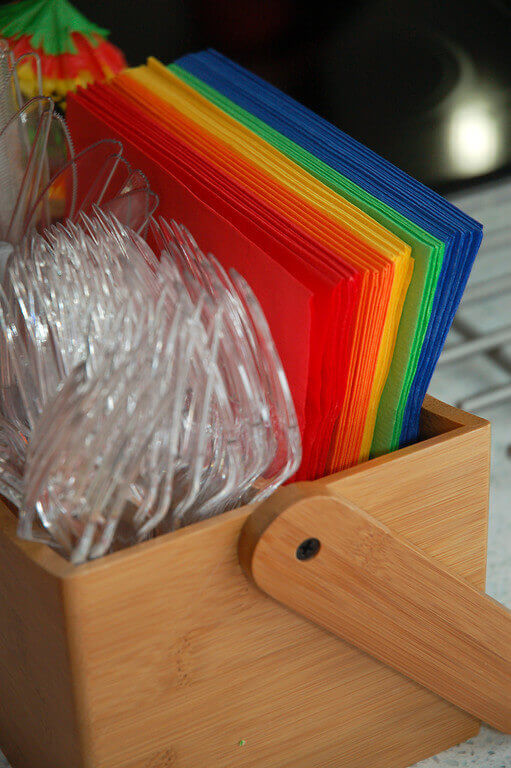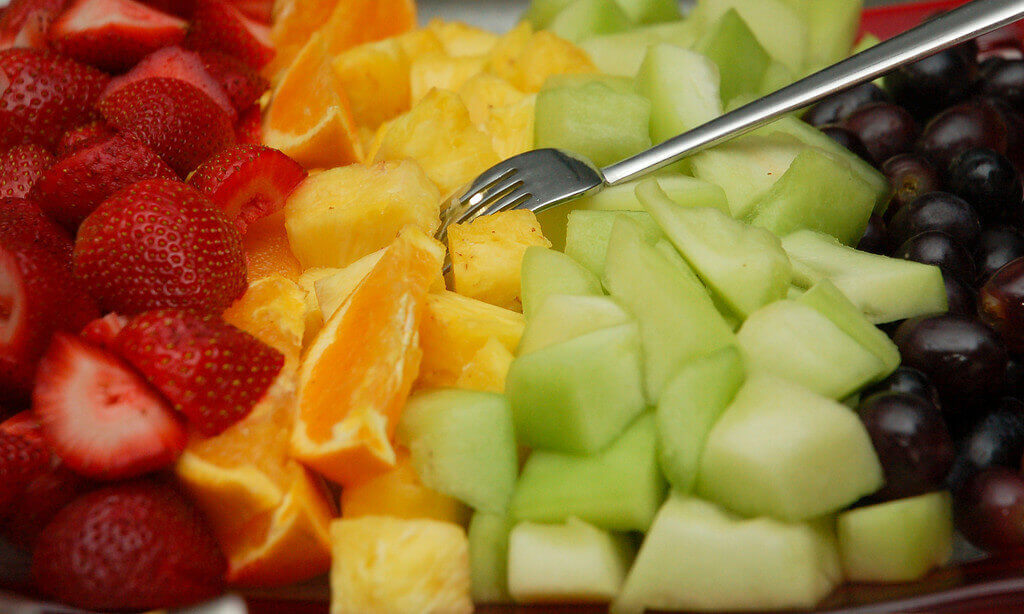 Fruits and vegetables arranged in rainbow stripes fit the theme perfectly. A delicious, kid-friendly, healthy snack.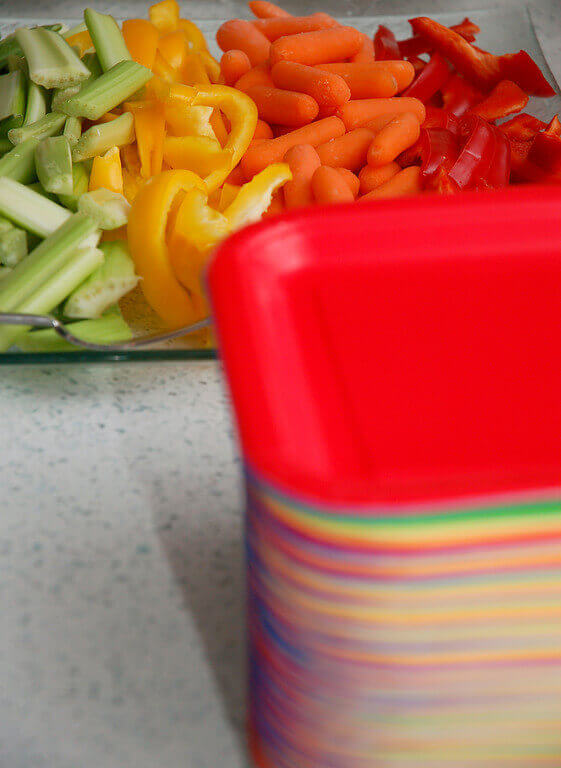 Veggies, too!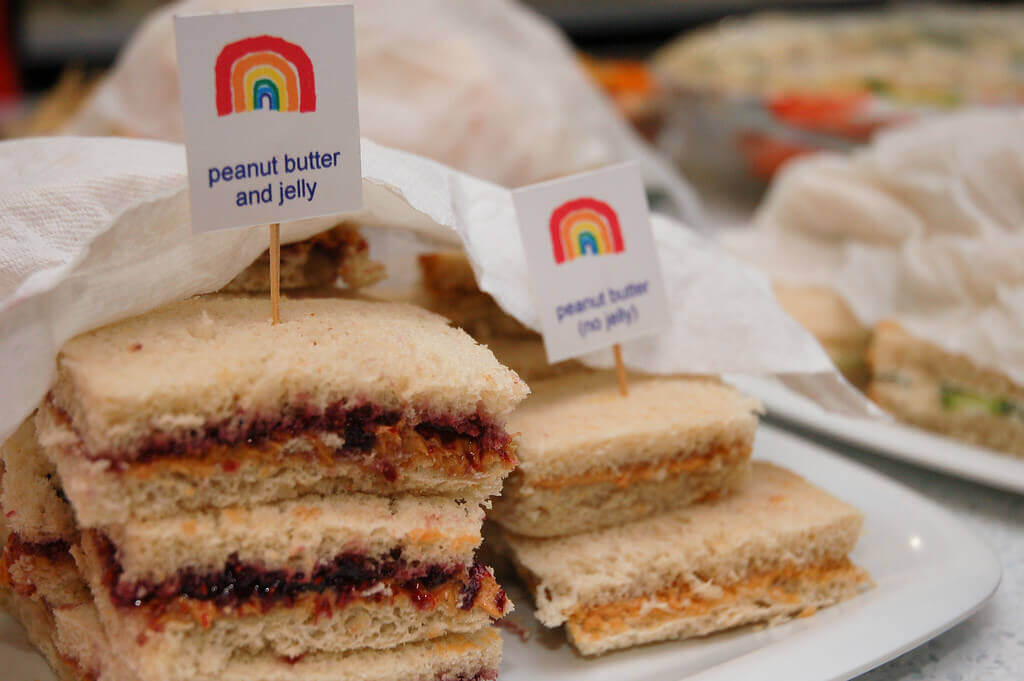 I love how the birthday girl's artwork was used to create the printables for the party!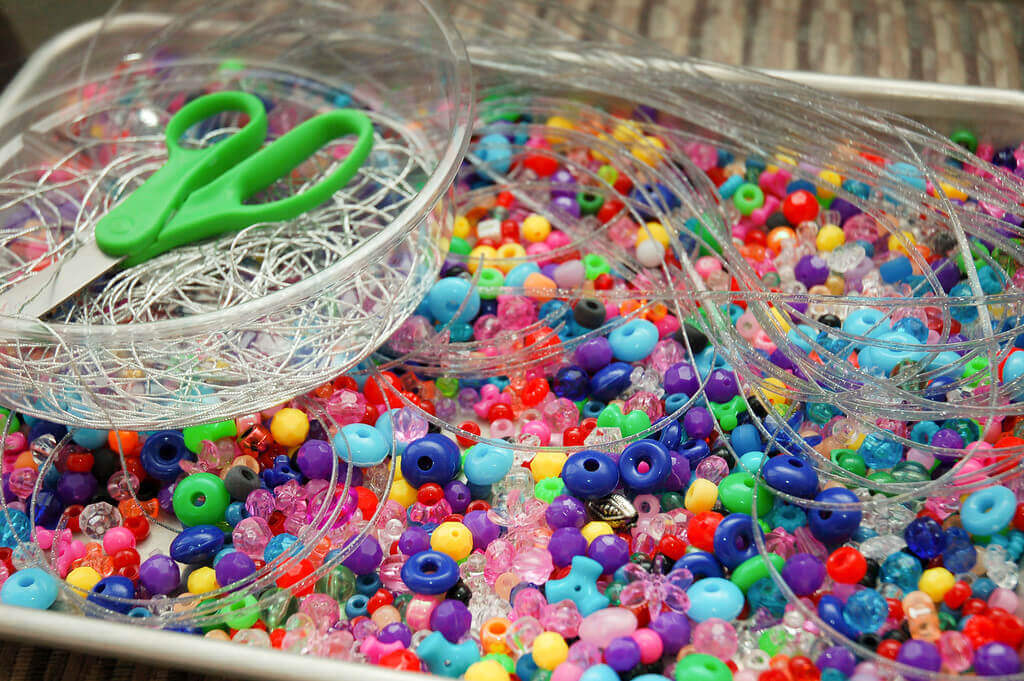 Activities included a necklace-making station...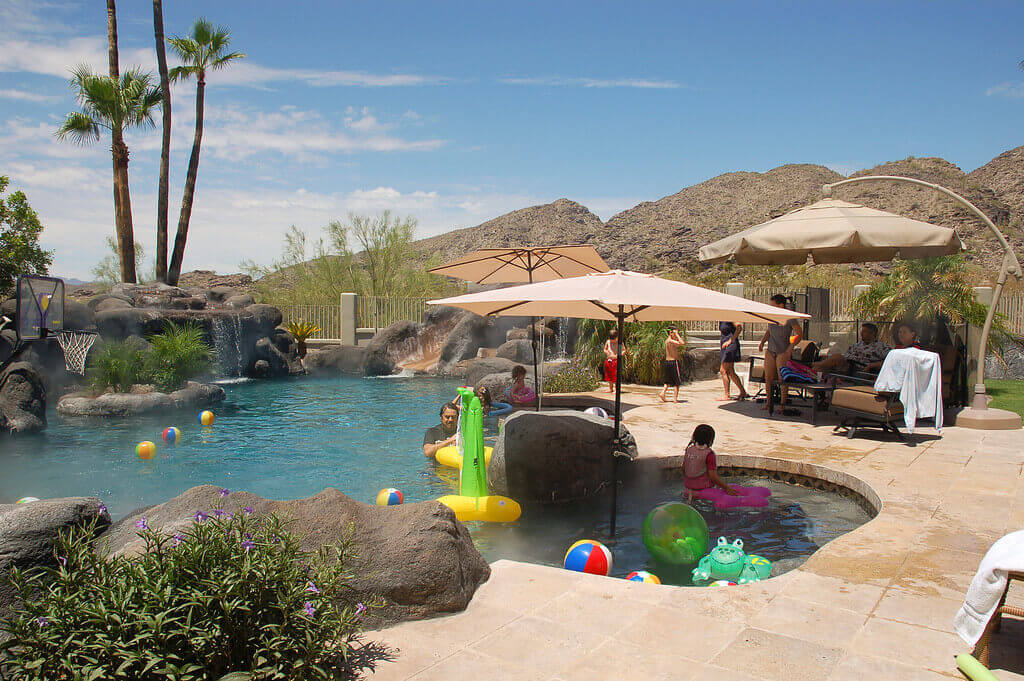 ...and of course, fun in the pool!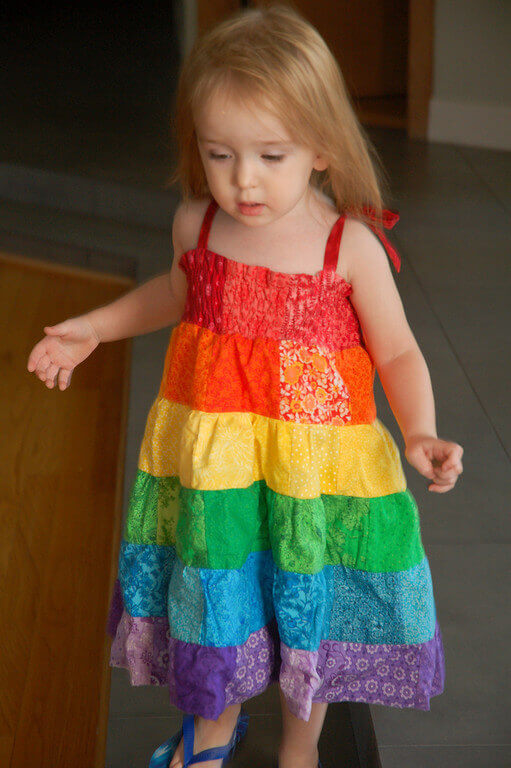 My 2 year old wore her very favorite rainbow dress in honor of the party. Of course, she loves it so much that it would take a great deal of convincing for her not to wear the dress.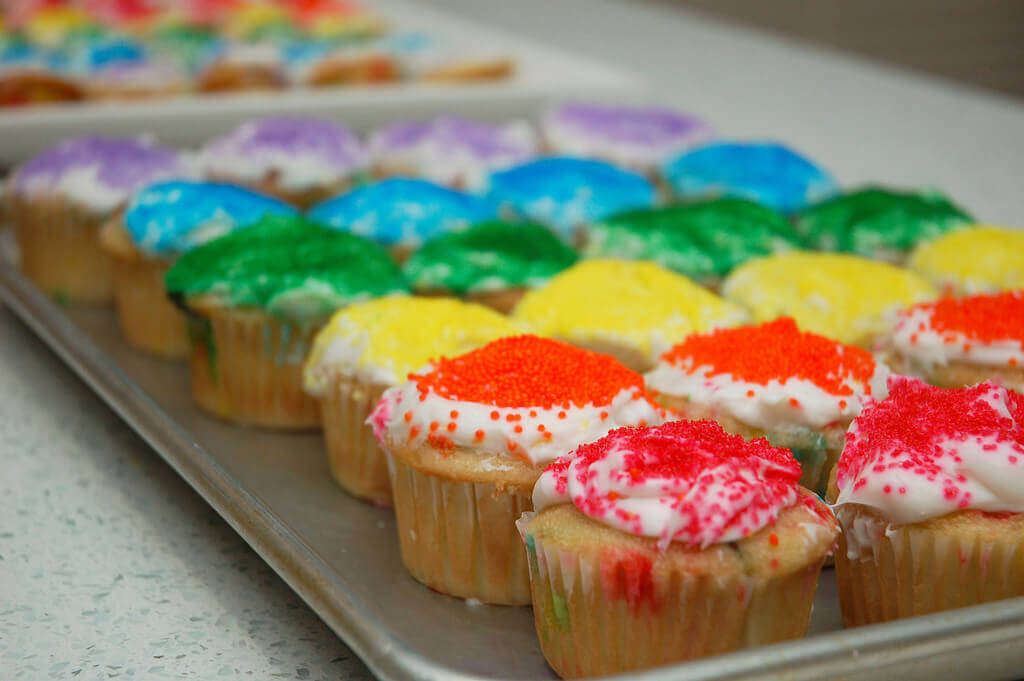 Rainbow cupcakes delighted the guests, large and small alike. In a brilliant move, K. made both standard and miniature cupcakes. The small ones were the perfect bite-sized morsels for the parents and the smallest guests. I'm totally stealing this idea for all my future events.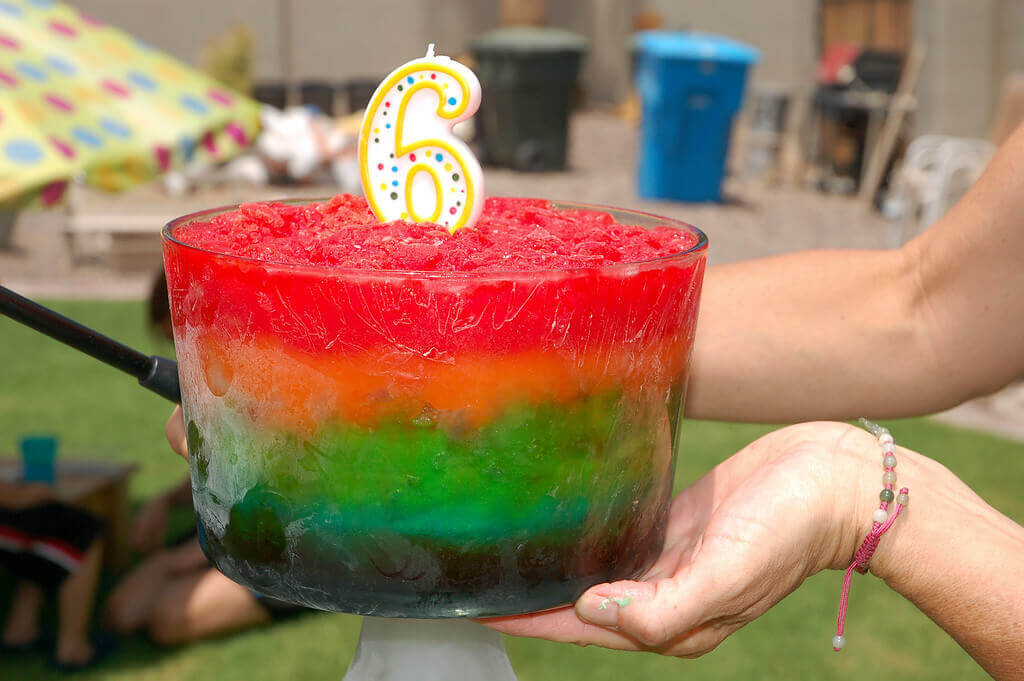 Rather than a birthday cake, K made a rainbow slushie "cake" made from otter pops. Fabulous for a hot summer day!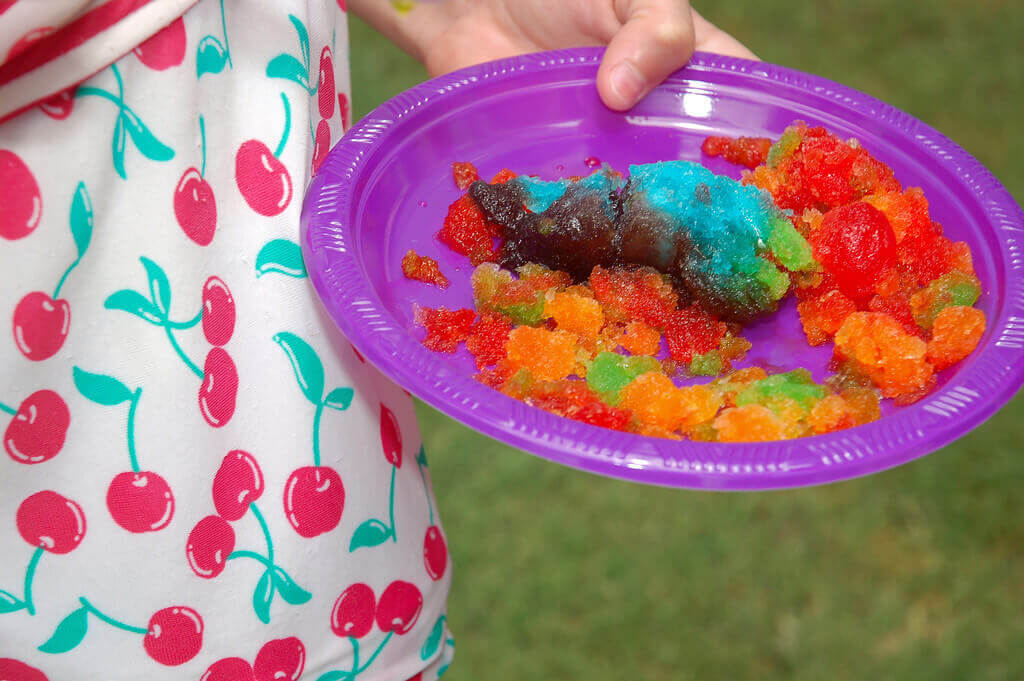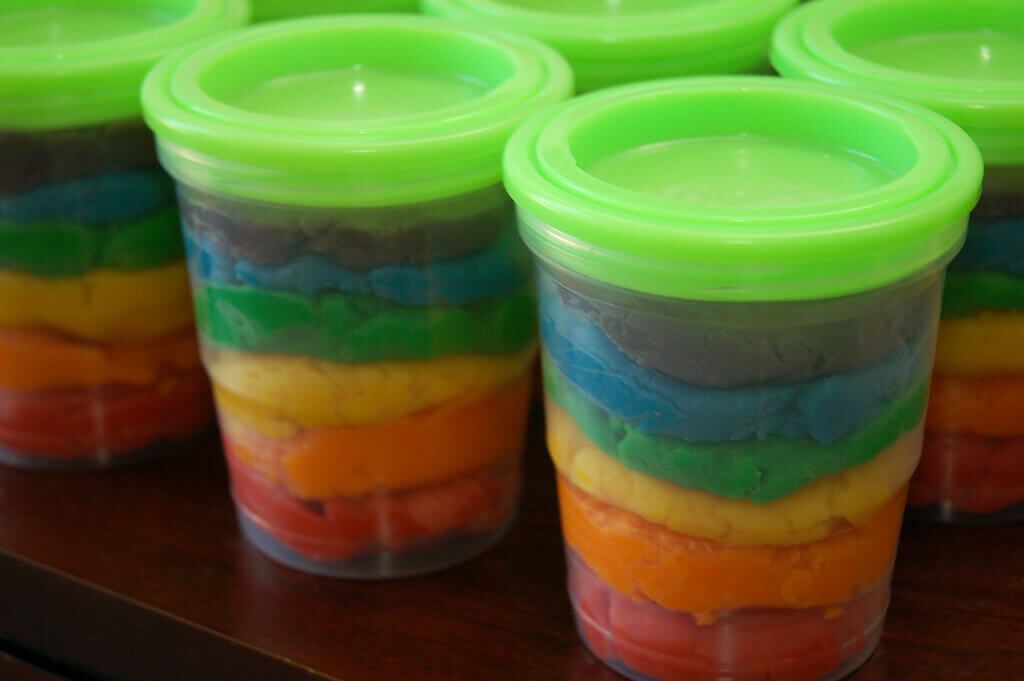 Favors included bags of rainbow-hued candies, and homemade rainbow play-dough stashed in freezer-canning jars. Affordable, bright and brilliant, and so much fun for all ages!
Thanks so much, K., for sharing your absolutely amazing rainbow party with our readers! I can't wait to see what you come up with next.