Printer-friendly version
We typically just get those little cardboard advent calendars filled with waxy chocolates from the grocery store each year. And the girls like them, but I've always wanted to do something more special. I've been dropping heavy hints for a fancy advent calendar for years, something like this: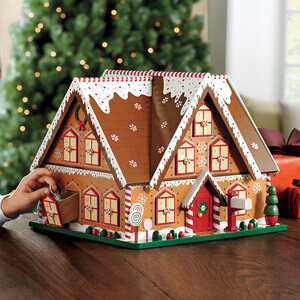 But alas, Santa hasn't produced one. So this year, I decided to do something different, something more special. Enter the Advent Calendar Present Chain: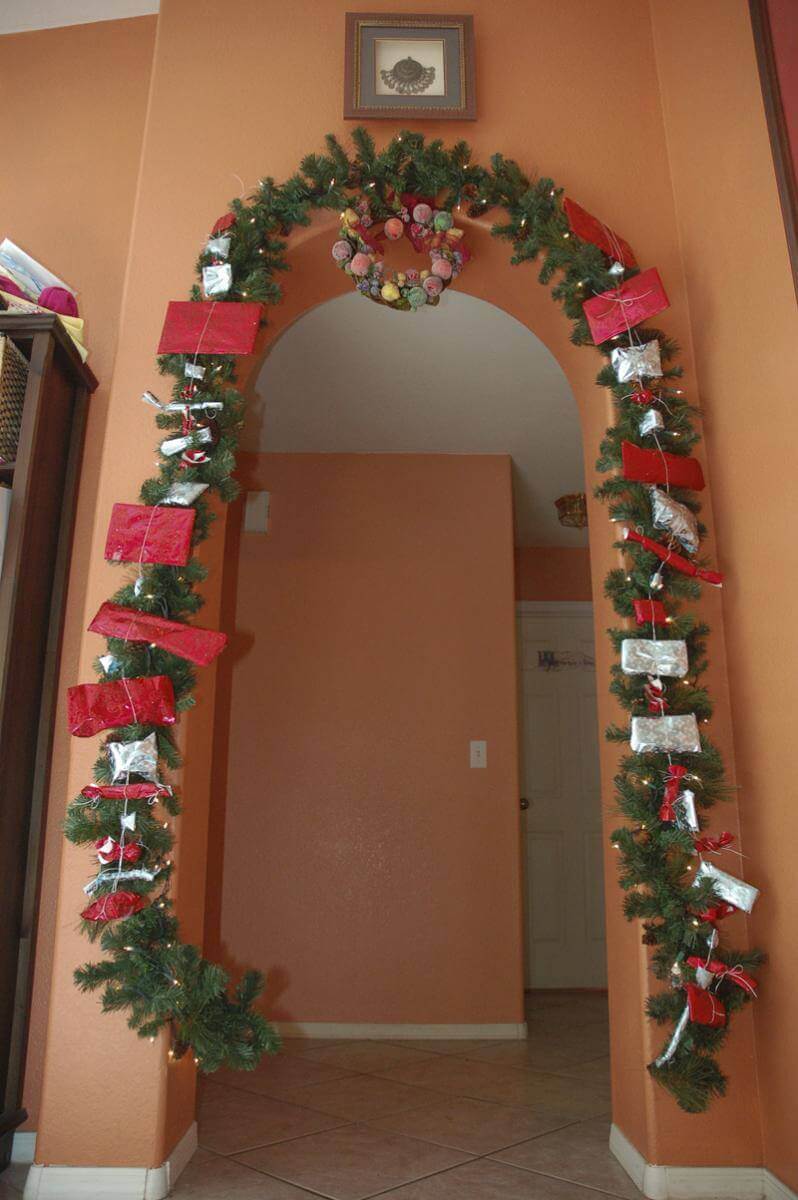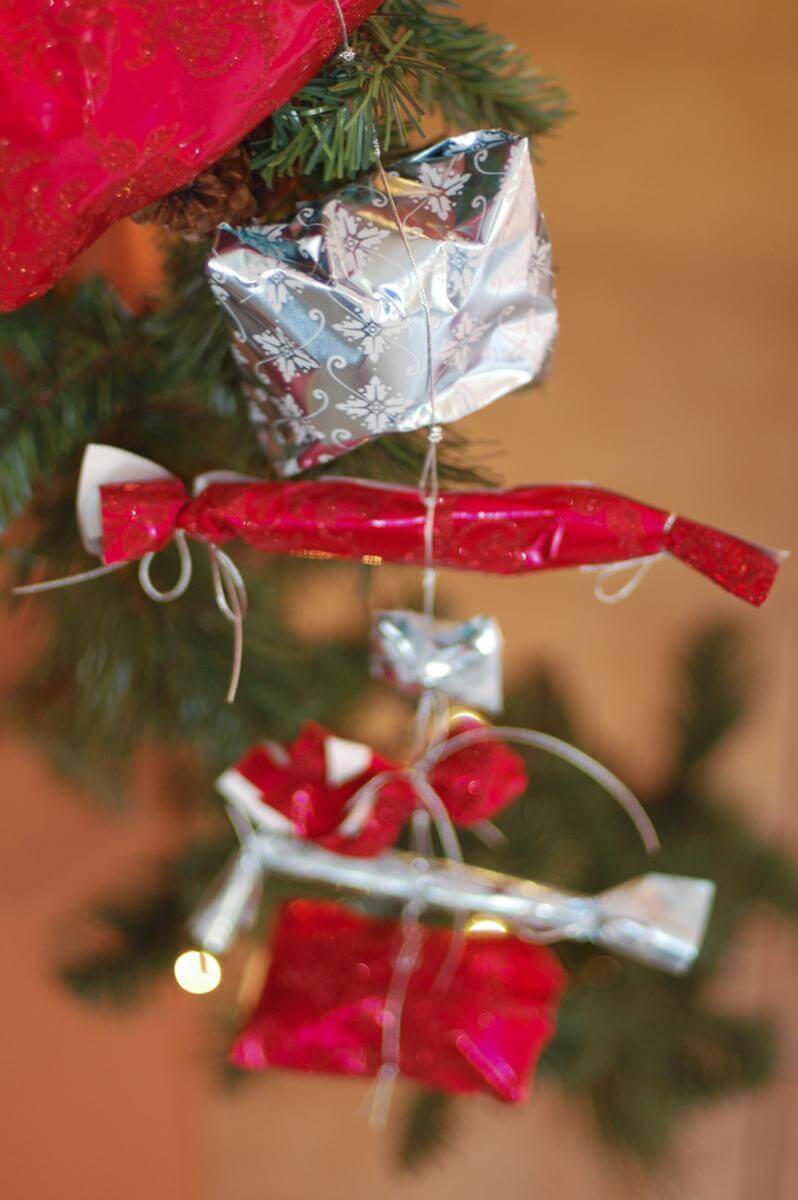 I wrapped up 24 tiny gifts. Seriously inexpensive things, all under $1. Some are candies, some are toys, some are art supplies, some are inexpensive jewelry, etc.
I wrapped them up and tied them all together using silver cord to make a garland of presents, one for each day leading up to Christmas.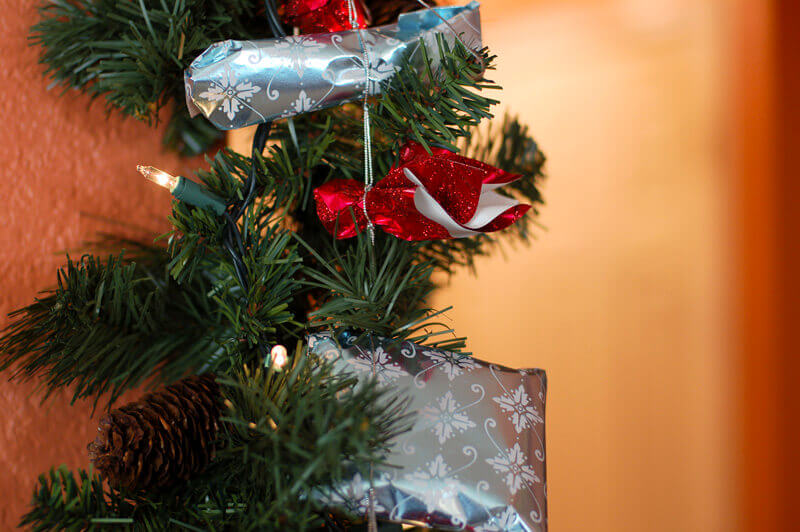 Yesterday's debut of our new advent calendar was a spectacular success. I really like how visual this method is, too. Those cardboard chocolate holders look pretty much the same no matter how many chocolates you've eaten. But as the chain of presents grows smaller, Christmas grows nearer. What a fun way to build up the anticipation. I guess I'll have to cross that advent calendar off my wish list, because I don't think the girls will allow me to do anything else from now on!