Printer-friendly version
This Rhubarb Gin Fizz coctail may be the perfect summer drink.  Bright rhubarb flavor from the rhubarb syrup, refreshing bubbles, and crisp gin combine to make an amazing drink for any summer soiree.  This rhubarb cocktail recipe can be made by the glass or by the pitcher.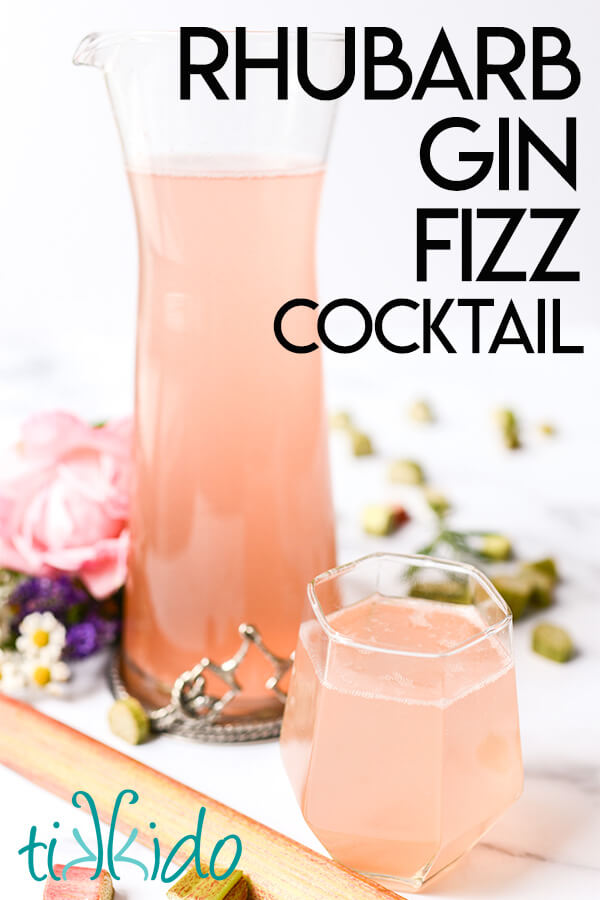 And can we talk about that gorgeous blush color for a minute?  This rhubarb cocktail is a treat for the eyes, too! 
I made this cocktail for the Taste Creations Blog Hop (our theme this month is Summer Cocktails); be sure to check out the other fabulous summer cocktail recipes from my fellow bloggers at the bottom of the post!
Rhubarb Gin Fizz Cocktail:
2 parts gin (I used a pink gin)
1 part rhubarb syrup
4 parts prosecco or other sparkling white wine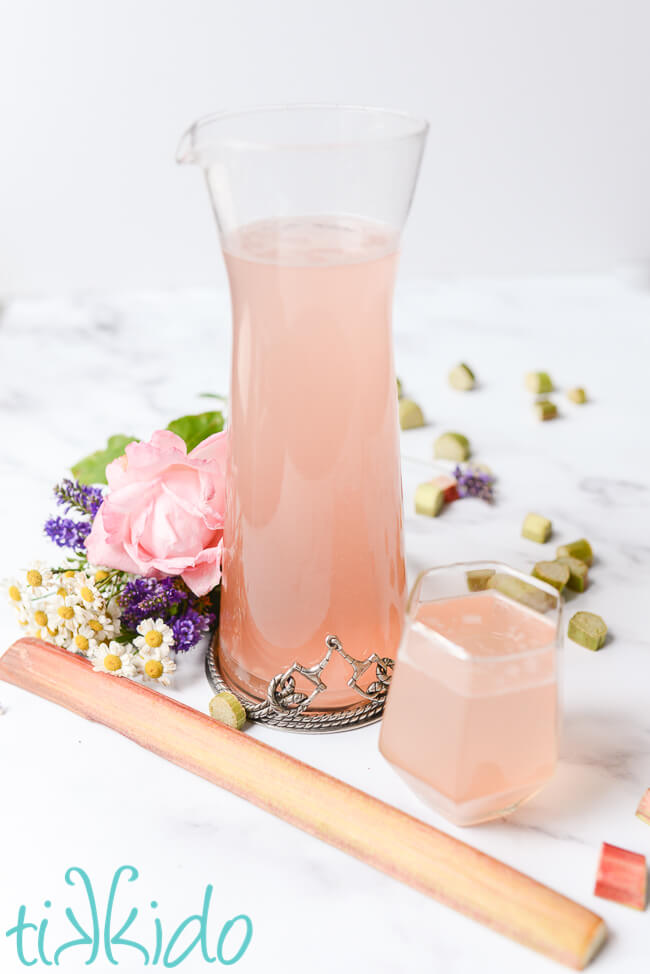 Chill all of the ingredients before combining.  
Mix the rhubarb syrup (here's my recipe for homemade rhubarb syrup) with the gin.  Gently pour the sparkling wine in, and stir just to combine (but not too much--you don't want to pop all those bubbles!).
To make a pitcher of this cocktail, I combined 1 cup of gin, 1/2 a cup of rhubarb simple syrup, and 2 cups of prosecco.    Just use those same ratios and make as much or as little as you want.
Made like this, it's a strong cocktail, so serve in small glasses.  If you'd like a lighter version, more of a summery spritzer, replace the prosecco with lemon-lime or ginger ale soda.  
Other Summer Cocktail Recipes

Be sure to try these delicious summer cocktails from my blogger friends in the Taste Creations blog hop:
Our Good Life:  Amaretto Prosecco Fizz
Mom Home Guide:  V8 Bloody Mary