Welcome to day two of Unicorn Week!  Today it's all about another sweet treat: unicorn sugar cookies.
My 7 year old daughter marches to the beat of her own drum.  When she was three she marched up to Santa and asked for a zombie costume for Christmas.  (How did she even know what zombies were???)   I adore my darling child and all of her quirks, but I have to admit that I am delighted that some of her friends still like things like unicorns.  Because even though I'm a 40 year old woman now, I'm still an eight year old girl-at-heart who LOVES unicorns.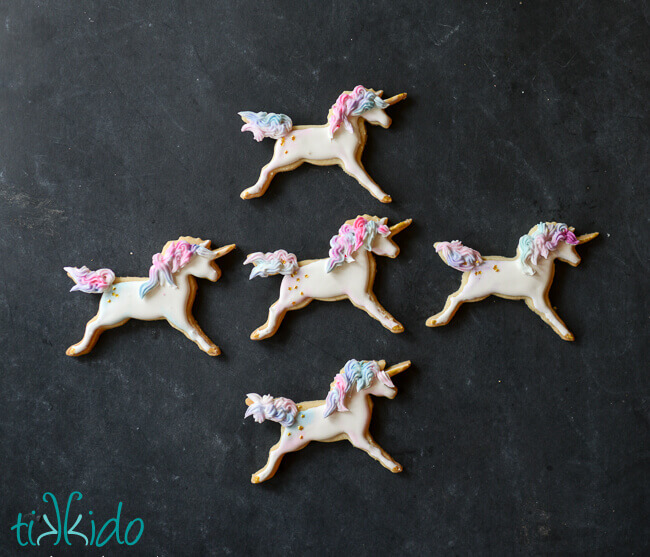 So when my daughter's friend asked for a unicorn themed birthday party, I was there for her.  Unicorn cupcakes [1], unicorn cookies, unicorn poop candy buttons...  I went full-on-magical-unsolocited-party-gal on them.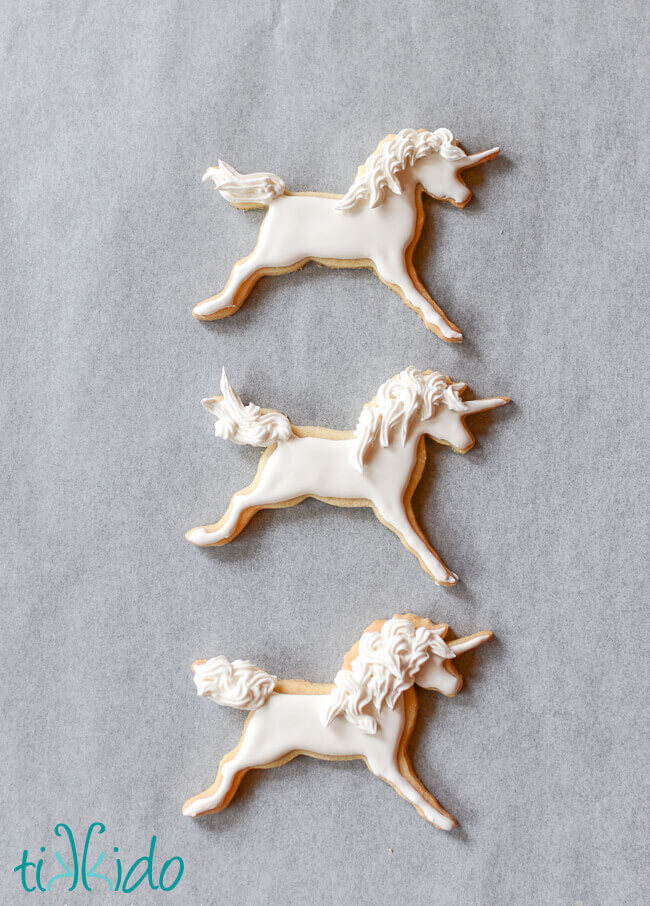 I used my favorite sugar cookie recipe [2] to bake the cookie shapes.  This is the first time I've used this particular unicorn shaped cookie cutter [3], and though I loved the results, I have to say that using the cutter was kind of a pain in the ass.  My grandmother, a professional cake decorator and cookie-baker-extraoridinaire, hated cookie cutters like these with fragile, long, skinny parts.  Too much opportunity for breakage.  The legs, the horn, the tail--so fragile!  I didn't have much trouble once they were baked, but the horn and hooves really wanted to get stuck in the cutter and break off while I was cutting out the dough.  Dip the cutter in flour before every cut to help head off these difficulties.  And use the rolling-out technique I show here, too.
Once the cookies were baked and cooled, I covered them in a base coat of flooded royal icing [4].  I let the icing dry for about an hour, and then added the piped-on mane and tail with a small star icing tip [5] and some stiff, piping-consistency icing.  I let the cookies dry overnight before adding painted embellishments.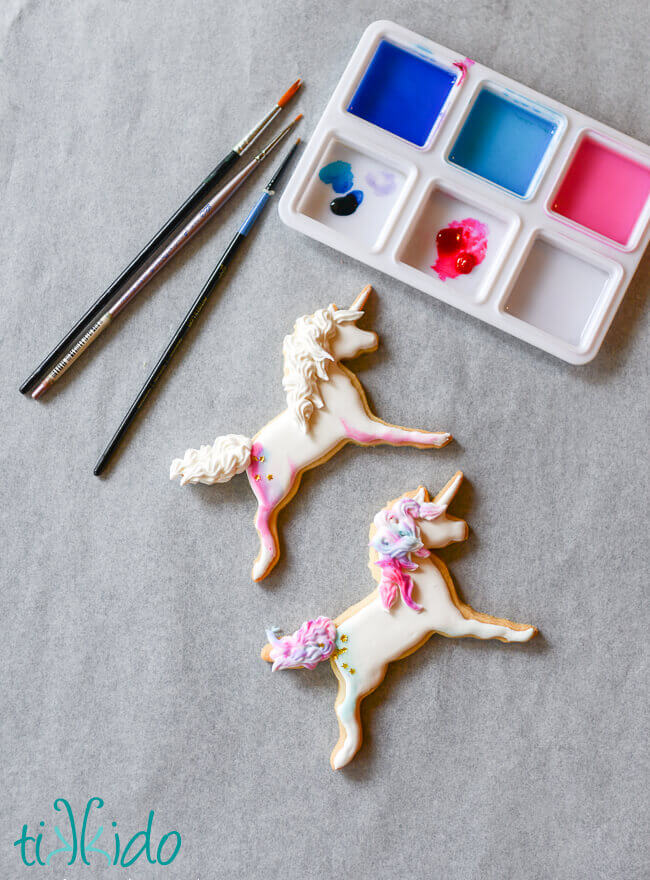 The next day, after the royal icing was completely dry, I painted the color shading on to the body, mane, and tail of the unicorn cookies.  I made something of a watercolor paint using gel food coloring and Everclear alcohol (it evaporates so quickly because of the high alcohol content, so it's ideal for this purpose).  Using my edible watercolor paints, I added shading to the unicorn body, used the moist icing to adhere star sprinkles [6] to the unicorn's haunches, and added color the the mane and tail.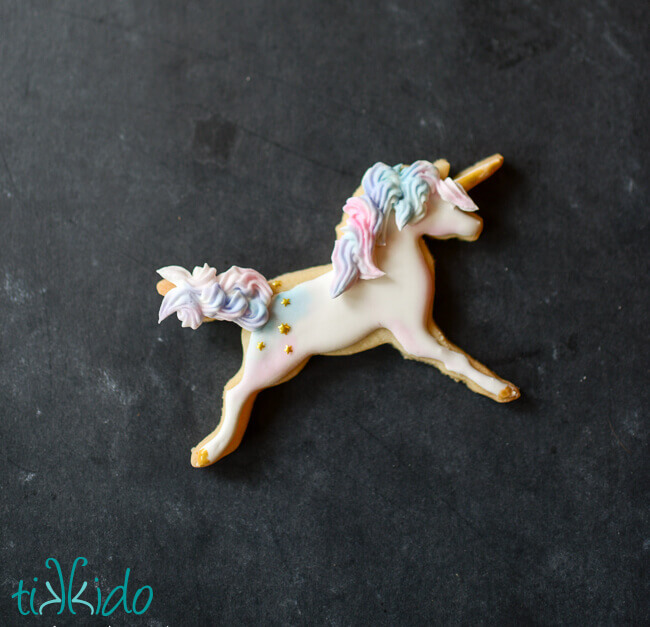 The hooves and horn were painted on with gold airbrush color [7].  I love painting with colors designed for airbrushing; they're already perfectly thinned and ready for painting.
Keep coming back for more unicorn themed tutorials all week!  And be sure to follow my Unicorn Pinterest board [8] to keep up with all the fabulous unicorn ideas I find around the web.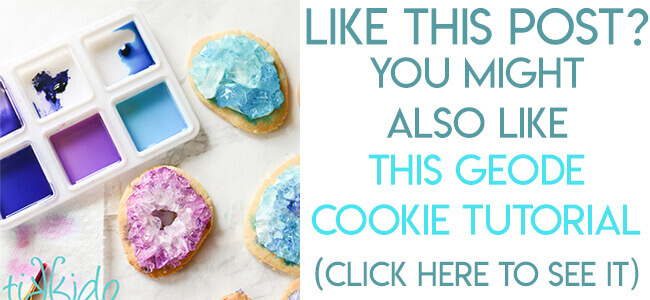 [9]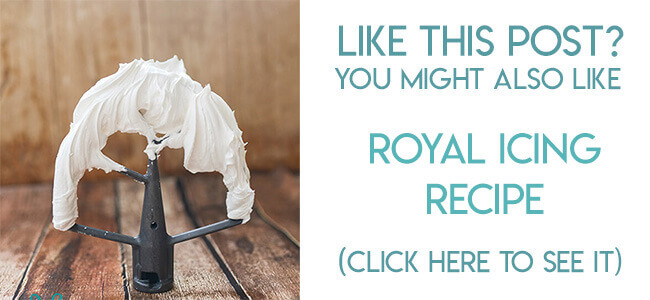 [4]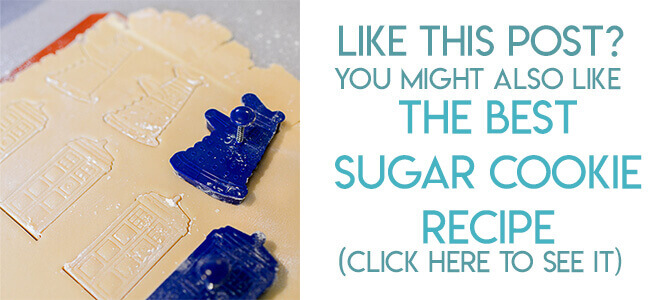 [10]