Printer-friendly version
It's time once again for our annual Trunk or Treat Blog Hop!  And this year, I made a Beetleuice Trunk or Treat.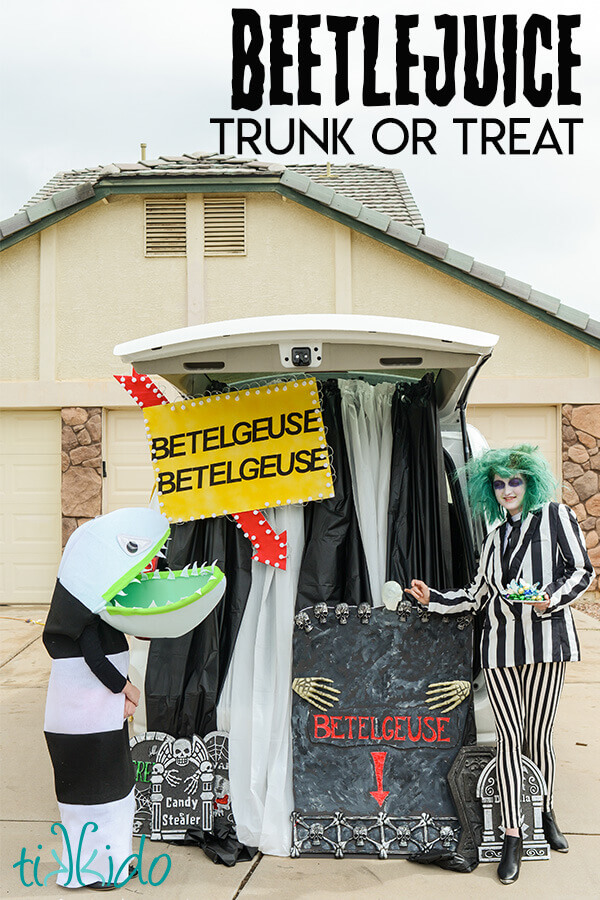 My girls both love the movie, but honestly, I came up with the idea because my older daughter's hair is already the right color of green.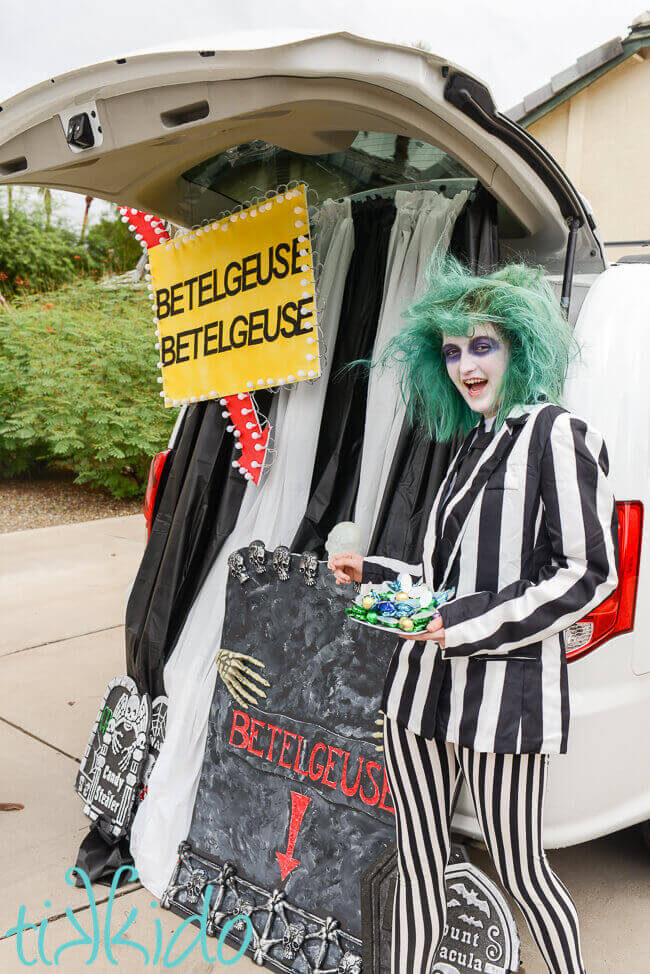 I made a version of Beetlejuice's iconic gravesite, complete with blinking, lit sign.  That's going to draw a lot of attention at the trunk or treat!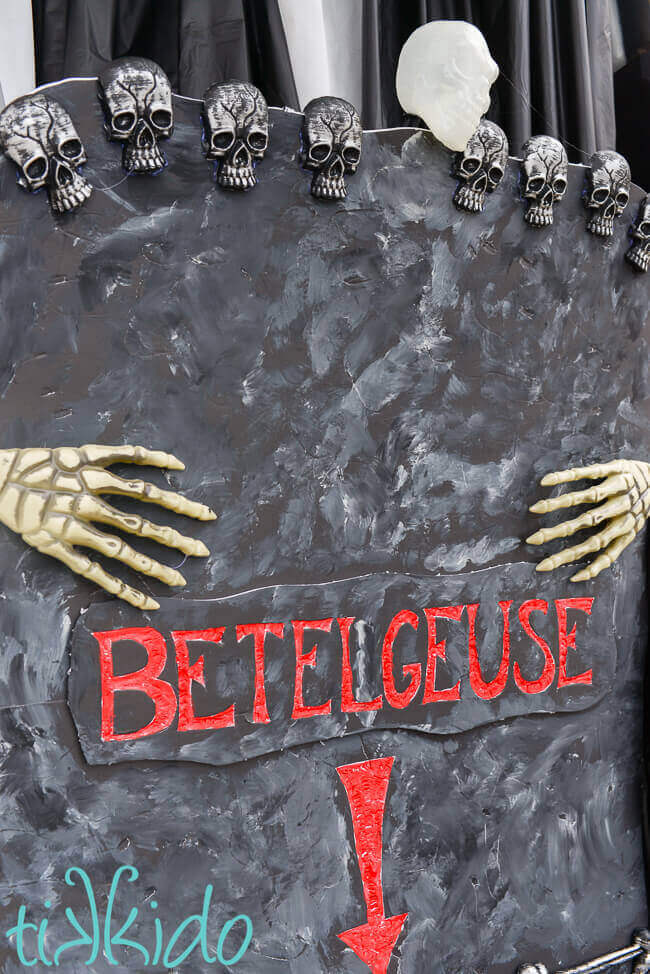 I bought most of my materials from the local dollar store, including everything for the Beetlejuice headstone.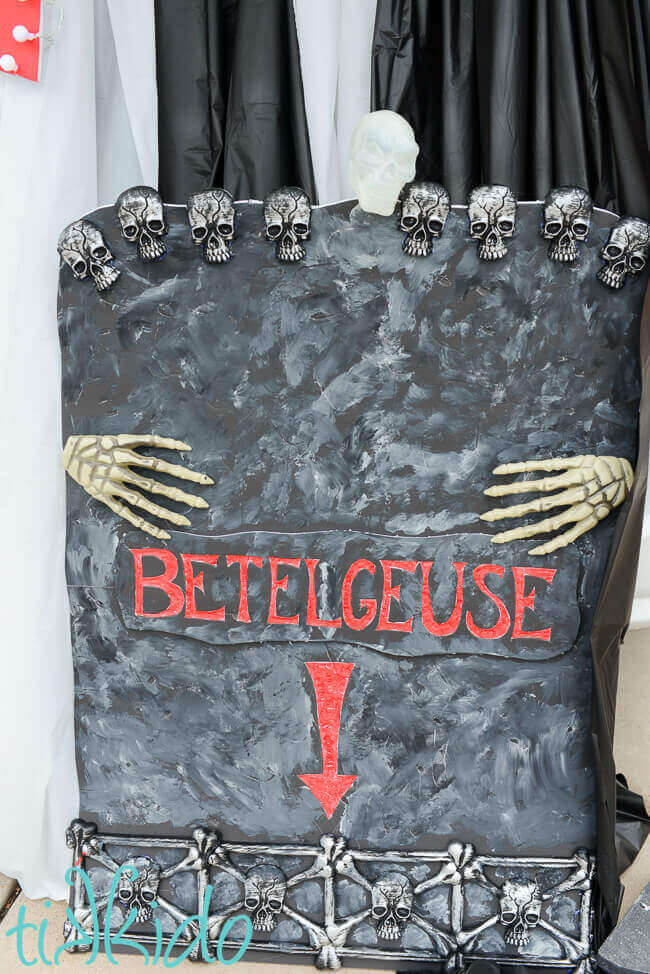 It's made out of some plastic halloween decorations and black foam core.  I spent $9 on this prop.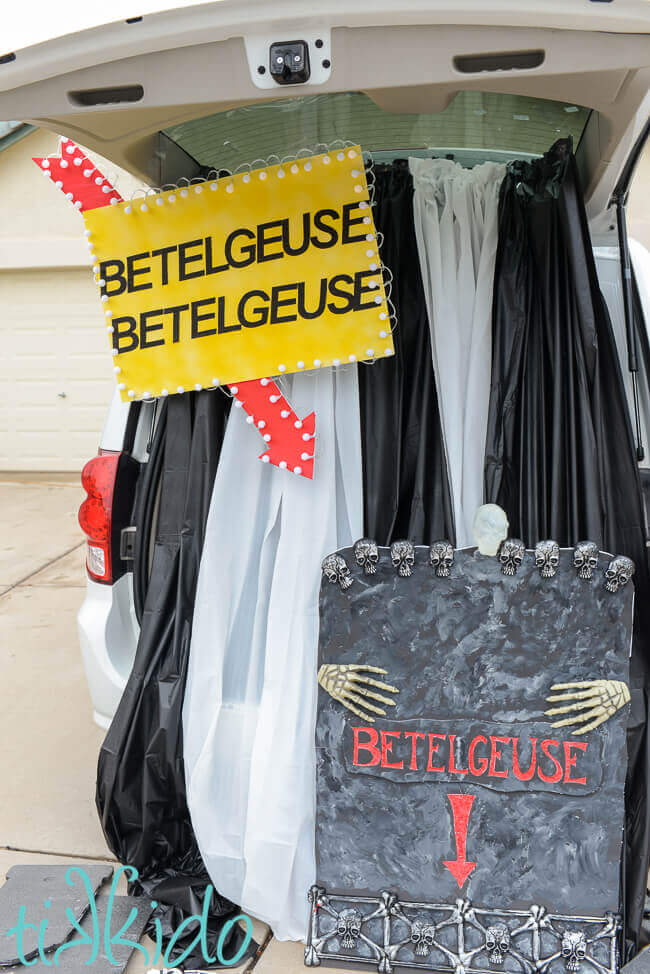 The black and white striped backdrop is made from plastic tablecloths from the dollar store.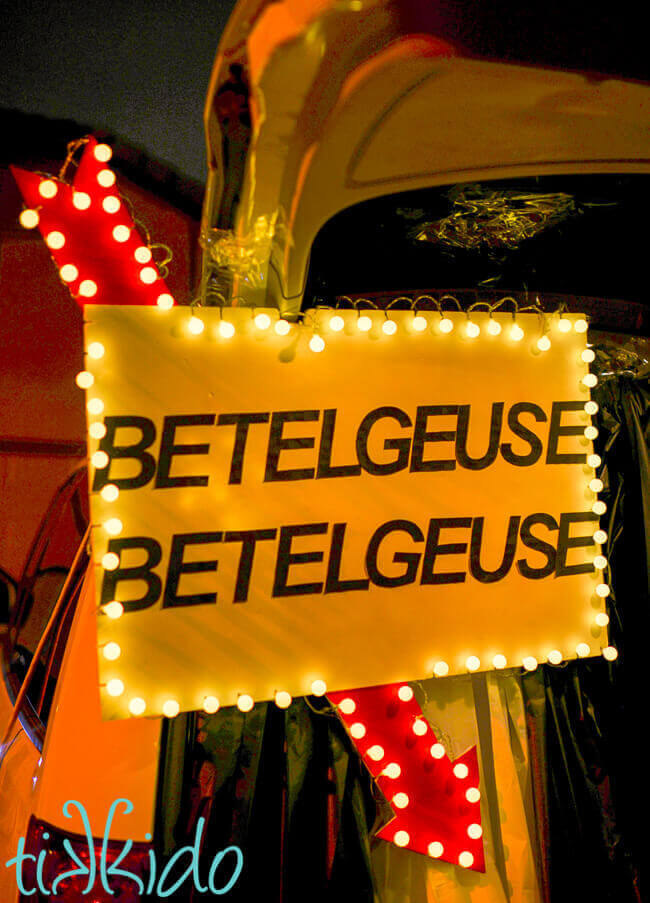 Beetlejuice's grave site wouldn't be complete without the flashing sign pointing down to the grave, of course.
This sign was made out of more dollar store foam core and some flashing LED globe lights.  They made a delightfully tacky marquee.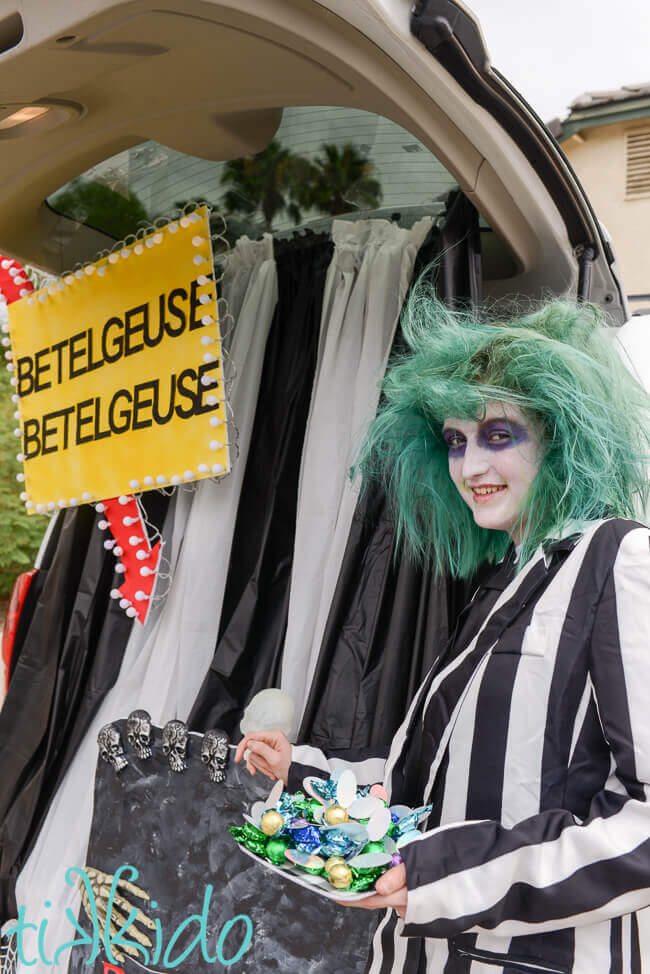 What to serve trick-or-treaters at our Beetlejuice Trunk or Treat?  Candy bugs, of course.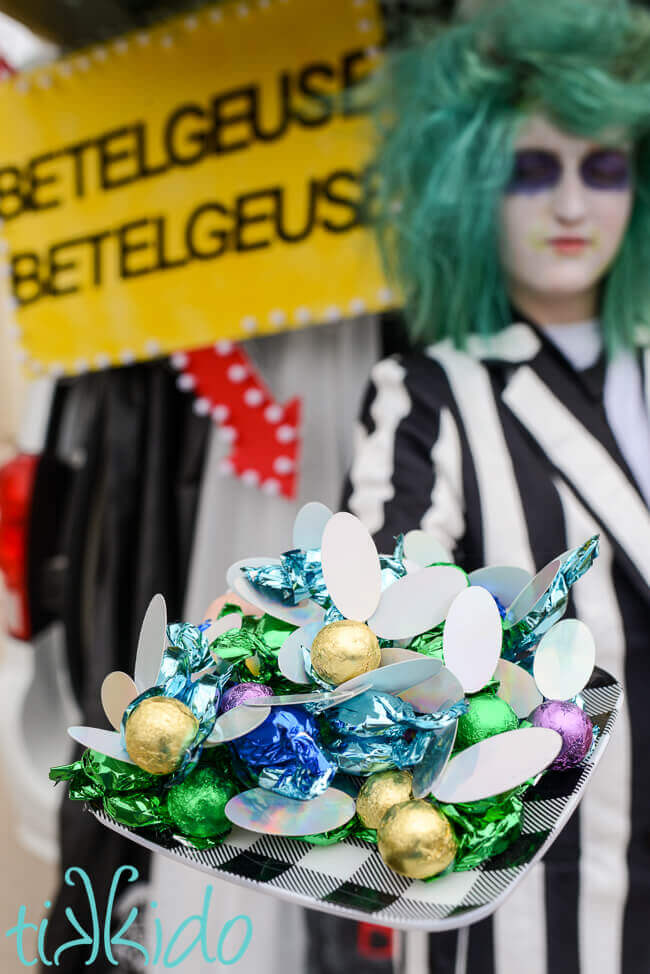 I made these easy candy beetles by gluing together wrapped hard candies and round chocolates.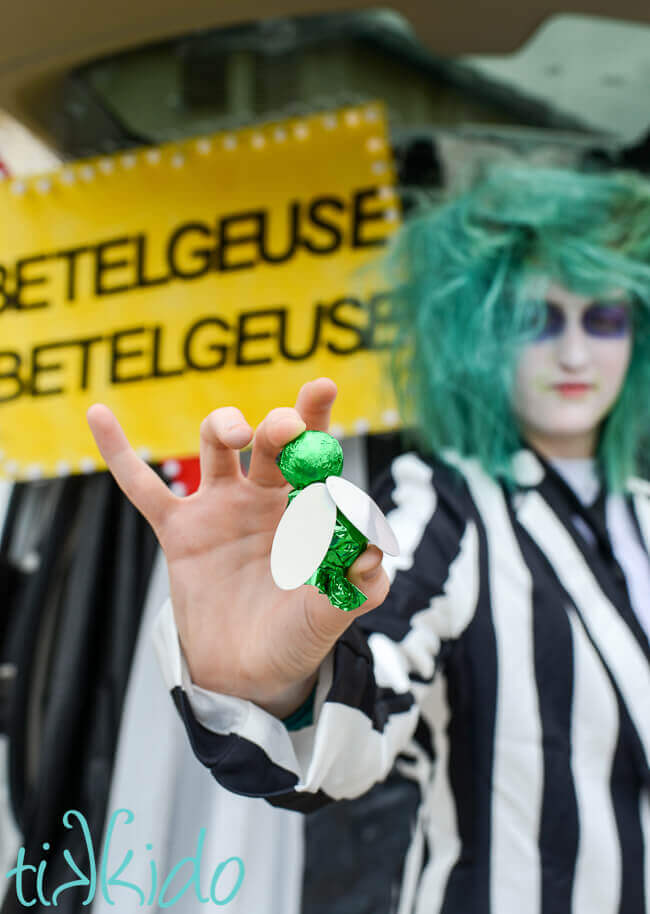 And adding a couple iridescent wings cut out of paper plates I had left over from making the mermaid backdrop a few weeks ago.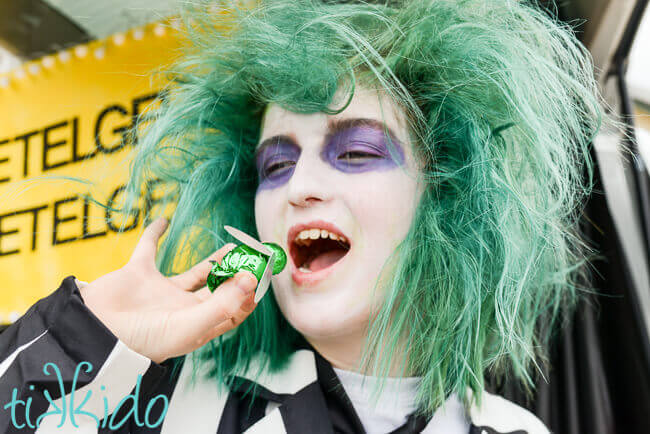 Mmm, delicious.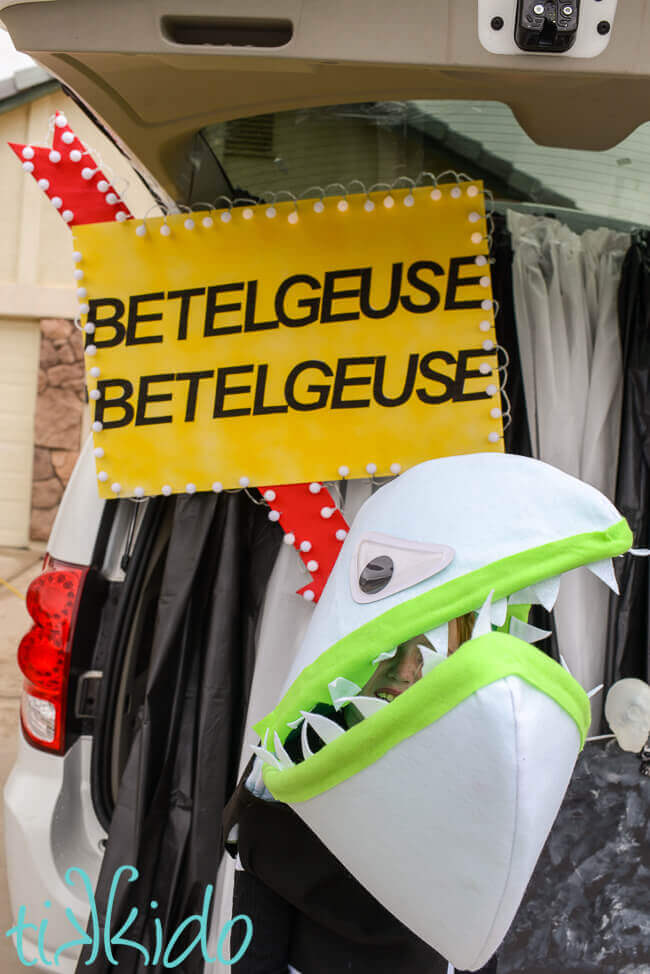 My younger daughter absolutely loves her sand worm costume and can't wait to wear it for Halloween.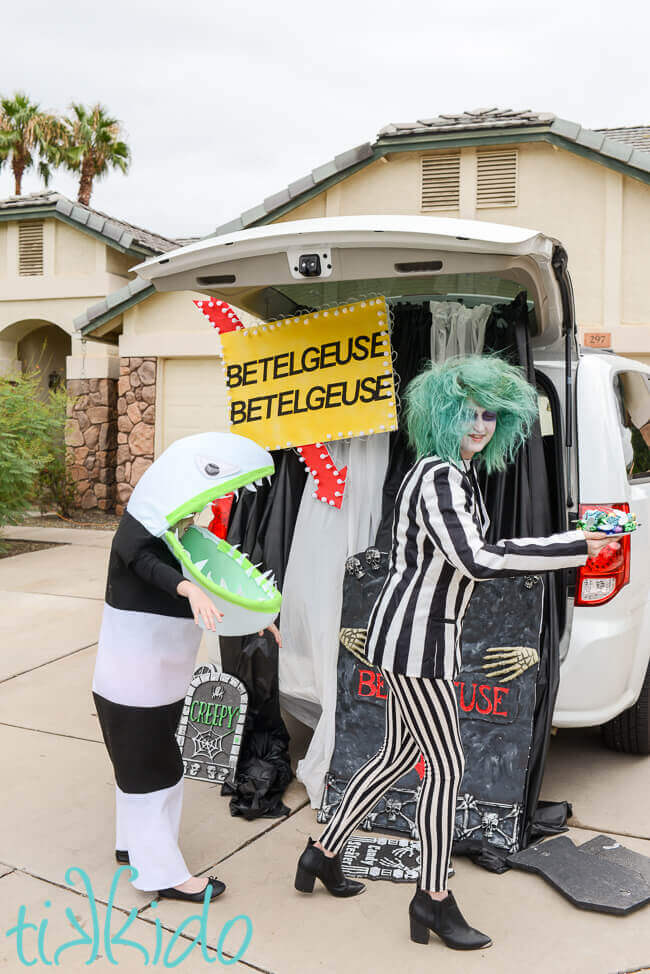 I made the sand worm costume out of felt and some upholstery foam.  And some angry looking large googly eyes from the dollar store.
Ainsley's Beetljuice outfit was put together with this blazer and these leggings from Amazon.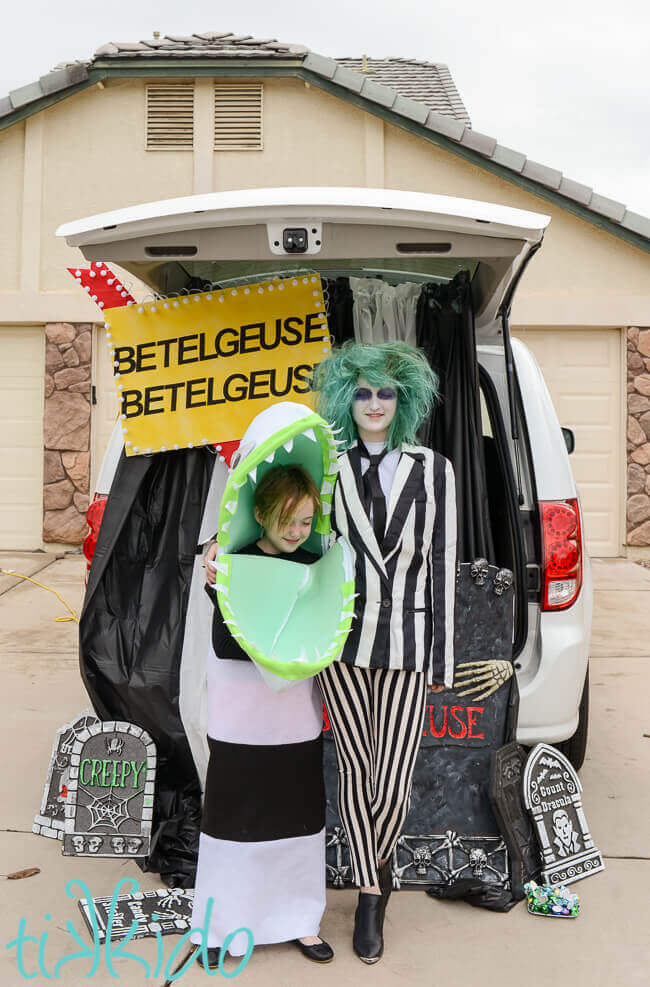 The green hair is all hers.  ;-)
Be sure to check out the other amazing Trunk or Treats in our blog hop this year, like this amazing Bad Unicorn trunk or treat from Frog Prince Paperie: