Printer-friendly version
Halloween decorations don't need to cost a lot of money or be difficult to DIY to be fabulous.  Case in point: I made this bat garland out of crepe paper in about a minute.  Really.  I'll show you how, and even include a free printable bat template to make it even easier.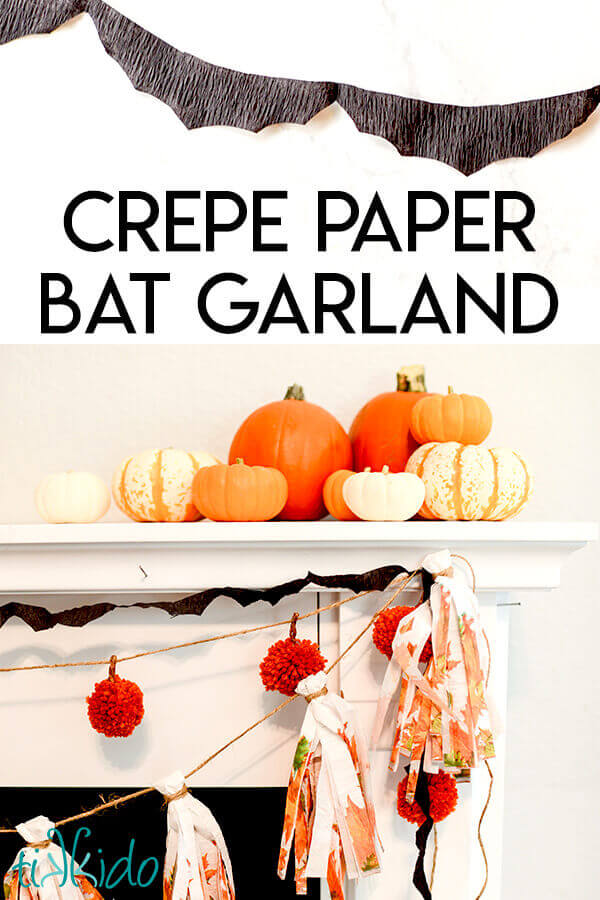 These bat garlands made out of crepe paper are perfect for a Halloween party, or just some general Halloween decor around the house.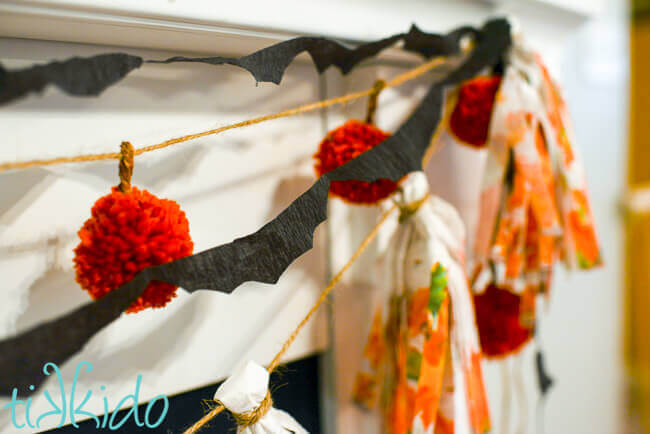 I don't do a whole lot of decorating for Halloween, but I love how my fireplace mantle transitions from generic fall to Halloween and back again by the simple addition (and subtraction) of the crepe paper bat garland.

Materials for Halloween Crepe Paper Bat Garland:
black crepe paper (I bought mine in a two-pack from the dollar store)
printable bat template (see below)
First, print out the template for the bat garlan and cut it out.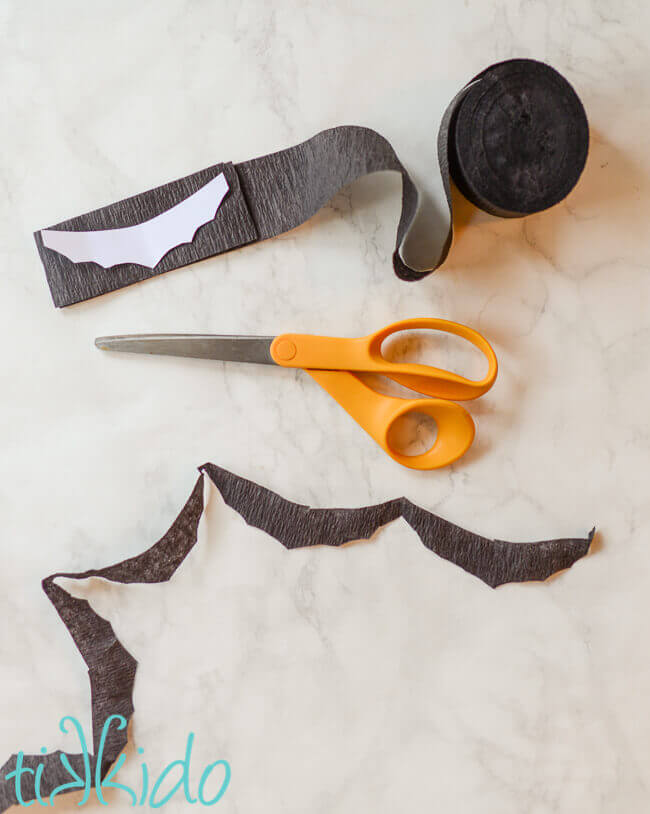 Fold the black crepe paper over (and over, and over) the same width as the span of the bat template.
Use a pair of scissors to cut out the bat shape from the folded, layered crepe paper.
Note: It does get harder to cut the more layers you have (duh), so I wouldn't recommend making more than about 9 feet of garland at a time.  After that it gets pretty raggedy and messy.  You can always use a hot glue gun to attach lengths of bat garland together if you need something longer.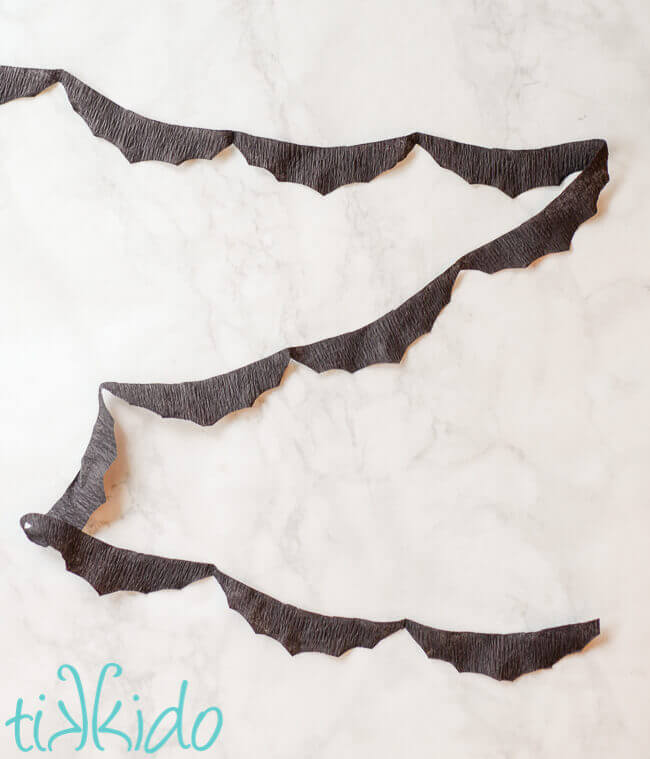 There it is, fabulous crepe paper bat garland!  It doesn't get much easier than that, does it?  But I LOVE how it turned out!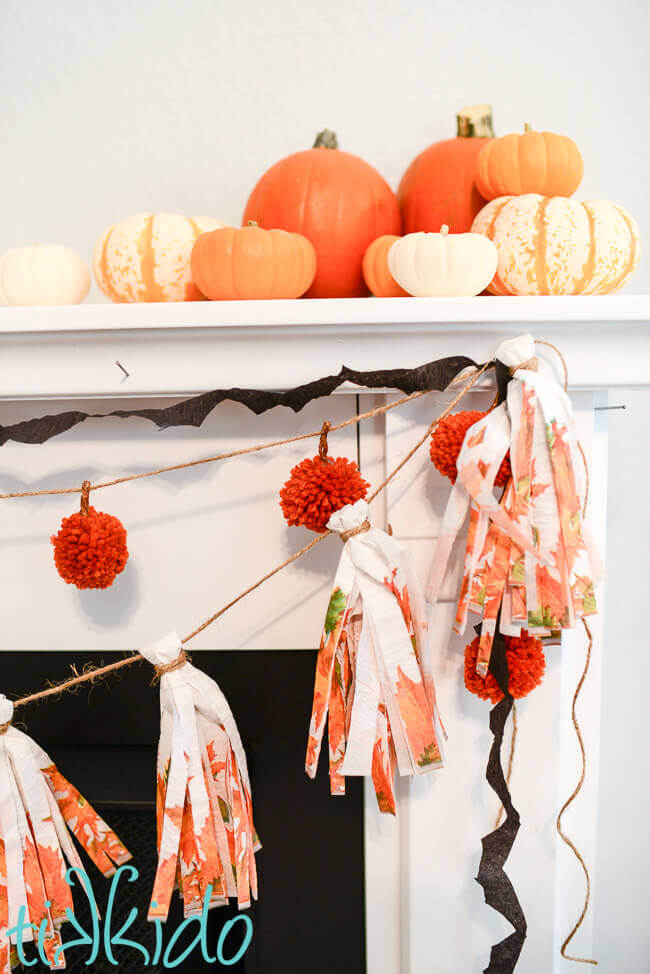 Happy Halloween!
Other Halloween Ideas You Might Like: