Printer-friendly version
Christmas fruit trays are a great way to serve a healthy festive treat at a Christmas party or on Christmas morning.  This Christmas fruit platter is shaped like a Christmas wreath, and is easy to make with grapes and berries.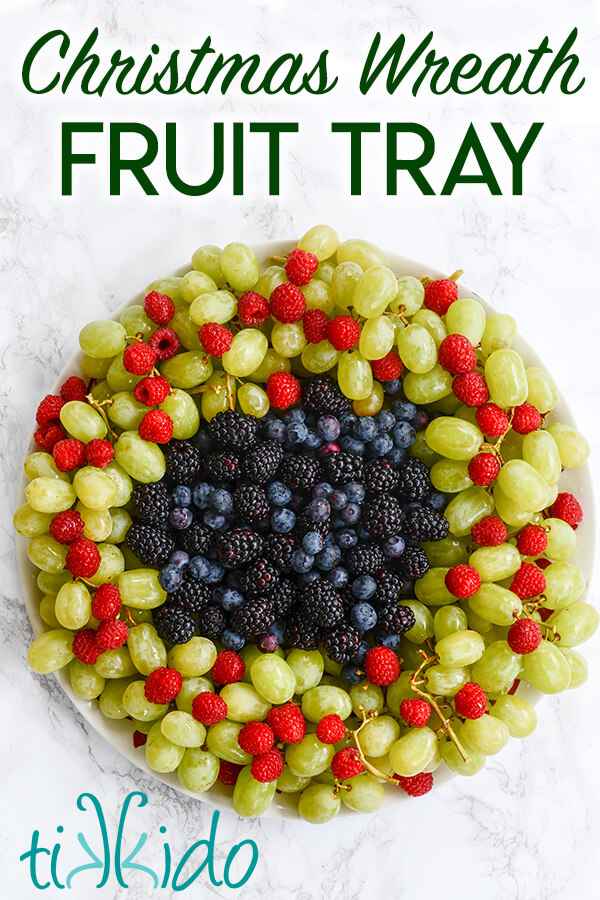 I always make sweet baked goodies for Christmas morning (cinnamon rolls and sour cream coffee cake are an absolute must), but it's nice to have a healthier option available, too.  This Christmas fruit tray that looks like a Christmas wreath is the perfect combination of festive and healthy!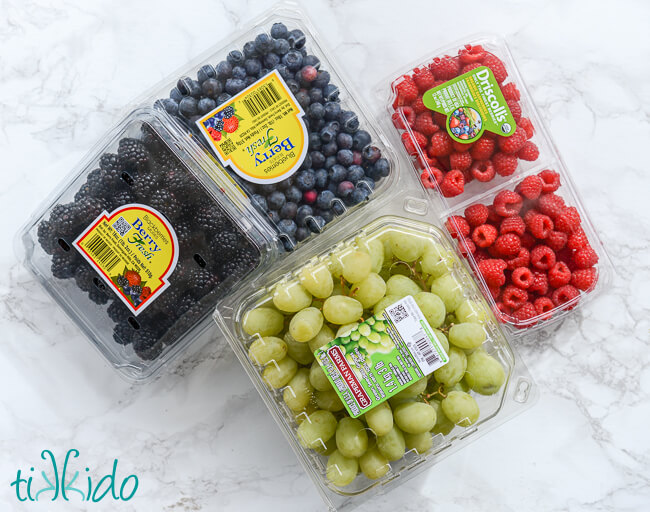 Ingredients for Wreath Shape Christmas Fruit Tray:
green grapes
raspberries
blackberries
blueberries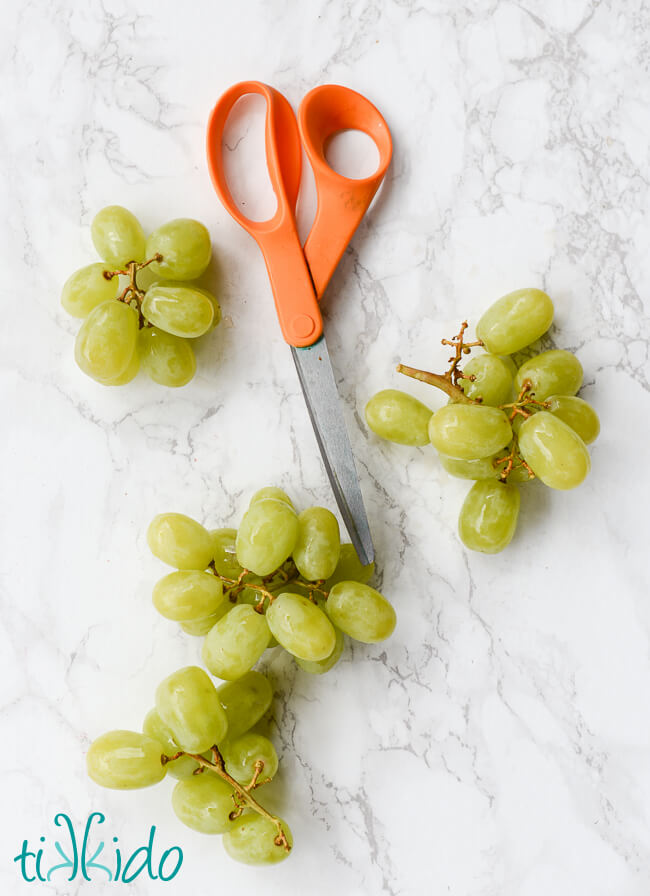 Cut the grapes into small, grab-able, snack-sized clusters.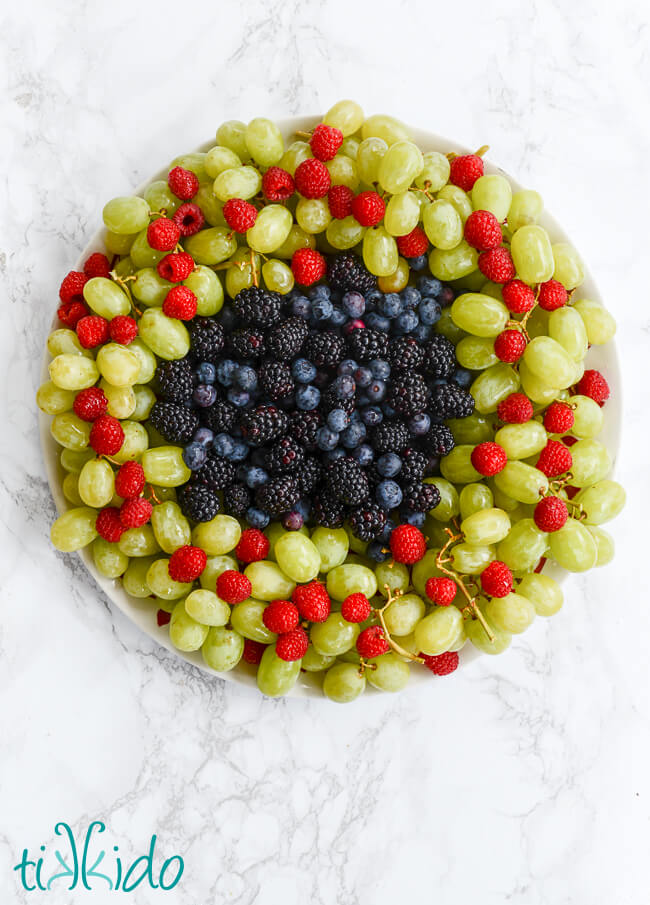 Arrange the grapes around the perimeter of a round plate in a wreath shape.  Dot with red raspberries.  Fill the center of the wreath with contrasting, darker fruits (blueberries and blackberries worked perfectly).
This fruit tray is great for Christmas morning, and it's also the perfect fast, easy, and festive fruit tray for a Christmas party.  You could even make a delicious fruit dip to go along with the tray if you wanted to make it a little more decadent.
Other Christmas Fruit Tray Ideas:
Looking for more Christmas fruit tray inspiration?  Check out these creative ideas.
A kiwi and strawberry Christmas tree shaped fruit tray from Desire Empire.
An incredibly elegant Christmas tree shaped fruit and cheese platter from Muy Bueno Cookbook (the use of star fruit is brilliant!).
If you're feeling ambitious, check out this amazing 3D (standing!) Christmas tree fruit display from Iowa Girl Eats!