Printer-friendly version
It's easy to make your own painted ribbon!  This tutorial shows you how to paint ribbon with watercolor paints to create beautiful custom ribbon for gift wrapping and crafting.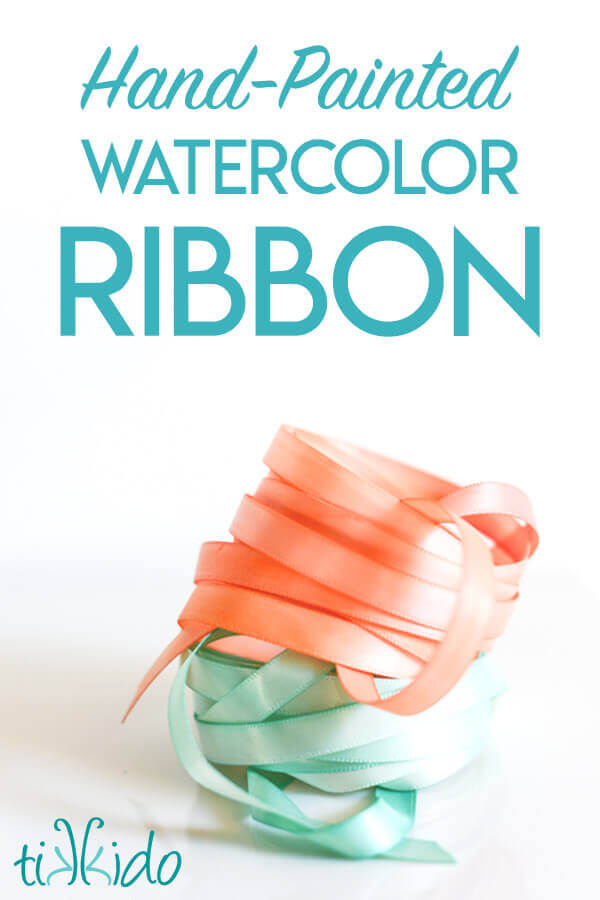 Sometimes it's tough to find just the right ribbon.  And sometimes I just don't feel like making another trip out, especially when it's summer in Phoenix and I'll do just about anything to avoid having to get in the car.
And sometimes that inspires something really special, like this watercolor painted ribbon.  How perfect for the A is for Addalyn party, with all of its watercolor touches.
I had plain white satin ribbon.  Just the inexpensive standard type available at any craft store.  I wasn't sure if it would accept the paint, but when I tried, instant success!  It was a simple matter to paint the white ribbon with the watercolor paints and get a gorgeous, gradated effect so charactaristic of watercolor paintings.
Now, this is watercolor after all, so the color is not set like a dye.  Don't try to use this painted ribbon in an application where it will get wet.  You'll just end up with a mess.
In dry applications, however, it's absolutely gorgeous!
I particularly loved using it to make this festive bunting wrapping paper.
No bows needed for this festive, fun look!  Just a little ribbon, some of the watercolor paper cut into triangles, and glue.
How would you use this hand-painted ribbon?