Printer-friendly version
Last year, I had the great pleasure of styling a Dia de los Muertos (Day of the Dead) celebration.  For that party, I knew I wanted to create a signature drink around the marigold, an edible flower that's a traditional flowers used in Day of the Dead celebrations. I wanted to use fresh citrus flavors that compliment the bright flavor of the marigold flower, and this is the bewitching drink recipe I developed:  The Marigold Muerte.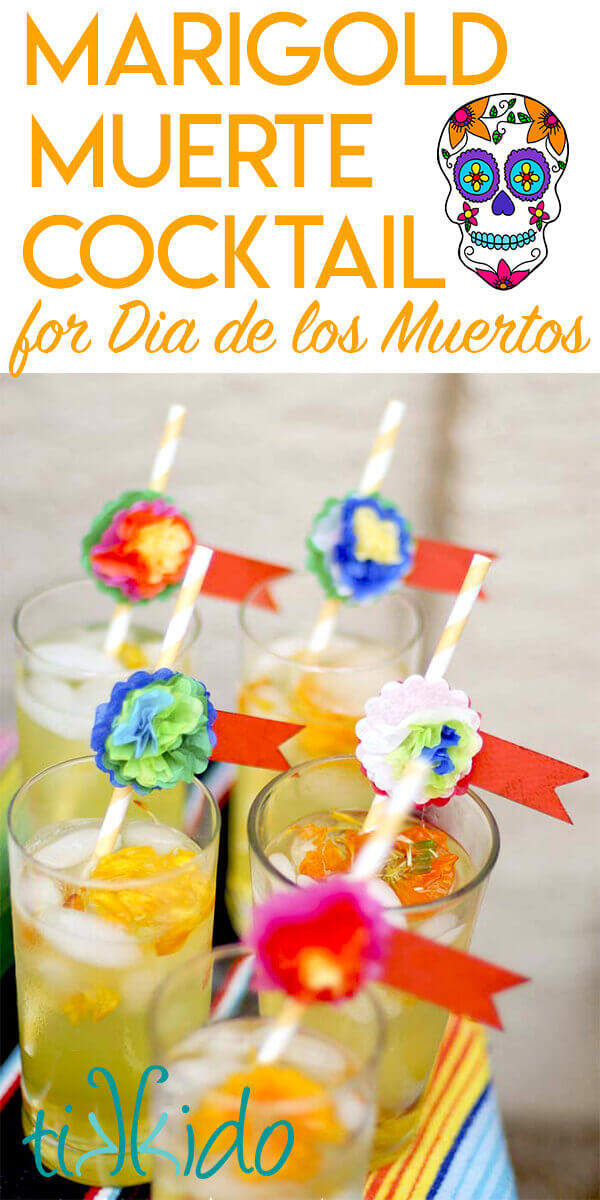 Start by making a marigold infused simple syrup.  Yes, marigold.  The flower.  Marigolds are not only edible, but delicious, with a bright, citrus-like flavor.  Did you know that marigolds are edible flowers?  Neither did I, until I started researching for this party.  But I absolutely love using edible flowers in cake decorating and baking, so I was excited to learn this delicioius factoid.
Marigold Infused Simple Syrup:
Combine equal parts water and sugar in a small saucepan.  Add clean marigold petals to the mixture of sugar and water.
Heat the mixture over a low flame, stirring gently, until all of the sugar is dissolved.  Remove from heat and let the petals steep in the mixture for at least a few hours, preferably overnight.    Remove the petals from the golden-yellow marigold-infused sugar syrup.  Store in the fridge for up to two weeks.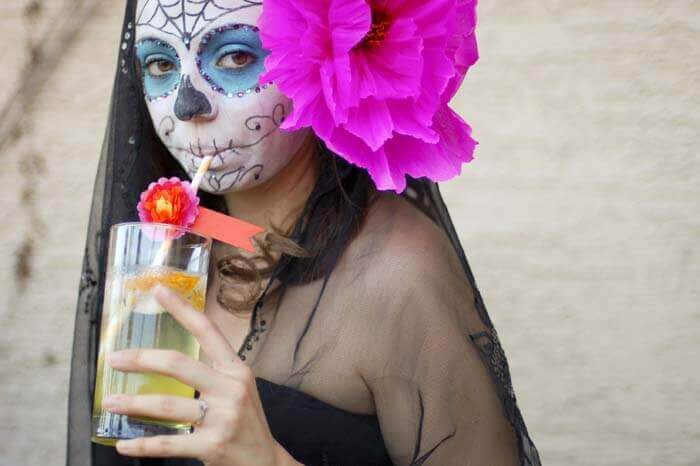 The Marigold Muerte Cocktail Recipe:
1 oz marigold-infused simple syrup
1 oz Limoncello
 6 oz Vinho Verde sparkling white wine
 ice
The natural citrusy flavor of the marigolds pairs exceptionally well with Limoncello, an Italian lemon liquor, and the light fizz of Vinho Verde.  Place ice (with more marigold petals frozen inside, if so desired) in a highball glass.  Add the simple syrup and Limoncello, then fill to the top with Vinho Verde.  Stir gently and serve.  Preferably with a fun straw topped with a festive miniature tissue paper flower.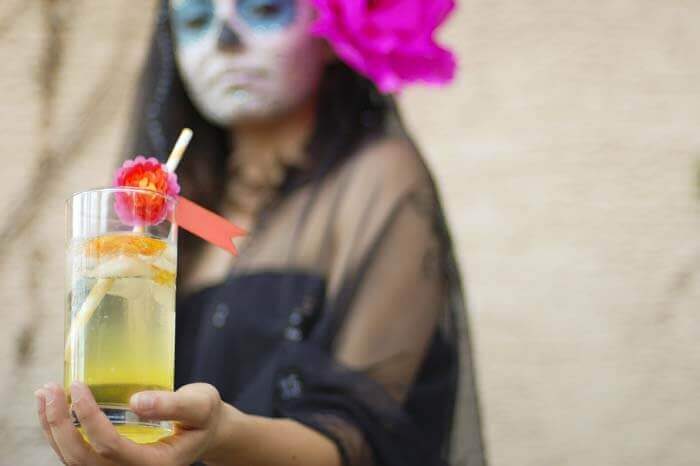 Enjoy!  But be forewarned: this smooth, tasty cocktail is named the Marigold Muerte (Marigold Death) for a reason.  It's strong!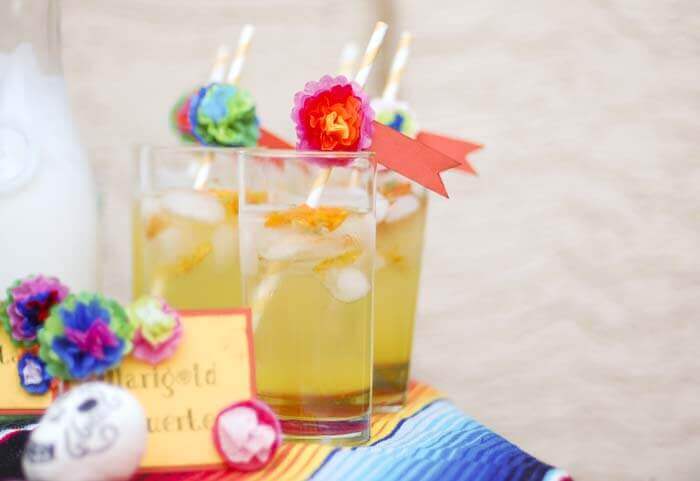 Do you celebrate Dia de los Muertos?  
Other Cocktail Recipes You Might Like: