Printer-friendly version
Looking for the perfect pink drinks for Valentine's day?  You can't go wrong with a classic Shirley Temple.  And if you want an even sweeter treat, make a Shirley Temple Ice Cream Float.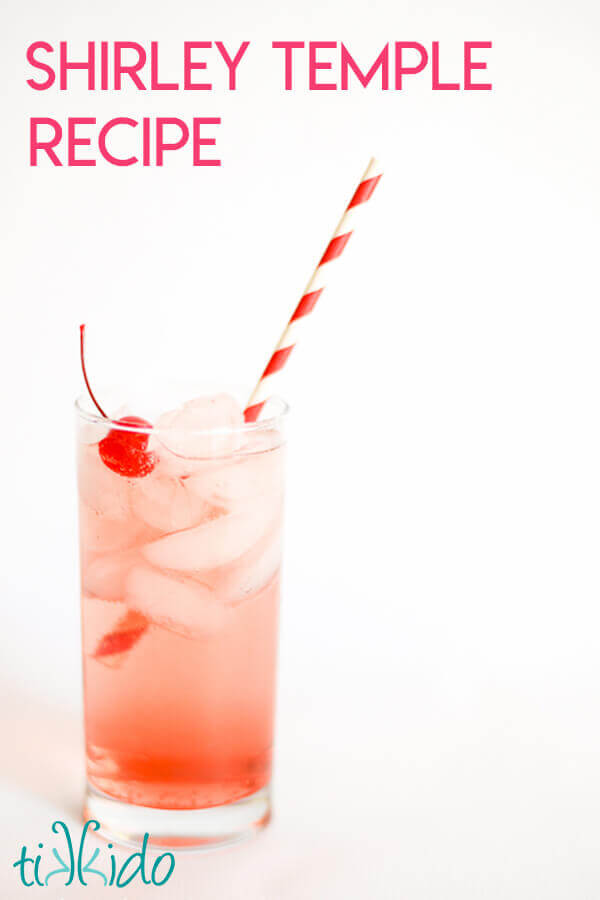 Shirley Temple Recipe:
Lemon lime soda
Gingerale
Grenadine syrup
Maraschino cherry
A classic Shirley Temple is just equal parts lemon lime and gingerale sodas, with a splash of grenadine syrup, and a maraschino cherry for garnish.  
It's simple, refreshing, and pretty, too, just as it is.  Oh sure, you can add various types of liquor to it to make a more adult version of this childhood favorite, but the add-in I love most?  Vanilla ice cream.
Just a scoop of vanilla ice cream turns a classic Shirley Temple into an absolutely amazing Shirley Temple Float.  
The creaminess of the vanilla ice cream is absolutely perfect with the sparkling, light pomegranate flavor of the Shirley Temple.
Who cares if it's still winter?  The time is always right for an ice cream float.  Especially one as perfectly pink and piquant as a Shirley Temple Ice Cream Float.
When was the last time you had a Shirley Temple?