Printer-friendly version
Sharpie Faux Stained Glass Ornaments or Gift Tags Tutorial: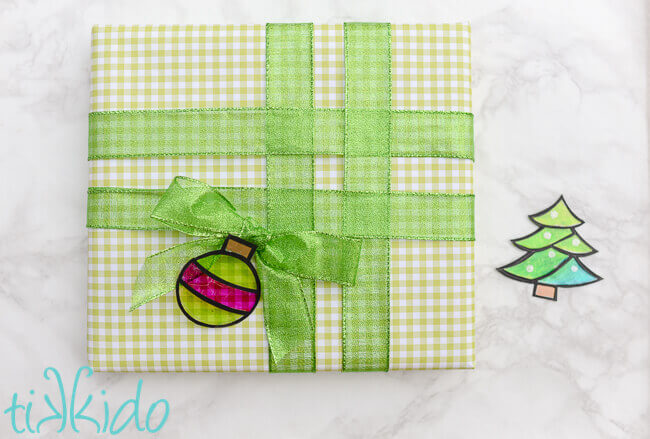 Materials for Faux Stained Glass Sharpie Gift Tags: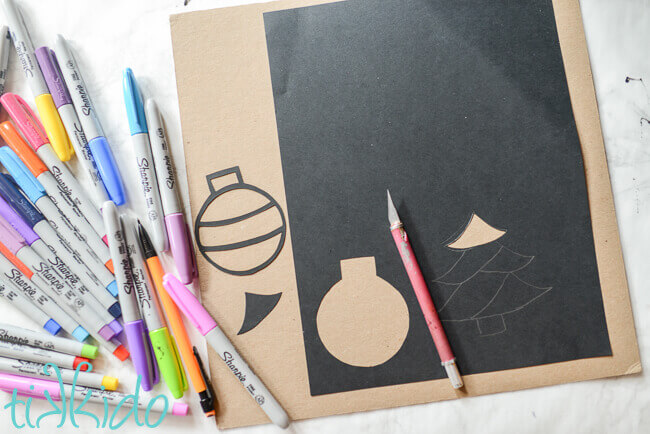 Sketch out the shape of your gift tag and use a sharp craft knife to cut out an outline of the shape from black cardstock.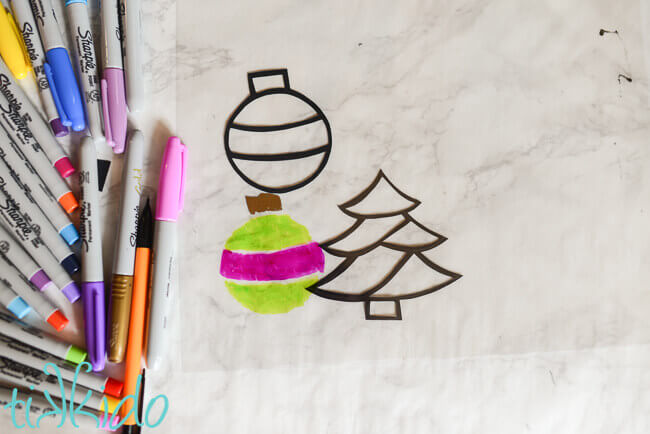 Place the clear plastic (like a sturdy sheet protector) on top of the paper outlines, and color in the segments with Sharpie markers.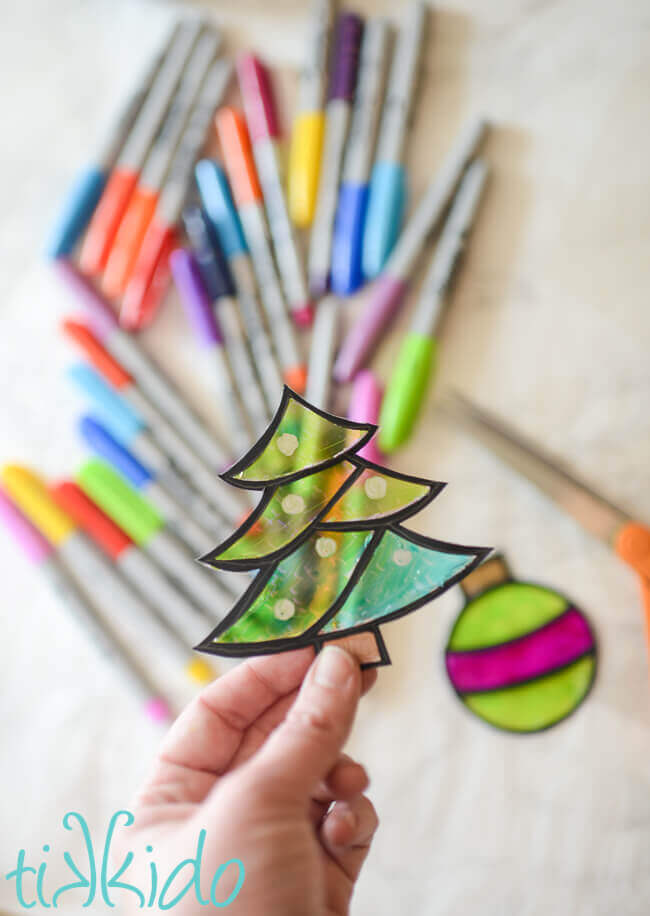 Glue the paper outline to the top side of the Sharpie-colored plastic, and cut away excess plastic.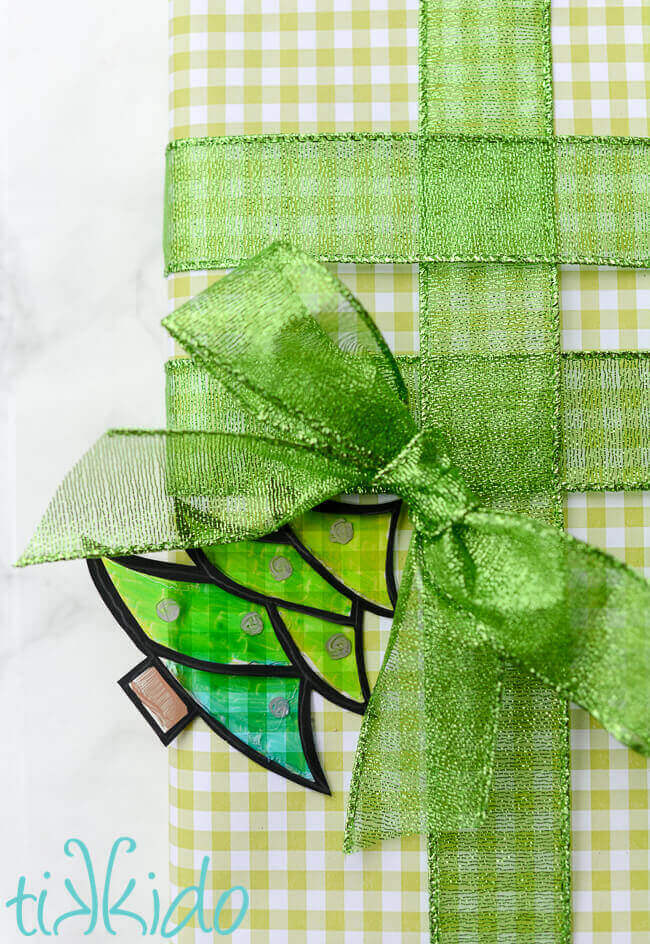 Punch a hole in the top of the gift tag, and dress up a present, or hang it on the Christmas tree as an ornament.
What do you like to make with Sharpies?