Printer-friendly version
If you've been following my blog for any length of time, you probably already know about my love of creative gift wrapping.  I found a couple darling knit-style wrapping papers in the stores this year, and knew I wanted to use them to create some beautiful presents to put under the tree this year.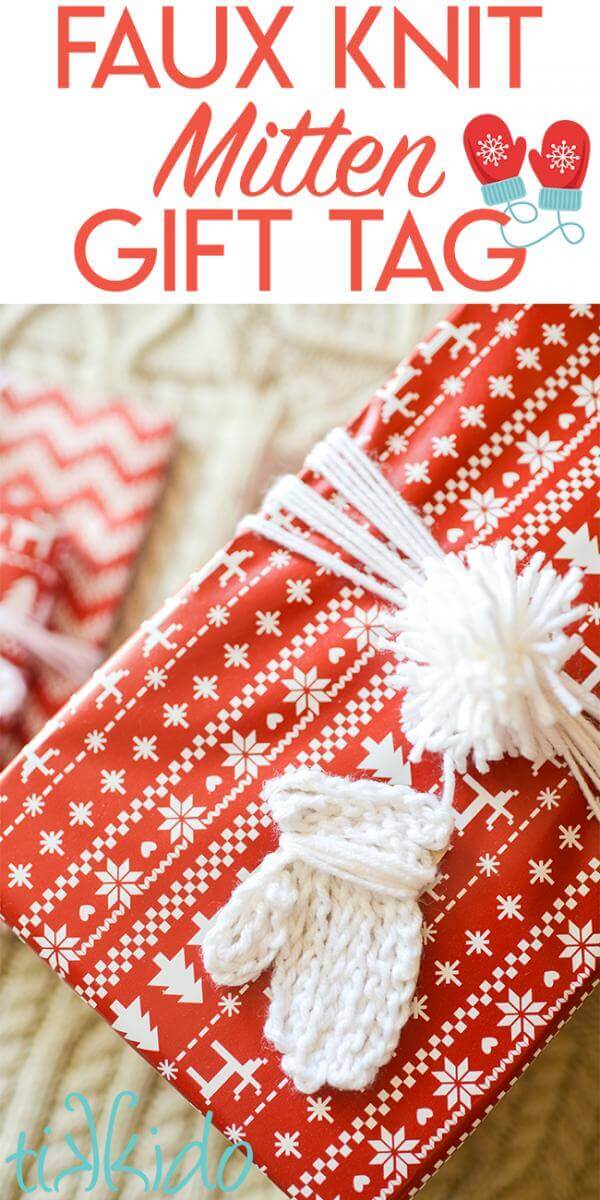 My first idea was to finger-knit some ribbon for the packages, but the white yarn I had was too thin and it looked perfectly terrible, so I came up with a new plan: faux knit mitten gift tags for the gifts.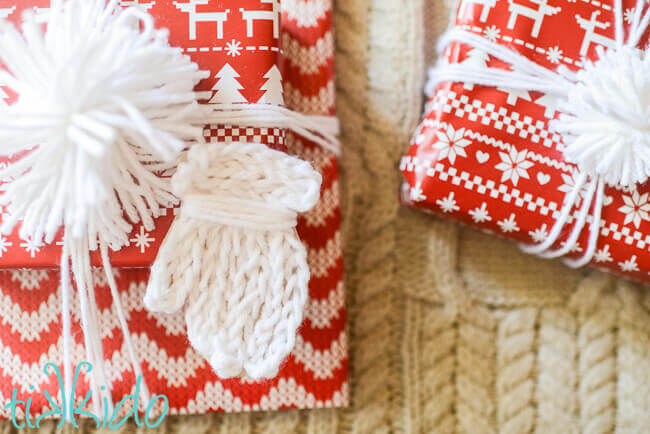 These worked out just like I imagined they would, and I love them so much!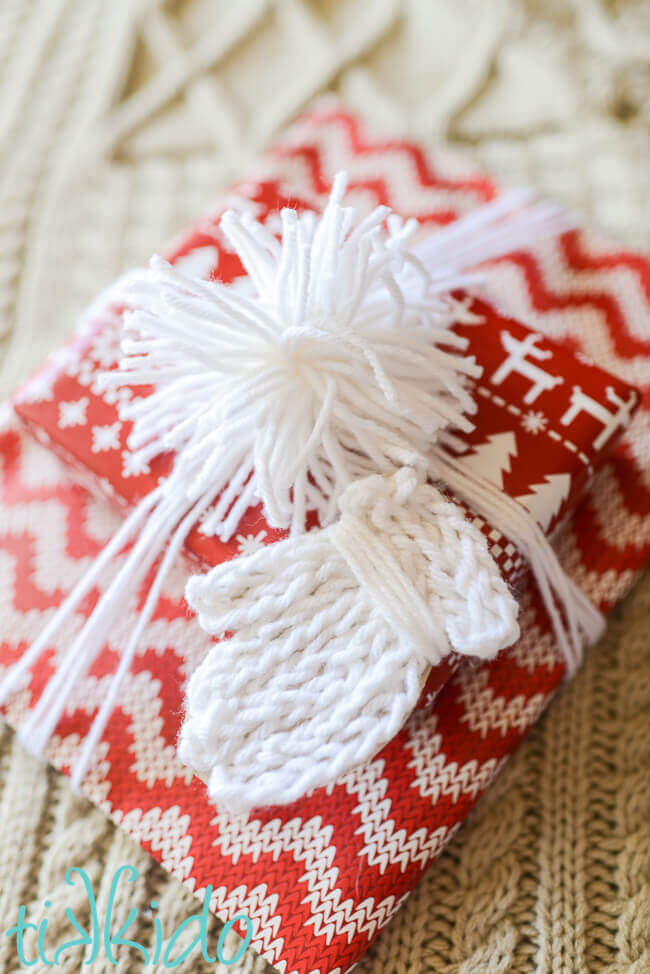 They're the perfect cozy touch to go with the sweater-themed giftwrapping paper.
DIY Faux Knit Mitten Christmas Gift Tags Made with Yarn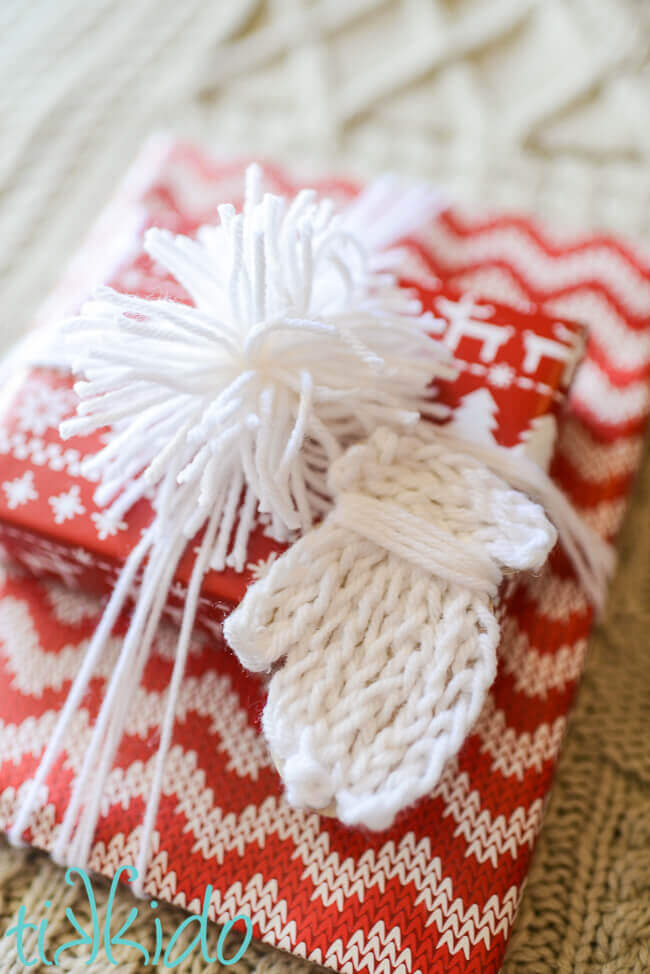 This mitten gift tag is soft yarn on the front, and cardstock on the back.  Use it as gift tag, or even hang it on the tree as a Christmas ornament.  Or both!   Who says you have to choose just one?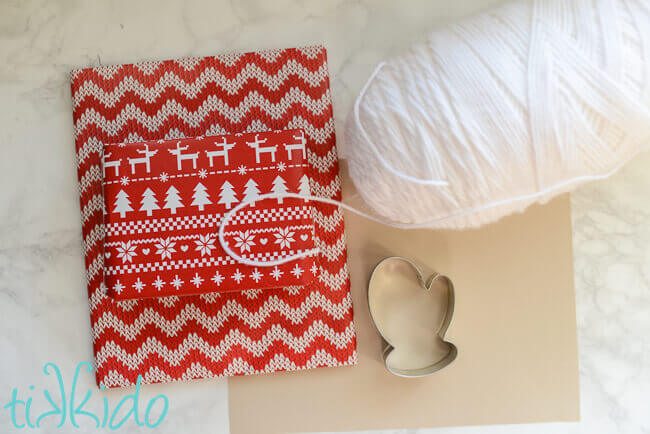 Materials for Faux Knit Mitten Gift Tags: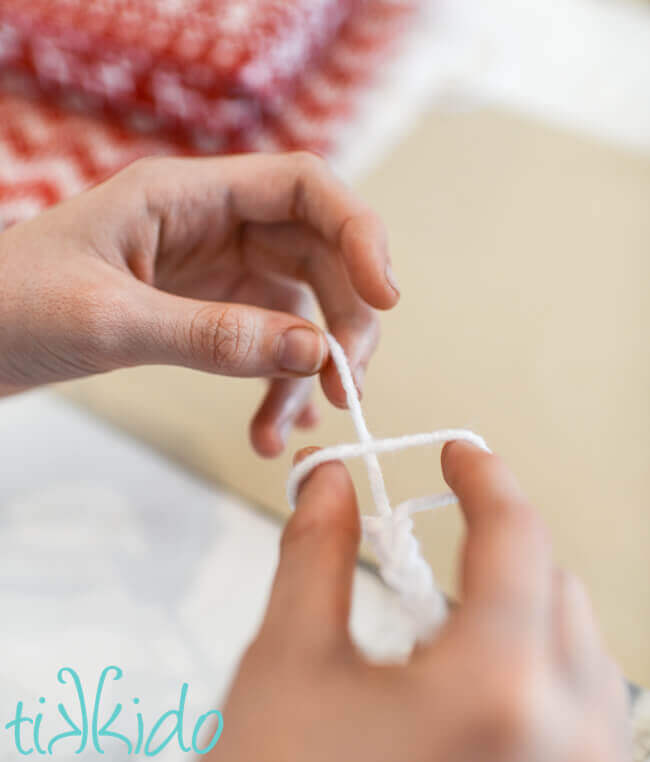 I call this a faux knit mitten gift tag, but I actually did a very simple crochet chain for this project.  You could certainly use a crochet hook to do this, but since I don't crochet, and don't own a crochet hook, I just used my fingers.  It's easy and quick, if you just want to make a simple chain.
Start by typing a loop in the end of a string of yarn.  Put your thumb and forefinger through the loop, and reach through to pinch the yarn and pull it through the existing hoop.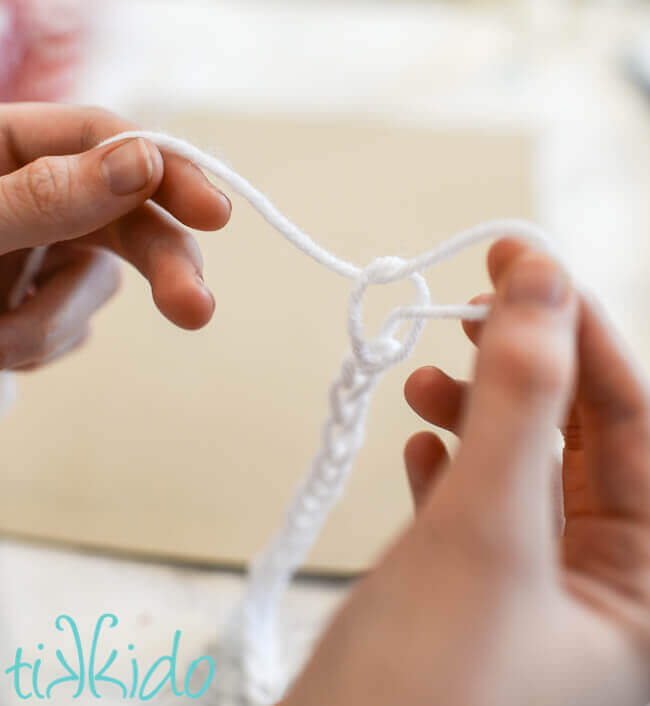 Pull the yarn gently to tighten the chain and shorten the new loop, then complete the process.  Again and again and again, until the chain is as long as you want it to be.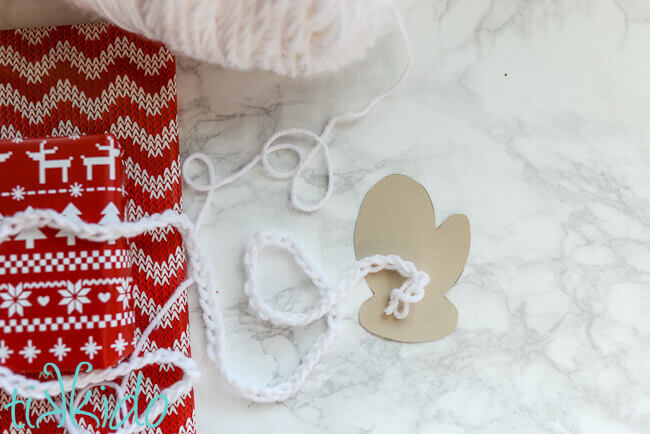 I didn't measure my chain, but I'm guessing you'll need 18-24 inches of chain for each gift tag.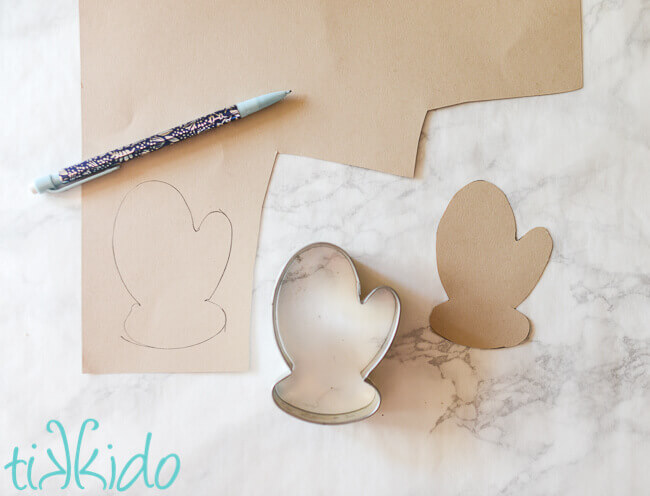 I cut my mitten shapes out by tracing a cookie cutter I already had, but you could easily just freehand the design.  Cut the shape out of cardstock.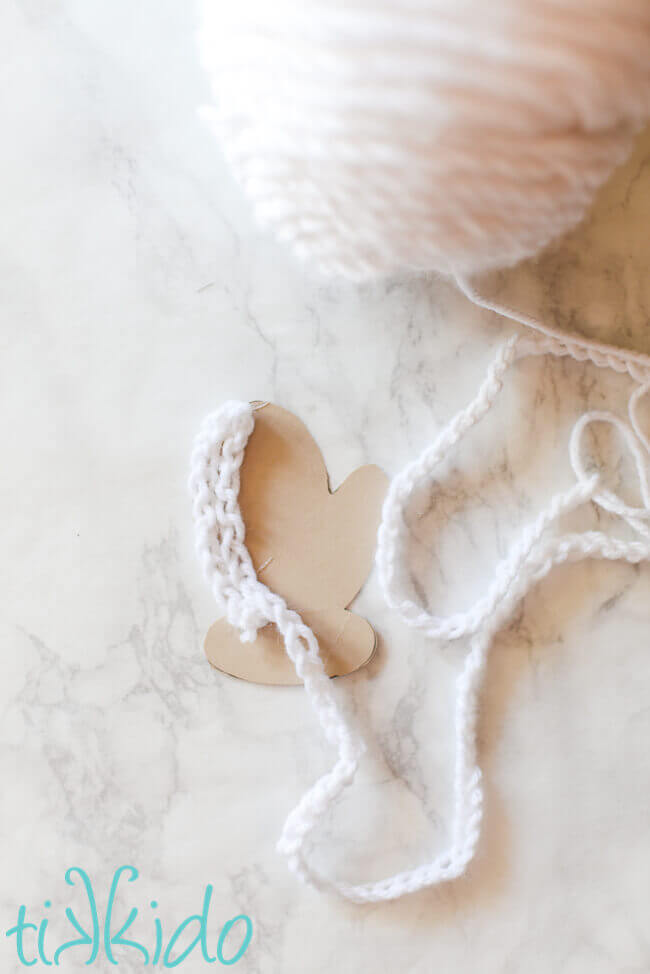 Glue the yarn chain to the cardstock mitten base, zigzagging the chain up and down so it looks like a knit mitten.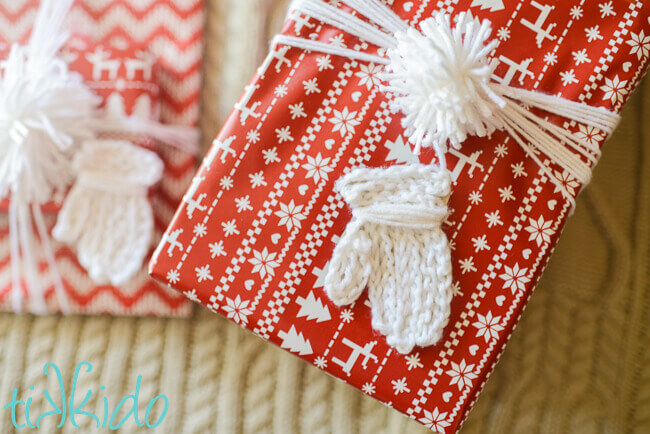 Pretty snazzy, right?  I love giving beautifully wrapped gifts!  If you like creative gift wrapping as much as I do, be sure to follow my Pinterest board on the subject, so you can see all the great ideas I've collected from around the web.
Other Gift Wrapping Tutorials You Might Like