Printer-friendly version
If you've been following my blog for any length of time, you probably already know about my love of creative gift wrapping.  I found a couple darling knit-style wrapping papers int eh stores this year, and knew I wanted to use them to create some beautiful presents to put under the tree this year.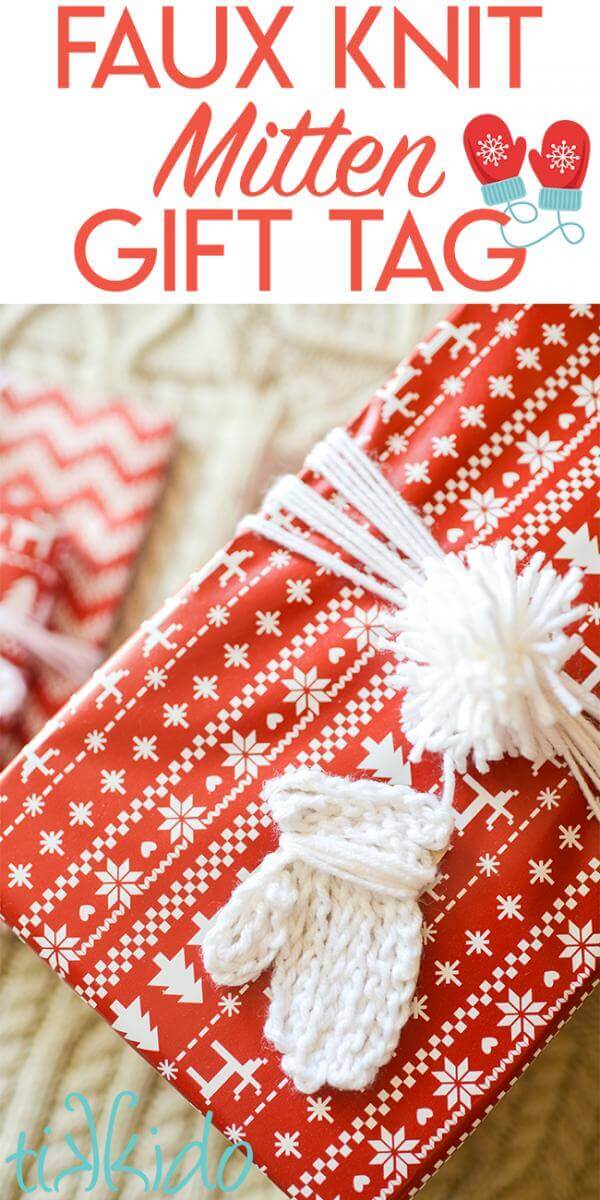 My first idea was to finger-knit some ribbon for the packages, but the white yarn I had was too thin and it looked perfectly terrible, so I came up with a new plan: faux knit mitten gift tags for the gifts.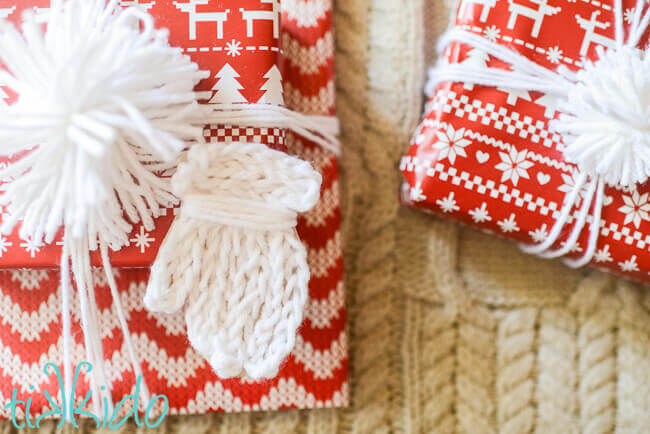 These worked out just like I imagined they would, and I love them so much!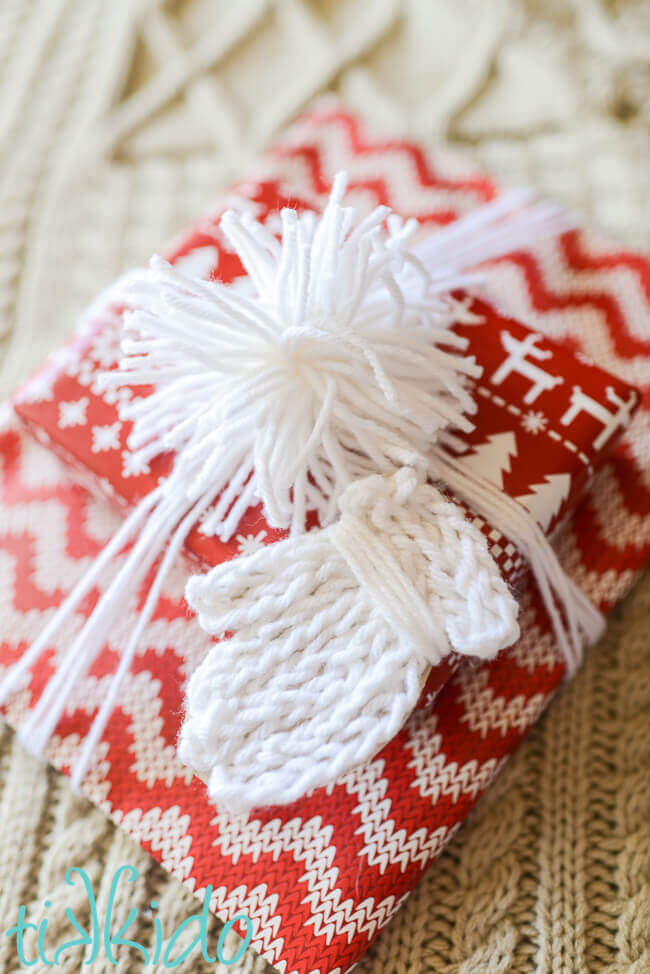 They're the perfect cozy touch to go with the sweater-themed giftwrapping paper.
Ready for the full tutorial and all the details?  Head to page two.