Printer-friendly version
Looking for a cute, easy, non-candy Valentine to give to friends?  These butterfly bubbles valentines are easy and fast to make, and are incredibly inexpensive, too.  The perfect project for a classroom full of friends.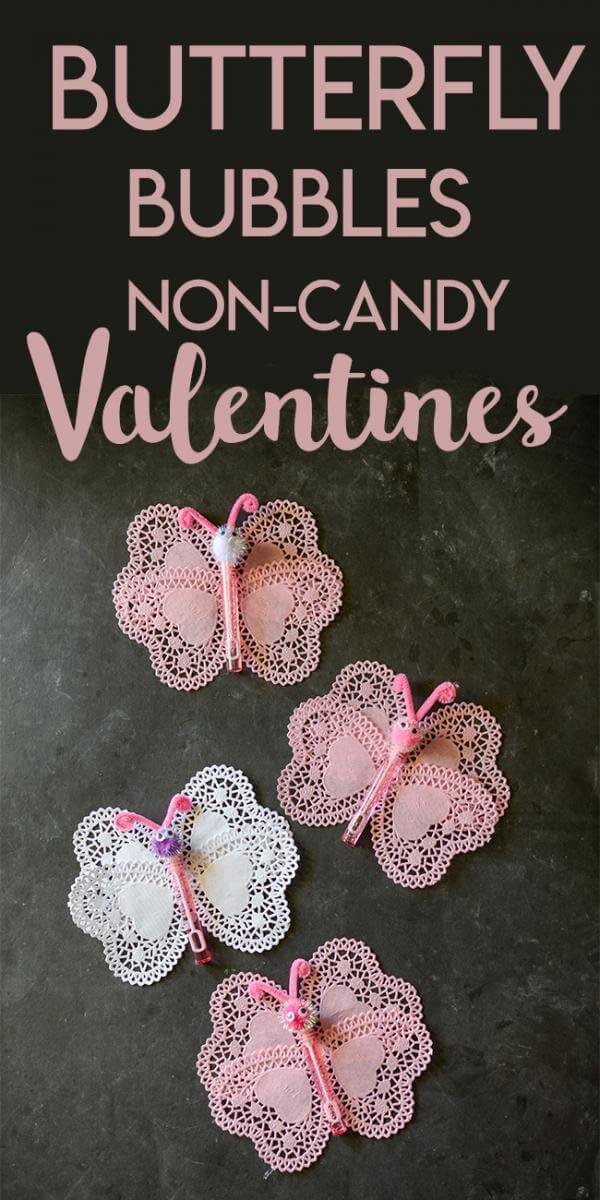 Hearts, bubbles, and googly eyes--what's not to love?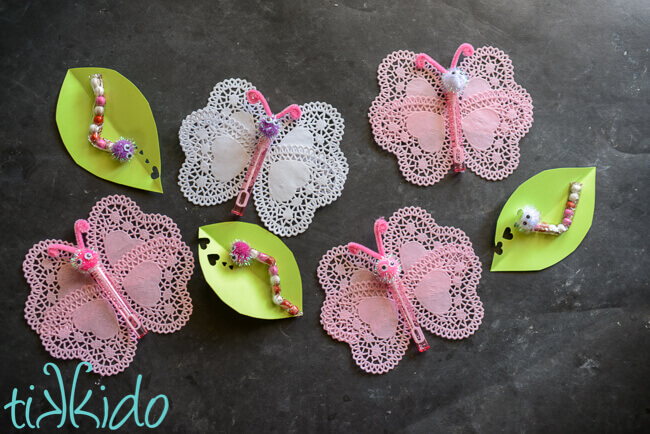 And they go along perfectly with the chocolate love bug caterpillars I made last week!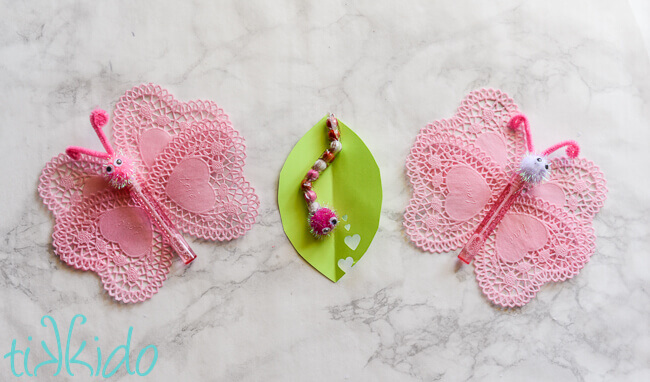 Now all I have to do is figure out a decently cute chrysalis Valentine and I can give the whole butterfly life cycle for Valentine's day!
Butterfly Bubbles Non-Candy Valentine Tutorial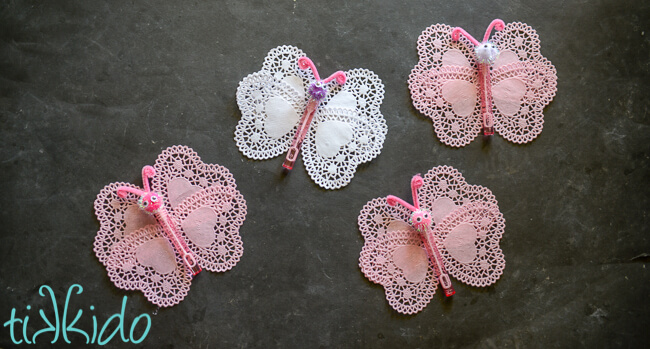 Materials for Butterfly Valentines Made from Bubbles: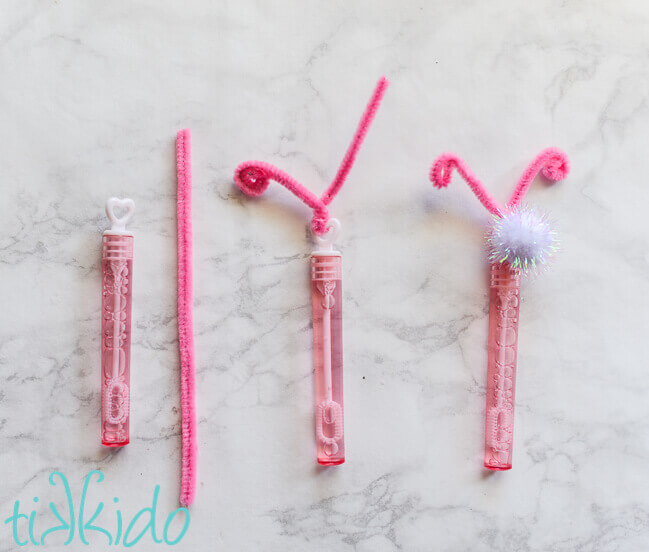 The body of the butterfly is made with mini bubble wand favors.  I bought mine at my local dollars store (8 pack for $1), but you can find similar items on Amazon (like these) as well.
Cut a pipe cleaner in half.  Twist the center of the piece of pipe cleaner around the open heart on top of the stopper on the bubbles.  Curl the ends of the pipe cleaner down to tuck away any sharp ends and make them look more like butterfly antennae.  Glue a pom pom to the bubble wand stopper, and add googly eyes.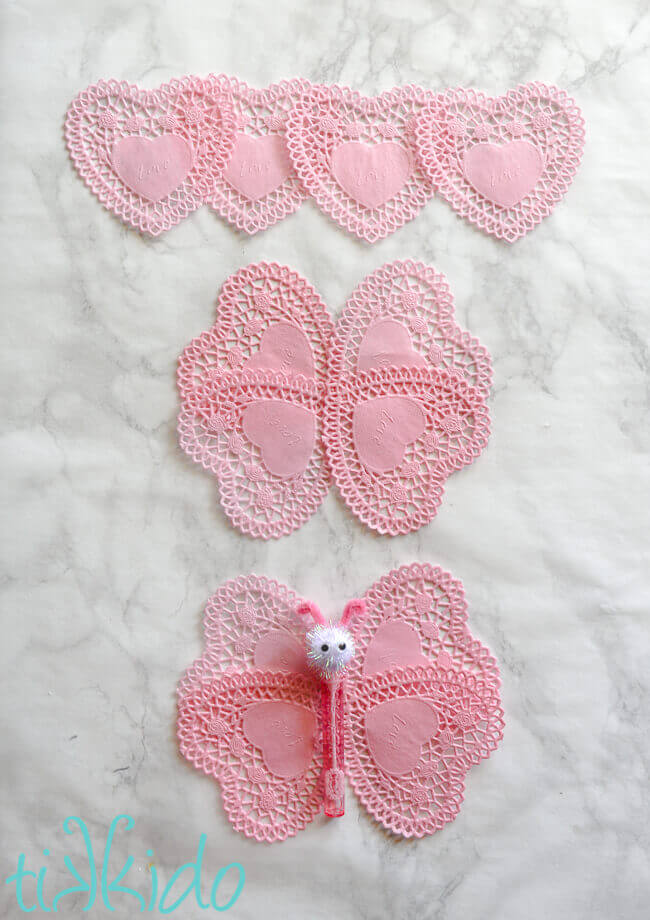 The butterfly's wings are made out of miniature heart-shaped doilies.  Glue the doilies together first, then glue the butterfly body on top of the wings.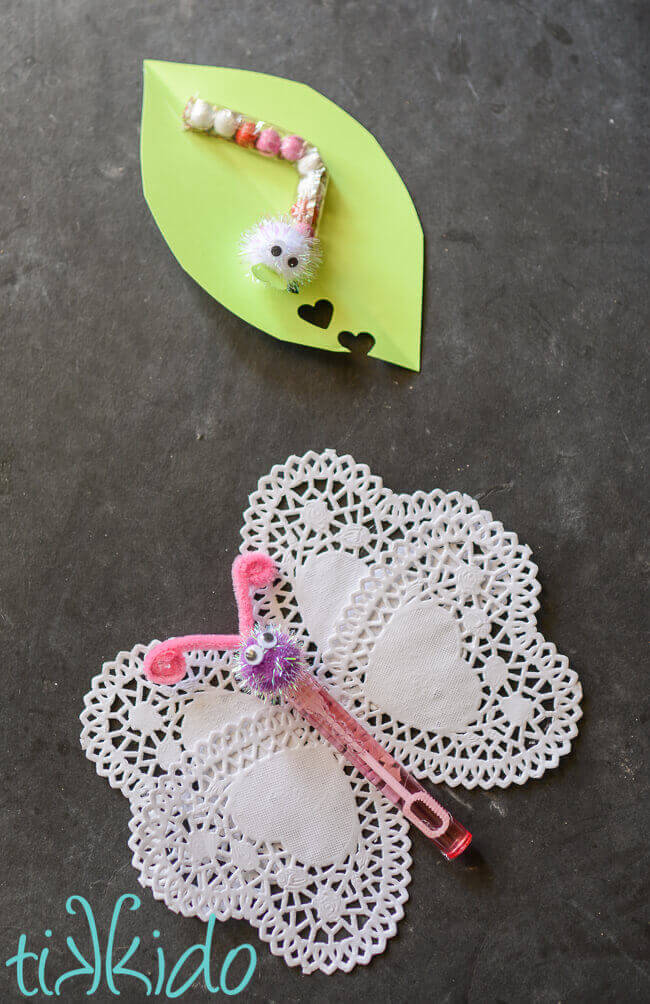 Either of these love bug valentines are sure to be a hit with the kids in your life!