Printer-friendly version
I'm having fun coming up with DIY Valentine's day ideas this year, and I even made a free printable Harry Potter Valentine's day card for you!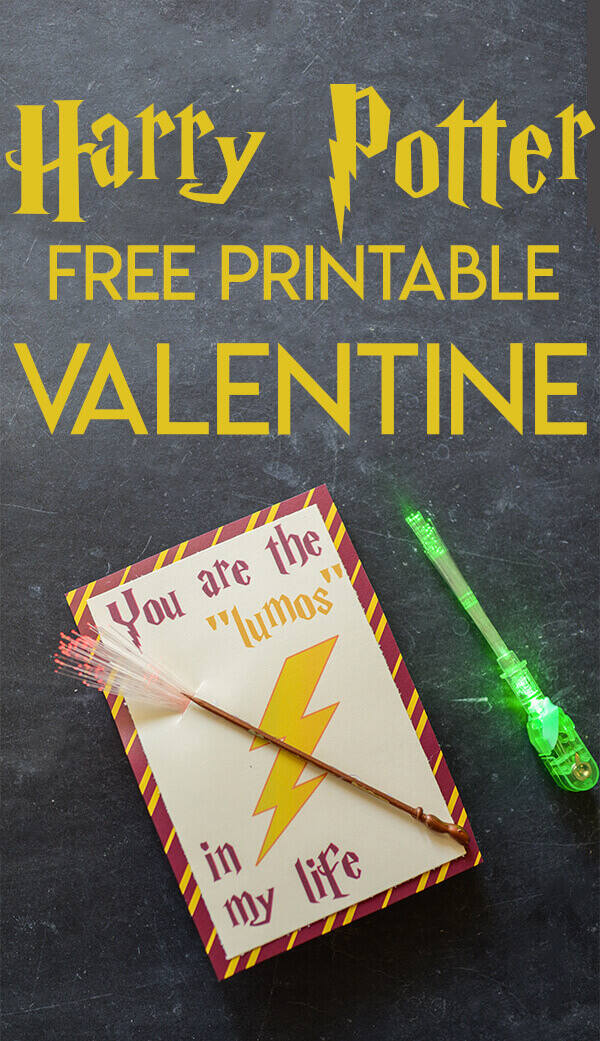 It even lights up and has a mini wand!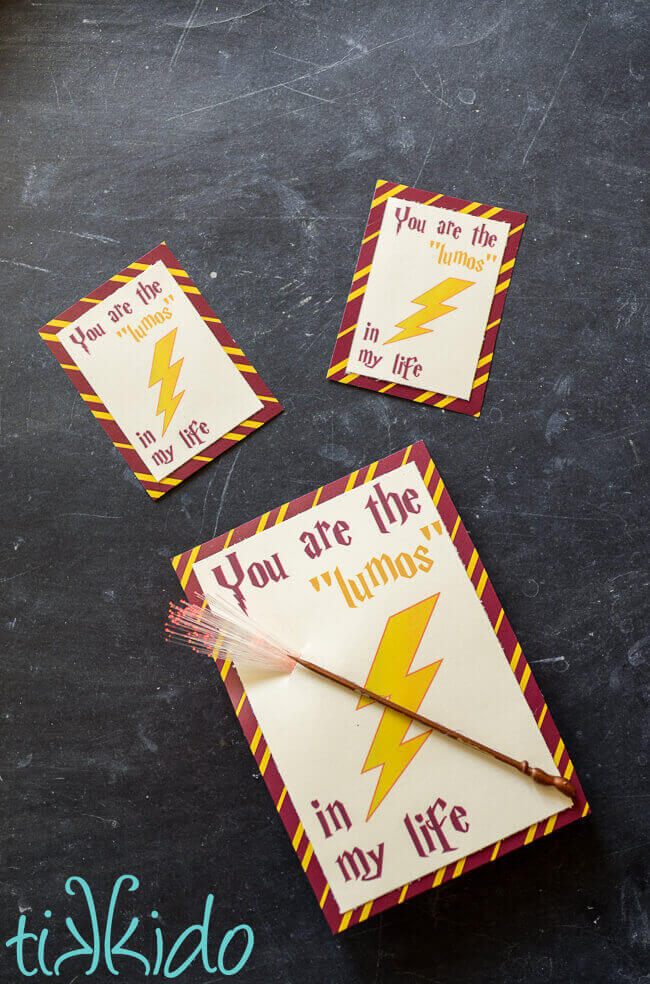 I also made more traditionally sized small, basic versions of the valentine, too.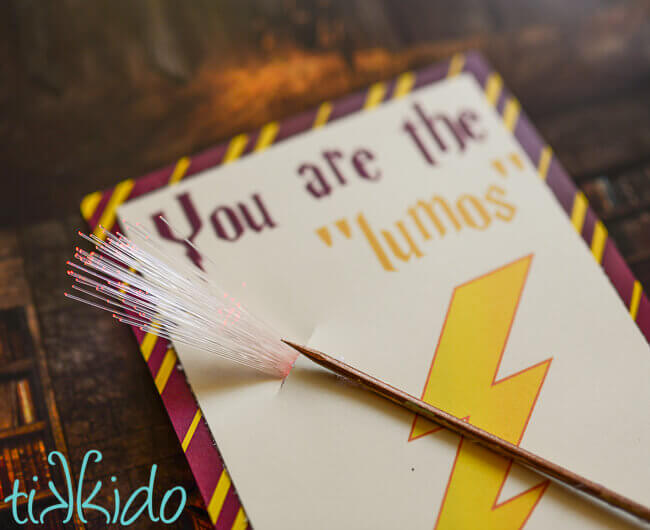 But the fiber optic finger lights make a fun, non-candy little toy to give along with the valentines.  I bought mine in a 3-pack at the dollar store, so it's pretty inexpensive.
LED Fiber Optic Light Up Harry Potter Valentine Tutorial (with Free Printable Cards)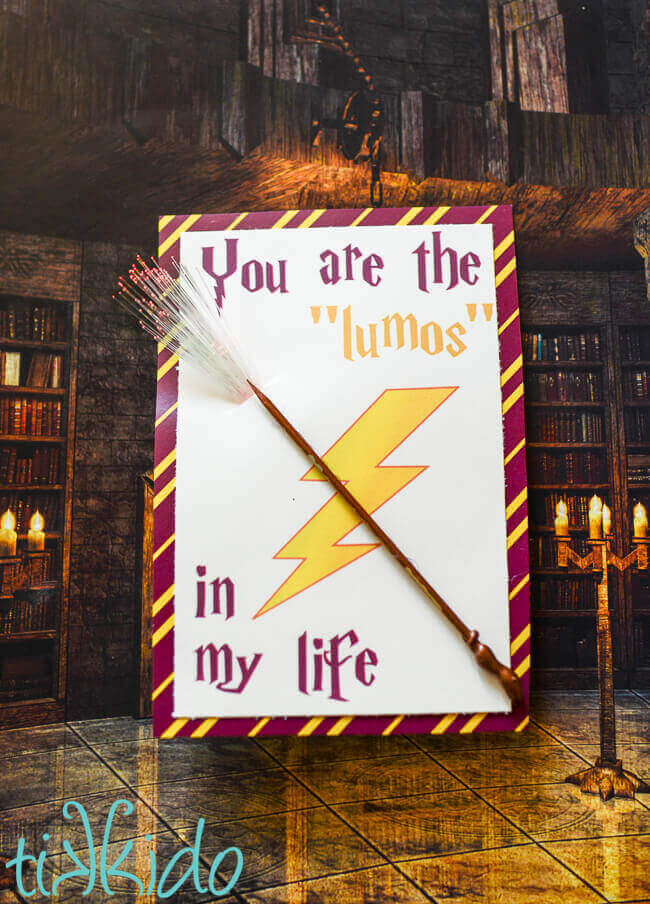 Who provides the magical light in your life?  Those people definitely need one of these Harry Potter light up valentines.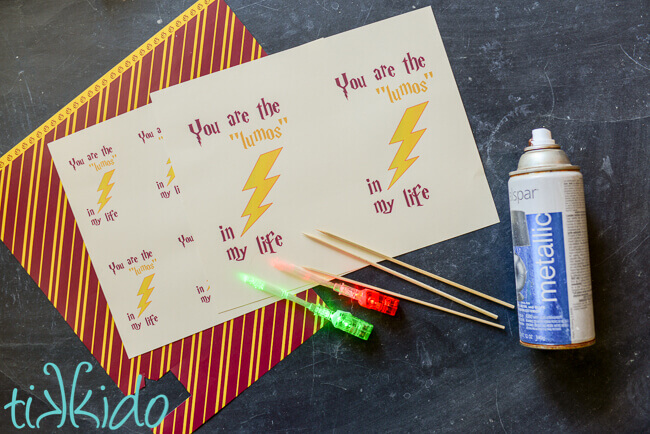 Materials for Light Up Harry Potter Printable Valentines: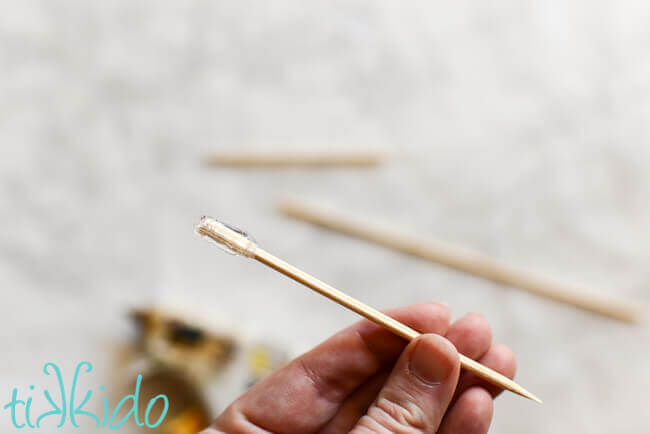 You've seen those awesome tutorials for turning chopsticks into magic wands using hot glue and paint, right?  I adapted that technique on a small scale to make my miniature wands.  Break the bamboo skewer to whatever length you like, use the hot glue to create a handle.  Once the glue is dry, spray paint the miniature magic wand.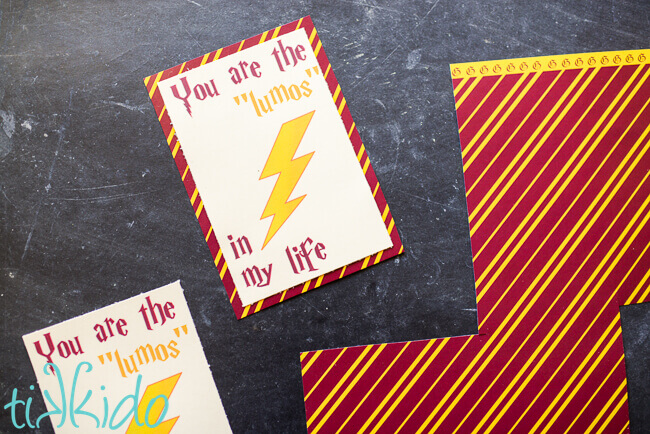 Print out the free printable Harry Potter valentines (large size for this tutorial).  Trim to size and back with Harry Potter themed scrapbook paper (optional, but it makes all the difference).
Harry Potter Printable Valentine (Large Version):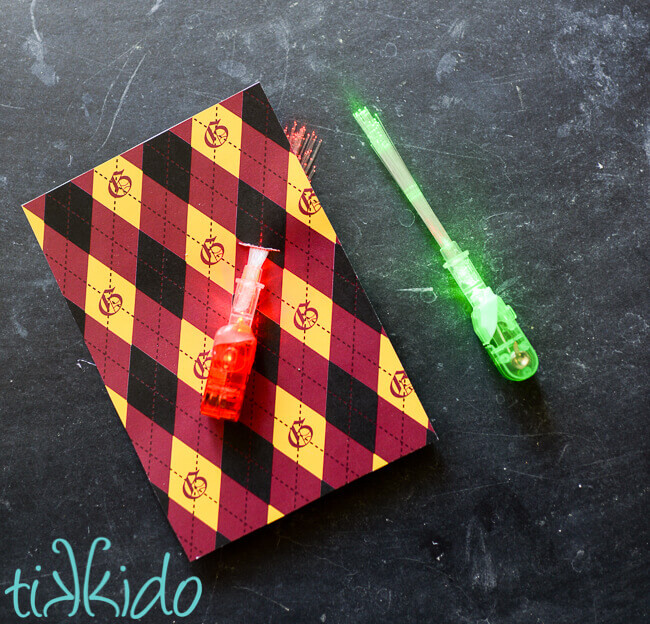 Cut a slit in the valentine and slip the fiber-optic portion of the finger lights through the slit in the back.  Use a dab of hot glue or some tape to secure the finger light in place.
Harry Potter Printable Valentine (Small Version):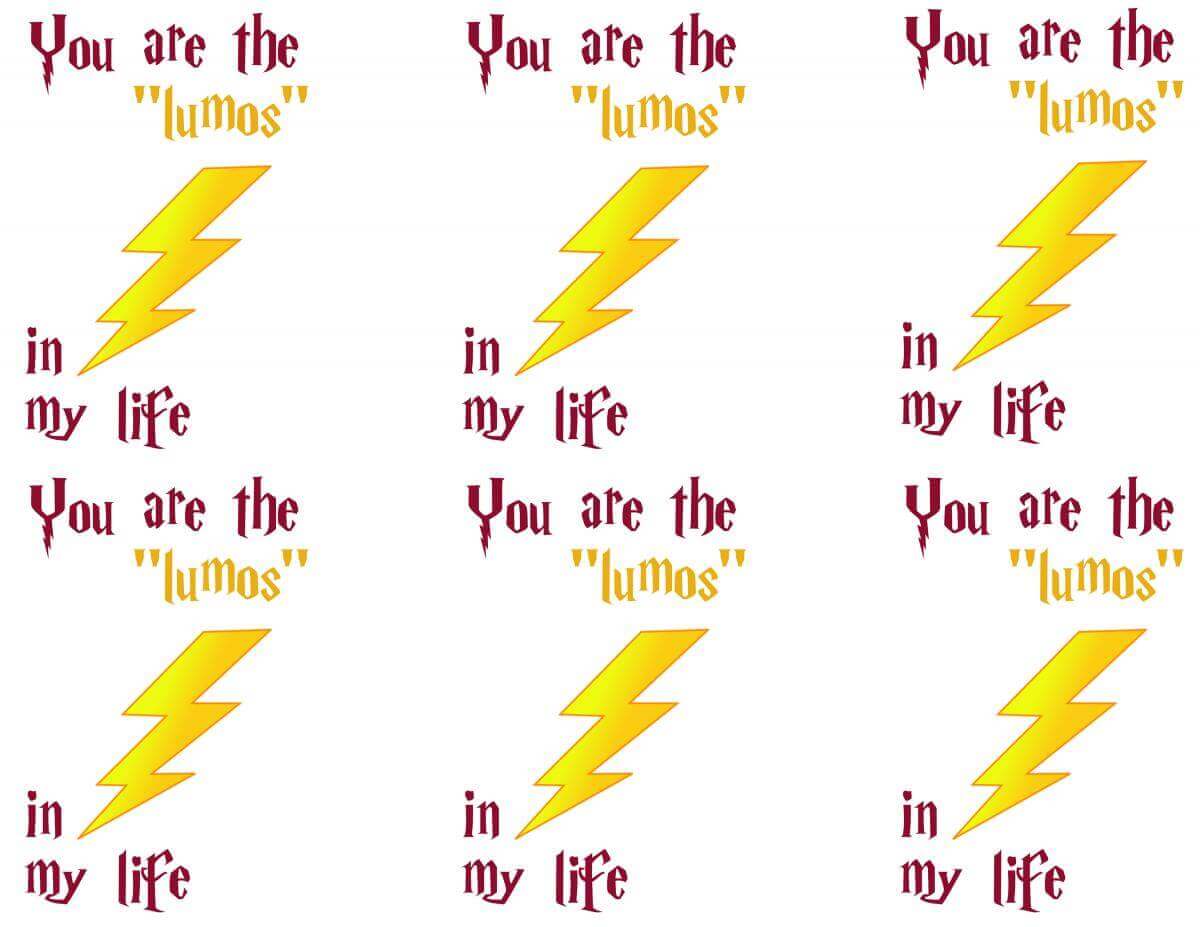 I also made a smaller version to print and make just very simple Harry Potter valentines.  There are six to a page of the small ones, two to a page of the large ones.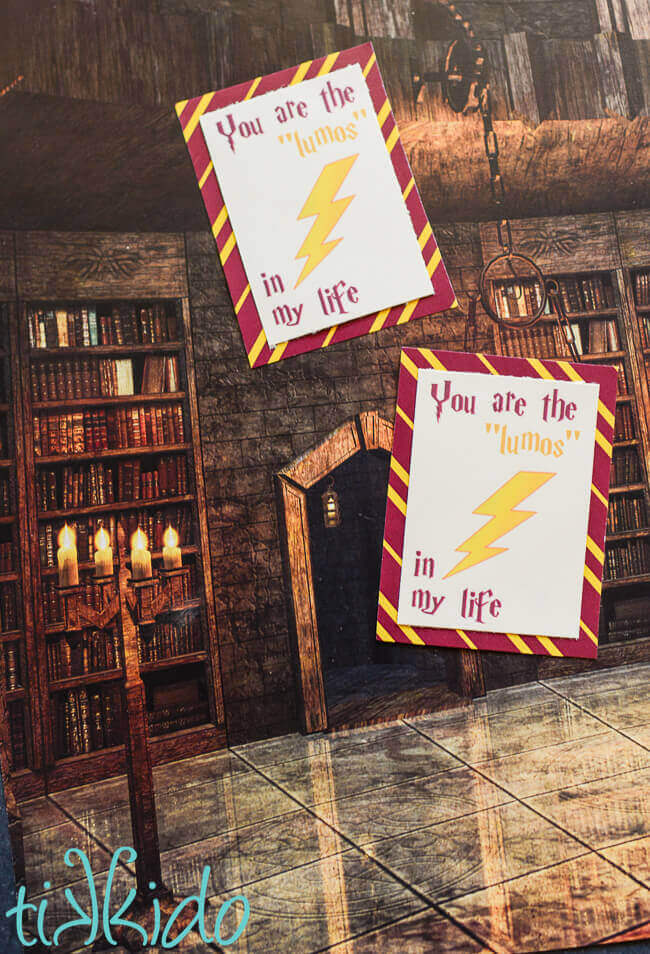 Still cute and perfect for those Harry Potter fans!  The scrapbook paper pack I used comes with papers in all four house colors, so you could have fun "sorting" all your classmates into different houses.