Printer-friendly version
I'm having fun coming up with DIY Valentine's day ideas this year, and I even made a free printable Harry Potter Valentine's day card for you!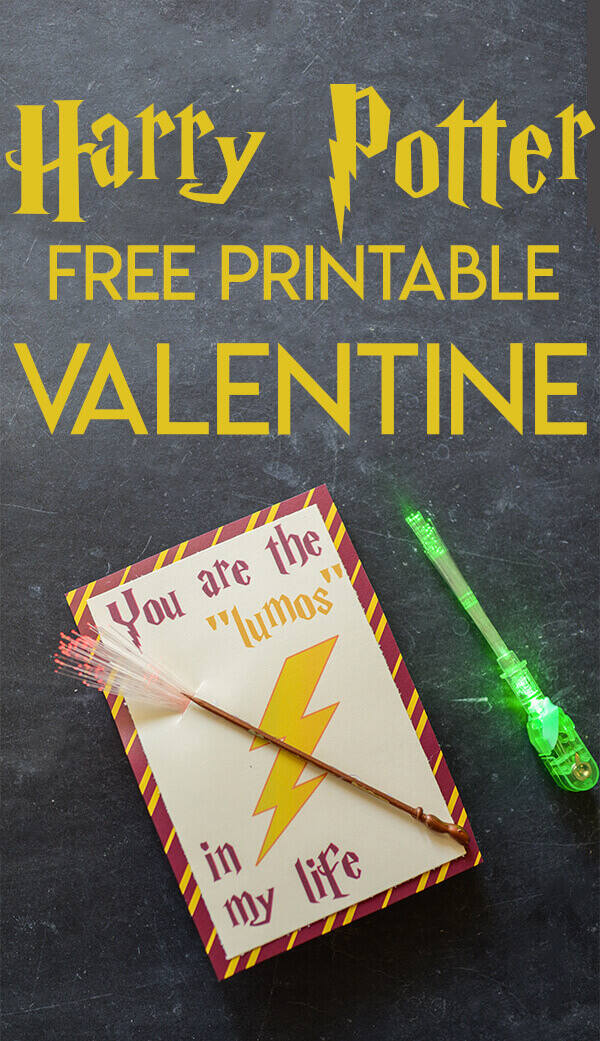 It even lights up and has a mini wand!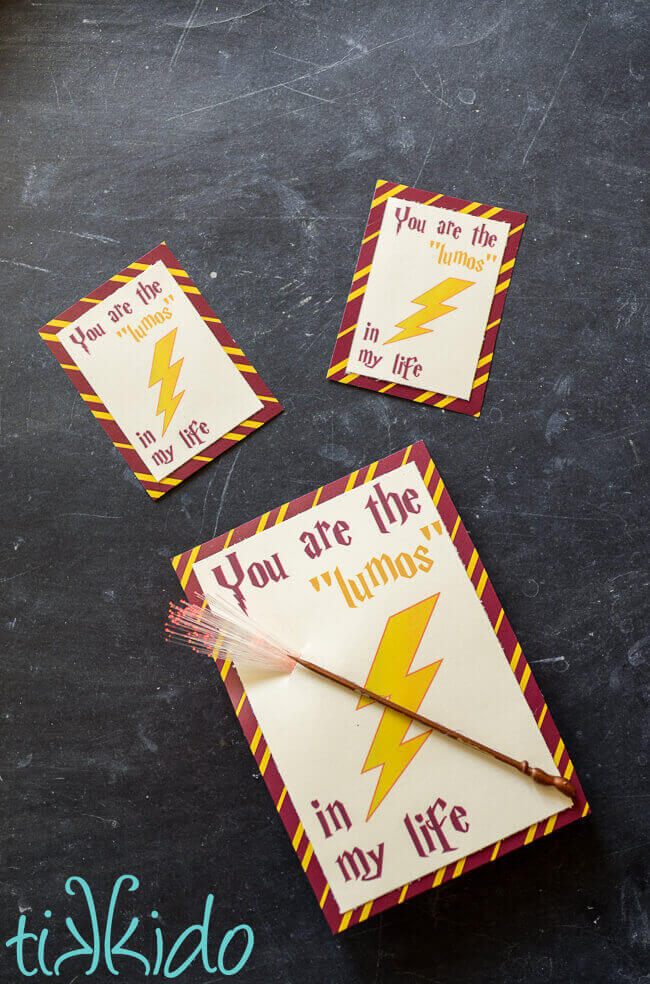 I also made more traditionally sized small, basic versions of the valentine, too.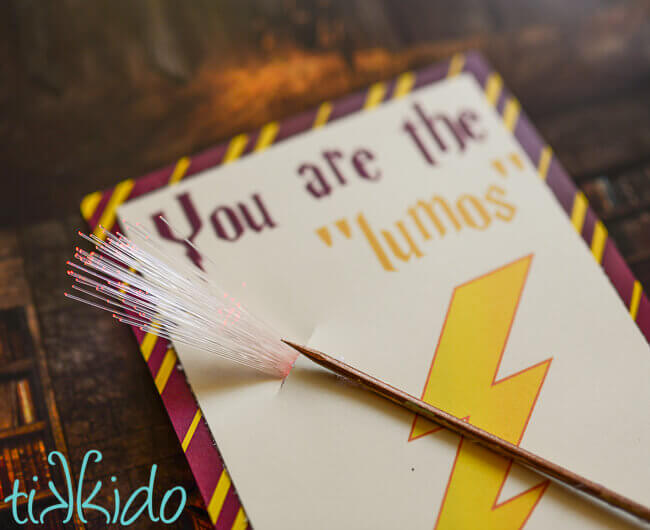 But the fiber optic finger lights make a fun, non-candy little toy to give along with the valentines.  I bought mine in a 3-pack at the dollar store, so it's pretty inexpensive.
Ready for the full tutorial and all the details and the free printable Harry Potter valentines?  Head to page two.