Printer-friendly version
We still have too much candy left over from Halloween, so I'm not eager to bring any more sweets into the house for Valentine's Day.  Especially since Easter is right around the corner.  So I went to my local dollar store looking for inspiration to make a cute non-candy Valentine, and came up with this Valentine's Day Stationary Supplies Flower.  It's made with a pencil, a pencil sharpener, and foam stickers!  All things I dearly loved receiving when I was a kid.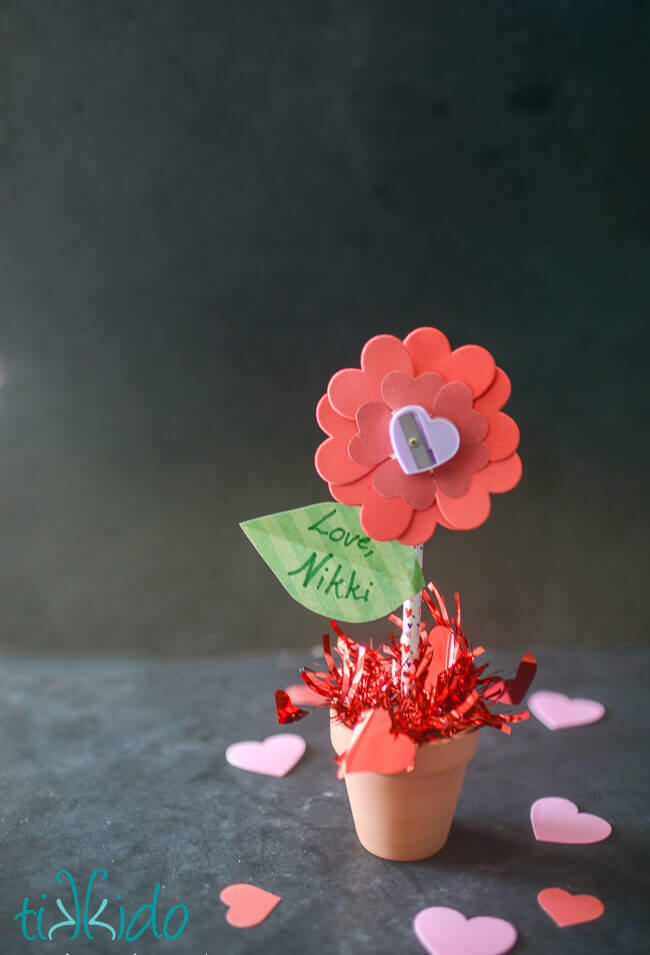 And the whole project costs about $0.55 to make each one.  I can fit that in the budget.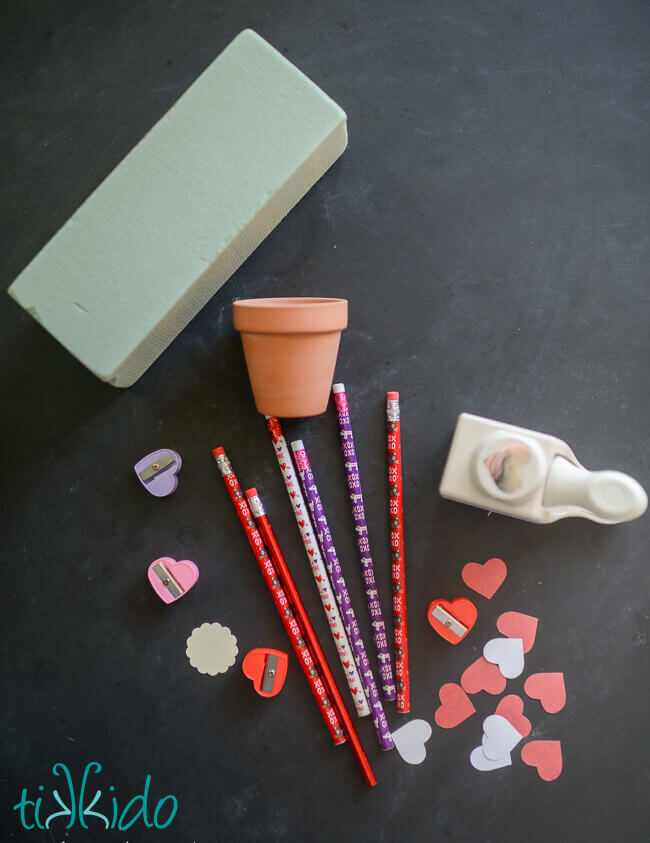 All materials (except the red scrapbook paper and heart shaped punch I used) were bought at the dollar store.  To make the Stationary Valentine's Day Flower, I used:
Valentine's day pencils (12 pack for $1)
heart shaped pencil sharpeners (9 pack for $1)
tiny terracotta pots (3 pack for $1)
heart shaped foam stickers (great big pack for $1)
dry floral arranging foam ($1 for a good sized brick)
one strand of Valentine's day tinsel garland
red scrapbook paper (from my stash)
heart shaped punch (you could just use more of the heart shaped foam stickers instead)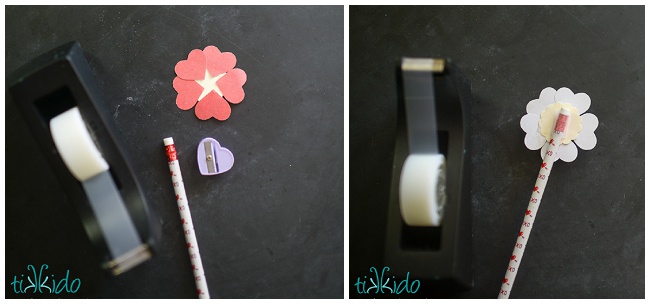 I cut out a circle of cardstock to use as a base for my flower.  Actually, I used a scalloped circle punch, but since nobody will really see this part of the craft, it doesn't need to be perfect or pretty at all.
I glued my red scrapbook paper hearts to the cardstock base circle, like petals on a flower.
I used tape to attach my paper flower to the front of my Valentine's day themed pencil.  I didn't want to glue it in place, because I wanted the flower to be easy to remove so the kids could use the pencil.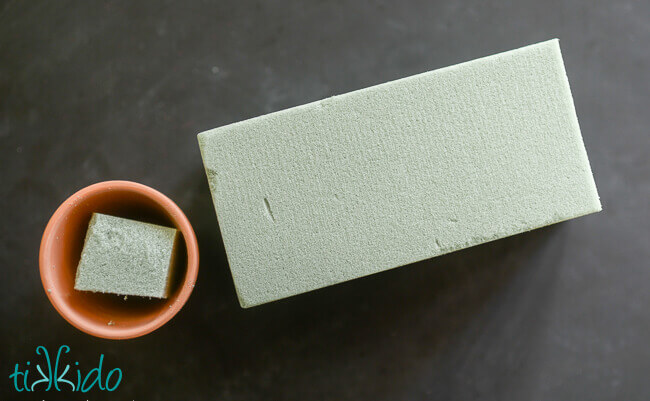 I cut a small chunk of the dry floral foam, and inserted it into the terracotta pot.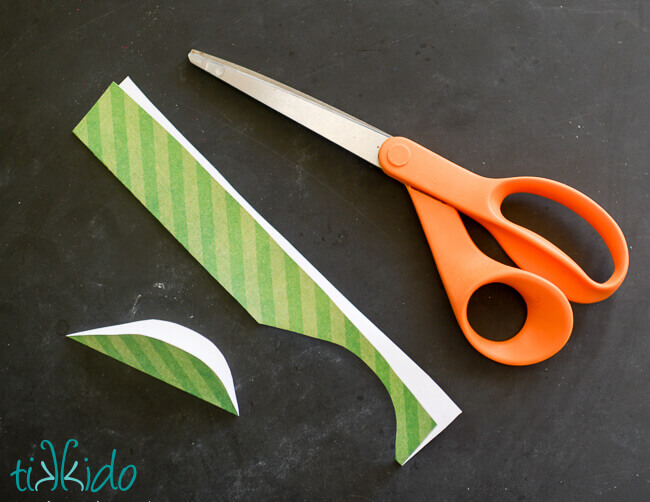 I cut a simple leaf shape out of green scrapbook paper I had in my stash.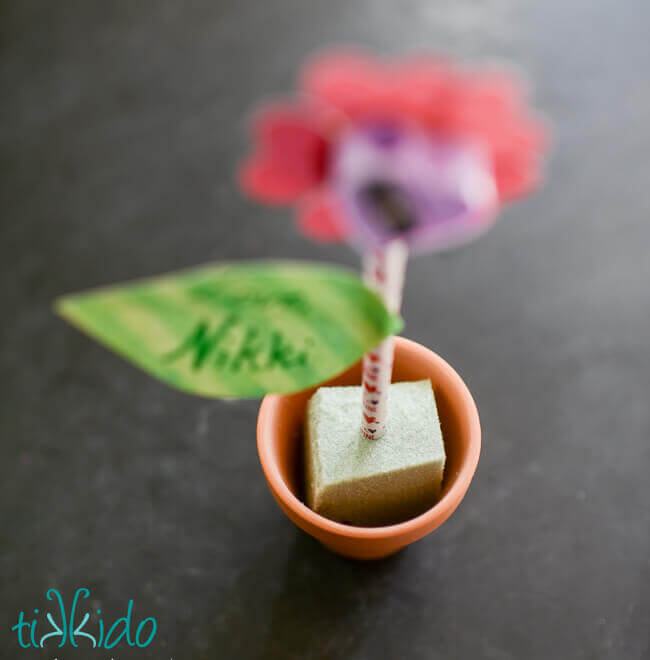 Assembling the stationary supplies flower was as simple as inserting the pencil into the foam, and taping the paper leaf to the pencil.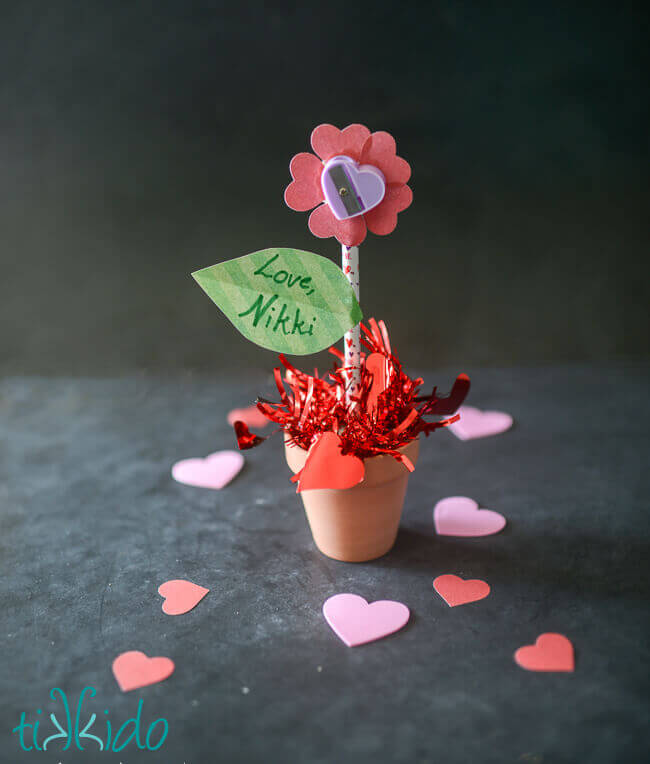 A tiny dab of hot glue held the pencil sharpener to the center of the flower, and a little bit of Valentine's Day garland to cover the foam in the pot.   Tape didn't hold the pencil sharpener to the center of the flower well enough (at least invisibly enough and well enough), and by just using a tiny bit of hot glue, the pencil sharpener was nice and secure, but easy to pull off the flower when time for use.  
It was cute like this, but I ended up liking the overall effect a lot more when I taped some foam heart shaped stickers to the backside of the flower to add an extra layer of petals.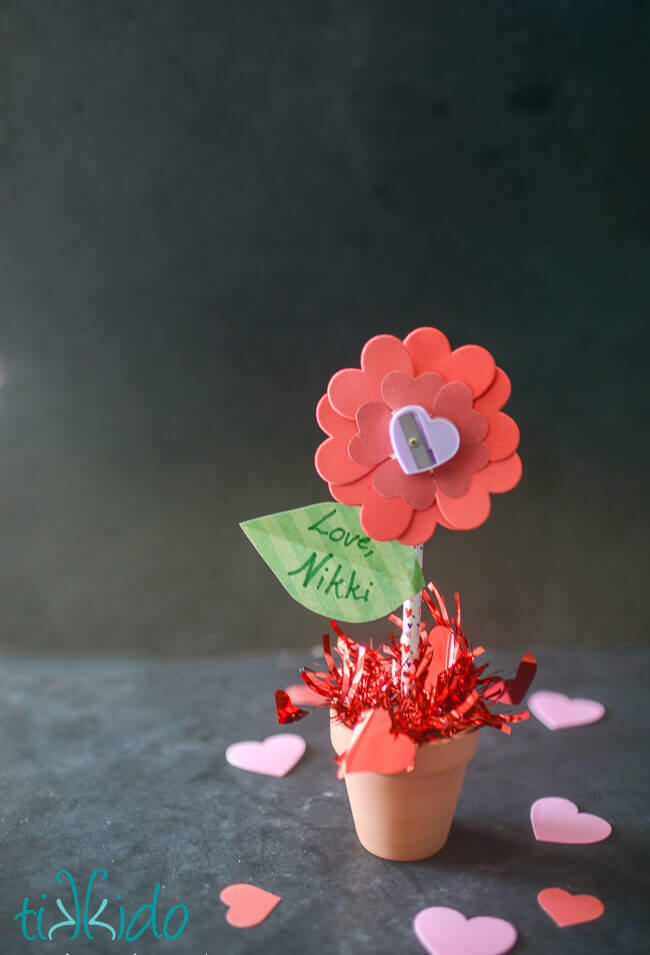 The scale just looked better.  Plus, what kid doesn't love getting stickers?  I loved stickers when I was a kid.  LOVED.  Still do, if I'm being honest with myself.  I'm pretty sure I started scrapbooking just so that I could have a sticker collection again.
If you can believe it, I don't actually do this kind of crafty stuff for Valentine's day usually.  I'll show you what I like to do with my girls for our valentines in tomorrow's post, so stay tuned!