Printer-friendly version
Are you looking for some fun, inexpensive Valentine's day ideas?  How about these charming DIY chocolate caterpillar love bugs?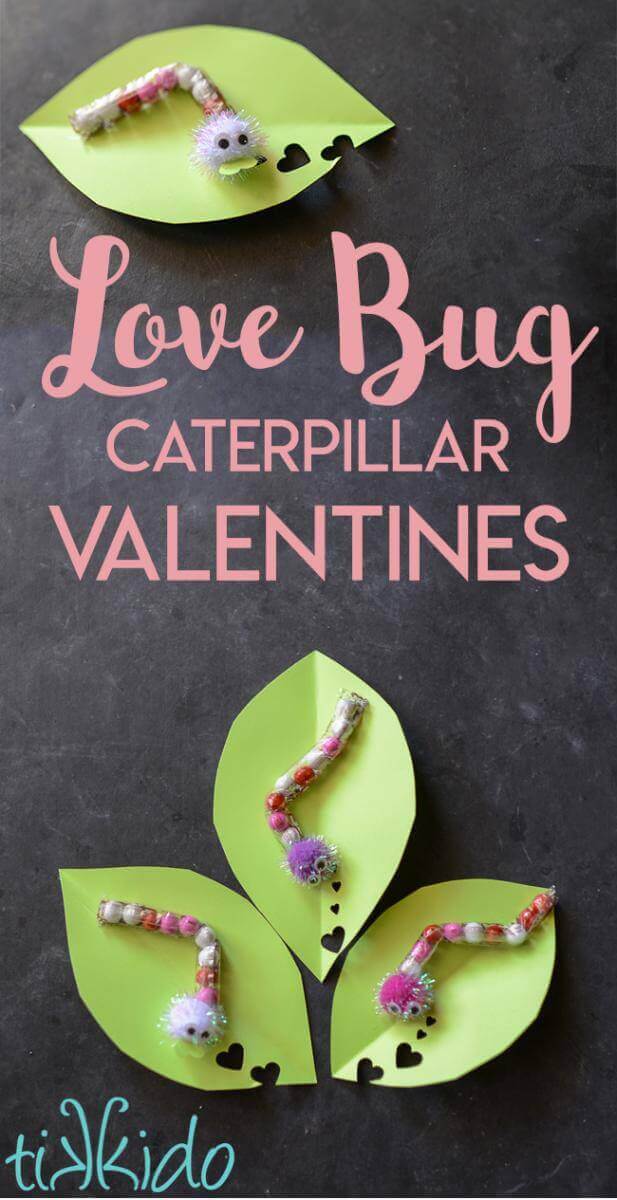 They cost only pennies to make, and aren't they just darling?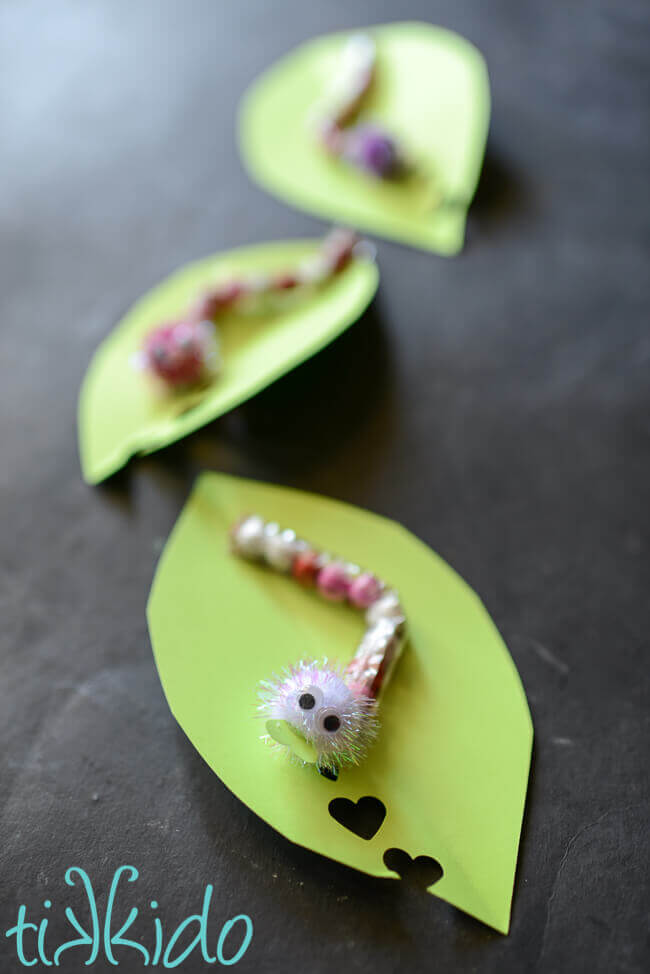 (Just wait until you see tomorrow's post--they go together)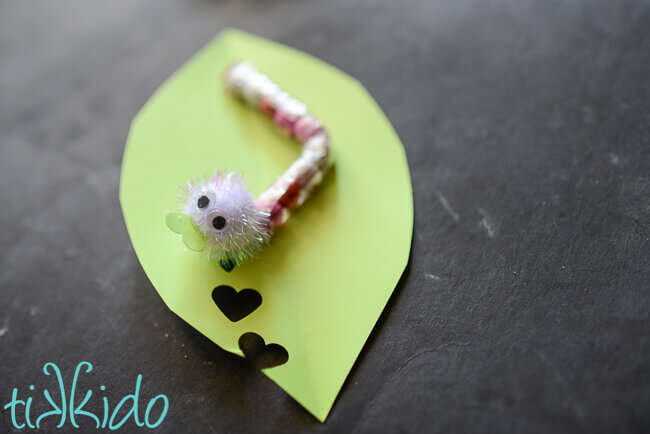 Oh, don't mind me, I'm just a chocolate love-bug munching on my leaf.
Ready for the full tutorial and all the details?  Head to page two.