Printer-friendly version
Are you looking for some fun, inexpensive Valentine's day ideas?  How about these charming DIY chocolate caterpillar love bugs?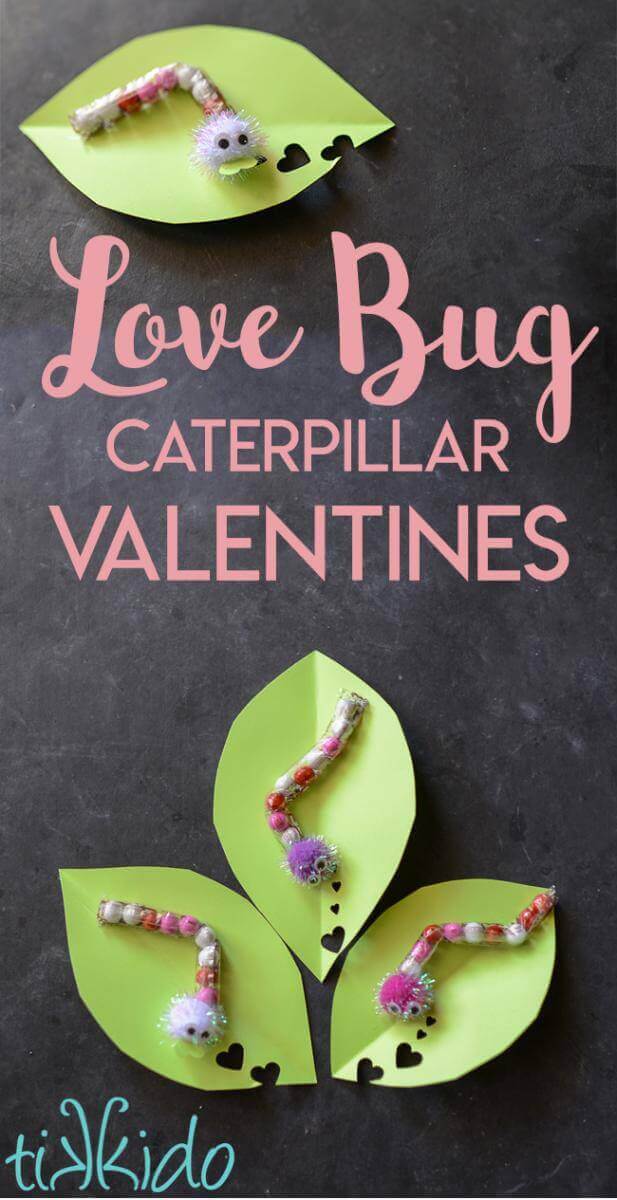 They cost only pennies to make, and aren't they just darling?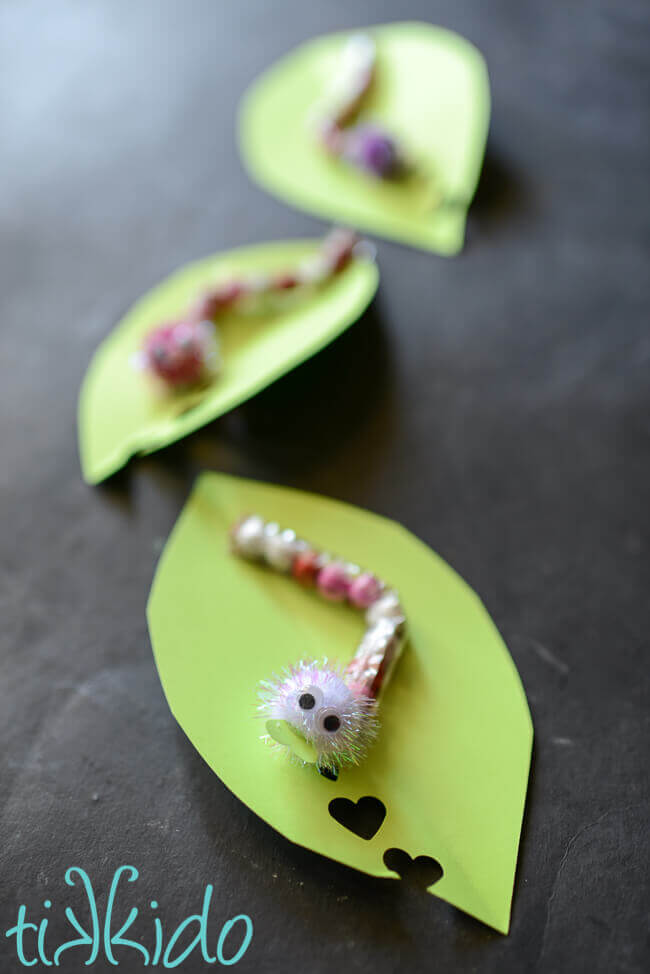 (Just wait until you see tomorrow's post--they go together)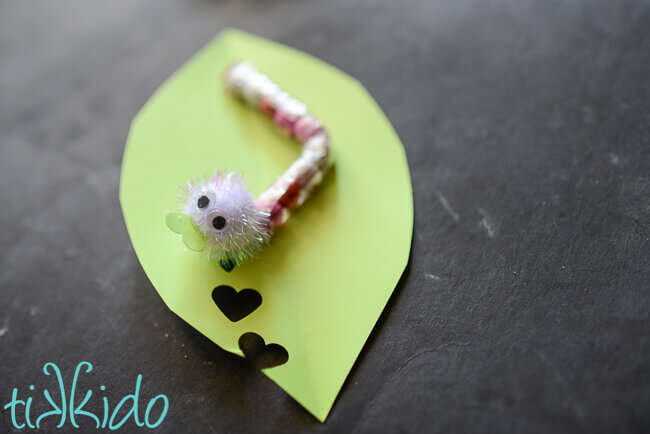 Oh, don't mind me, I'm just a chocolate love-bug munching on my leaf.
Chocolate Caterpillar Love Bug on a Leaf Valentines Tutorial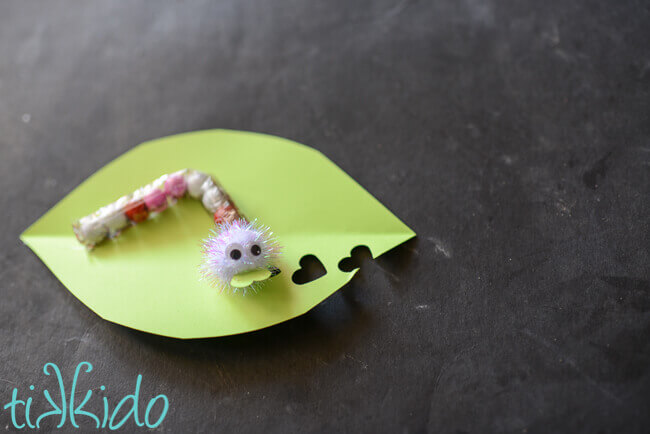 I just love how this little guy has his mouth stuffed with a heart-shaped bit of leaf.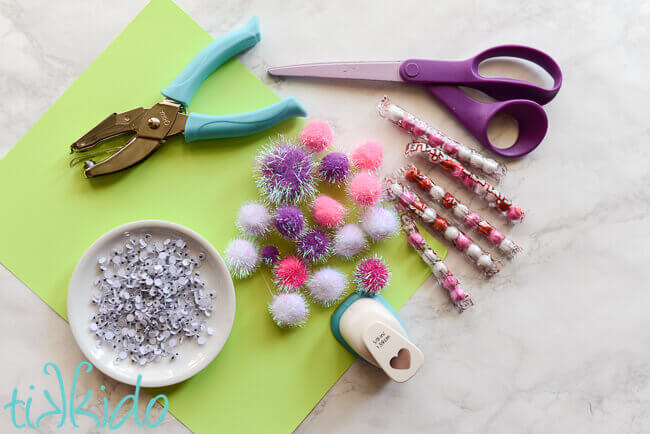 Materials for Love Bug Caterpillar Valentines: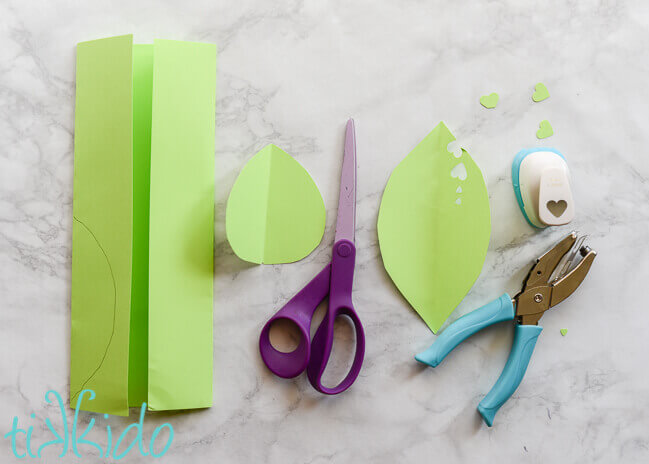 Fold each long side of the green cardstock until the edge meets the center.  Cut a leaf shape, with the fold as the center of the leaf.  You can get 4 good-sized leaves out of one piece of cardstock.   Use a heart-shaped punch to make heart-shaped holes that the caterpillar has eaten through the leaves.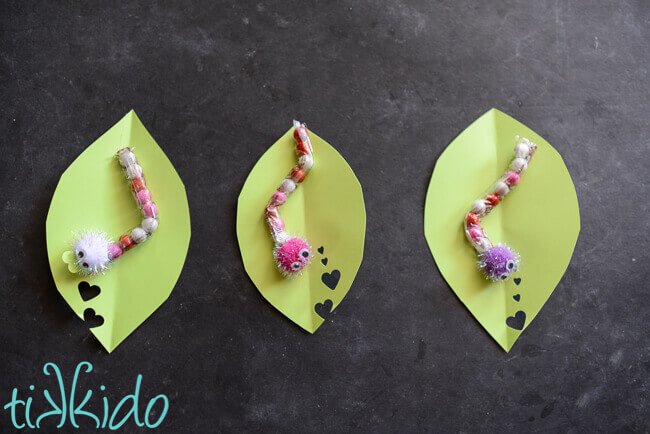 Glue the sixlets in place as the body of the caterpillar.  I'm linking to the sixlets I used on Amazon, but I actually bought them at the dollar store, and it's WAY less expensive to buy them at the dollar store.  Look there first.  Add a pom pom head and some googly eyes.  Use the punched-out heart shape if you want your caterpillar to be munching on a lovely snack.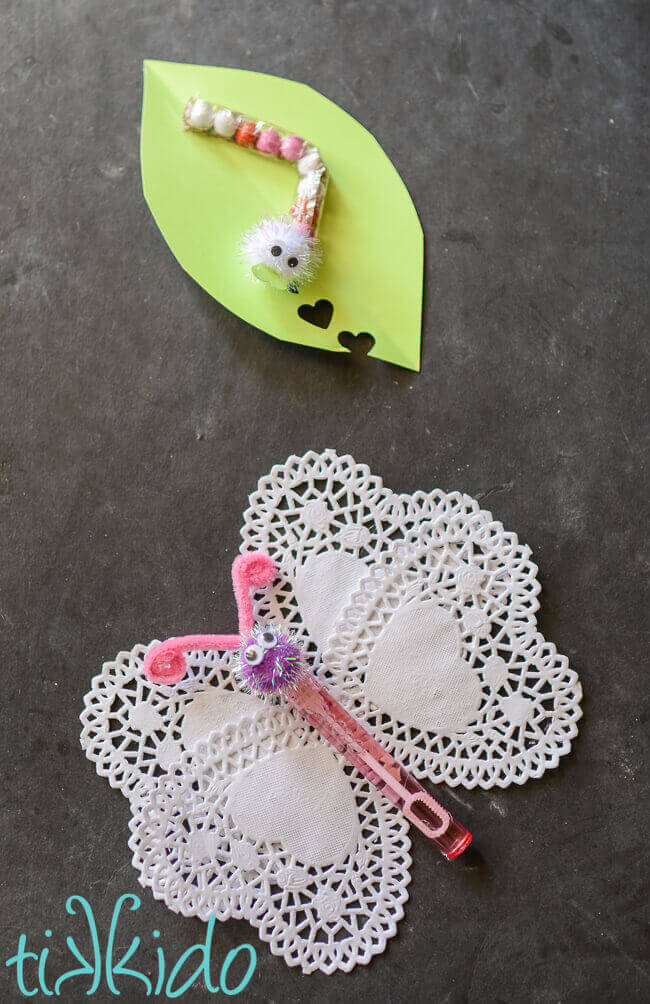 And here's a little preview of what's coming tomorrow!  Yay, sneaky science learning!