Printer-friendly version
This is my family's amazing recipe for oatmeal cookies, one we've been using for decades.  I've never been tempted to explore other oatmeal cookie recipes because I love this one so much!  It's simple and unfussy--JUST an oatmeal cookie, no other add-ins.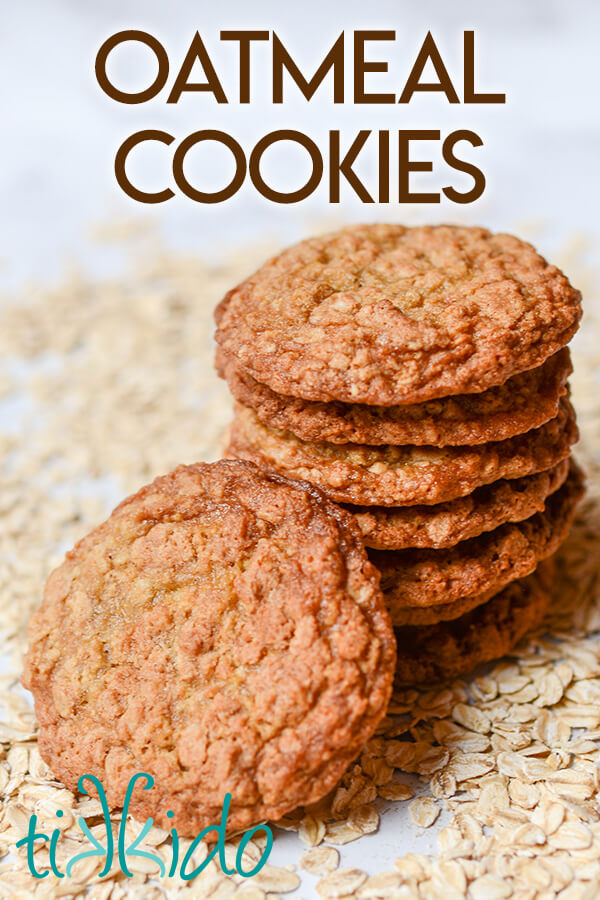 This is a chewy oatmeal cookie recipe.  The texture is crisp around the edges and chewy in the center.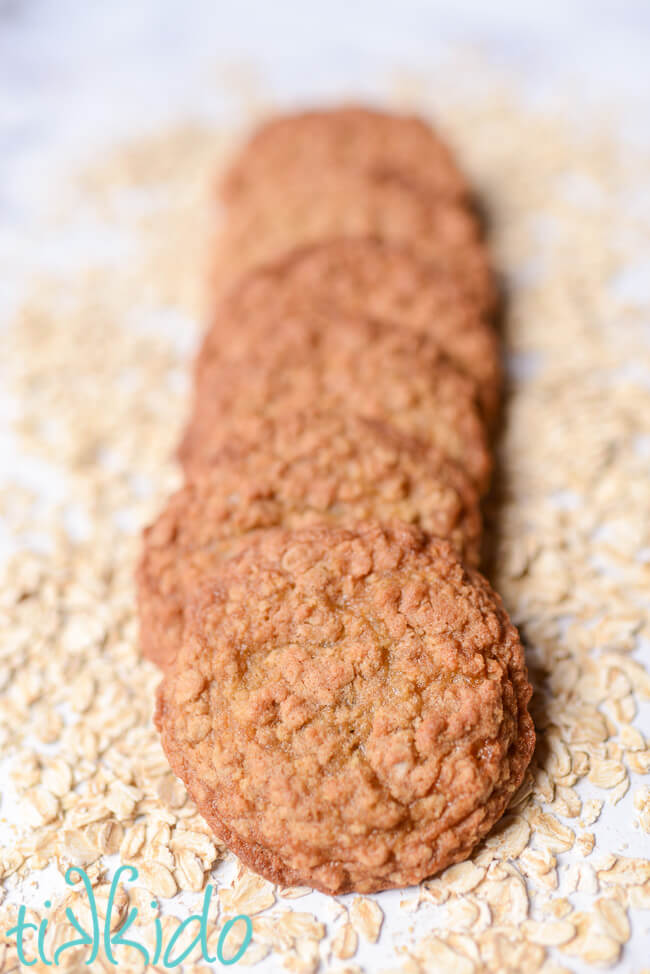 These would make fabulous oatmeal cream pies if you were to sandwich some buttercream icing between two of the cookies.  I've actually never tried that, because I just love them plain.  I think if I were going to turn these into oatmeal cream pies, I'd experiment with under-baking them a bit, to get that perfect, soft Little Debbie kind of texture.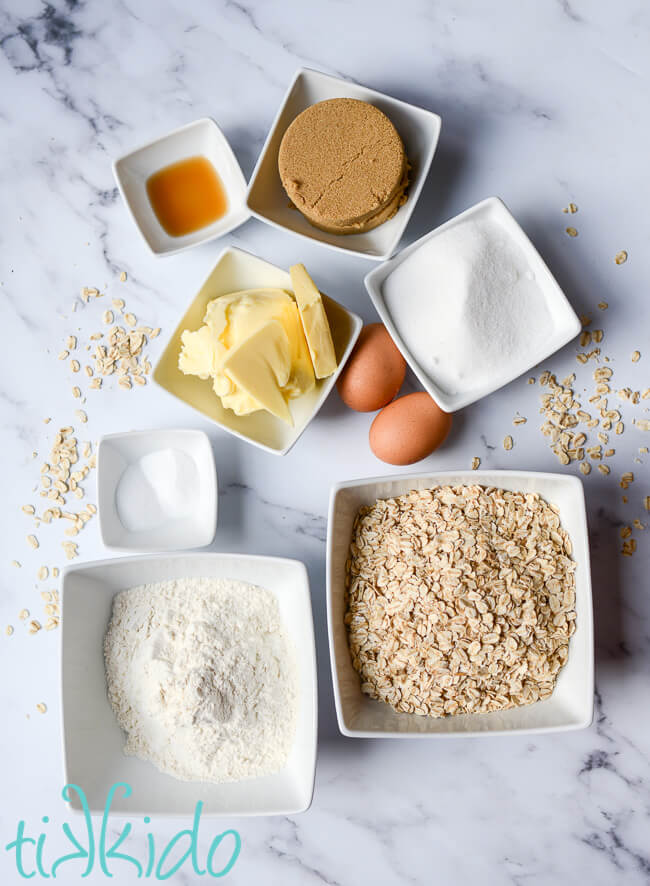 Oatmeal Cookie Recipe:
1 cup butter
1 cup brown sugar
1 cup white sugar
2 eggs
1 teaspoon vanilla
1 1/2 cups flour
1 teaspoon salt
1 teaspoon baking soda
3 1/2 cups oatmeal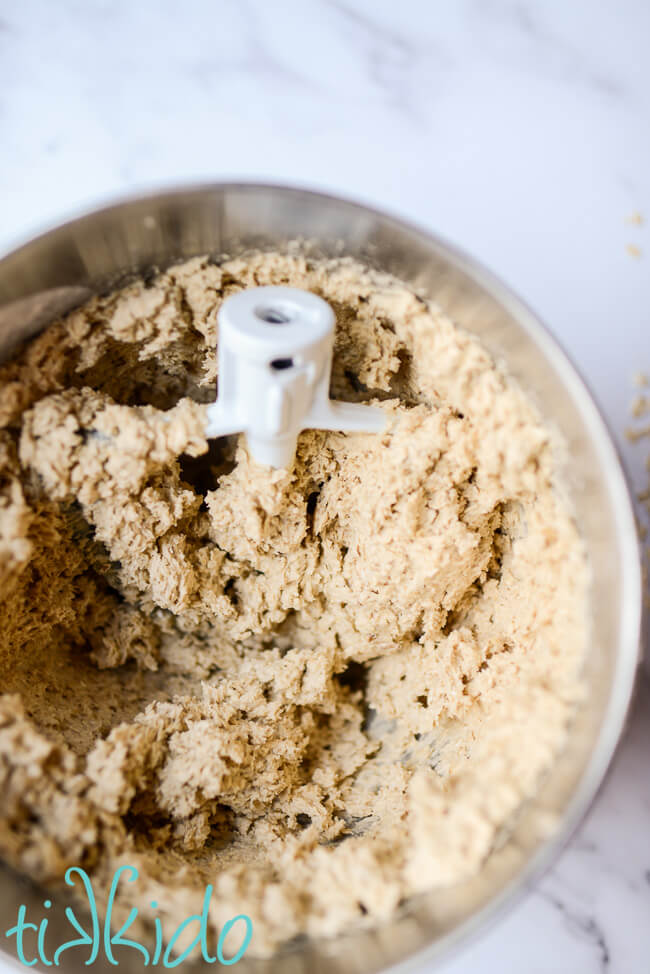 Cream the butter, brown sugar, and white sugar together.
Add the eggs, vanilla, salt, and baking soda and mix well to combine.
Add the flour and mix just until combined.
Add the oatmeal and mix to combine.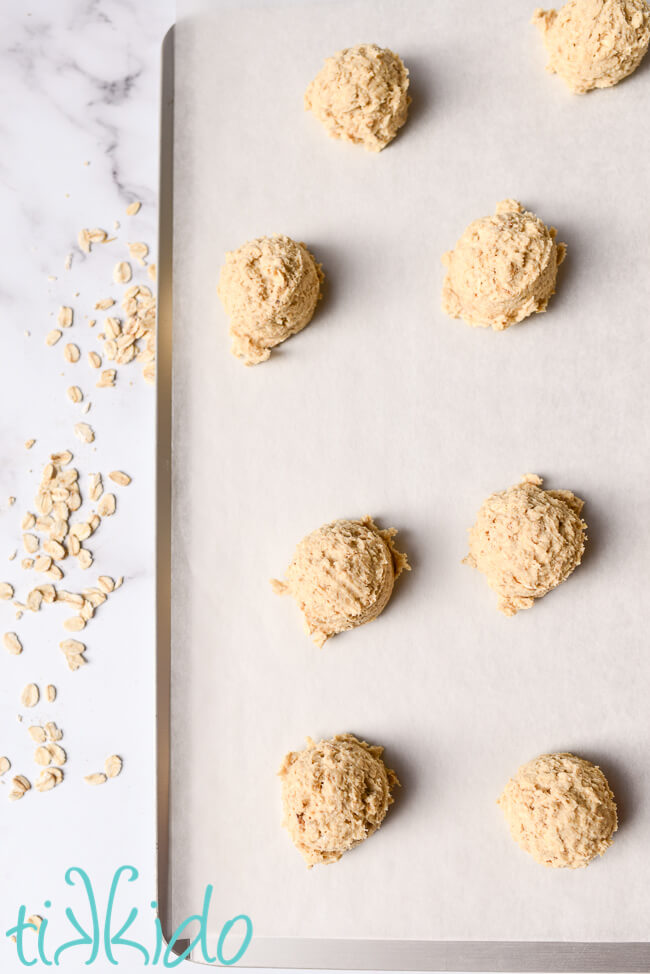 Scoop the cookie dough on a parchment lined cookie sheet.  I love using a cookie scoop for easy, evenly-sized, perfect, and fast cookies.  It's much easier than spooning out the dough with a regular spoon.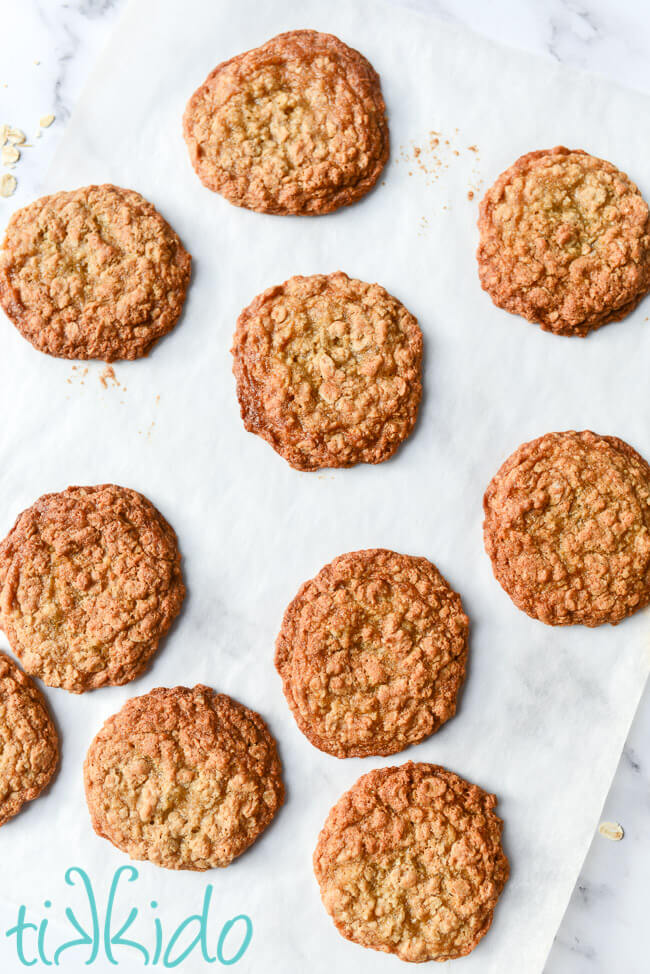 Bake at 350 degrees Fahrenheit for 12 minutes.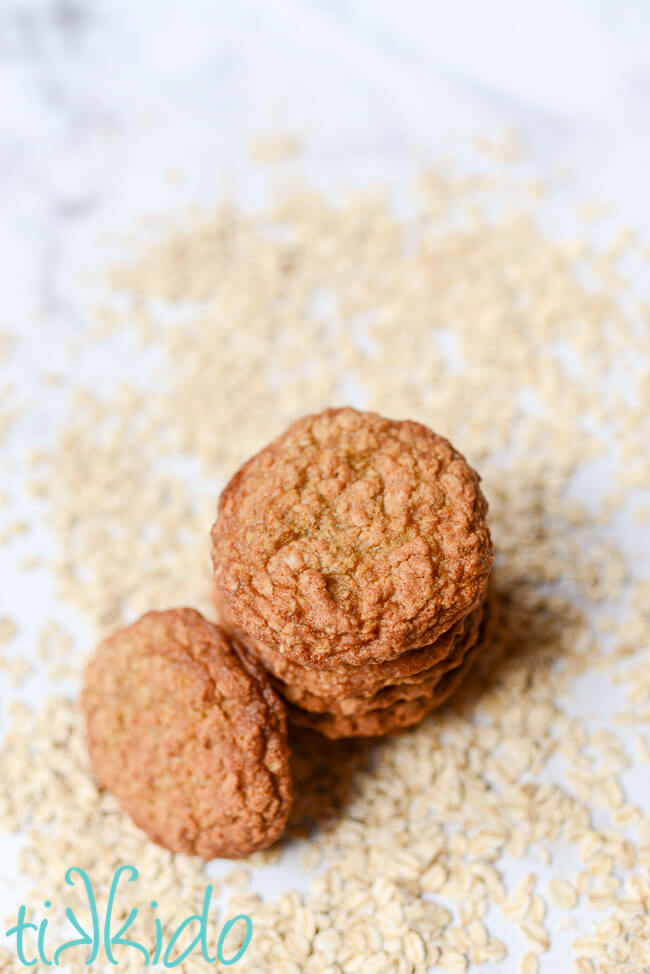 What Kind of Oatmeal Should I Use in Oatmeal Cookies?
I typically use use rolled oats to make my oatmeal cookies, but I've also successfully used quick-cook oats, too.  Use either one to make these delicious oatmeal cookies!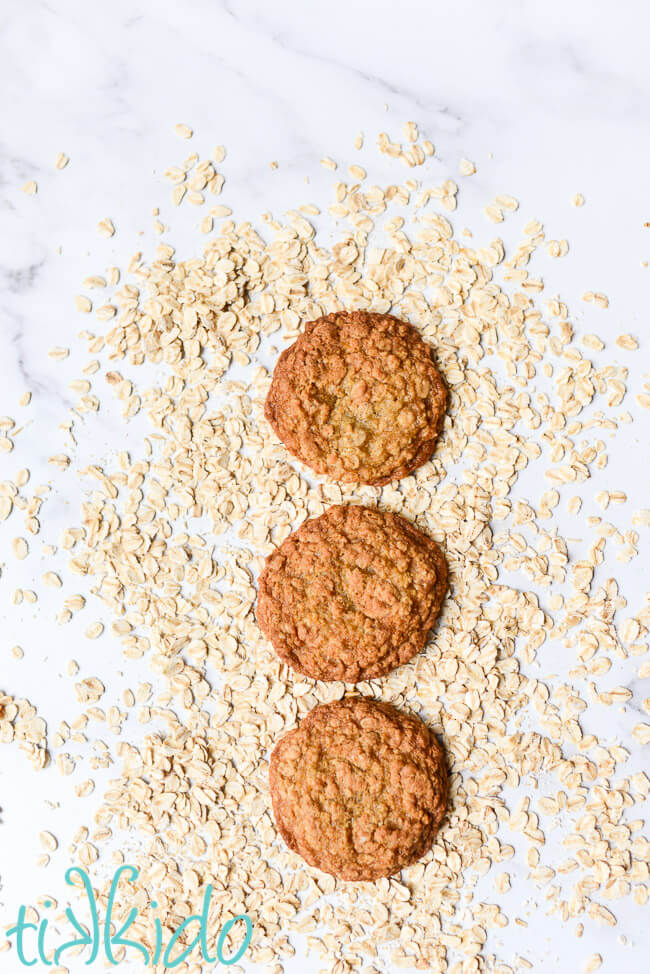 What's your favorite classic cookie recipe?  
Other Cookie Recipes You Might Like: