Printer-friendly version
This snickerdoodle cookie recipe has everything you want: crisp edges, a soft snickerdoodle center, and a delicious coating of cinnamon sugar.  Snickerdoodle cookies are always delicious, but I've been tweaking my family's recipe, and I really think this is the best snickerdoodle cookie I've ever had.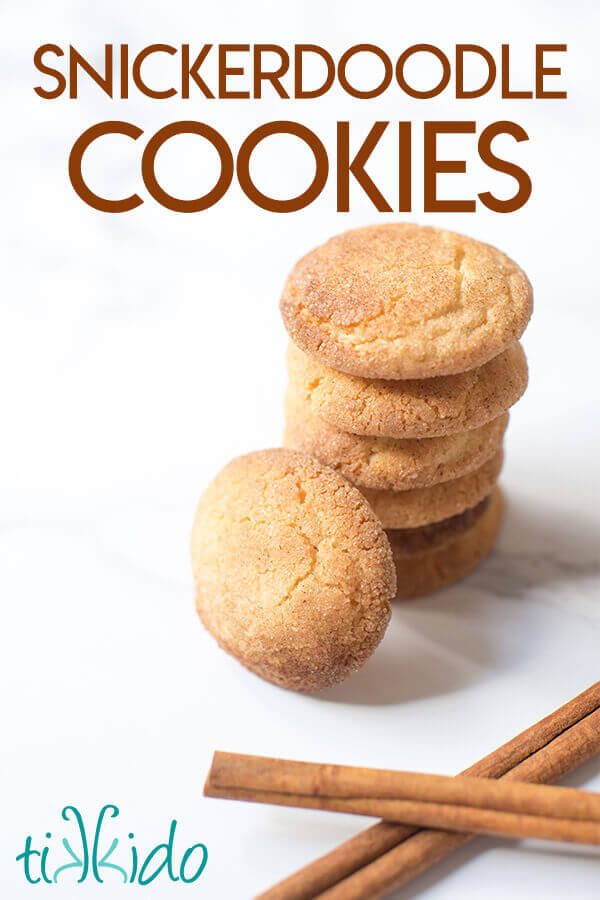 This is an easy snickerdoodle recipe, too--no long chill times, just mix and bake!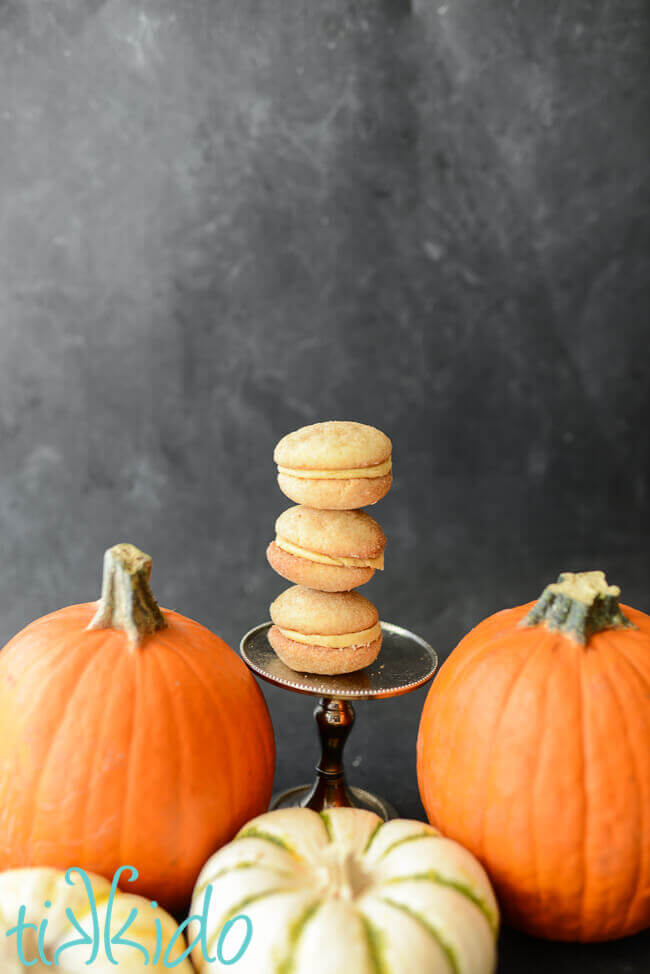 They taste amazing just on their own, or turned into a sandwich cookie with a delicious frosting center.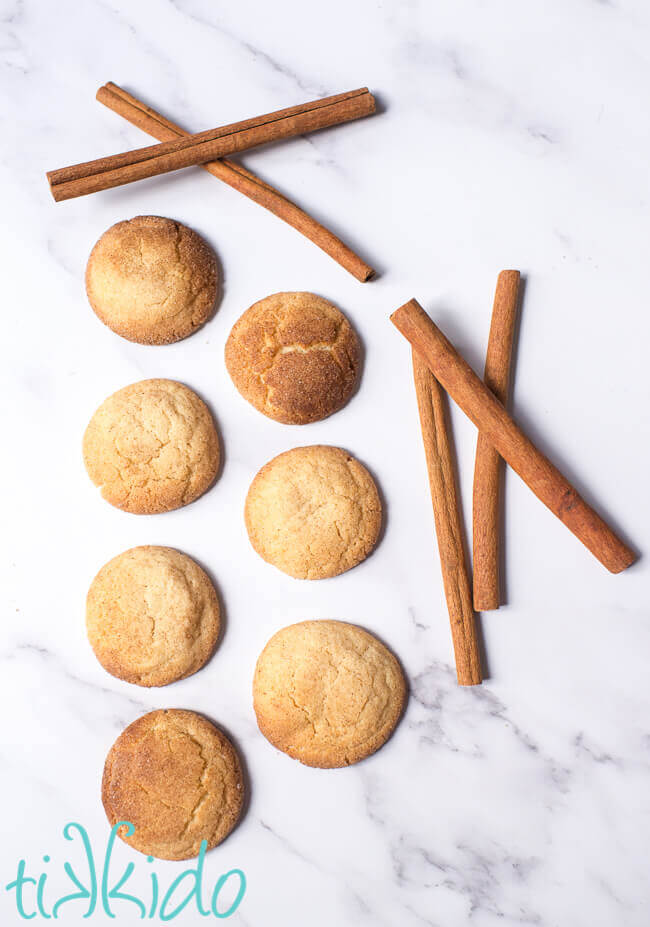 What do Snickerdoodle Cookies taste like?
Snickerdoodles are a soft, chewy sugar cookie coated in a layer of cinnamon sugar before baking.  They typically have a slightly crackled appearance, and have a slightly tangy flavor thanks to the cream of tartar in the recipe.
Snickerdoodles are such a homey kind of cookie, and a real crowd-pleaser.  I'm sure there are snickerdoodle haters out there somewhere, but I haven't met one yet.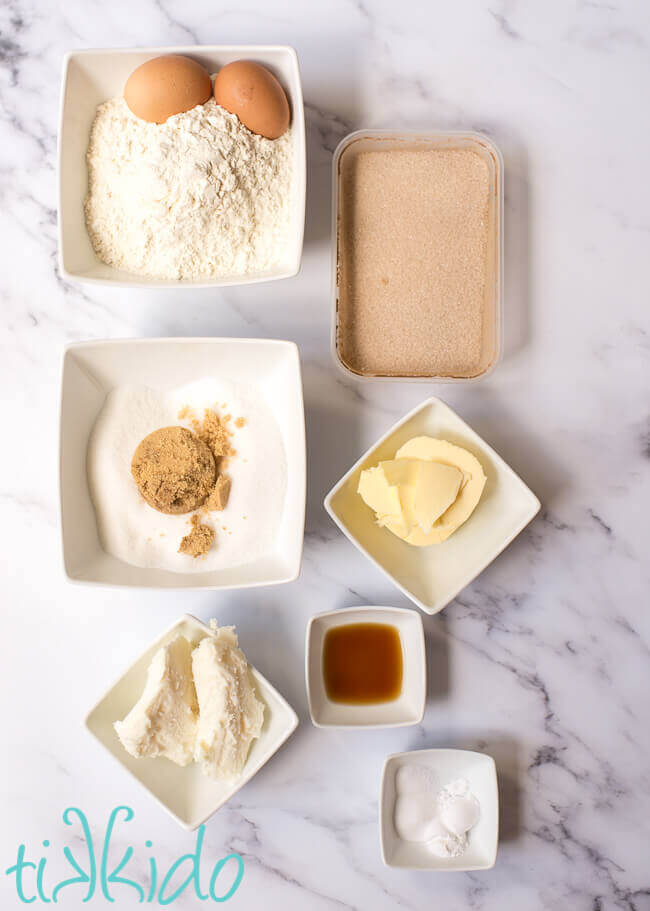 Snickerdoodle Cookie Recipe Ingredients:
1/2 cup butter
1/2 cup vegetable shortening
1 cup sugar
1/4 cup brown sugar, packed
2 eggs
2 teaspoons vanilla
2 teaspoons cream of tartar
1/2 teaspoon salt
2 3/4 cups flour
cinnamon sugar for rolling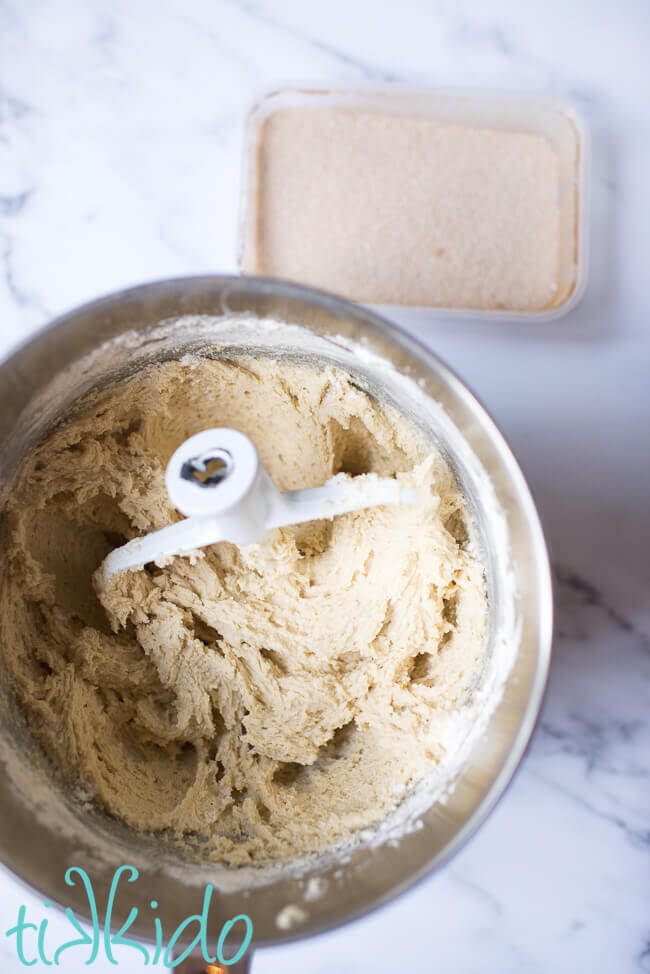 Cream together the butter, shortening, and sugars.  Add eggs and vanilla and beat well.  
Add the salt, baking soda, and cream of tartar and mix well.  Add the flour and mix just until combined to make a nice cookie dough, but do not over-beat.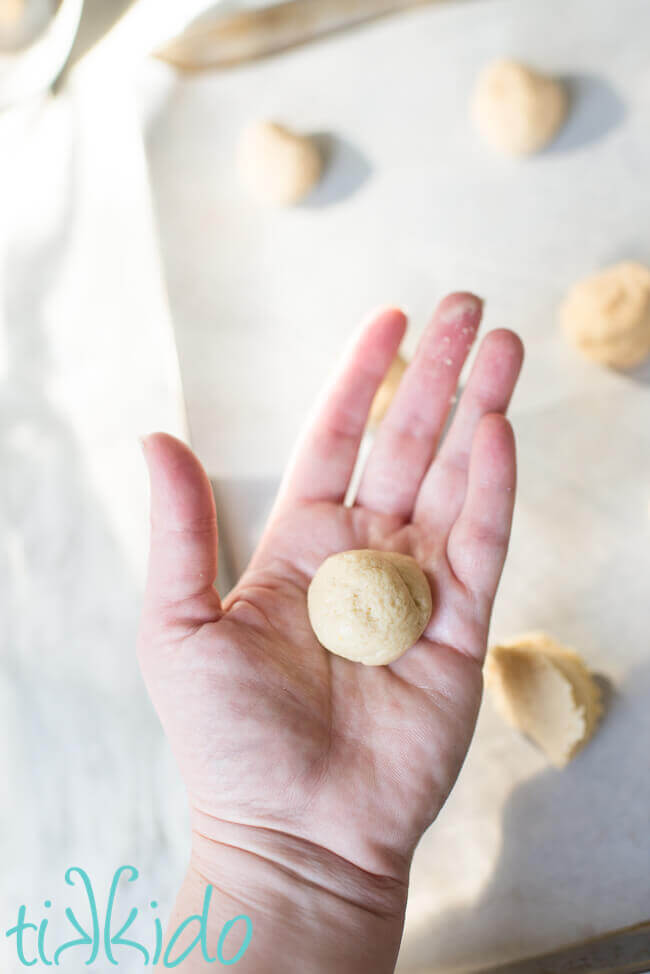 Scoop out the dough, and roll into balls.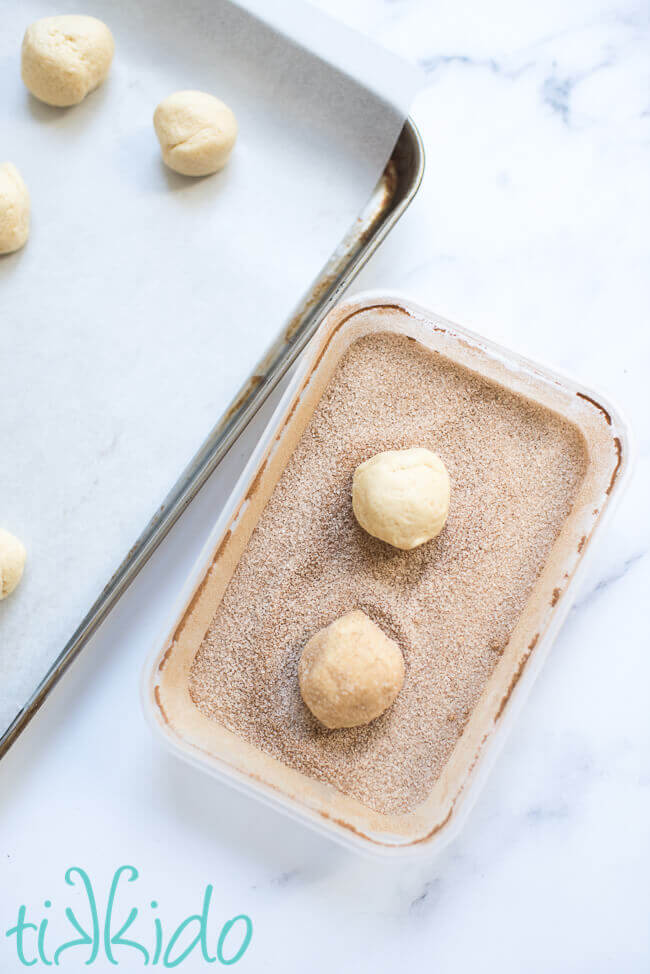 Roll the dough balls in cinnamon sugar, and place on a parchment lined cookie sheet.  These cookies do spread a bit, so space them a couple inches apart.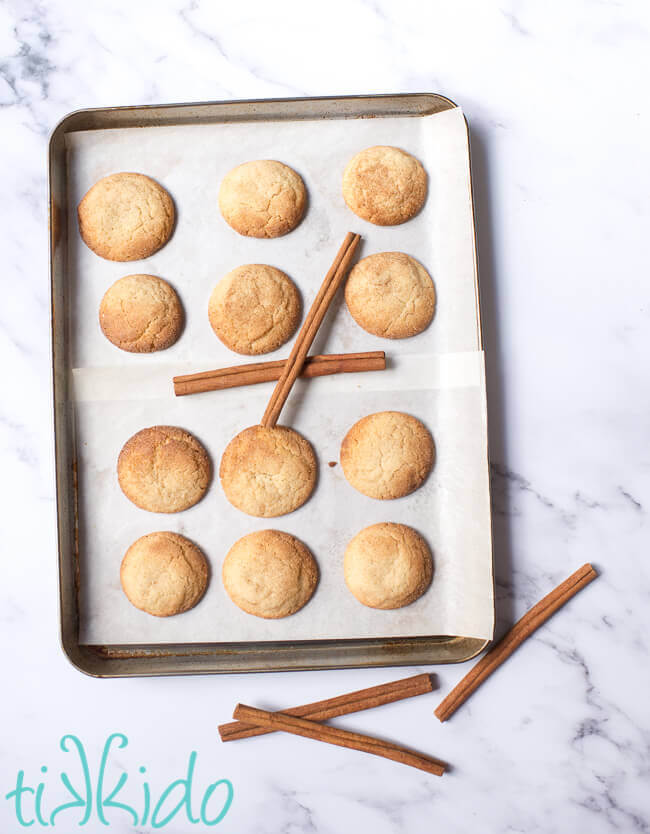 Bake at 375 degrees Fahrenheit for 8 minutes (do not overbake!)
What does Cream of Tartar do in Snickerdoodle Cookie Recipes?
Cream of tartar is an acidic salt product that helps to stabilize egg whites (it's a vital ingredient in royal icing) and, in cookies like snickerdoodles, the acid reacts with the base baking soda to create carbon dioxide gas and give more rise to the cookies.  
The cream of tartar also gives snickerdoodles a unique, slight tang that contrasts deliciously with the sweet cinnamon sugar coating.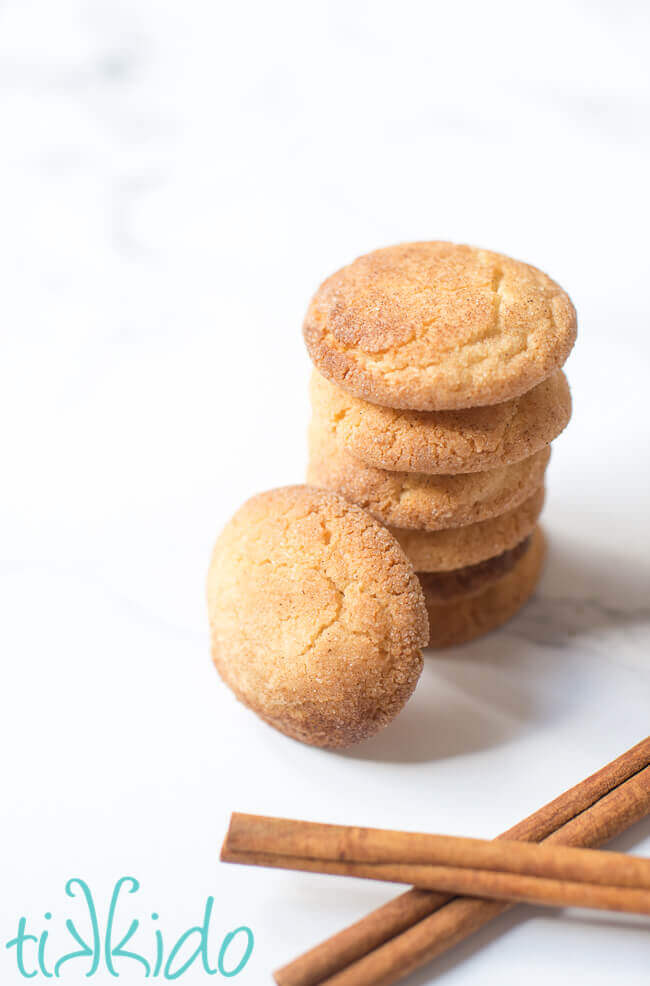 The snickerdoodles I used to make were very tasty, but didn't have the perfect chewy and soft texture that I love so much.  I experimented with different fats, different sugars, and baking time to get these snickerdoodles just right.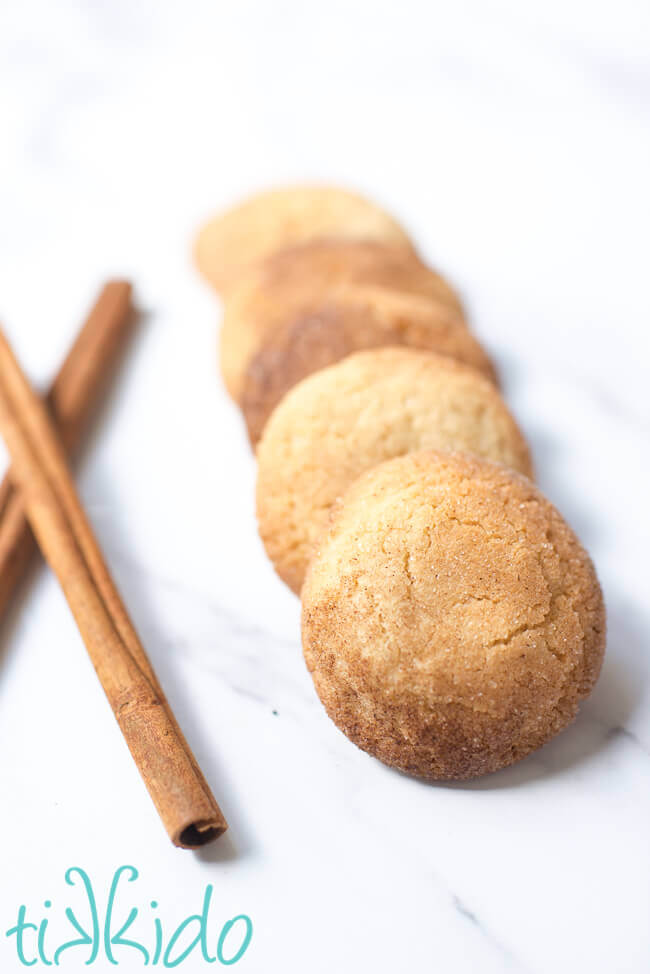 My family agrees that I nailed it with this one!  Snickerdoodle perfection.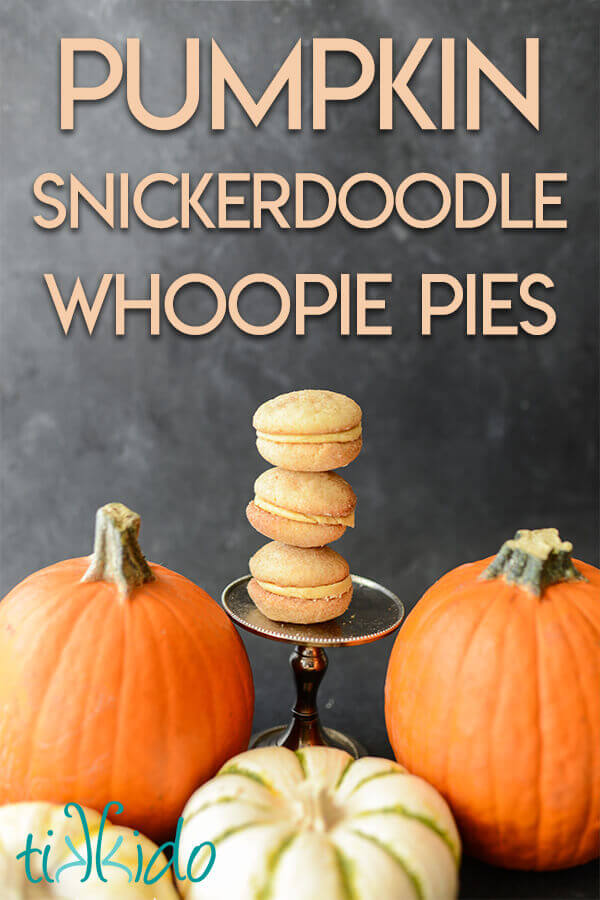 And if you want to turn these snickerdoodles into something even more decadent and amazing, try filling them with my pumpkin pie buttercream frosting, and turn them into Snickerdoodle Whoope Pies.
Printable Snickerdoodle Cookie Recipe:
Other Cookie Recipes You Might Like: