Printer-friendly version
Make these mermaid tail cupcake toppers easily and quickly with a chocolate mermaid tail mold.  These mermaid cupcakes will be the hit of your party!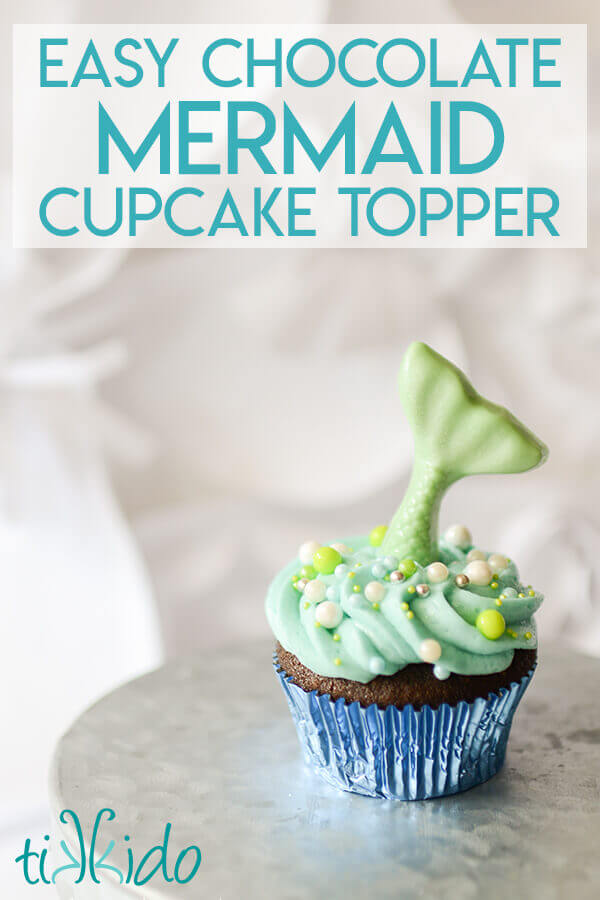 I've said it before, I'll say it again, I love edible cupcake toppers.  Sure, there are plenty of absolutely adorable non-edible cupcake toppers you can make or buy, but there's something extra magical about handing a kid an amazing cupcake and revealing that you can eat the whole thing.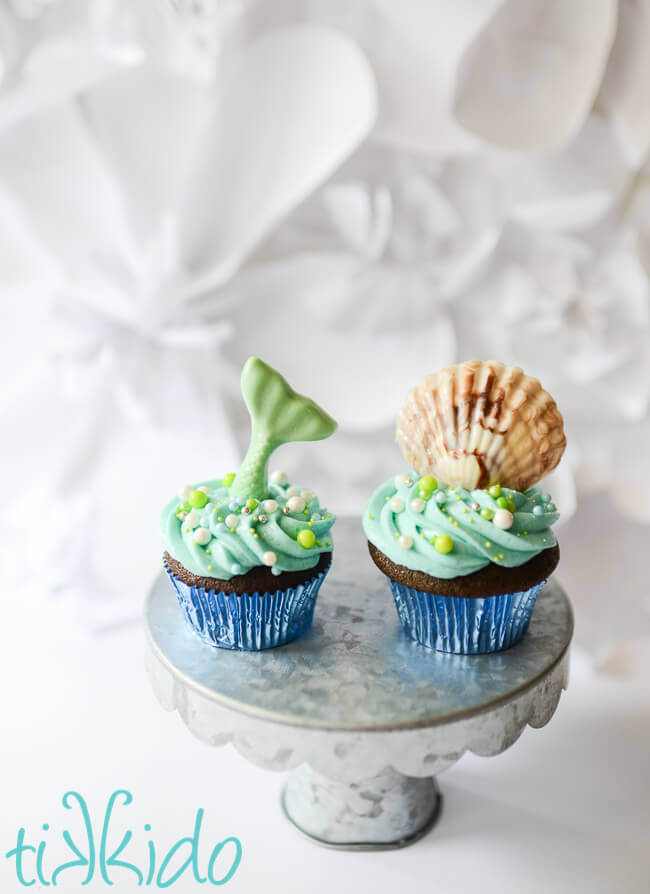 Plus, these mermaid tails are chocolate.  Not just edible, but delicious!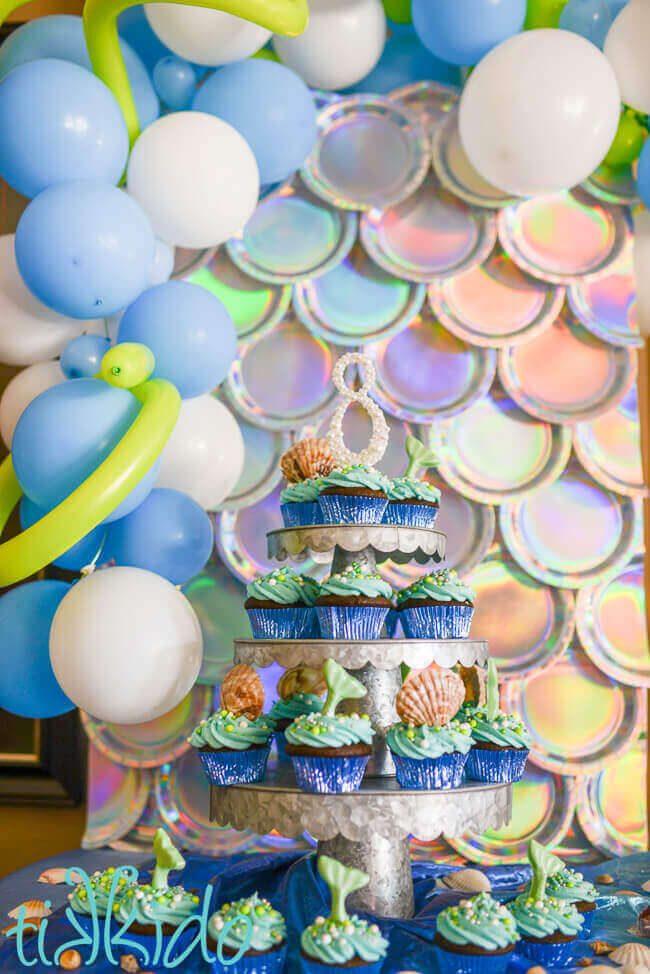 Mixed in with my chocolate shell cupcake toppers, these mermaid cupcakes were perfect for my young friend Jade's mermaid party.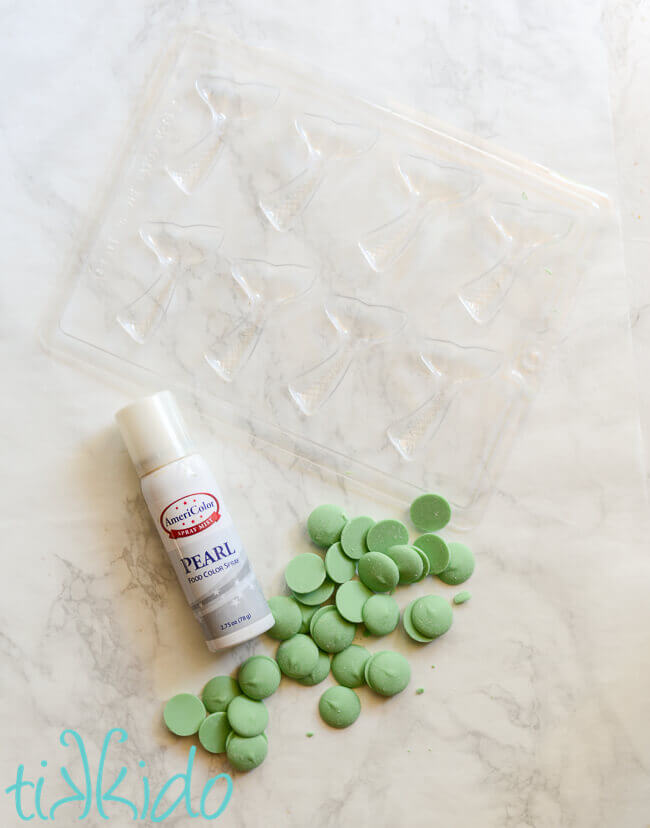 Chocolate Mermaid Tail Cupcake Toppers: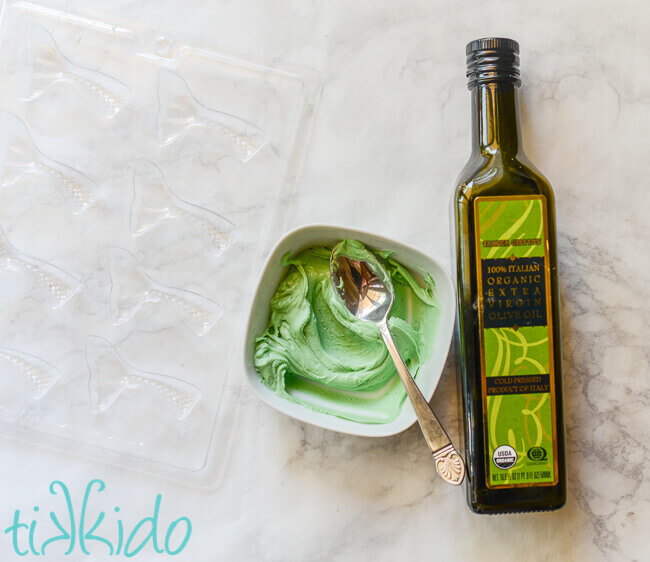 What to do if Chocolate Melts are Too Thick:
Quick tip before we move on.  Some colors of chocolate melts are better than others.  Some of them, like the green I used here, even when properly melted, was too thick and gloopy to be used in chocolate molds.  But the solution is simple: just add a little bit of oil or shortening to the thick, warm chocolate.  It will make the consistency of the chocolate melts absolutely perfect in seconds.  See what I mean in the video at the top of the page.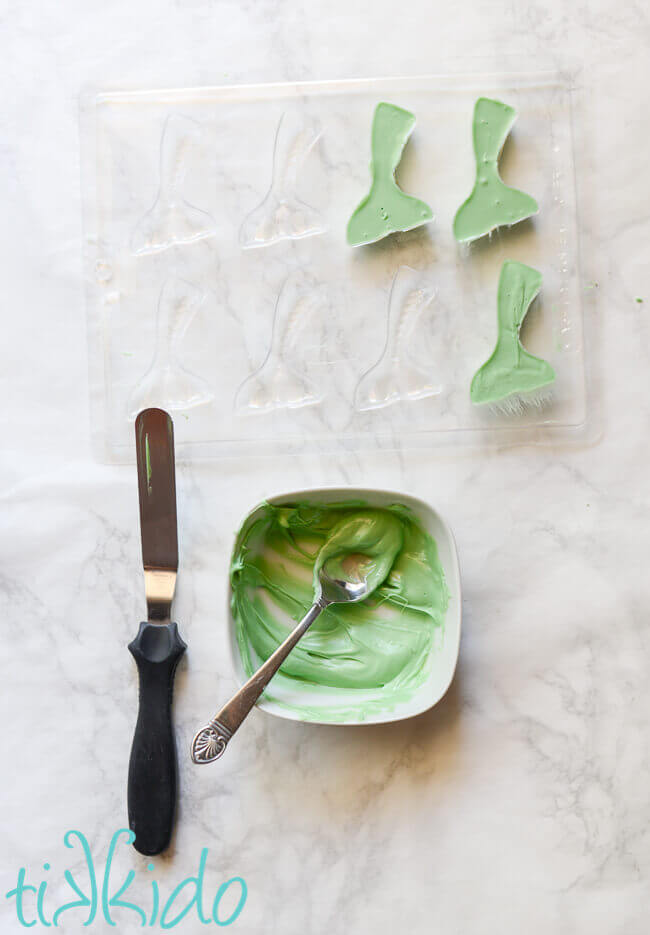 Fill the cavities of the mermaid tail chocolate mold (this is the one I used) and scrape off any excess overflow chocolate.
Pop in the fridge to cool and harden quickly.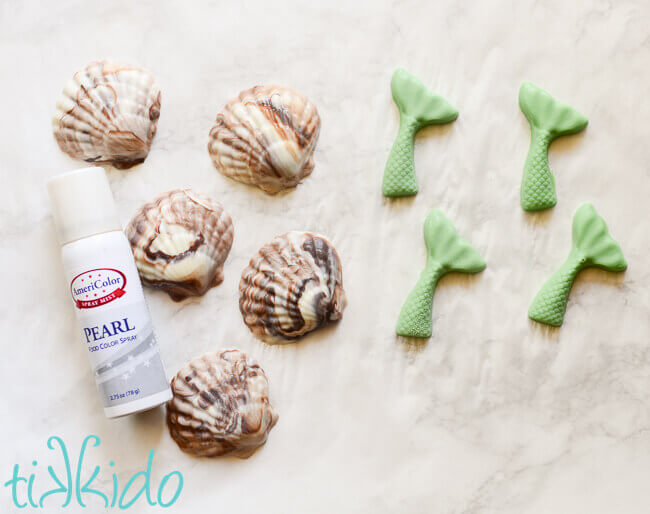 Once hardened, remove the chocolates from the mold, and give them some extra magical sheen with a spray of pearl luster food spray.  This is an entirely optional step, but it really does make the pieces look extra special and finished.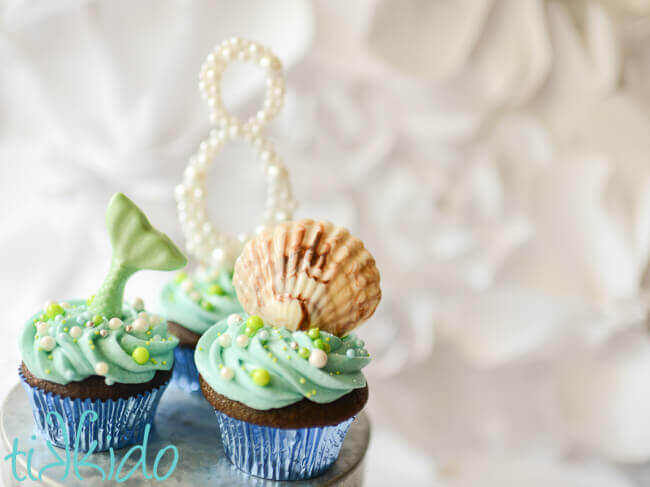 Don't these chocolate mermaid tails look darling diving into an ocean of icing and frothy, bubbly sprinkles?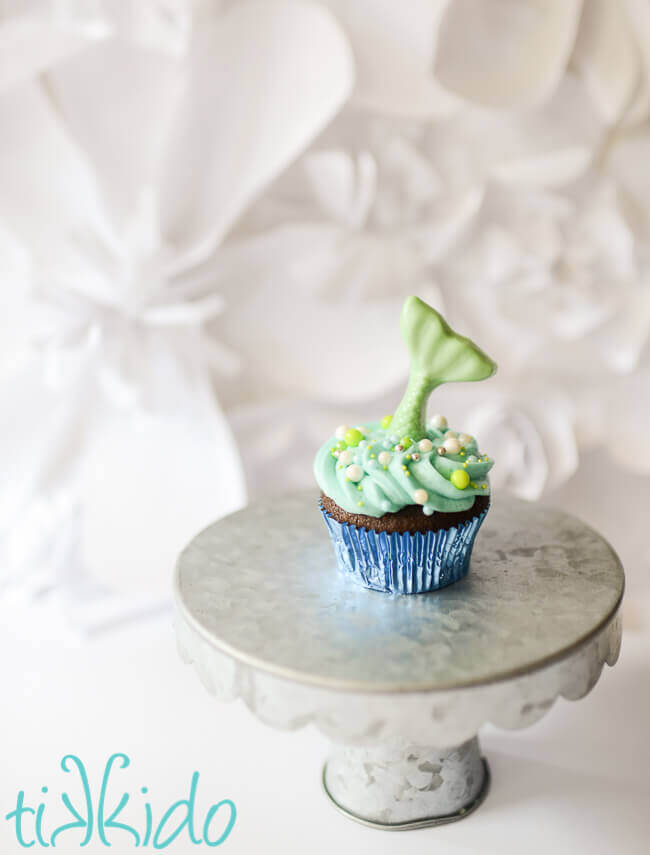 I'll never grow out of mermaids!  Thank you, Jade, for giving me a fabulous excuse to make these mermaid cupcakes for your 8th birthday!