Printer-friendly version
These cider glazed brussels sprouts with bacon are easy to make in one pan, and make a decadent, delicious Thanksgiving side dish.  The brussels sprouts are roasted in the same pan as the bacon, and are then coated with a sweet and tangy apple cider glaze.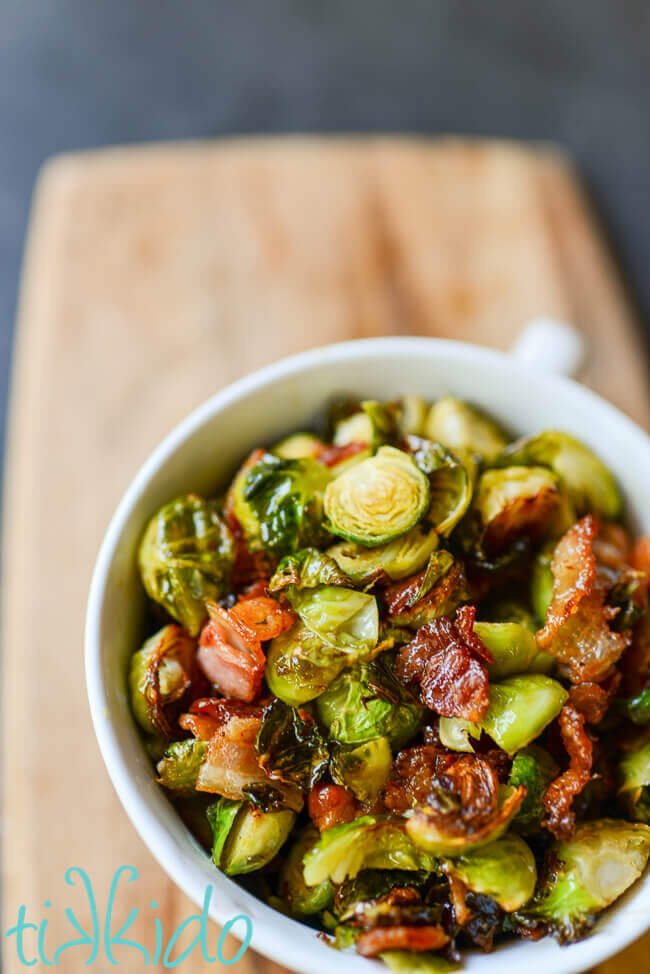 It's time for the monthly Taste Creations Blog Hop, and this month, our theme is Easy Side Dishes (great to start thinking about them for Thanksgiving and Christmas!).
I made apple cider glazed Brussels sprouts, and let me tell you, this is an OMG delicious side dish.  I ate the whole pan myself the day I made it.  THE WHOLE PAN.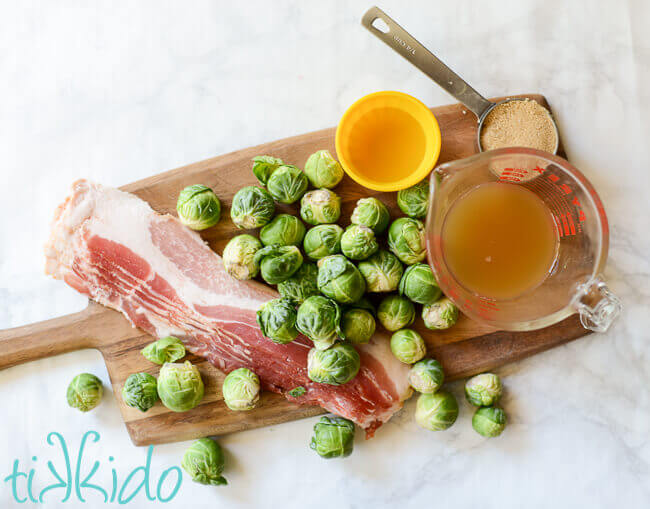 I used this recipe from The Kitchn, but halved it.  And thought it was seriously delicious as it was, it was sweeter than it needed to be.  I think next time I'll cut out the brown sugar entirely, and just enjoy the natural sugars from the apple cider.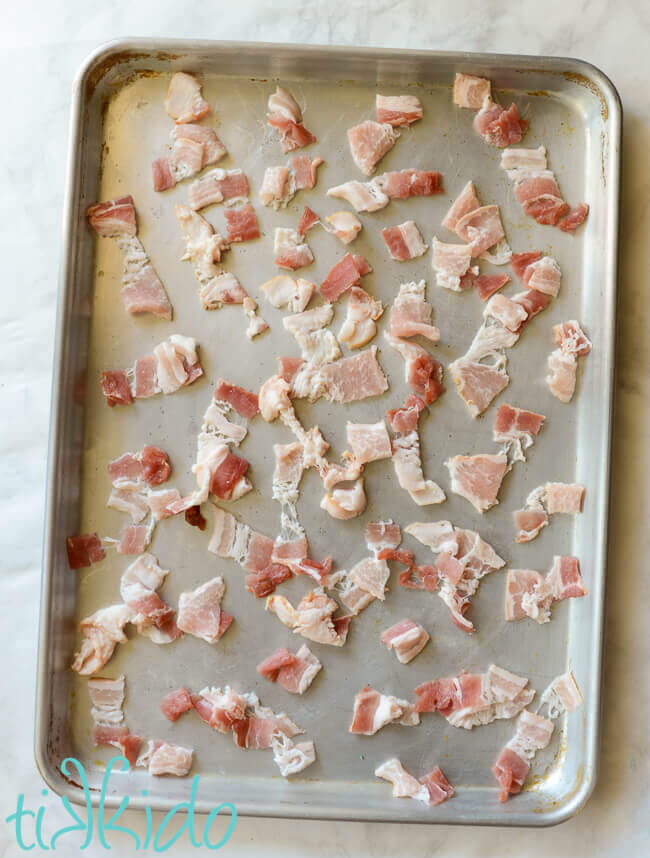 You start by cutting the bacon and arranging it on a baking sheet.  Place the bacon in the oven and start pre-heating the oven to 400 degrees Fahrenheit.  The bacon will begin to cook as the oven heats and you prep the Brussels sprouts.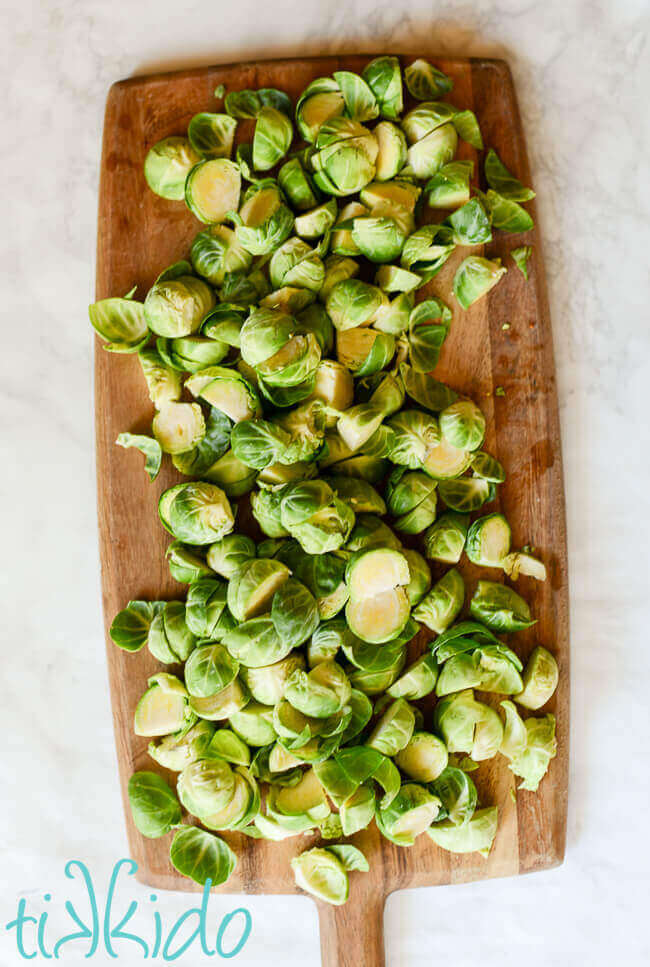 Remove the bottoms of the Brussels sprouts, and cut each in half (if small) or in quarters (if larger).
When all the vegetables ahve been chopped, pull the bacon pan out of the heated oven, add the chopped Brussels sprouts, and stir a bit with a spatula to coat the sprouts with some of the rendered bacon grease.
Put back in the oven and roast for approximately another 20 minutes.  Check the bacon and Brussels sprouts for your preferred level of crispness.
In the meantime, combine the apple cider glaze ingredients.  Again, next time, I'm just going to use 1/2 cup of good apple cider and a teaspoon of apple cider vinegar.  Simmer on low for 10-15 minutes, until the liquid has removed by approximately half.
Take the Brussels sprouts and bacon out of the oven, pour the cider glaze on top, and toss to coat.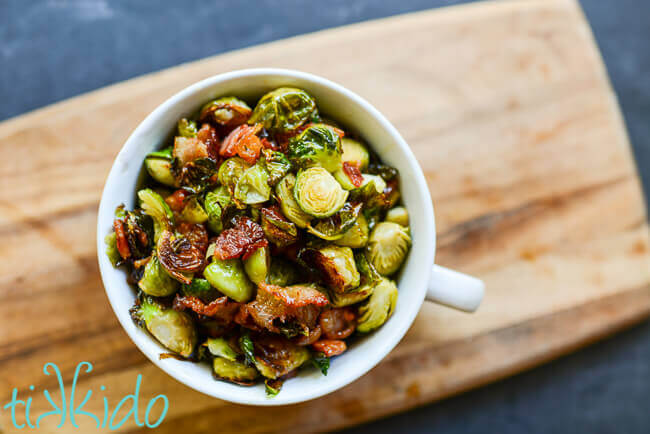 The salty crunch of the bacon, the perfectly crisp and tender Brussels sprouts, the sweetness of the apple cider balancing everything out...  Oh yes, this is going on my Thanksgiving table. And many, many other times throughout the year as well.