Printer-friendly version
DIY glitter striped wrapping paper is fabulous--but you still need something else fabulous to finish wrapping a present.  Why not forget the bow and instead opt for a clever ornament that doubles as a second gift, like this miniature pine cone wreath?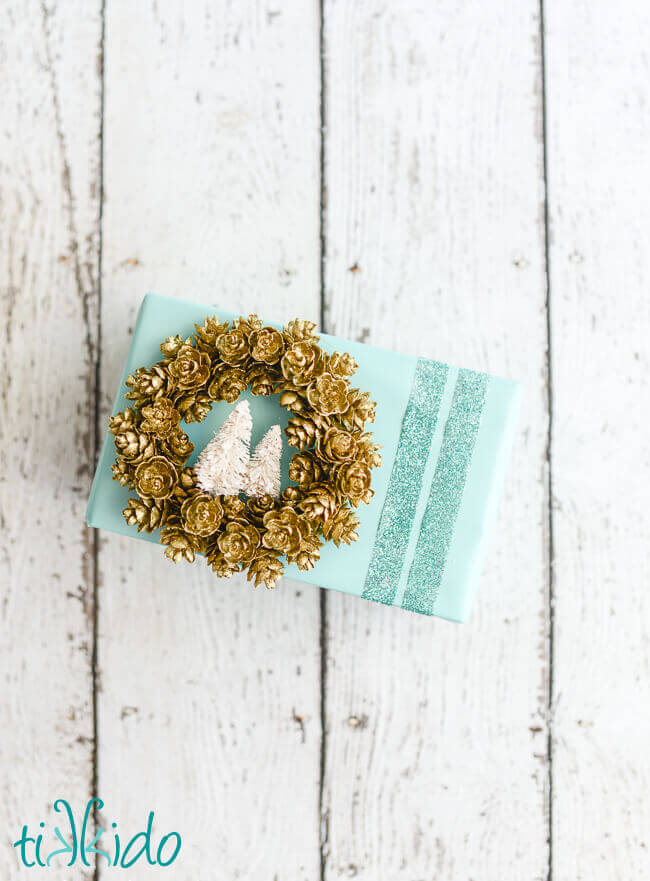 It's striking, it's elegant--but I promise you, it's easy to make!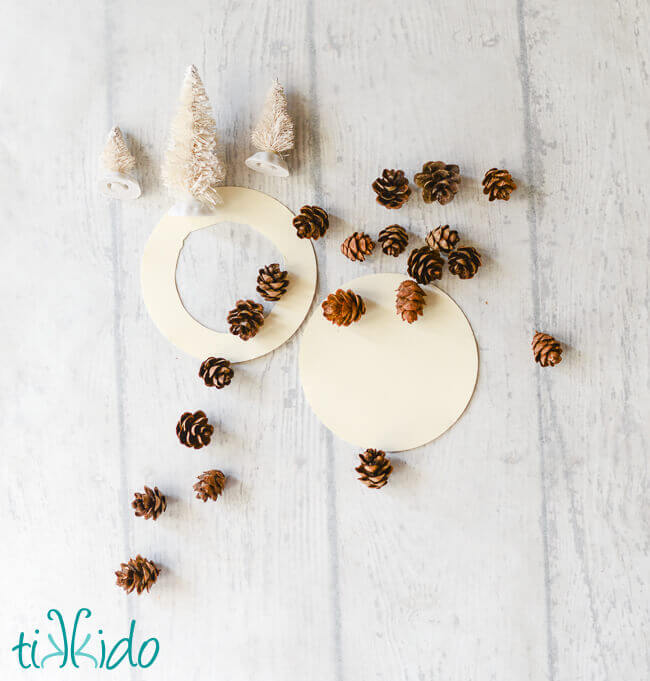 Materials for Making Miniature Pine Cone Wreath Ornaments/Present Toppers:
miniature pine cones (I used hemlock pine cones)
cardstock
hot glue gun
spray paint (optional)
glitter (optional)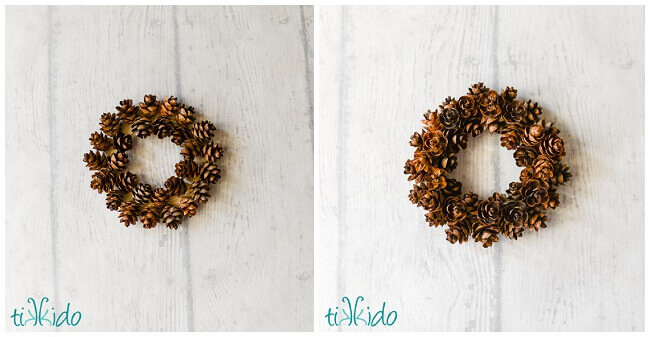 Start by cutting a basic round wreath shape out of cardstock.  I traced around a cup to get my circle shape, and then just roughly cut the inside away.  Nobody is going to see that part anyway, so it doesn't have to be pretty.
Use a low temperature hot glue gun to glue a ring of hemlock pine cones to the outside of the cardstock ring.  See how they're all pointing out on the outer ring?
Glue another ring of pine cones to the inner ring, this time all pointing inward.  
Fill in the visible gaps between the two rings with more pine cones, this time facing straight up.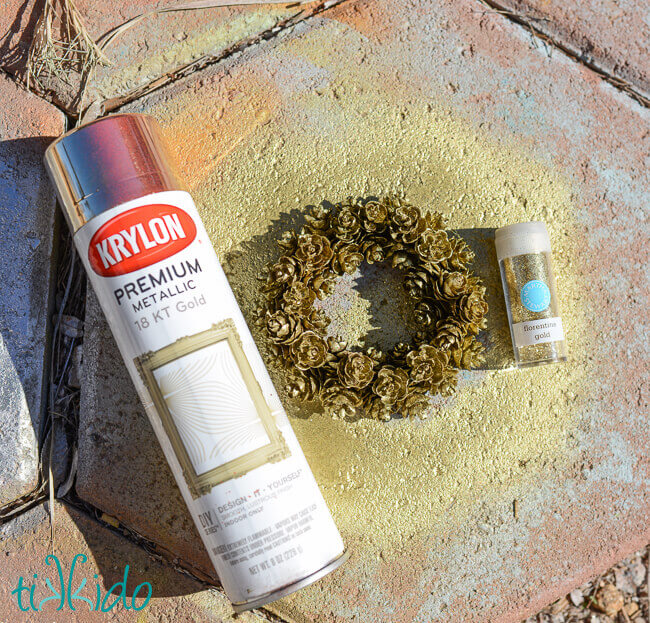 It looks gorgeous natural, but for my glittered wrapping paper project, I wanted something a little more glamorous, so I pulled out the gold spray paint and glitter.
No need to let the paint dry and then glue on the glitter in a separate step.  While the paint is still fresh and wet, sprinkle the glitter on, and it will stick more evenly and even better than if you'd used glue.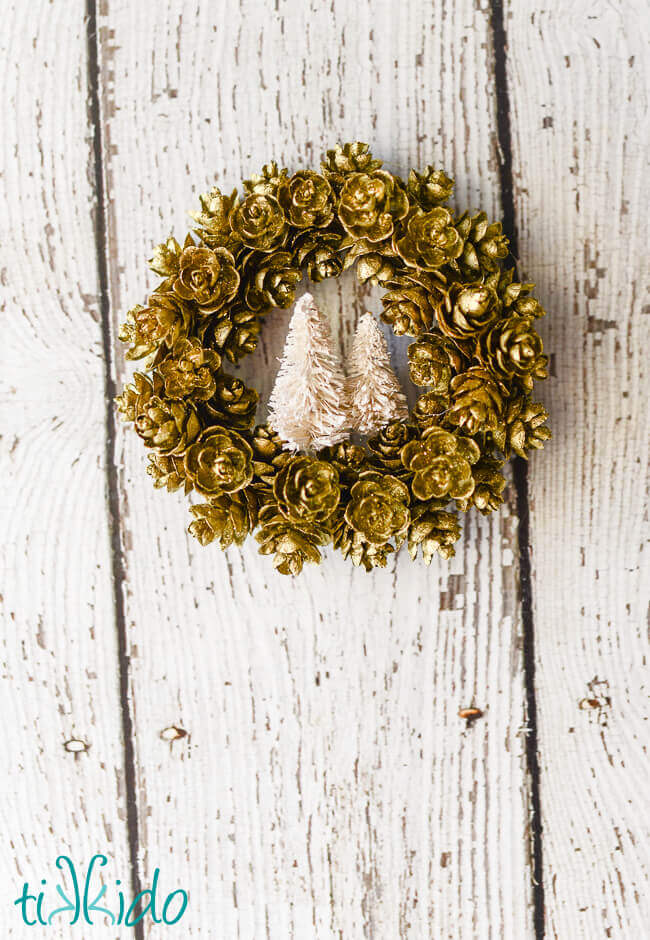 I found some miniature bottle brush trees at Joann Fabrics, but you can also order them online.  I love the little extra something they added to the pine cone wreath ornament.  I just removed the bases they came on, and glued them in place with my hot glue gun.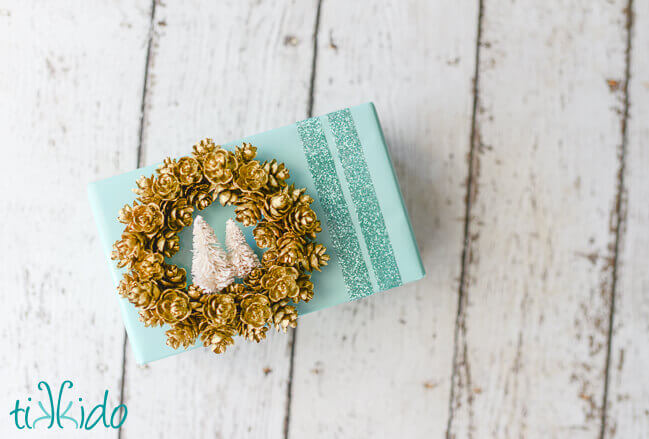 Fabulous on a present...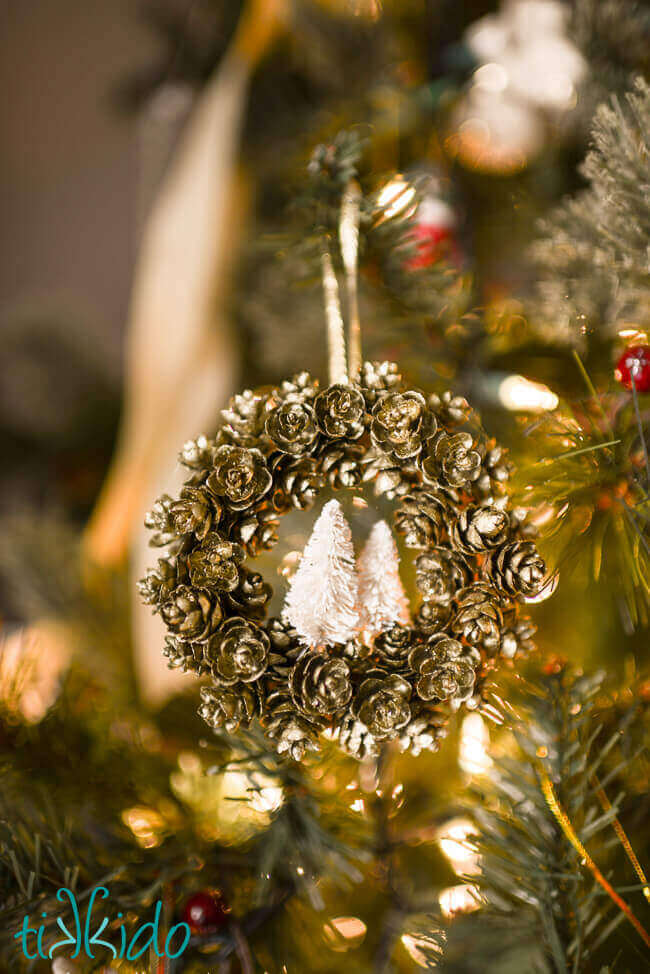 ...and perfect on the tree.  I love how this project turned out!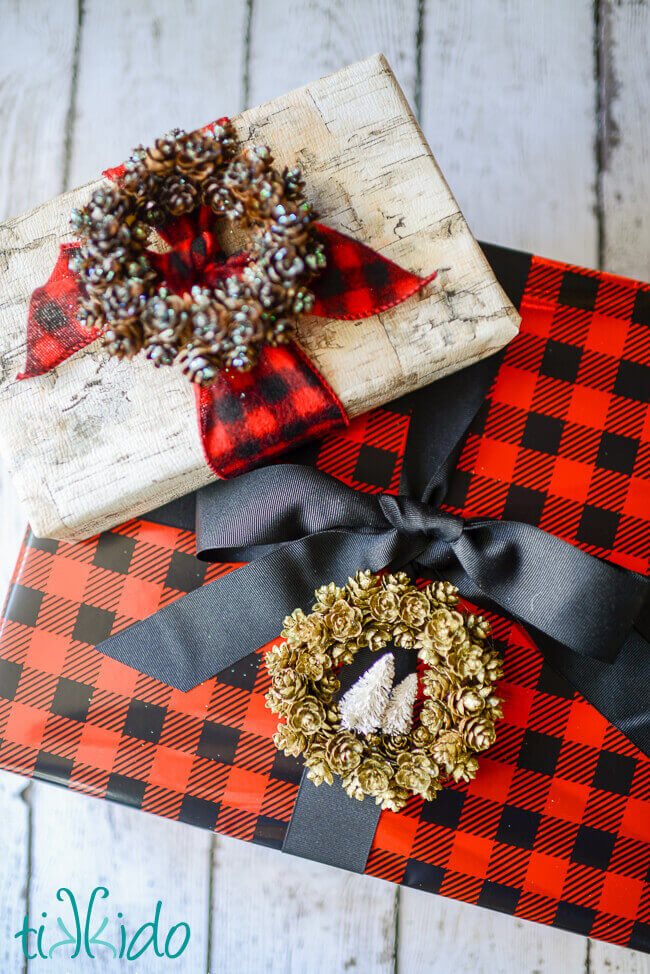 No matter whether your style is rustic or glamorous, these pine cone ornament wreaths are sure to be the perfect crowning touch for your gifts.
Other Gift Topper Tutorials You Might Like
Other Christmas Ornament Tutorials You Might Like