Printer-friendly version
This date nut bread recipe is easy to make, and packed with rich, sweet date flavor.  In fact, this recipe for date nut bread my mom's family's recipe, and my recipe card notes that the date nut bread recipe has been a family favorite since the late 1800s.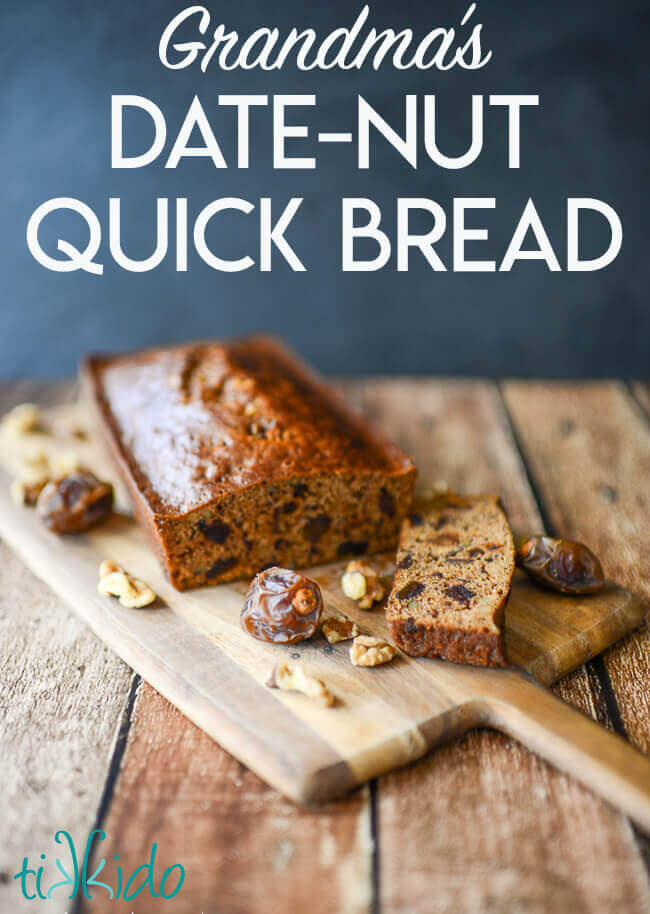 Have you ever tasted the deliciousness that is date nut bread?  It's kind of old fashioned, but I absolutely love it.    
Our old family recipe even says things like "Bake in a moderate oven," a phrase not used since the days of wood-fired ovens without temperature gauges.  But I've figured out what that means for today's modern oven, and I'm sharing this family favorite recipe with you today.
Date Nut Bread Recipe Ingredients:
1 cup dates, cut small
1 teaspoon baking soda
1 cup boiling water
1 Tablespoon shortening
1 egg
1/2 teaspoon salt
3/4 cups brown sugar
1/2 cup chopped nuts
1 1/2 cups flour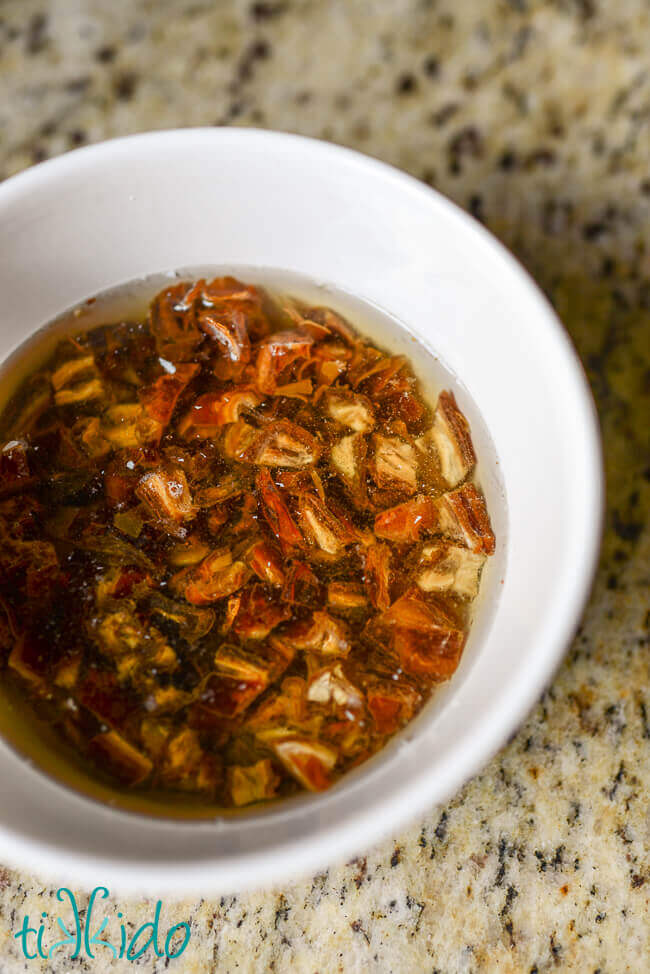 Pit and chop your dates into small pieces (or buy them already pitted and chopped up).  Sprinkle the baking soda over the dates, and pour the cup of boiling water over the dates and soda.
Cream the shortening, egg, salt, and brown sugar.
Add the walnuts, date mixture, and flour, and mix into a batter.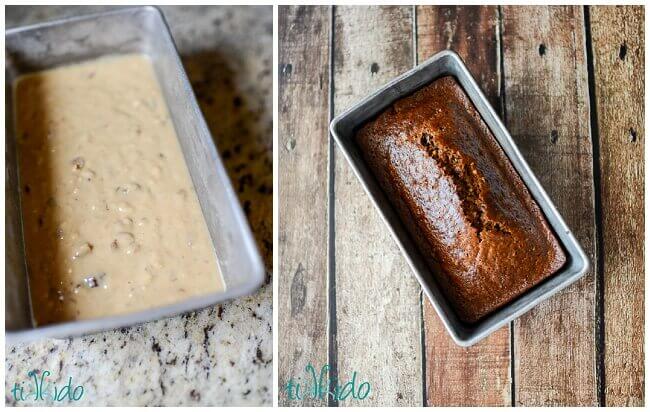 Pour the batter in a greased bread pan.  Don't worry about the light color of the batter.  You did it correctly; it will bake up into that beautiful mahogany color, I promise, no matter how blond it looks before it is cooked.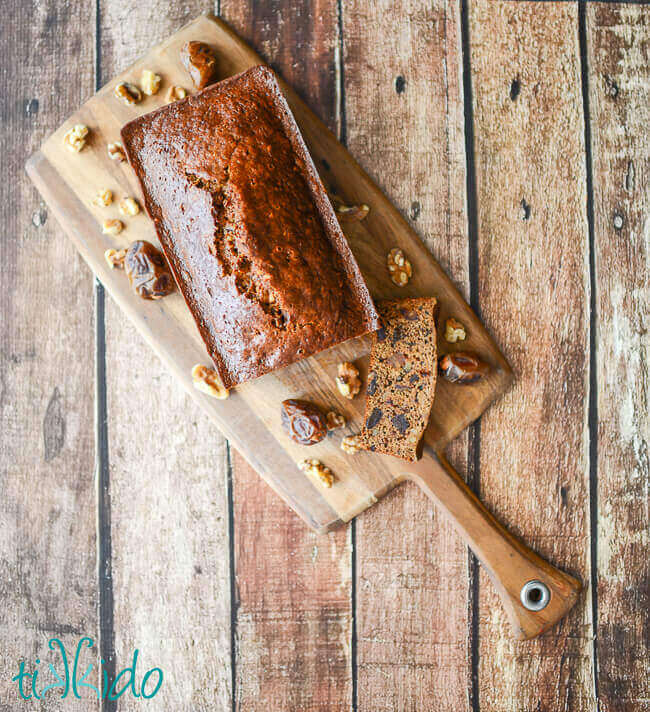 Bake at 350 degrees Fahrenheit for one hour (that "moderate oven").
With some homemade strawberry cream cheese, it makes and absolutely incredible tea sandwich.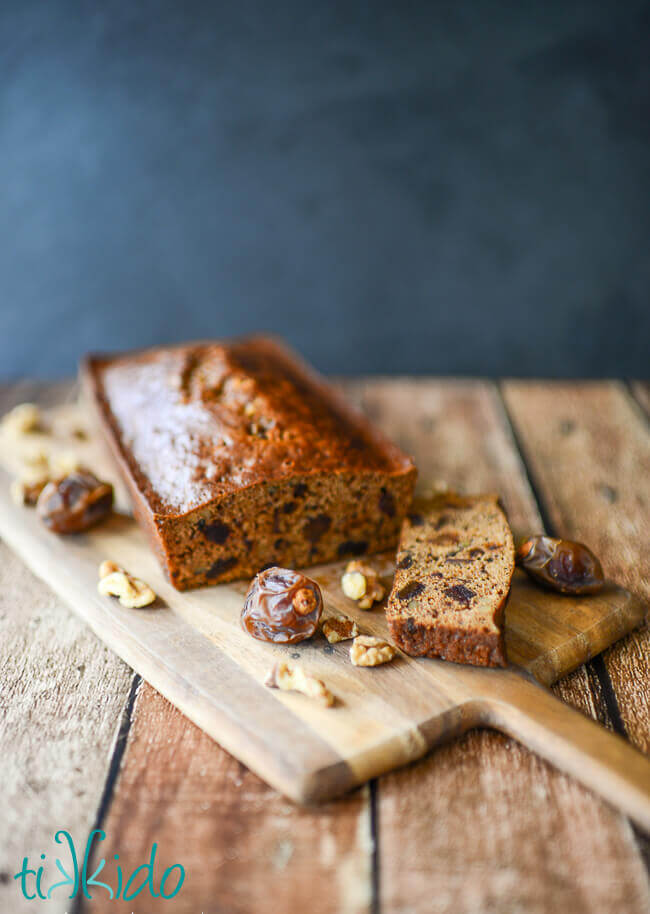 Of course, date nut bread is so delicious that it doesn't need anything, really.  Just cut me a slice and I'm happy.
Other Quick Bread Recipes You Might Like: