Printer-friendly version
If you're looking for the most amazing recipe for lemon loaf, look no further.  We taste-tested several great lemon loaf cake recipes, and have found the ultimate lemon tea bread!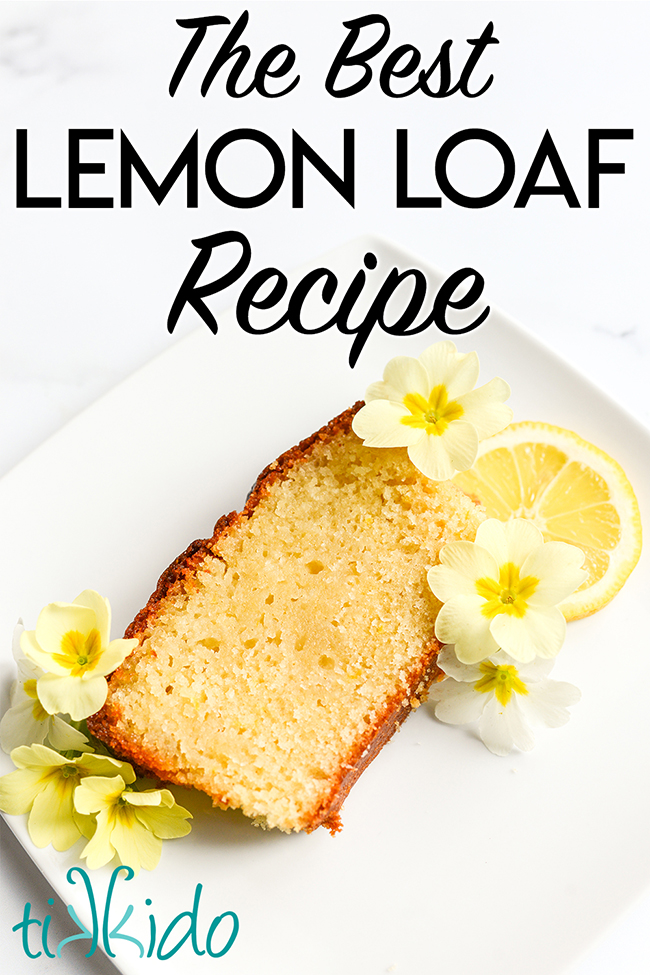 There are a number of different names for this kind of recipe.  You could call it lemon quick bread, lemon loaf cake, lemon loaf, or lemon tea bread.  Whatever you call it, it's delicious for breakfast, a snack, or dessert.
Three lemon quick bread recipes were tested:
Starbuck's Lemon Loaf copycat recipe from Top Secret Recipes (3rd place)
Lemon Tea Bread by Diane Shannon (a close 2nd place)
Lemon Tea Bread recipe published by Nordic Ware (the WINNER). This recipe, as presented here, is the old version of their recipe.  They've tweaked it in the years since we conducted this test, but I still absolutely love the original recipe and I'm sticking with it!
I absolutely adore bright, tart lemon flavor.  And I really hate confections that are allegedly lemon flavored, but are, in truth, only vaguely lemon scented.  Such promise, such disappointment when I encounter those citrus imposters.  This recipe is packed with real lemon and lots of flavor because it's made with lemon juice, lemon zest, and an intense lemon glaze.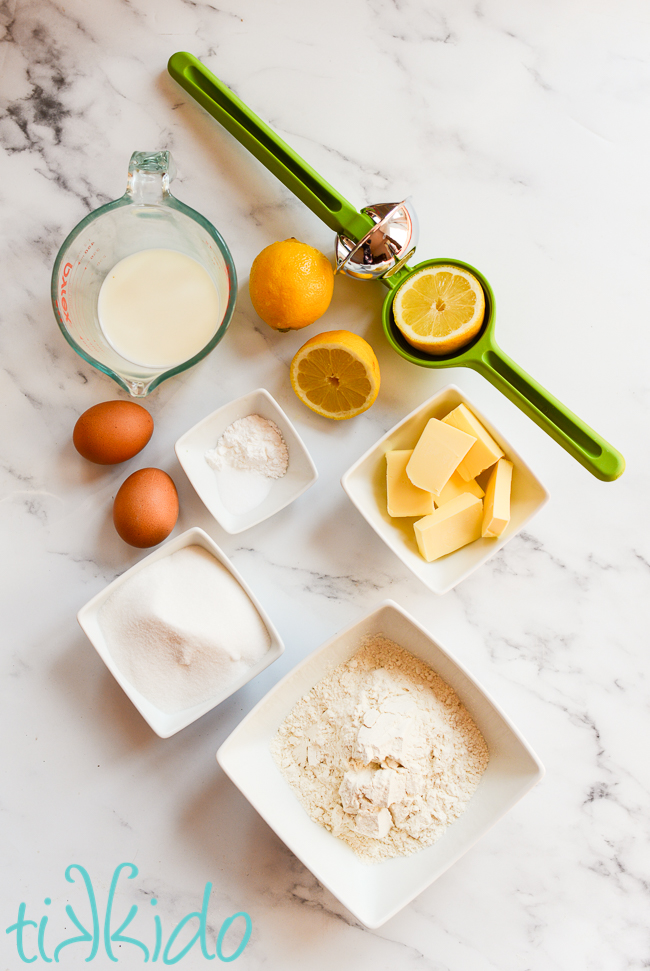 Lemon Loaf Ingredients
The ingredients for this lemon tea bread are broken down into two sections:  the actual lemon quick bread, and the lemon glaze that gets added after the cake is baked.
Lemon Quick Bread Recipe:
1/2 cup butter
1 cup sugar
zest of two lemons
2 large eggs
1 1/2 cups All Purpose flour
2 teaspoons baking powder
1/2 teaspoon salt
1/2 cup milk
2 Tablespoons lemon juice
Glaze for Lemon Loaf:
lemon juice from 2 lemons (approximately 1/2 cup)

1/2 cup sugar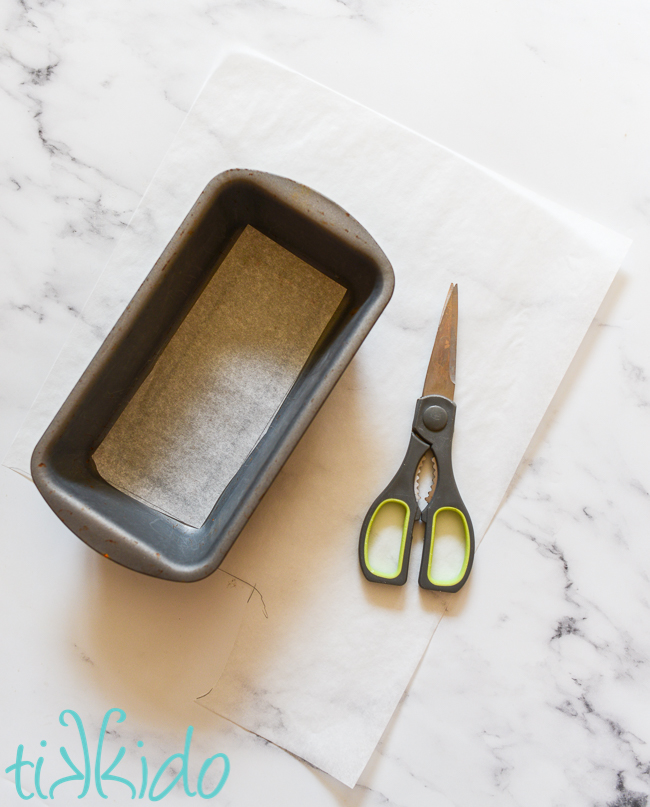 The very first thing you need to do is prepare the loaf pan.  Even if you have a nonstick loaf pan, you'll want to either grease and flour the pan, or line the bottom with parchment paper or waxed paper.  This recipe likes to stick. 
Preheat the oven to 325 degrees Fahrenheit.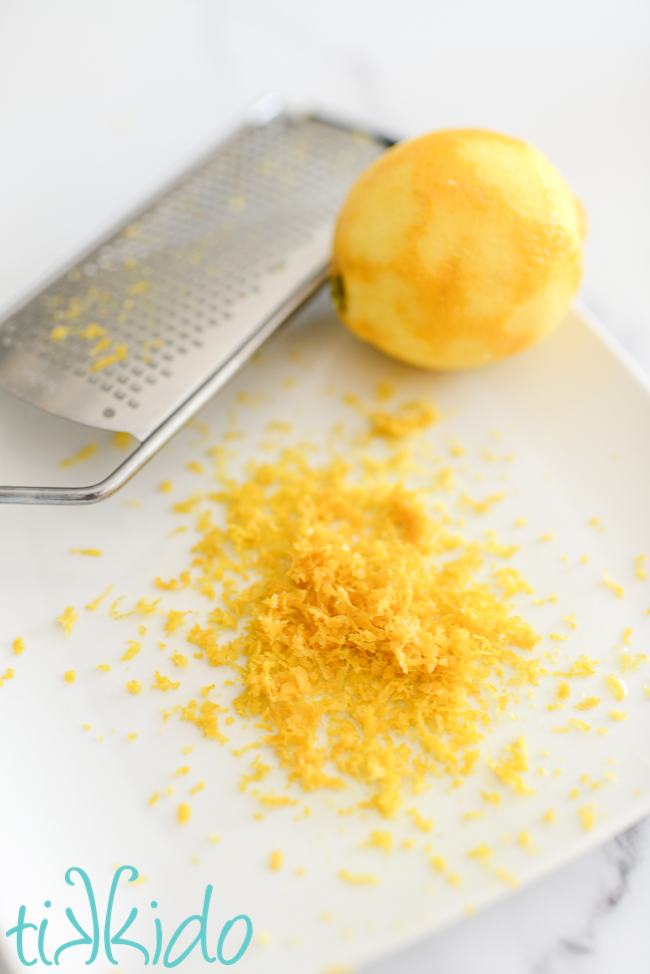 Zest two lemons.  You just want to grate off the exterior yellow part of the lemon, and avoid getting any of the bitter white pith.
Cream together the butter, sugar, and lemon zest.  Add eggs, one at a time, and mix well between each egg.
Add dry ingredients, alternating with the milk and lemon juice.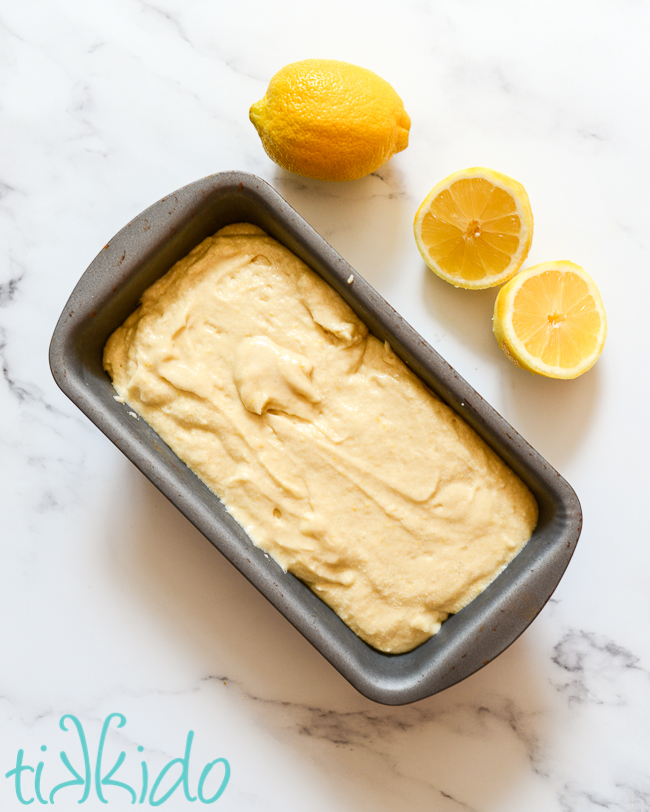 Spread batter in the prepared pan, and bake for one hour.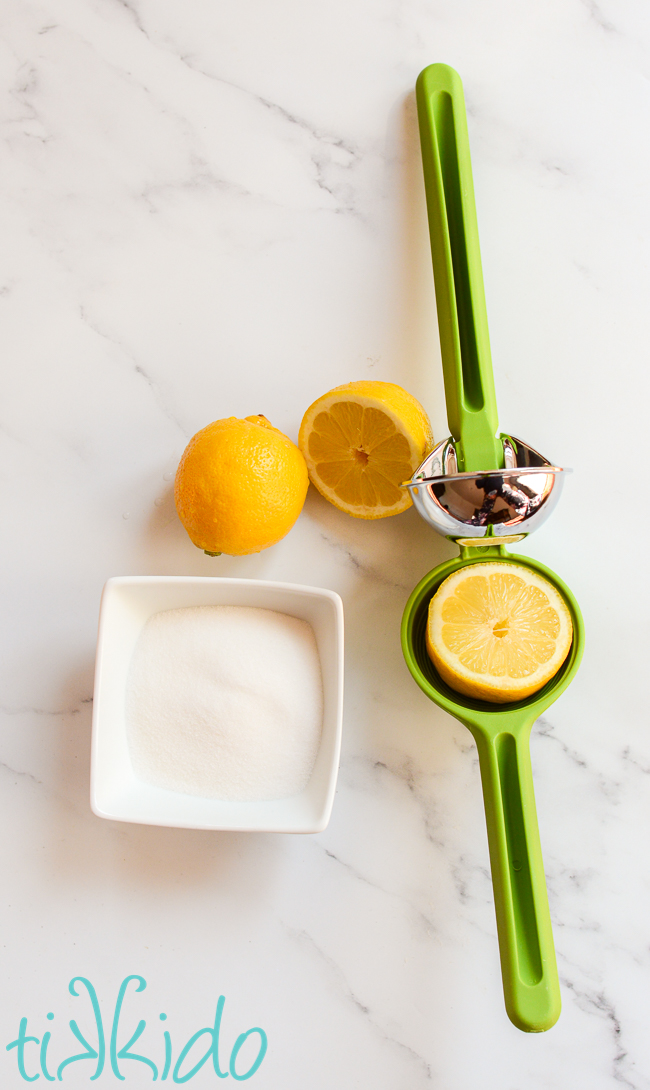 Lemon Glaze for Lemon Loaf Cake
While the cake is baking, prepare the lemon glaze.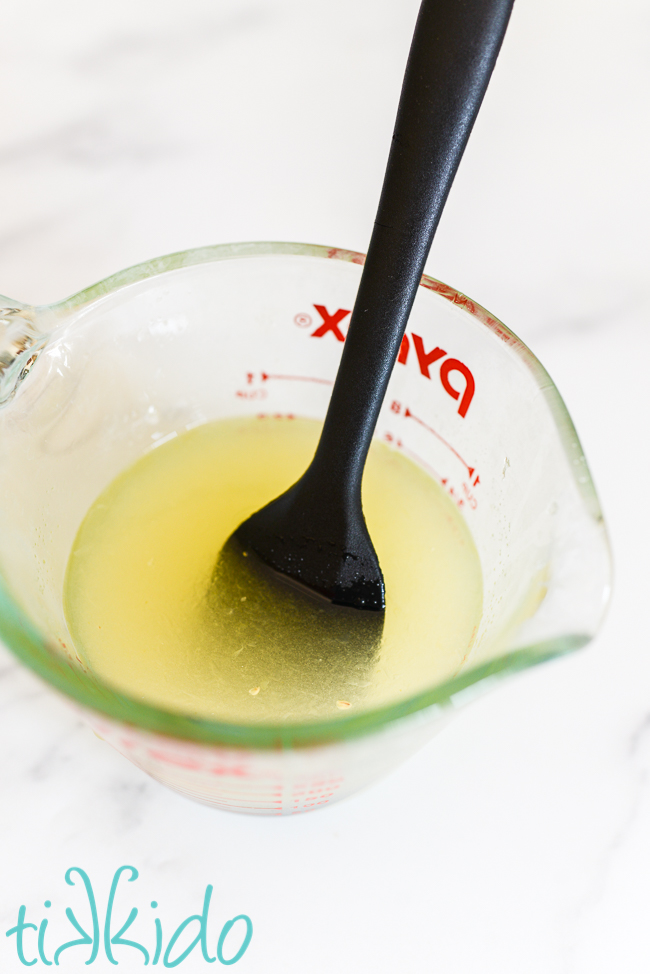 It couldn't be easier to make the lemon glaze.  Just combine the half cup sugar and half cup of lemon juice and mix until the sugar dissolves.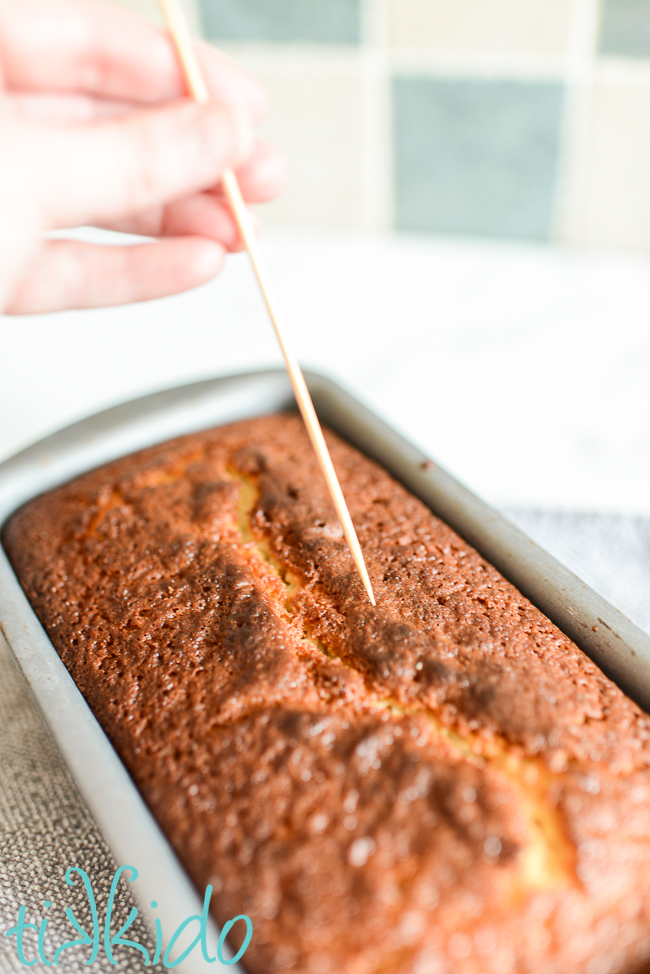 When the loaf is done (test with a toothpick in the center of the cake), pull it out of the oven, and while still warm, use a bamboo skewer to poke lots of holes in the top of the loaf.  Slowly pour the lemon glaze over the loaf cake, allowing the cake to soak up all of the liquid.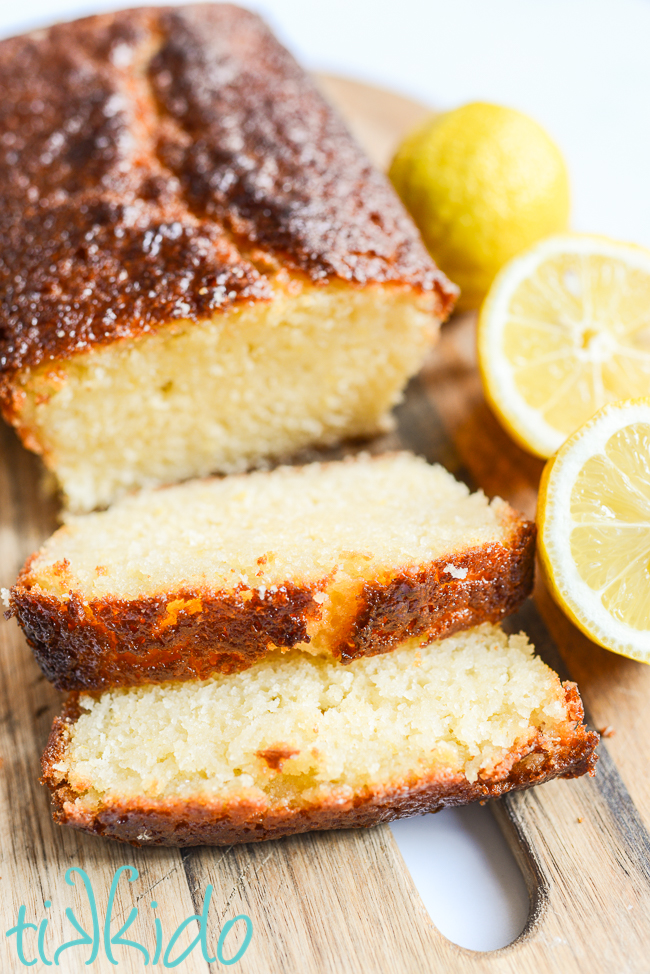 The lemon glaze soaks into the cake, keeps it incredibly moist, and adds incredible, bright lemon flavor.
Here's a cautionary tale for you.  DON'T BE IMPATIENT LIKE I WAS!  Let the lemon tea bread cool completely before attempting to remove it from the pan.  Or it will be a complete mess.  An utterly delicious complete mess, but definitely a visual disaster, only good for turning into a trifle at this point.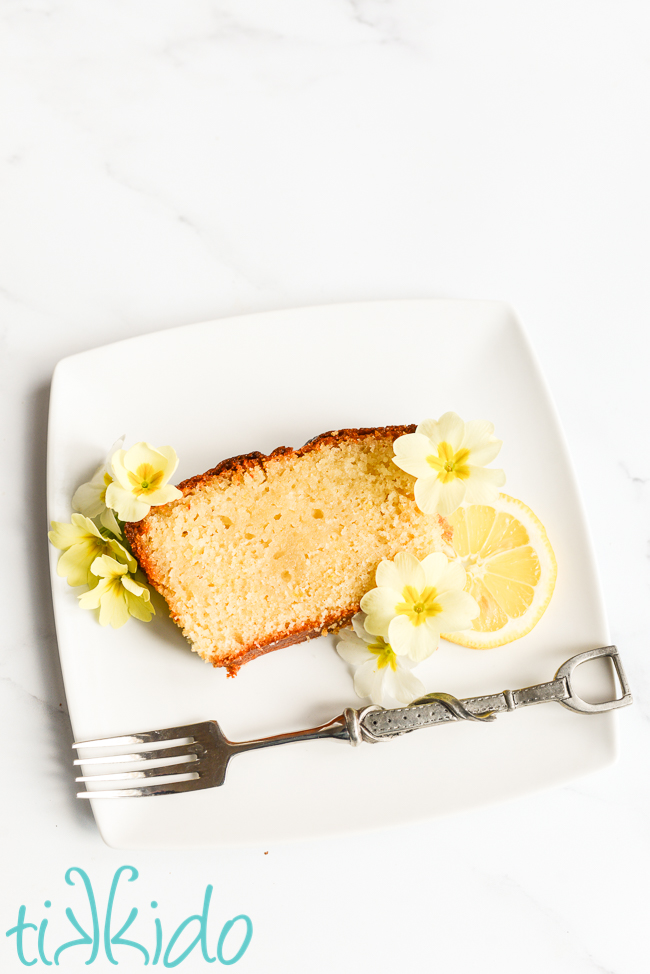 If you're patient, you will end up with a perfect lemon loaf cake.  Loaf cakes can look humble, but are easily dressed up when plated with a few edible flowers and a slice of lemon.
Printable Lemon Loaf Cake Recipe
Want a one page, printable PDF version of this lemon loaf recipe?  Click on the image below to print directly or download to your device.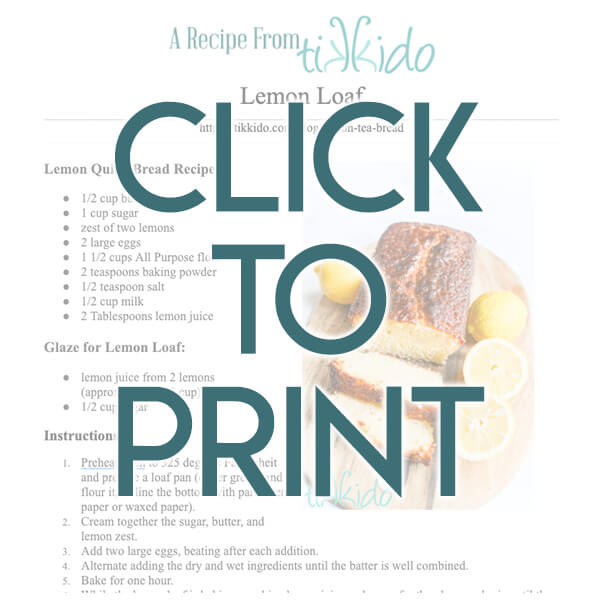 Other Lemon Recipes You Might Like: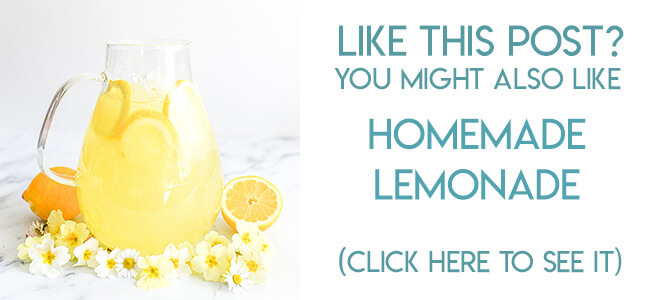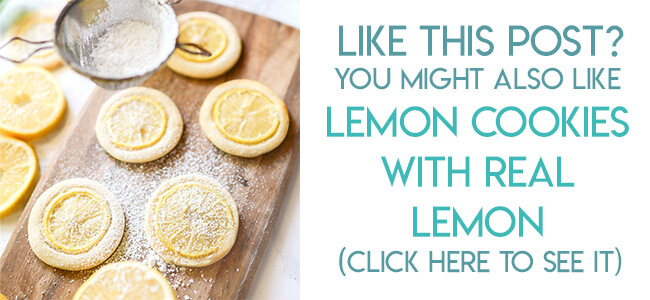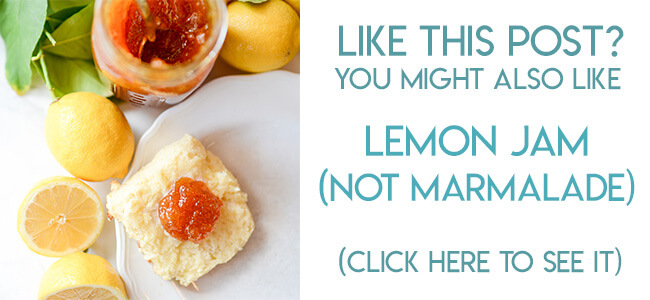 Other Quick Bread Recipes You Might Like: