Printer-friendly version
Make this easy (but dramatic and beautiful!) Valentine's day cake topper with just some scrapbook paper and bamboo skewers.  This is an incredibly easy Valentine's day cake decorating tutorial that you can use to turn a plain cake (even one from the grocery store) into a romantic Valentine's day dessert in just a few minutes.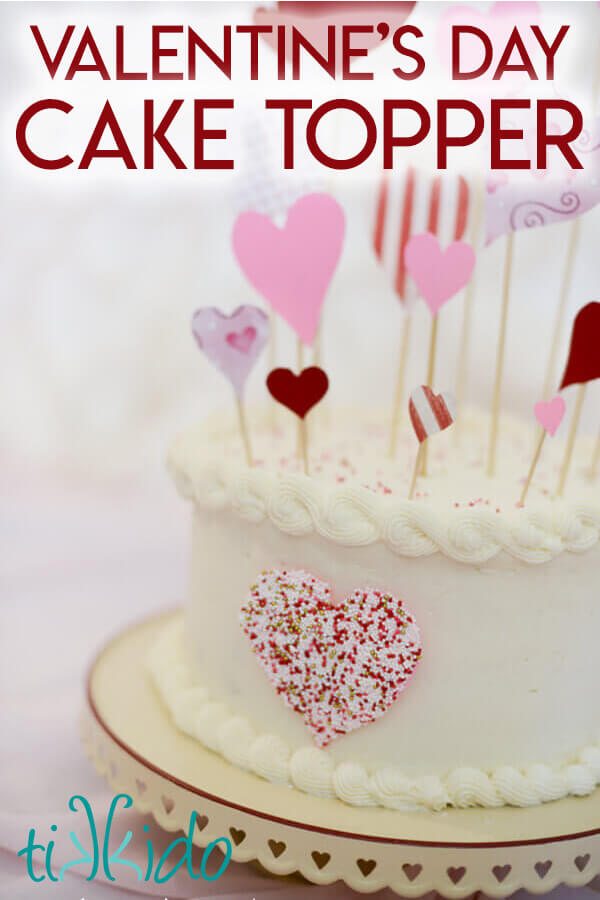 I love making elaborate, complicated cakes.  Spending days--sometimes weeks--crafting edible gumpaste details.  But sometimes I just don't have that kind of time.  Like this Valentine's day.  I knew I wanted to share my strawberry cake recipe with you guys, but I had NO idea how to decorate the cake when it came time to take the pictures.
So I looked around the house at my available supplies, and came up with this seriously quick and easy cake decoration.  And I absolutely LOVE how it turned out!
Materials for Easy Paper Valentine's Day Cake Topper:
How to Make an Easy Valentine's Day Cake Topper
I knew I wanted varying heights, so I kept some of the skewers long, broke some in half, and used toothpicks for the shortest skewers.
Then I just cut hearts out of scrapbook paper completely freehand.  I wanted the not-so-perfect, more organic look (and I didn't have time to run out and buy a bunch of punches!).  
Next, I simply glued the hearts to the ends of the skewers with my trusty low-temp hot glue gun, and stuck them on the top of the very simply iced cake.
Wow, what a difference a few skewers and paper hearts can make!
Wouldn't this be cute with glittery stars?  Or balloons?  Clouds?  You could really adapt this basic technique for all sorts of occasions!
Other Valentine's Day Ideas You Might Like: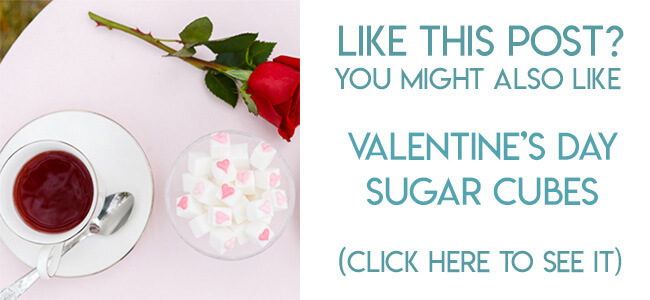 Other Cake Topper Tutorials You Might Like: