Printer-friendly version
It's going to take a lot of strength to keep up the resistance, so I made these feminist pussy hat sugar cookies to help my dear friend Liz do just that.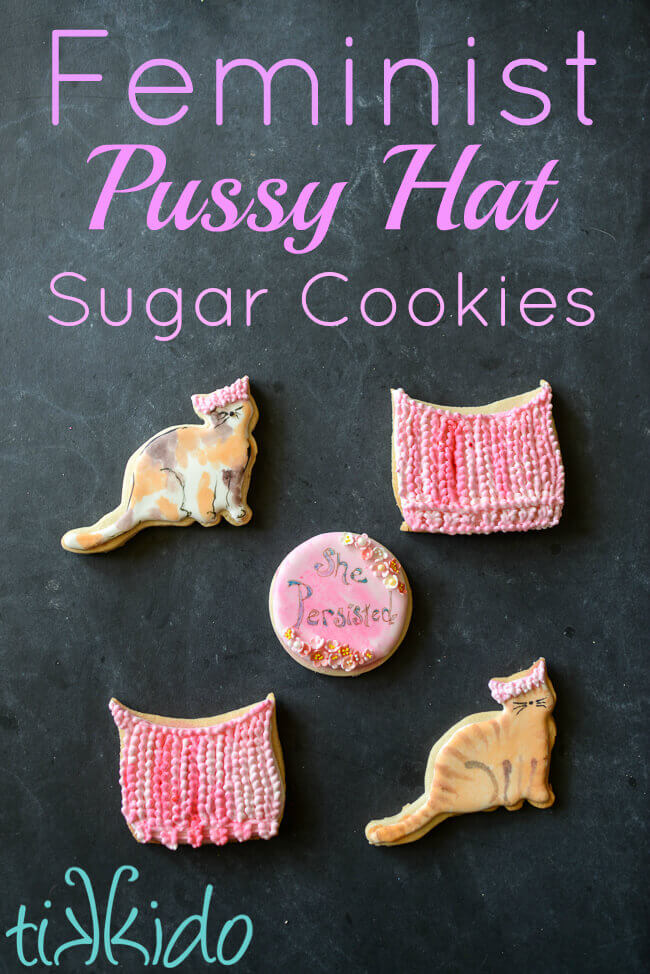 Pussy hat cookies, cookie cats wearing pussy hats, and "She Persisted" text cookies.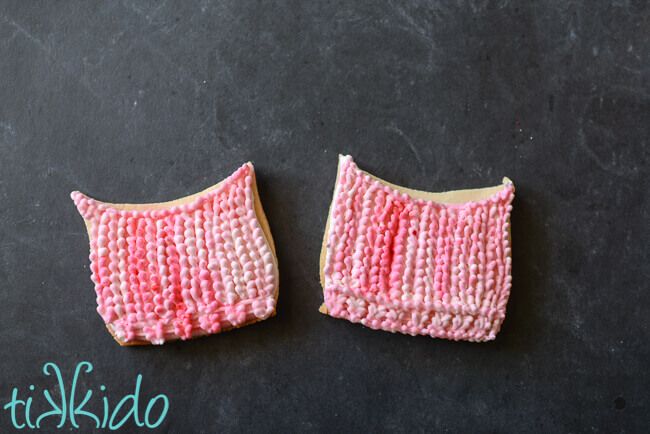 My friend Liz tried to teach me how to knit (she's an AMAZING knitter), but it didn't stick.  But I'm pretty proud of how my knitted pussy hat cookies turned out!  I love variegated yarn, so the watercolor cookie decorating technique was a perfect technique for this project.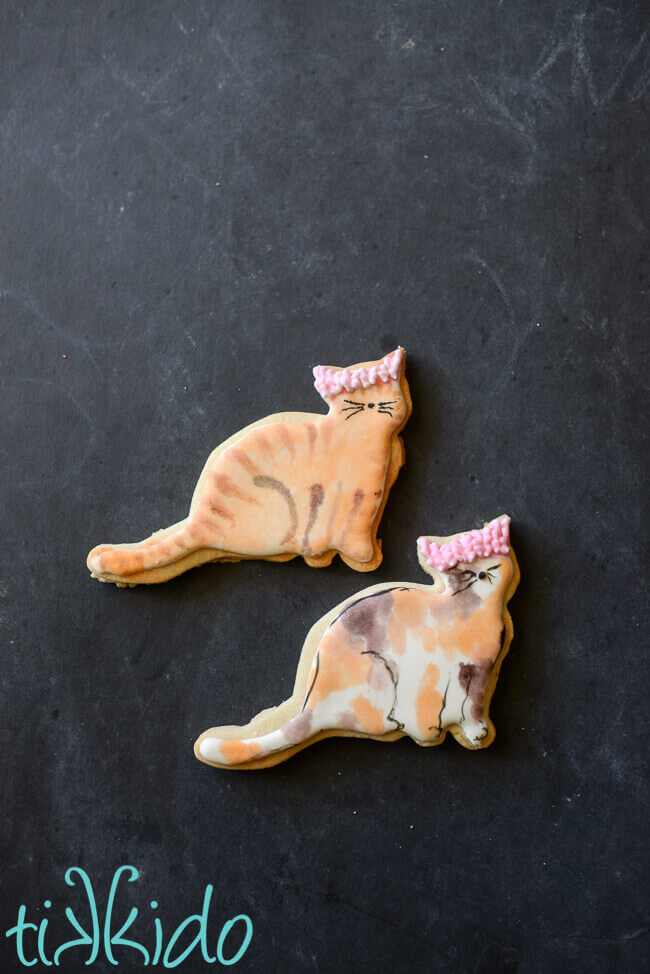 The hat cookies are cool and all, but I don't think anything is going to top a cookie cat wearing a pussy hat.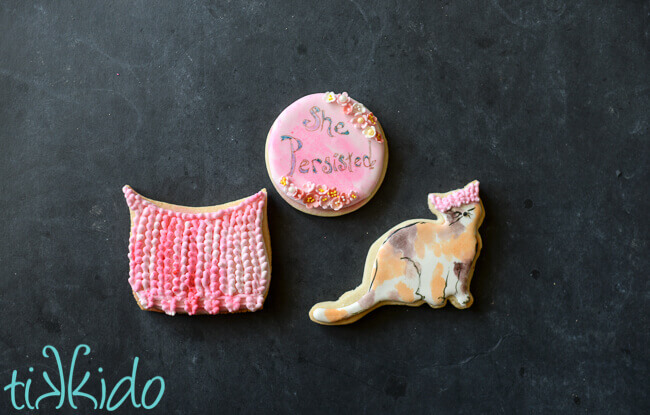 I even made a video to show you how to make these sugar cookies.
And for all the details on how to make these feminist sugar cookies, head over to page two.
[pagebreak]
Pussy Hat Feminist Sugar Cookies Tutorial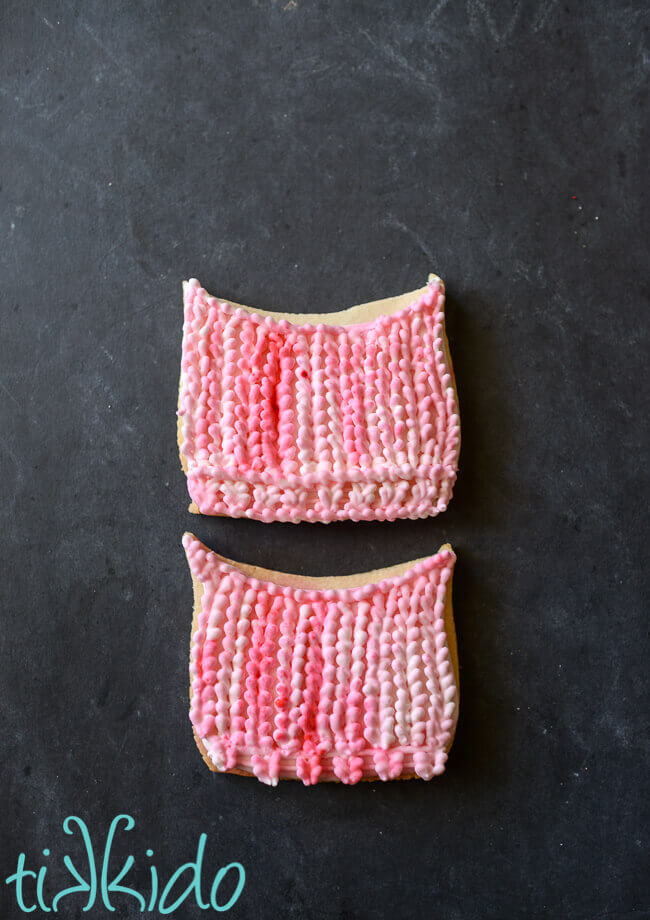 I may not be able to knit, but I can make a pretty darn cute facsimile of a knit hat out of cookie and royal icing (recipe here)!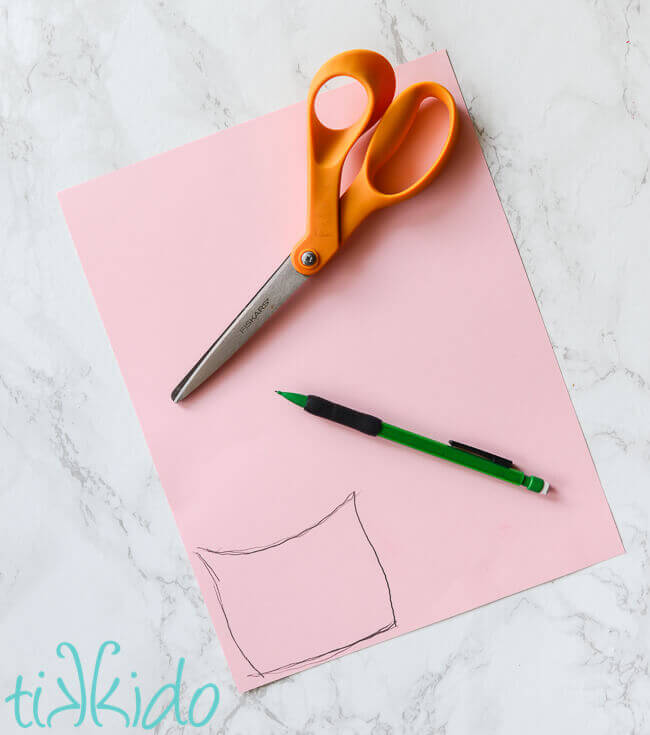 I didn't have a cookie cutter shaped like a pussy hat, but I improvised by making a template out of paper.  Pink paper, of course.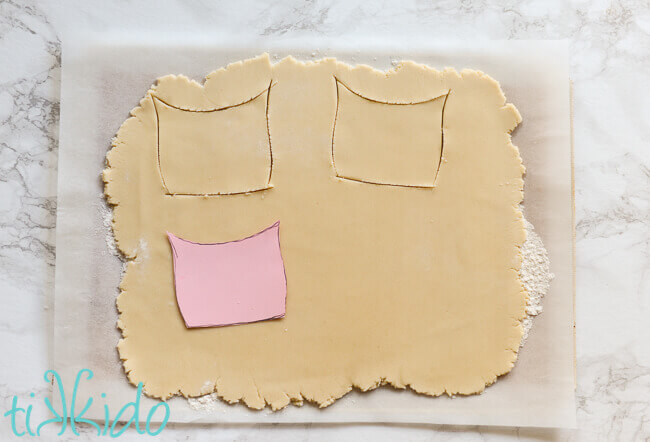 I just cut around the template with a sharp paring knife.  The edges are a little rougher than you'd get with a cookie cutter, but rough edges never hurt anyone.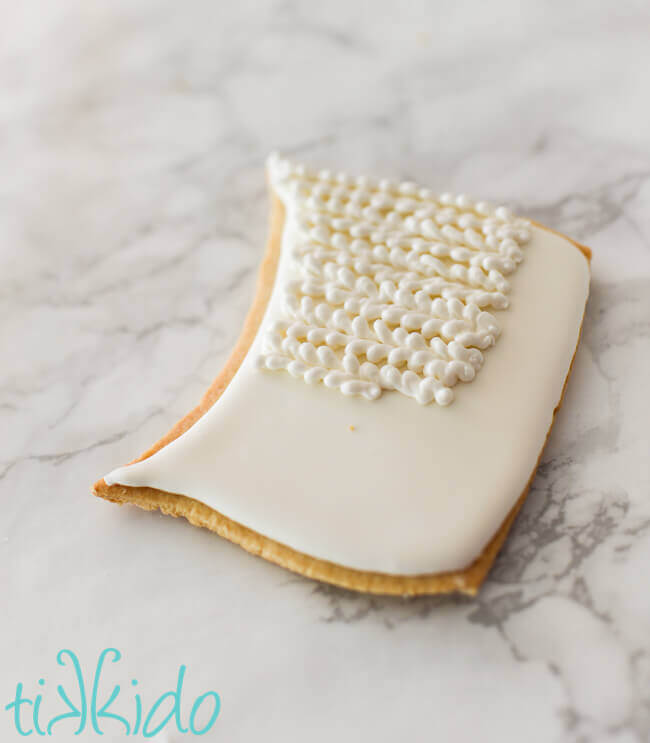 Use a small, round icing tip to pipe the knitted texture on a cookie already covered in a base coat of royal icing.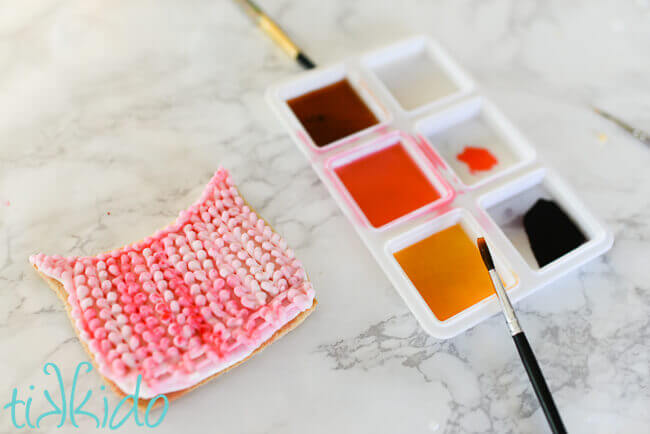 Thin out some food coloring with Everclear (preferable) or vodka, and paint the color on.  Doesn't it look like a knit cap made with gorgeous varieagated yarn?
To see how I made the pussy-hat-wearing-cat cookies, head to page three.
[pagebreak]
Tutorial: Cat Cookies Wearing a Pussy Hat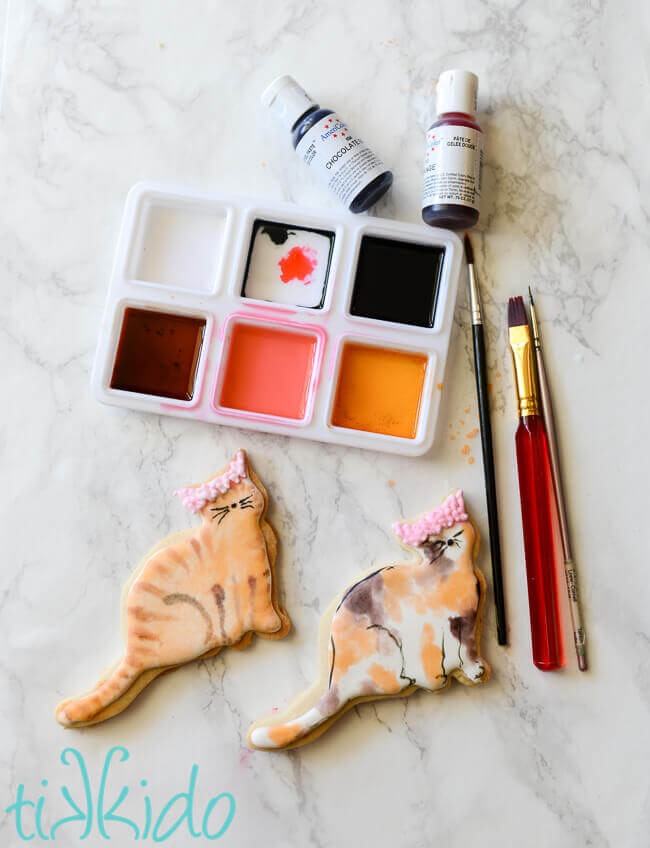 Use the same technique to create the textured hat on the cat cookies (this is the cutter I used), then just paint on details using food coloring thinned out with Everclear.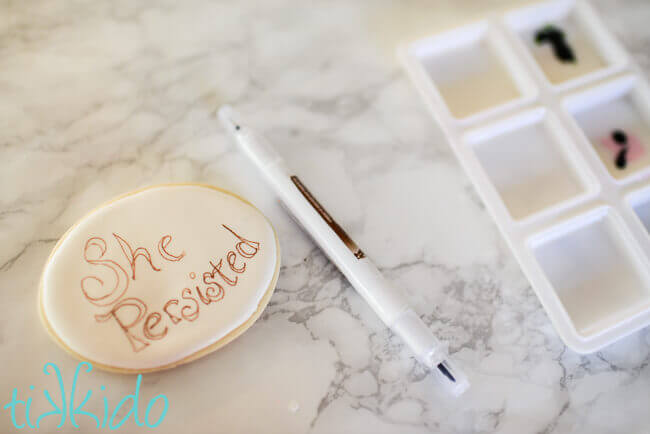 I used a food coloring marker to help sketch out the lettering.  I still need a lot more practice making lettered cookies.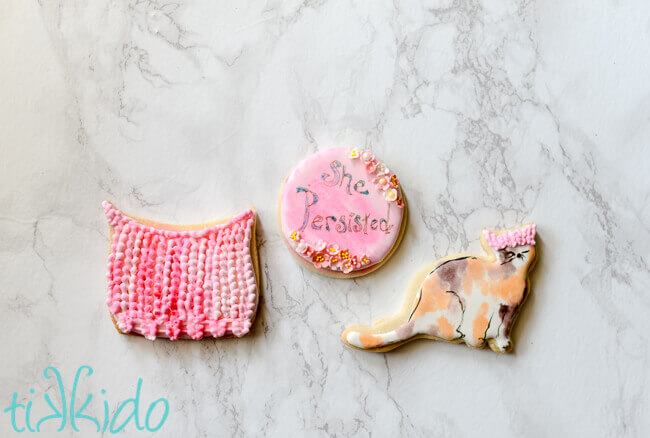 But as in so many things, I'm not going to let anything stop me from moving forward!
Resist, my friends, and stay strong!