Printer-friendly version
The Irish step dancing party (celebrating my friend passing her T.C.R.G. exam) happened to fall the week before St. Patrick's Day this year.  What perfect timing!  And because it was so close to St. Patrick's day, I couldn't resist a little bit of kitsch--a pot full of golden caramel corn for the dessert table.
A cauldron (found in our stash of Halloween decorations) and this delightful golden treat made the perfect addition to the dessert table.  Little nibbles of crunchy, salty-sweet delight, easy to grab and go.
How to Make Homemade Caramel Corn
4-5 quarts of popped popcorn.  NO unpopped kernels!
2 cups packed brown sugar
1 cup butter
1/2 cup light Karo syrup
1 teaspoon salt
3 Tablespoons molasses
1 teaspoon baking soda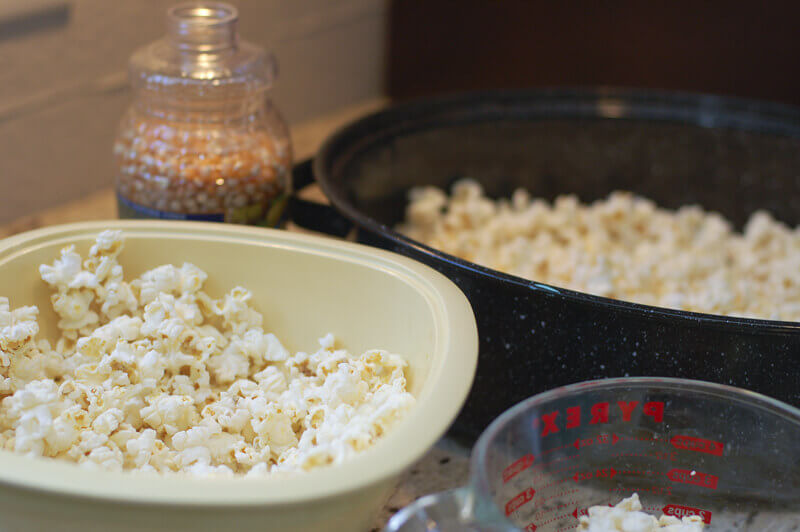 1)  Pop popcorn (equal to 4 to 5 quarts once popped) in an air popper, on the stovetop, or in the microwave.  I don't mean to say that microwave popcorn is an option (for one thing, that would be expensive!).  I simply mean that there are some cool tools for making your own microwave popcorn.  I really love my Nordicware microwave popcorn bowl.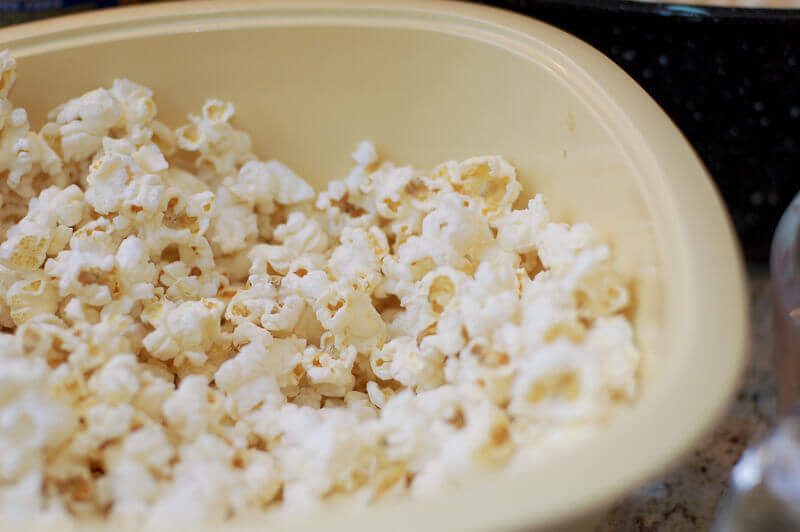 No oil necessary--just 1/3 of a cup of popcorn, 3 minutes in the microwave, and I have popcorn!  Couldn't be easier.  If you don't want to buy a gadget, you can even use your own brown paper lunch bag to make microwave popcorn with no crazy artificial ingredients.
Put popped popcorn in a large roasting dish.  
2)  Put brown sugar, butter, karo syrup, salt, and molasses together in a large saucepan.  Cook, stirring occasionally until bubbly at the edges.  Continue cooking over medium heat for five minutes.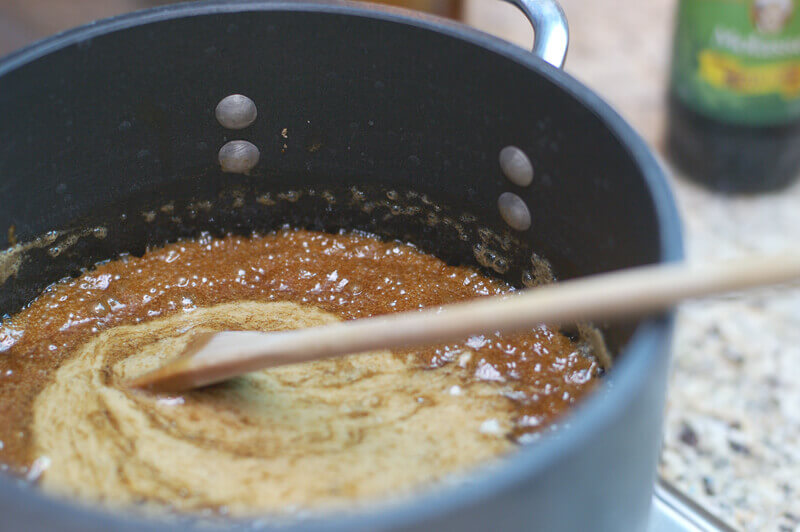 Remove the caramel mixture from heat, and stir in the baking soda.  The mixture will foam up.  
3)  Pour over popcorn, stirring until the corn is well coated.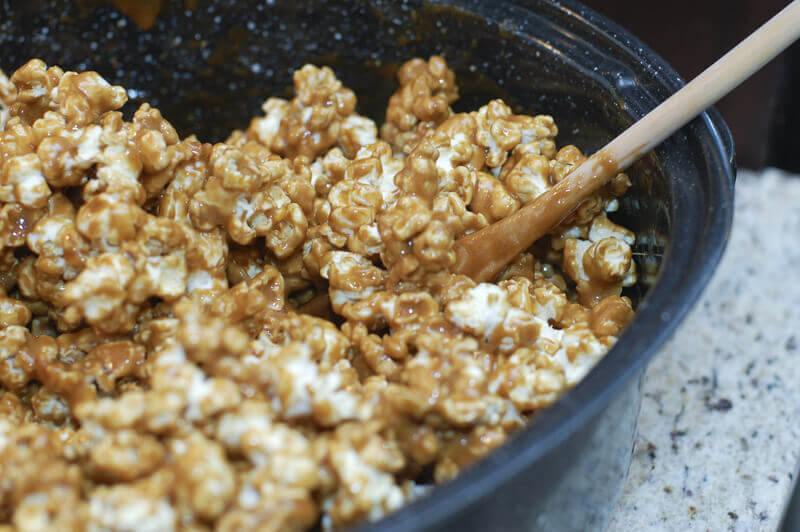 4)  Bake at 200 degrees Fahrenheit for one hour, stirring every 15 minutes.
Let cool on a parchment lined sheet pan.  Don't leave it in the large baking pan you used, or you'll end up with one solid, giant hunk of caramel corn.  Delicious, but really very difficult to break apart without pulverizing the popcorn kernels.  Letting it cool in a single layer is MUCH easier.  Learned that one the hard way.
  This stuff is outrageously delicious on its own, and is fabulous with nuts or pretzels added in, too.