Printer-friendly version
Classic mojitos are delicious, but when you add some cool watermelon to the mix, you end up with an amazingly delicious and refreshing cocktail that pretty much tastes like summer in a glass.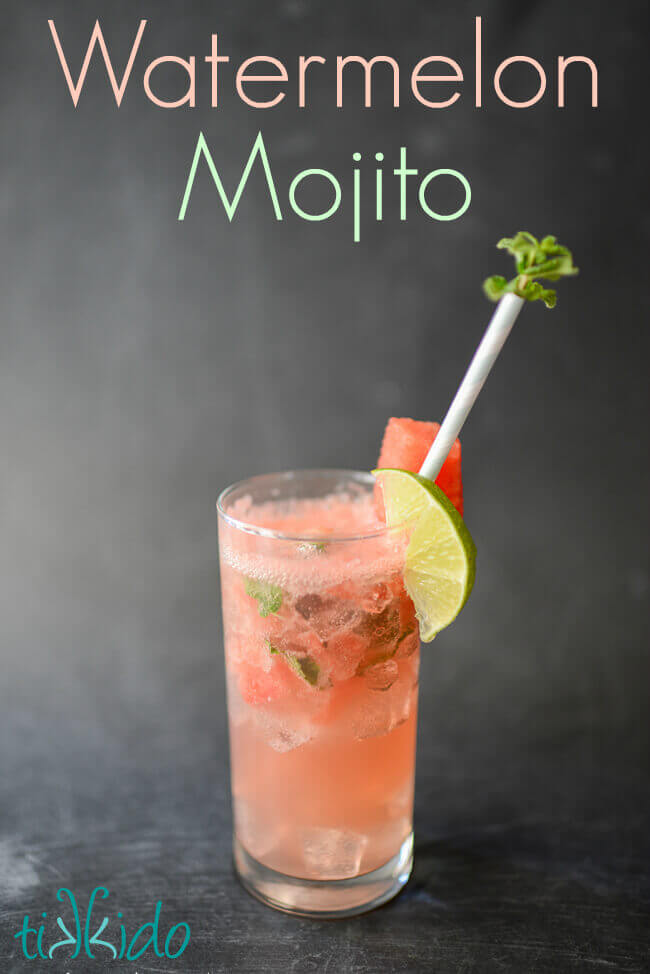 So if you're ready to kick off this summer weekend in delectable style, let's get on to the ingredients.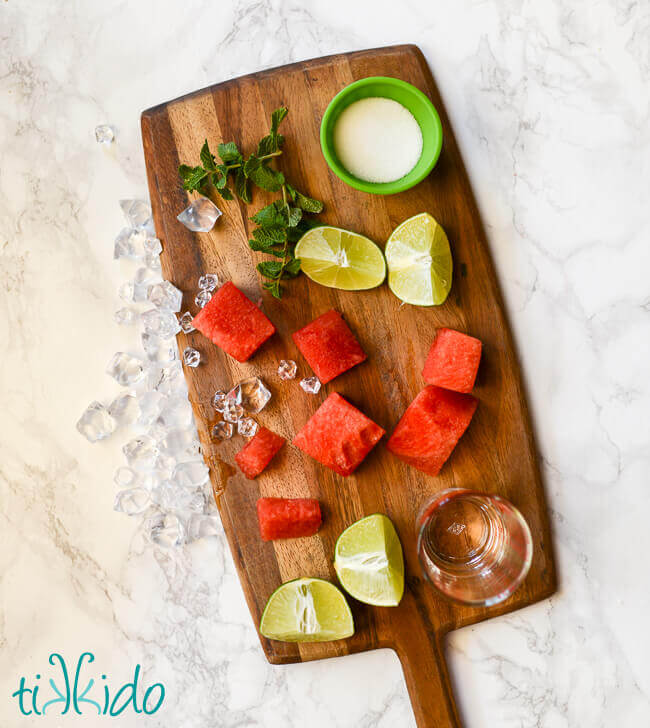 Watermelon Mojito Recipe:
fresh mint leaves
one wedge of lime
1 Tablespoon sugar
1 1/2 ounces rum
several chunks of seedless watermelon (I used three ice-cube sized chunks)
club soda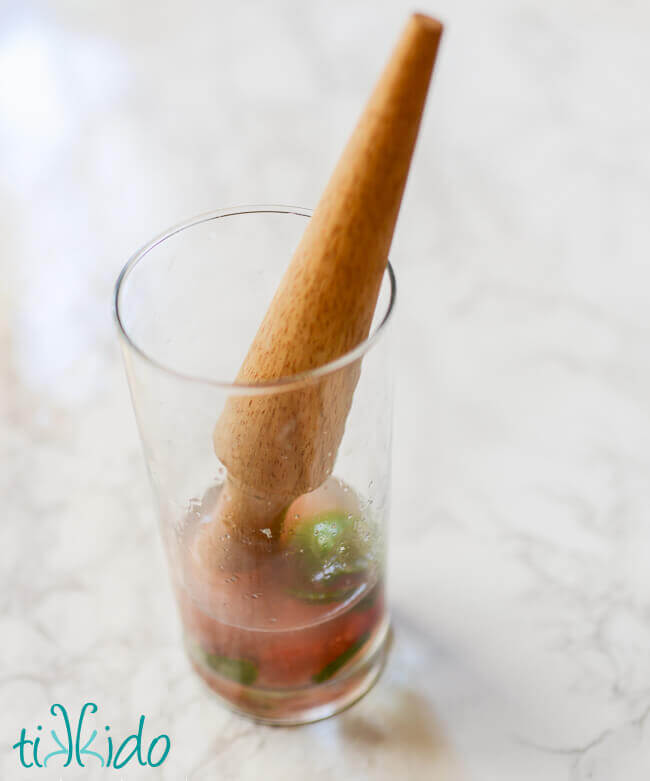 The key to an amazing mojito is muddling the lime, mint leaves, and watermelon.  What is muddling?  It's basically smashing the heck out of the ingredients to release the flavors and natural oils from the fruit and mint leaves.  How do you muddle?  Well, classically, with a muddler.  I don't have one of those, so I have to get a little creative.  Today I used the handle end of my krumkake (Scandinavian wafer cookie) roller form, and I've also successfully used the pestle from my mortar and pestle.  Why buy another one-use kitchen item when my improvised muddlers work so well?  If you don't have one, get creative with what you do have.   Muddle the watermelon, lime, and mint together with the rum.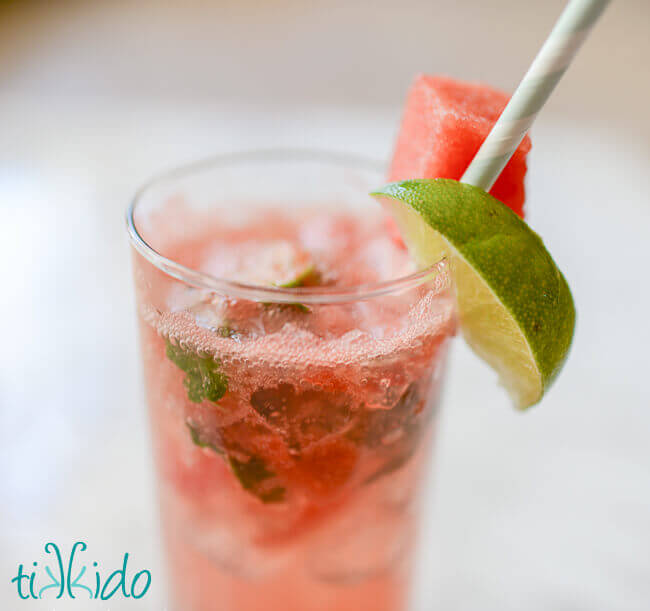 Add the sugar, ice, and fill the remainder of the glass with club soda.  You could also use lemon-lime soda, or even champagne (that's outrageously delicious, but it makes for a strong drink!).  I always have club soda around since I make my own sparkling mineral water and other carbonated drinks.  I also don't like very sweet things, and I find the drink to be plenty sweet with the sugar plus the natural sweetness of the watermelon and rum.  
What's your favorite summer sip?
Other Cocktail Recipes You Might Like: