Printer-friendly version
Let's face it, crackers are usually just a transportation method for cheese.  But they can be so much more--especially if you make homemade crackers.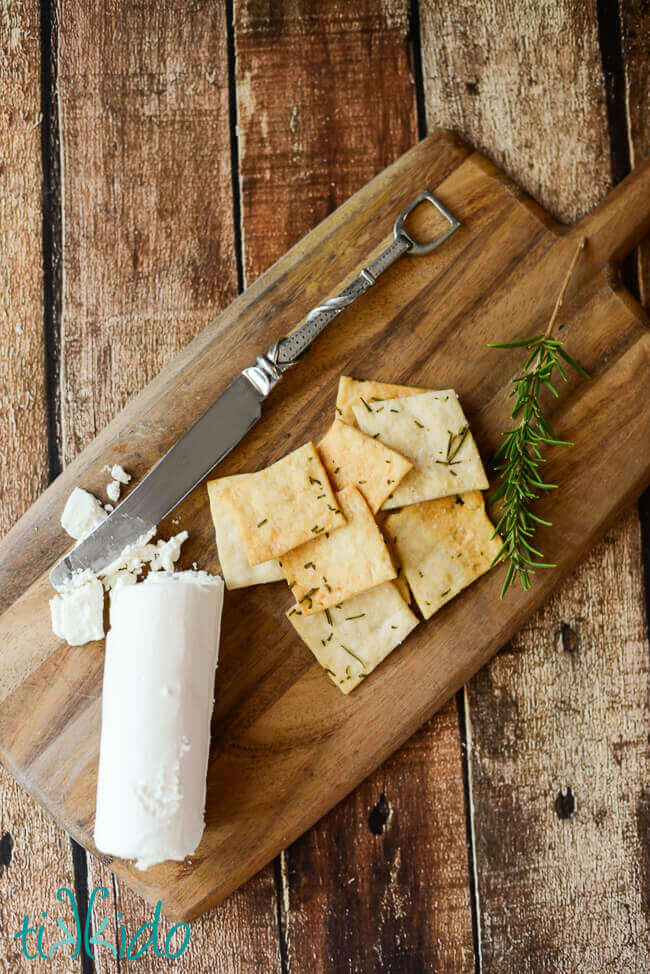 These things are easy and fast to make, and are so tasty you'd be happy to eat them on their own, even without any accompanying cheese.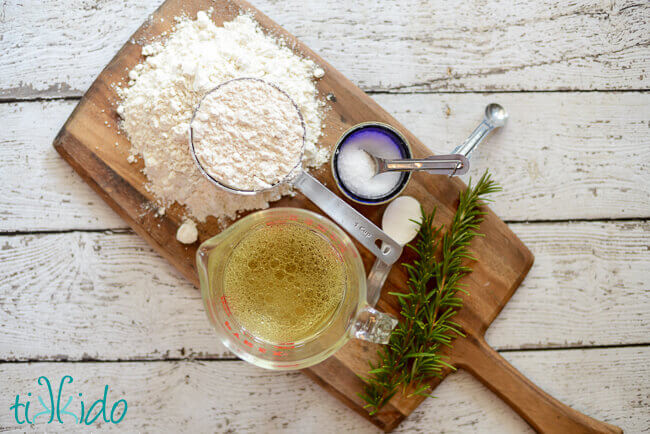 Homemade Savory Rosemary Sea Salt Crackers Recipe:
2 cups flour
1 teaspoon baking powder
1/2 teaspoon salt
2/3 cup warm water
1/3 cup olive oil
rosemary and sea salt for garnish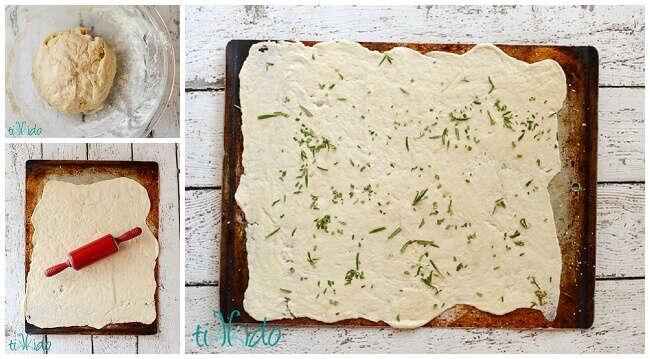 Mix the flour, baking powder, salt, water, and olive oil together in a bowl to create the dough for the crackers.  Divide the dough in half and roll out each half directly on an ungreased cookie sheet.  I bought this tiny red silicone non stick rolling pin for my daughters to use when they help me cook (it matches my large one), but it's absolutely the perfect tool for rolling out this cracker dough.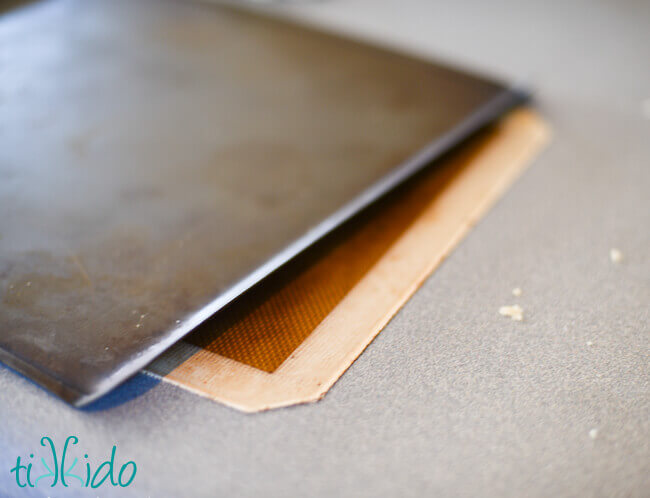 Pro tip: keep your cookie sheet from sliding all over the place while you roll out the dough by placing a silpat or a slightly damp kitchen towel under your pan.  This is the same technique I use for making sugar cookies and gingerbread houses.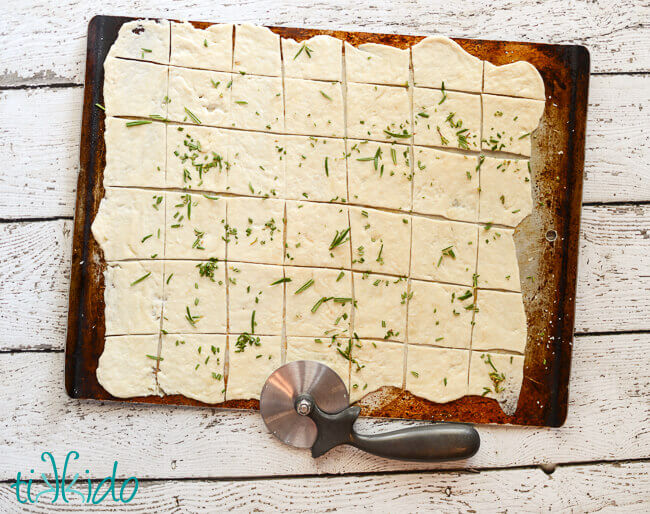 The dough should be rolled out very thinly, and should pretty much cover the cookie sheet.  
Add the toppings of your choice--I usually use sea salt and some fresh rosemary from the garden.  Rosemary is one of the things I can manage to keep alive (mostly) in the Phoenix heat, so I always have it around, but all sorts of fresh herbs and other toppings would be fabulous, too.  I like to spray the top of the dough lightly with a little bit of olive oil before sprinkling the toppings on to help the toppings stick.  You could also use an egg wash if you prefer.  That would give the crackers a shinier finish, too.
Cut the dough into squares with a sharp knife or a rotary pizza cutter (my favorite).  I always end up with "rustic" edges.  Don't worry about it--that's part of the appeal of homemade crackers!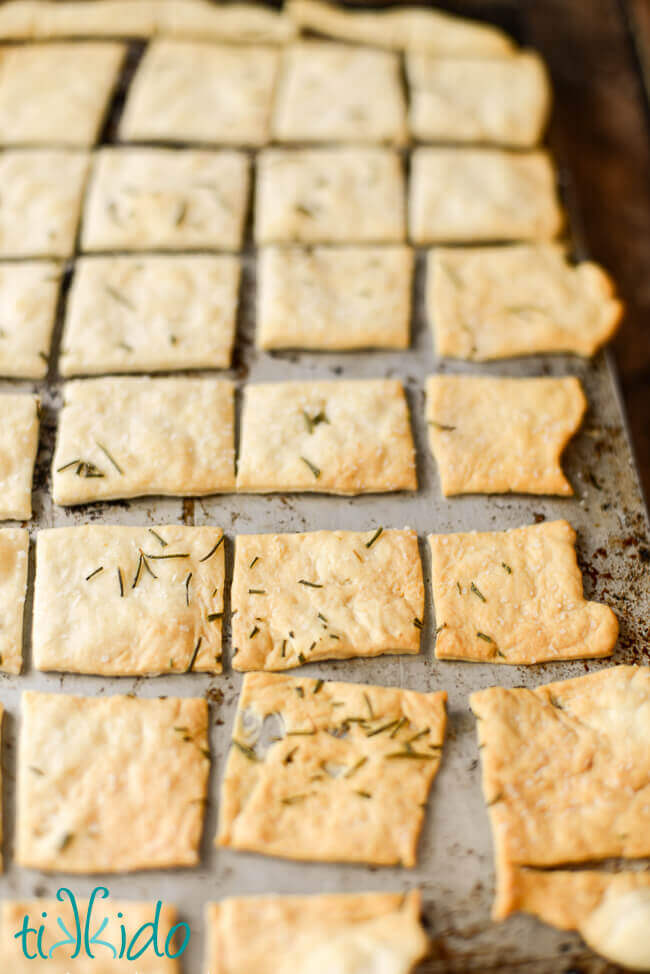 Bake at 425 degrees Fahrenheit for 12-14 minutes, until the crackers turn golden and crispy.  If you have a convection oven, you can bake at 400 convection for about 12-14 minutes.  Just watch for that golden color.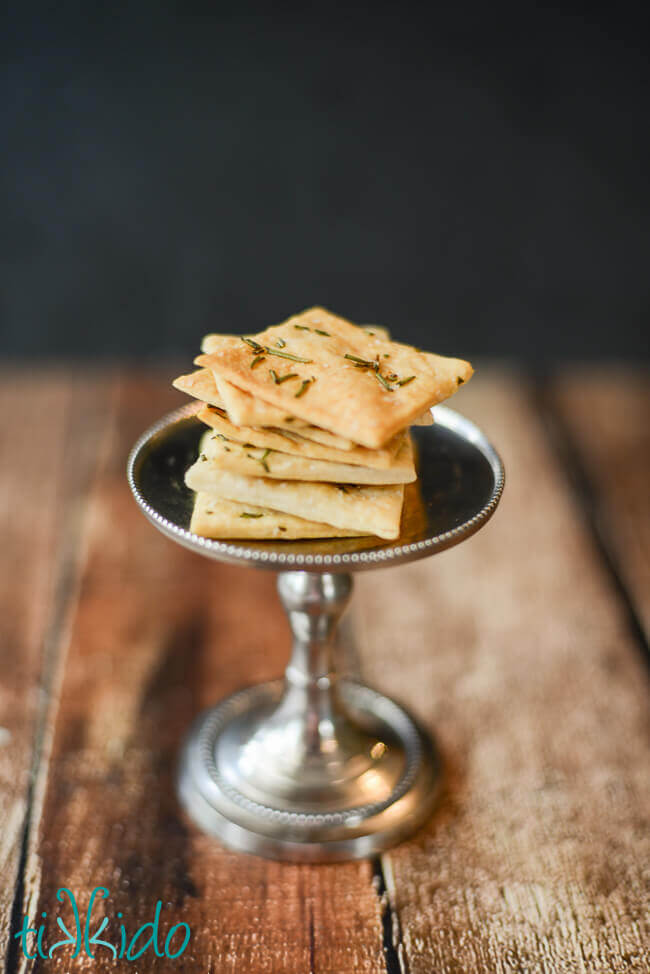 Mediterranean cracker heaven.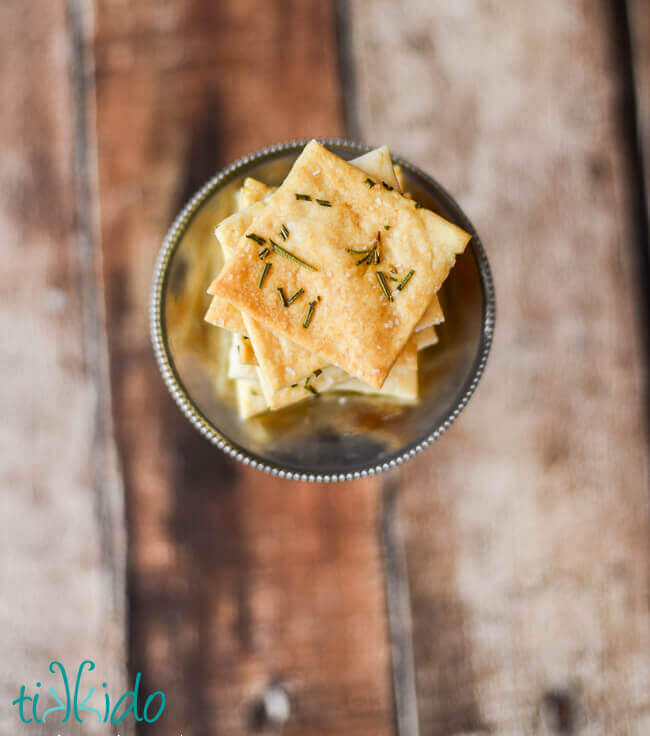 Have fun experimenting with other flavors, too!  My girls absolutely adore homemade crackers sprinkled with parmesan cheese, for example.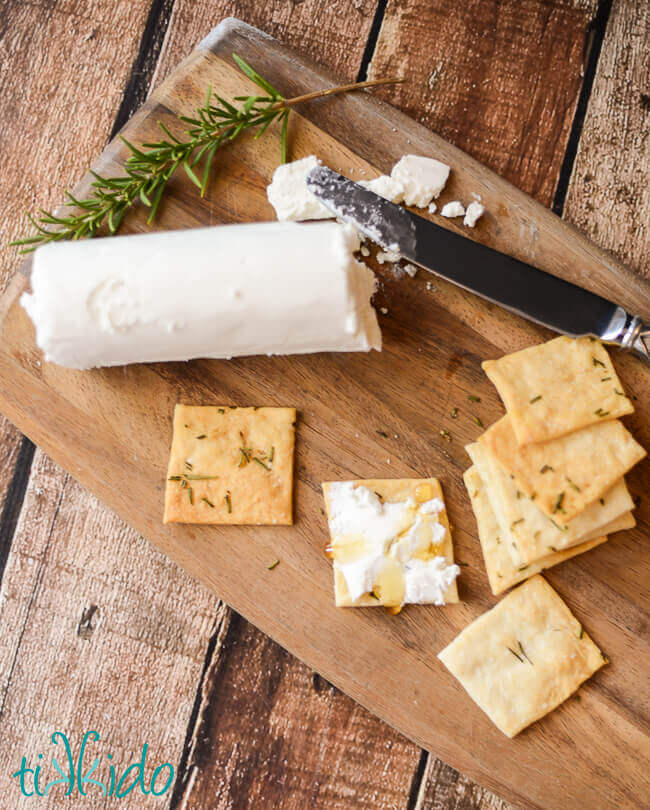 A little bit of goat cheese and a drizzle of honey, and you have one of the most amazingly delicious appetizers ever.  EVER.